18 Best Graphic Design Podcasts to Listen to in 2019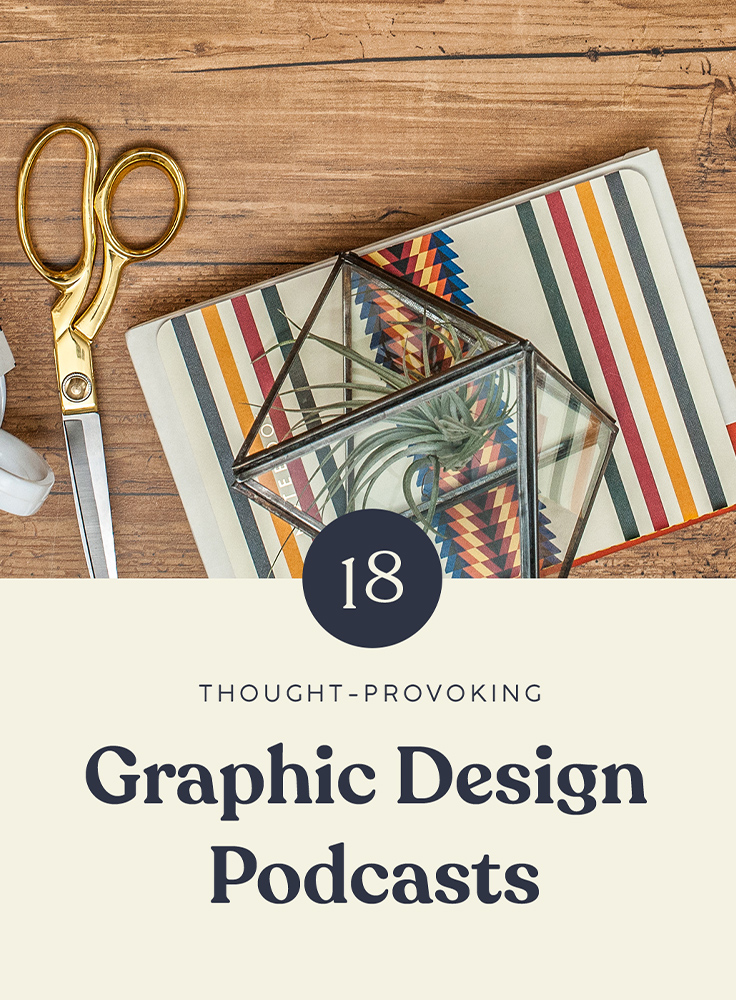 Graphic design podcasts are an alternative to content like written copy and video and function like a premium form of talk radio right on your mobile phone. These marketing gems are typically chock-full of information, actionable tips, and all-around relevant content for graphic designers. Listen to them anywhere, take them with you on the go, and take them in when you want. Play them back at your convenience to go over anything important you missed the first time around. In short, graphic design podcasts are accessible vehicles for you to improve your design skills or simply find a plethora of inspiration for your next design project. Instead of reading about a graphic-design technique you'd like to try or an interview with a designer you admire, listening to this type of content provides you with an easier option to level up your creativity and business and marketing aptitudes. Here are our favorite graphic design podcasts that you should give a listen to in 2019.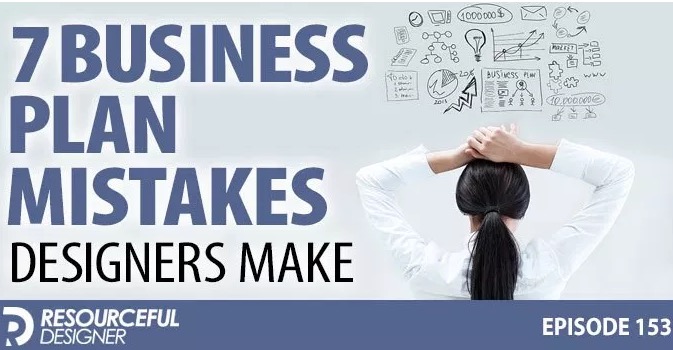 Image Credit: Resourceful Designer
Hosted by graphic designer Mark Des Cotes, Resourceful Designer takes on everything from successfully dealing with deadlines to all the fundamentals of a good home office. With a name like Resourceful Designer, this podcast has no excuse for not offering up juicy, high-value content for graphic designers of all skill levels. Luckily, it lives up to its name and gives you a plethora of weekly content that empowers you to increase your creative and business prowess. With more than 150 episodes so far in the bag, this long-running podcast is aimed at both home-based graphic and web designers who want concrete takeaways that they can apply to their own projects and design businesses. Mark gets bonus points for also hosting a blog on the same website that delivers some of the same, gripping content in written form.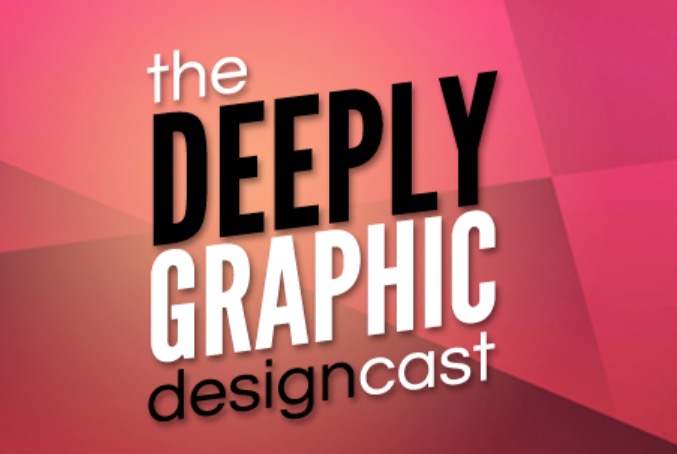 Image Credit: The Deep End Design
A podcast for both graphic and web design, the Deeply Graphic DesignCast specializes in providing you with practical, actionable advice as well as creative tips on becoming a better designer. The big value proposition here is that each episode promises to do a deep dive into a unique aspect of graphic design or something related to the industry. The end result is that you'll get fresh content each time you tune in. Hosted by Wes McDowell, each episode also increases the interactive element by asking for user-submitted questions, which then get personal attention and are answered by the Deep End team members (the web-design studio behind this podcast). With the podcast itself running for the last several years, which is impressive for graphic design podcasts, you're sure to get a lot of experienced, authoritative information.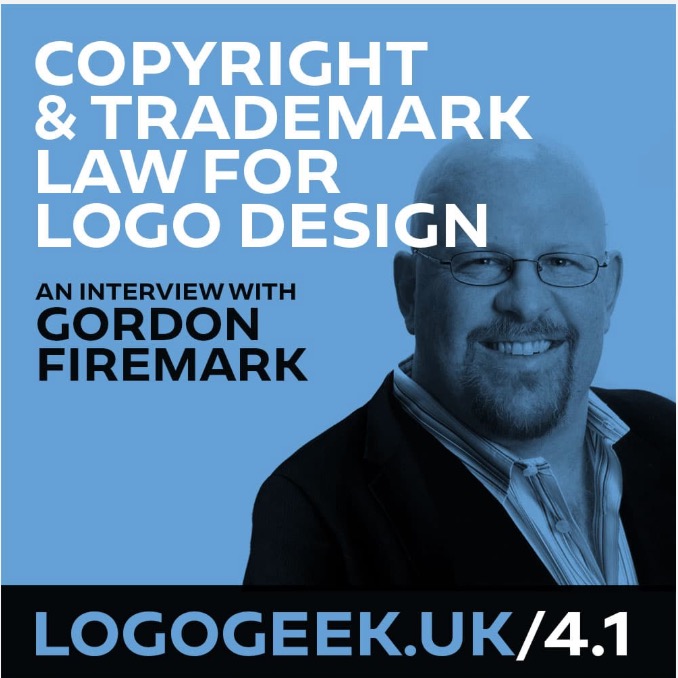 Image Credit: Logo Geek
If you've ever wanted to get intimate insight on what it takes to make it big as a graphic designer and entrepreneur, then the Logo Geek Podcast has you covered. It features interview after interview with successful designers and entrepreneurs, who take you on a behind-the-scenes tour of their careers and share some of their secrets to help you make it big, too. Based in the UK, Logo Geek and host Ian Padget delve into interesting topics like establishing your own design agency and how to break into sports branding design. Each podcast features a handy transcript and helpful show notes, so you can do more research on your own time if a particular theme or topic really connects with you!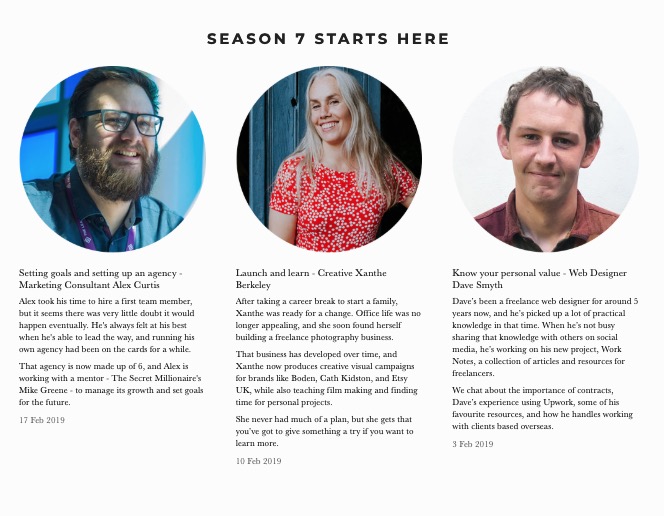 Image Credit: Being Freelance
If you're working as a graphic designer, chances are good that you're working freelance, either full-time or in the form of some side hustles. In other words, being a freelancer and graphic designer go together like Apple's iPad Pro and its Pencil digital stylus pen. Being Freelance is the podcast that concentrates on the freelance side of graphic design and everything that involves. This includes anything from boosting your productivity levels and keeping yourself motivated to hunting for new clients and tips on how to get started in the business of graphic design. With its seventh season just underway, Being Freelance is a longstanding resource on the web that has connected freelance designers with each other and dispensed invaluable perspectives.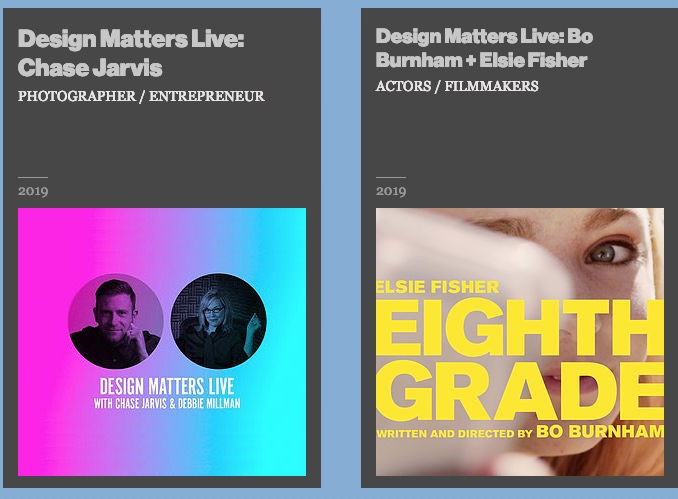 Image Credit: Design Matter Media
Noteworthy because it's now the oldest podcast on Earth about anything related to design, Debbie Millman's Design Matters was also the first podcast to explore the field of design. The format of this podcast is to broadly explore the larger creative culture, which means interviews with not just designers, but also artists, writers, illustrators and actors. With interviews that feature legendary graphic designers like Paula Scher and entrepreneurs like Tim Ferriss, Design Matters serves up inspiration to those just breaking into the field and those who want to find out what it takes to level up in their careers. If you've ever wanted to get inside the heads of successful designers and entrepreneurs to discover nuggets of wisdom, this podcast is for you.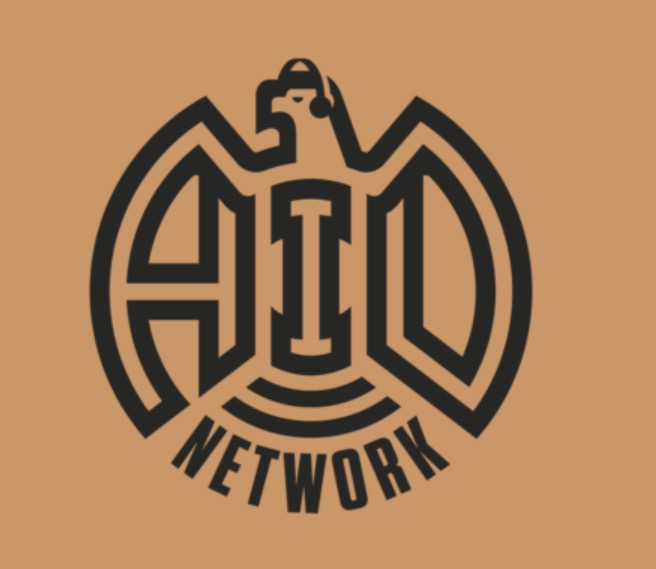 Image Credit: Aid Network
What makes Aid (aptly named Adventures in Design) Network's podcasts stand out from many of its kind is its sheer volume of content: The site acts as a repository of daily shows that cover the gamut of everything graphic designers could possibly be interested in. This includes interviews; tips for freelancers from a business perspective; questions from younger designers; in-depth reviews of pop-culture design throughout history; and much more. Because of the site's vast collection of graphic design podcasts and other shows, it charges you a subscription fee (with options for monthly and yearly subscriptions), but this gives you access to its entire archive.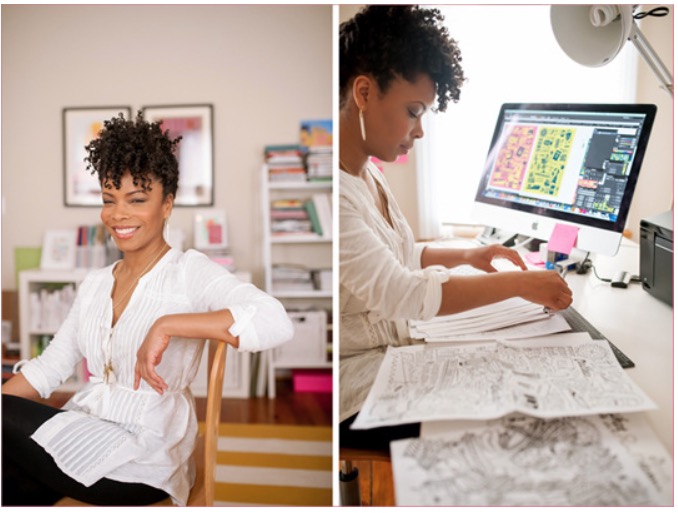 Image Credit: Michelle Kondrich
Creative Playdate, as far as graphic design podcasts go, is a podcast with a twist. It's aimed specifically at those graphic designers and creatives who are striving to jumpstart and extend their creative careers—all the while having to deal with raising their children. While it may seem like it's just for a niche audience within the graphic design community, this podcast series offers up solid advice that's applicable for graphic designers from all walks of life—kids or not! A mix of career advice and spotlight interviews of designers who are raising kids and balancing work life, Creative Playdate is the brainchild of Michelle Kondrich, an animator and commercial artist.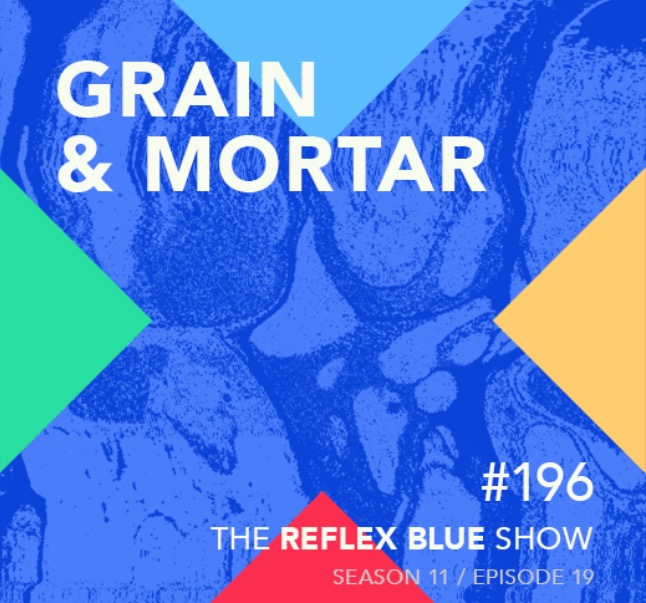 Image Credit: 36 Point
A long-running podcast for designers, The Reflex Blue Show covers anything and everything that matters to designers. It does a deep dive into graphic design, web design, and pop culture. Hosted by Nebraska designer Donovan Beery, this podcast has enjoyed more than 10 seasons of longevity, primarily due to its interesting mix of guests—like Stefan Sagmeister and Jessica Hische—and case study reports of what certain design studios did to succeed. Rounding out its coverage is also how-to advice for designers (how to deal with non-creative tasks like design proposal writing and budgeting) that's always evergreen.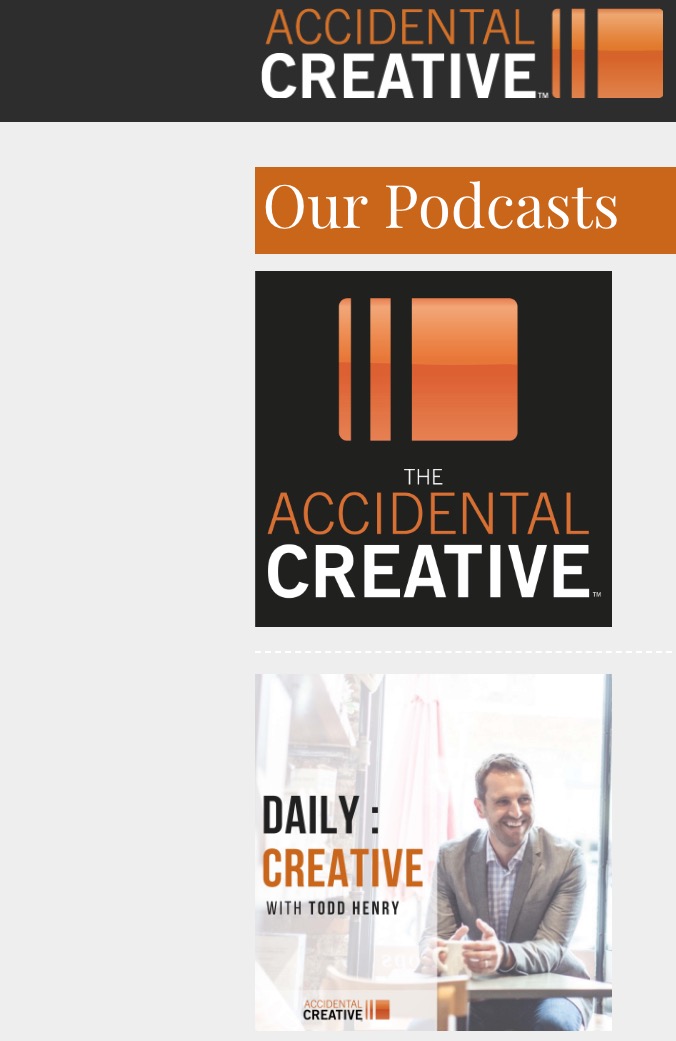 Image Credit: Accidental Creative
The Accidental Creative is a podcast that's been on for more than a decade, hosted by author Todd Henry. The beauty of this podcast is that it's certainly geared to graphic designers, but it's also appealing to all sorts of creatives in general, making for very expansive content. Weekly episodes cover everything from staying healthy as a graphic designer to never running out of ideas. The Daily Creative, as the name implies, is a much shorter version of the aforementioned, focusing more on quick, daily hacks that graphic designers can readily apply. Topics that Henry tackles run from nurturing confidence as a graphic designer and working on productivity checklists to produce better results to walkthroughs on how to get out of your creative comfort zone to really achieve your goals. Look at this as your one-two punch combination for design ideas and hacks from all angles.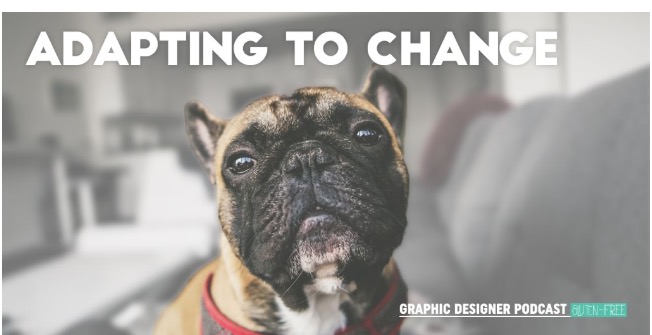 This straightforwardly named podcast is an eclectic assortment of topics that are vital to any graphic designer who wants to advance in his or her career. Among graphic design podcasts, it's not very prolific, but it does make up for this with its wide-ranging variety of topics. Hosted by designers Dan Nisbet and Jessica Rosengard, Graphic Designer Podcast gives you lists of helpful design resources you won't find anywhere else; transitioning from freelancing to full-time design work; logo design; adapting to unexpected changes in the workplace; and portfolio advice. The occasional interview with a creative or entrepreneur is also thrown in for good measure.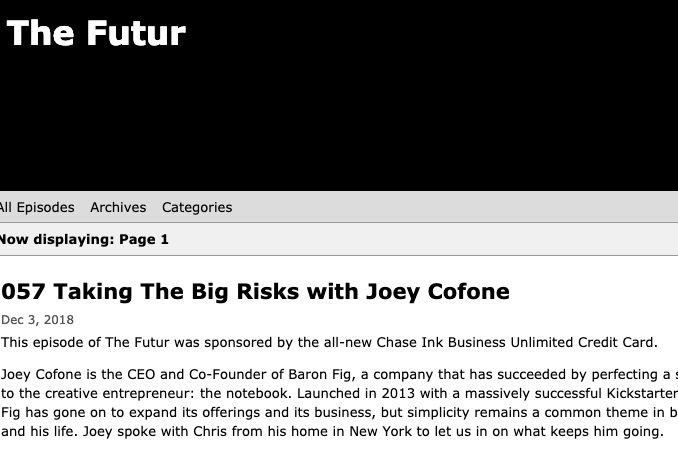 Image Credit: The Futur
Firmly looking at the design industry from the standpoint of running a business, The Futur explores how to grow your design-related business and brand by interviewing a slew of creatives who've made it big. This includes creatives with popular YouTube channels, Silicon Valley entrepreneurs, and those who've made their design startups a success. Hosted by Emmy-winning designer and director Chris Do, this podcast brings you a healthy mix of creatives that work in fields not only limited to graphic design. Expect to hear podcasts featuring logo designers, creative consultants, and artists. Of course, this being a design podcast, you can also count on advice that's at the intersection of design and business, such as pricing for logo design, how to make a great first impression with that vital client, and breaking into platforms like Behance.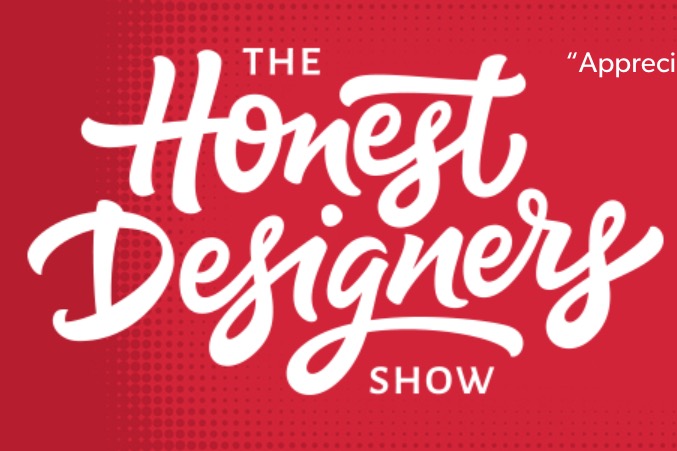 Image Credit: Design Cuts
With almost half a million downloads, you know this podcast has got to be good. Plus, how can you not trust a podcast with a title like The Honest Designers Show? This podcast's unique value proposition is its no-holds-barred straight talk on what it takes to make it as a graphic designer and run your own business. Hosted by designers Lisa Glanz, Dustin Lee, Ian Barnard, and Tom Ross, The Honest Designers Show benefits from the experience of its hosts, making it unique among other graphic design podcasts (some of which aren't hosted by actual designers with experience in the industry). As a result, you'll get actionable and tried, tested and true advice on practical topics like finding more clients; finding your unique style as a graphic designer; how to brand yourself in your industry; and how to feel satisfied with the quality of your work.

Image Credit: Obsessed Show
Another design podcast that casts a wider net and discusses design beyond graphic design, Obsessed With Design nonetheless features a lot of meaty content related to graphic design. A prime example? Its in-depth interview with legendary graphic designer David Carson, who's the man responsible for the grunge typography aesthetic. Besides deep dives into graphic design, this podcast series also covers roundups of the best design podcasts on the web and a wide range of interviews from people like Seth Godin to Debbie Millman. Hosted by brand strategist and author Josh Miles, Obsessed With Design looks at the industry from multiple touchpoints.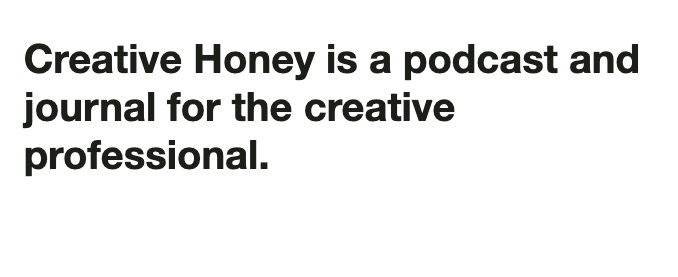 Image Credit: Creative Honey
Both a podcast and a journal for creatives, Creative Honey delivers audio topics of great interest to graphic designers and anyone else working in the creative industry. The podcast series revolves around interviews with professionals in the design industry and features topics like graphic design, branding, the user experience, photography, design trends, and practical advice for amateurs and pros alike. Hosted by Zachary and Maria, the purpose of the podcasts is to empower designers with the points of view and resources they need to improve their ideation, work habits, and motivation.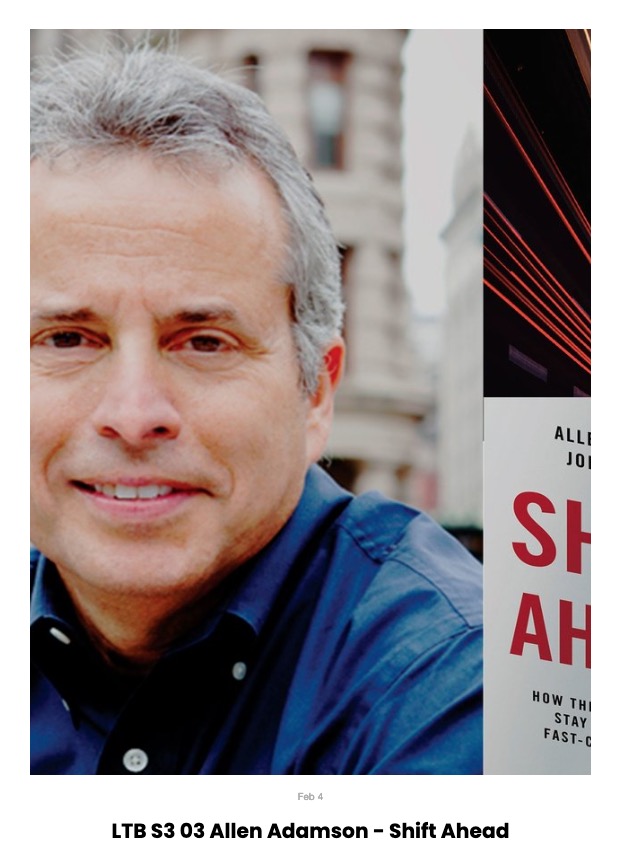 Image Credit: Let's Talk Branding
Billed as the podcast that talks about branding strategy from designers' viewpoints, Let's Talk Branding is hosted by Stef Hamerlinck, a designer and strategist. A relatively new series in a crowded field of graphic design podcasts, its mission is to educate graphic designers on everything ranging from business strategy to general design and how to think about branding, with respect to the visual elements. It features interview after interview with a specific design expert who can shed light onto an integral part of the branding strategy, such as personal branding (for freelancers); building your own design agency with a worldwide reach; and how you can use good design to keep your brand relevant in the fast-moving industry of the 21st century.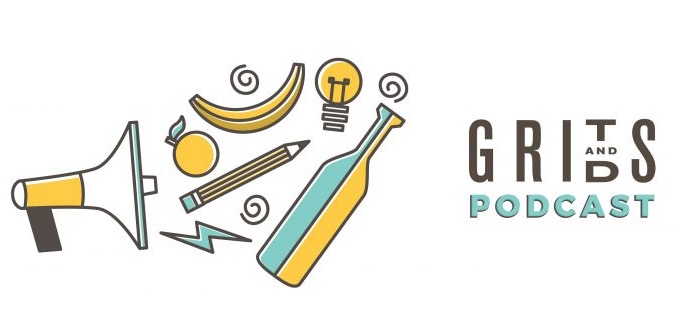 A niche podcast that should appeal to graphic designers, Grits X Grids in an ongoing series that explores design from the viewpoint of those working in the restaurant, food or beverage space. What sets this podcast apart from the rest, in addition to its special angle, is that it's more about conversations instead of a resource for tips and hacks for all things design. Nonetheless, this relaxed, casual format makes for an effective means of delivering high-value information on integral topics to graphic design in general, whether that's straightforward visual branding, the marketing side of things, or the design strategy it takes to make it in the restaurant, food and beverage industry. Host Joseph Szala explores all of these topics of interest in relatively short formats of 30 to 40 minutes.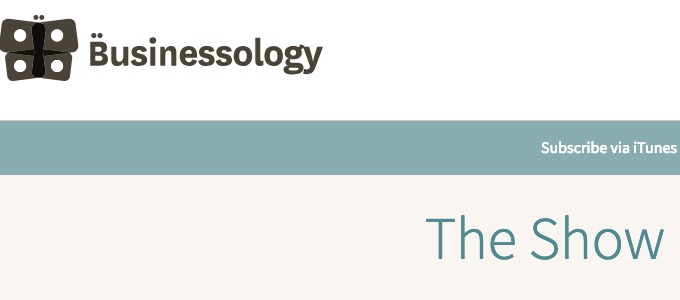 Image Credit: Businessology
You may have guessed from the title that this podcast series is all about the intersection of design and business. Hosted by Jason Blumer, The Businessology Show is perfect for those graphic designers who want to learn about the actual running and expansion of their growing businesses. With episodes that go back a few years, there's a lot of content across various business-related topics. You'll learn about how to become an expert in your niche; how to operate a successful branding agency; digital marketing topics like SEO for graphic designers; being a one-man agency compared to freelancing; how to swell your agency's growth; and the usual ups and downs you can expect when you're running a design agency.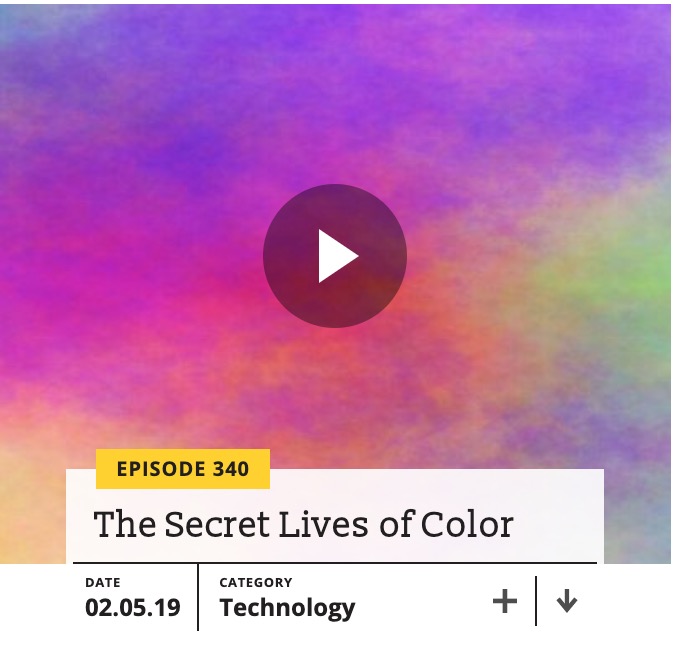 Image Credit: 99% Invisible
If you've ever been curious about getting into the thinking behind the design of products and processes, then the 99% Invisible podcast is for you. A show devoted to all forms of design—logo design, flag design, branding and even sound design—this podcast series is prolific. With a new episode released each week (so far, they're up to almost 350!), you're bound to get your fill about the ins and outs of design thinking. With each episode lasting approximately half an hour, you get quality content and no filler. A narrative podcast series, don't expect too much in the way of interviews here, which makes it different from many of the graphic design podcasts in this list. Instead, sit back, pull up a comfy chair, and soak up the little-known, design information being presented.
Podcasts Are Graphic Design Resources
We're so used to absorbing design content in either written or video form that we sometimes forget about the sheer usefulness of these graphic design podcasts. In the podcasts featured on this exhaustive list, you don't just get top-notch resources, but you also get a window into what's new and relevant in the world of graphic design and beyond. For graphic designers—those working part- or full-time, those freelancing or starting their own agency—it's vital to stay on the cutting edge of what's happening in your industry. This keeps your senses sharp and empowers you to deliver the best quality on all your client projects. These podcasts are some of the best resources on the web to help you do just that.
---
Products Seen In This Post: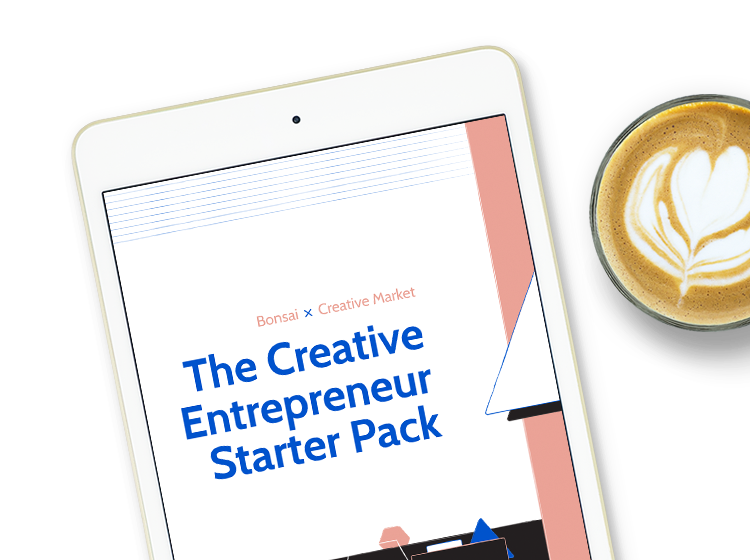 An ebook by Creative Market and Bonsai
Start and grow your creative business
Get a head start on your creative business with this friendly handbook.
Download our free guide
Marc Schenker
Marc is a copywriter and marketer who runs The Glorious Company, a marketing agency. An expert in business and marketing, he helps businesses and companies of all sizes get the most bang for their ad bucks.
View More Posts