Best Screenshot Apps for Mac & Windows
Capturing, saving and sharing screenshots is an essential part of any designer's process. Screenshots help in a myriad of scenarios, including feedback collection, visual curation or place-saving during the design process, but designers often lose too much time in the manual process of actually capturing and saving them. In reality, there are several handy cloud-based screenshot tools that can capture and upload screenshots in real time. Do you want to know more about the best screenshot tools to use, and whether they'll work with your computer? Check out the list of apps below.
Lightshot
Price: Free
Works with: Mac and Windows
Lightshot is one of the easiest-to-use screen capture apps, which allows you to both snag and share screenshots easily. The app also lets you edit photos and do a search for similar images.
Skitch
Price: Free
Works with: Mac and Windows (grandfathered status)
Skitch, an app made by Evernote, allows users to take and annotate screenshots; you can use an existing image or capture a shot of a new one — and then add text, images or notes to it. Skitch is a great app for anyone who collaborates on a design project.
Ember
Price: $25.00
Works with: Mac
You can capture a variety of screenshots with Ember: whole desktops, single windows or a selected area. The app can save entire web pages, and it has organizational capabilities that let you sort images into collections. Ember also syncs with Dropbox.
PicPick
Price: $21.99-$8.99 per user
Works with: Windows
PicPick is a Windows tool for screenshots, and it enables you to capture, edit and share images. PicPick is highly customizable, and it lets you configure things like hotkeys and image quality.
Nimbus Screenshot and Screencast
Price: Free
Works with: Mac and Windows (Google Chrome Extension)
Nimbus is a Google Chrome plugin used to capture web pages and video from your screen. The app has editing and annotating capabilities for screenshots, and users can comment on video screencasts.
Marker
Price: Free
Works with: Mac and Windows (Google Chrome Extension)
When you use Marker, another of Google Chrome's screen capture tools, you can save annotated screenshots to programs like Slack, Trello, Github and many more.
TinyGrab
Price: Free
Works with: Mac and Windows
TinyGrab is a screenshot tool that is focused on social sharing. Using TinyGrab, you can take screenshots and upload them to Twitter, Facebook, Flickr, Tumblr, WordPress and more with just the click of a button. TinyGrab also has one of the best screenshot apps for iPhone, which you can use for screenshot sharing on the go.
ShareX
Price: Free
Works with: Windows
ShareX is able to capture images and video from your screen, it is a free resource (and free of ads), and it has extensive image editing capabilities. ShareX supports more than 50 image, text and file hosting services, as well as several URL shortening services.
Greenshot
Price: Free
Works with: Windows
Greenshot is one of the most basic screenshot apps for Windows. It allows you to take a screenshot of your whole screen or a selected region, and it permits the capture of Internet Explorer web pages. With Greenshot, you can export your screenshot in a variety of ways, including email, clipboard, printing, and more.
TinyTake
Price: Free
Works with: Windows and Mac
TinyTake lets you capture images and video from your screen, and it has annotation tools. It also keeps your history, so you can reference images you captured previously.
Capturing screenshots is a key part of the design process, and luckily, there are lots of apps today that can make the screen capture process effortless and automatic. Let us know what your favorite screenshot apps are in the comments below!
---
Products Seen In This Post:
---

Getting started with hand lettering?
Free lettering worksheets
Download these worksheets and start practicing with simple instructions and tracing exercises.
Download now!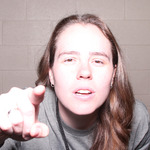 Lesley Yarbrough
Tinkerer. Maker of quirky fonts with a sprouty disposition.
View More Posts