The Ultimate Guide to Book Cover Photography (& How To Get Started)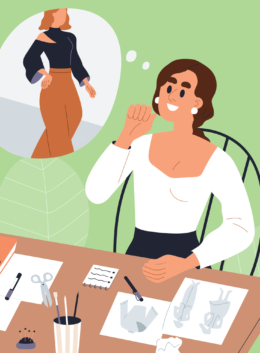 Readers have no shortage of options when it comes to buying books. After all, there are about 600,000 to 1 million new titles published each year in the United States. Shoppers spend just a few seconds looking at each book, so it's important for a cover design to stand out.
This guide explains what makes a good book cover photo and provides tips on choosing images for your book cover designs.
What Makes a Good Book Cover Photo?
Choosing a photo for a book cover is a little more difficult than choosing an image to frame on your mantel or add to your personal blog. In book cover design, every photo must attract the target reader and help them understand what to expect.
Imagine buying a book because the cover has a photo of a smiling couple and then finding out the plot focuses on a grisly murder. You'd probably feel a little misled and possibly let down by the author. This is why book cover photos are so important.
Whether you're an author or a designer tasked with choosing book cover images, here's what makes a good cover photo:
The photo matches the topic of the book. If you're designing a cover about plants, then it stands to reason the photos you choose should feature plants. This helps the reader develop realistic expectations.
The photo tells a story. This is especially important for books about relationships, weddings, life-or-death experiences, and other emotional topics. Potential readers should be able to look at the cover and immediately understand what feelings you're trying to convey.
The lighting matches the book's topic. It's okay to use dim lighting if you're taking a photo for the cover of a horror novel or a nonfiction book about the atrocities of war, but well-lit photos are more appropriate for topics such as dieting and relationships.
The photo contains a wide range of colors, if appropriate. Put yourself in the buyer's shoes. If you wanted to buy a book about growing tulips, would you choose something with a black-and-white cover photo? Probably not. Most buyers would look for a cover featuring tulips in vibrant shades of pink, purple, red, or yellow.
Best Websites to Buy & Sell Book Cover Photography
Creative Market sources the best stock photos from professional photographers all over the world. You can find photos of people, animals, and everything in between, all without paying for any subscriptions. Creative Market also features other digital goods, such as fonts and templates for fine art, digital designs, and print designs.
Arcangel offers royalty-free and rights-managed artwork, including photos that can be used for book covers.
Getty Images has millions of subscribers for a reason. The photo database includes royalty-free images from photographers all over the world, making it possible to find images for every genre.
Adobe Stock offers photos, vector images, and other design elements. The company even offers tutorials to help designers use Adobe Stock to create eye-catching designs.
Shutterstock is a good source for stock images and stock music. You can purchase single images as you need them, or sign up for a Shutterstock subscription if you need many images over time.
If you're designing a cover for a romance novel or a nonfiction book on a history topic, check out Period Images. Photos in this repository feature actor dressed in clothing from many time periods, including Regency, Edwardian, and Victorian. Period Images is also a good source of images related to cowboys, vampires, and paranormal characters.
How to Choose Photos for Book Covers
Whether you're working on a self-publishing project or choosing high-quality cover images for major publishing houses, these tips can help you choose the right type of photos.
Think About the Title
The book title is one of the first things you should think about when you choose a cover image. Your stock images, fonts, and other design elements should match the title in some way. Barack Obama's Dreams from My Father is a great example. Obama's other books, The Audacity of Hope and A Promised Land, each have one photo of the 44th president with a smile on his face. Dreams from My Father, which is subtitled A Story of Race and Inheritance, features three images: one of Obama and his mother, one of Obama on his own, and one of Obama and his father.
The use of these images ties in nicely with the themes expressed in the book, as they subtly remind readers that Obama didn't graduate from Harvard Law School or ascend to the presidency on his own. He was shaped by the experiences he had while spending time with his parents and other family members.
Match the Mood
In publishing, mood refers to the emotional atmosphere of a book. The setting, plot, and mood all come together to evoke specific feelings. Gregg Olsen's If You Tell is a great example of a book with a cover photo that matches its overall mood. The book tells the story of three sisters who endured unspeakable abuse at the hands of their mother, which is certainly not a light topic. All three sisters kept their abuse a secret for decades, afraid that other people wouldn't believe them if they revealed what was happening behind closed doors.
When you look at the cover, it's difficult to make out every object in the photo due to the dense fog obscuring the trees and some of the houses. This fog matches the dark tone of the book and even ties into the theme of keeping secrets.
Consider the Setting
Cover photos should also match the setting of the book, which refers to where and when the story takes place. If most of the action takes place in a city such as Las Vegas or Tucson, it won't make sense to choose a cover image with a snow-covered landscape, just like it wouldn't make sense to use a photo of a pasture for a book set in a large city.
Time period is also an important consideration. In 2019, Game of Thrones made a critical production mistake when it shot footage with a Starbucks coffee cup in view. GoT is set in a fictional medieval period, so the presence of a modern coffee cup was rather jarring for viewers, prompting them to flood the show's official Twitter feed with critical feedback. The same thing can happen if you don't consider a book's setting when choosing your cover images.
The Seven Husbands of Evelyn Hugo by Taylor Jenkins Reid is a good example of a book with cover art that matches its setting. Much of the action takes place in 1950s Hollywood, where actress Evelyn Hugo is known for her glamorous looks and acting talent. The cover features a Marilyn Monroe lookalike in an emerald-green dress, which brings to mind star-studded awards ceremonies and lavish parties fit for Old Hollywood royalty.
Read the Book Blurbs
If a writer hires you to design their book cover, ask to read some of the blurbs written by other authors or well-known reviewers. Good blurbs typically reference the theme of the book, mention the main characters, and describe the main conflict. You can use this information to choose appropriate cover art.
Check Out Published Books
Don't be afraid to browse Amazon or visit your local bookstore to examine the covers of popular books. Look at each bestseller and see what they have in common, whether it's bright colors, self-portraits instead of illustrations, black-and-white photos, or photos with blurred backgrounds. The right type of photo really depends on the genre of the book.
For children's books, buyers probably expect to see hand-drawn illustrations with fonts appropriate for younger readers. If you're designing a cover for a memoir or biography, then a photo of the author or subject of the book is probably the best choice. With mysteries, you can't exactly use a photo of a crime scene on the front cover, but you can choose photos that create suspense and draw in fans of the genre.
Greenlights by Matthew McConaughey and Finding Me: A Memoir by Viola Davis are good examples of book covers that use genre-appropriate photos. Greenlights features a photo of McConaughey with his hands steepled against his face as if he's deep in thought. Finding Me features a close-up shot of Davis with no other imagery. When you look at these photos, it's clear that you're going to get an in-depth look at each author's life, complete with their thoughts on relationships and important events.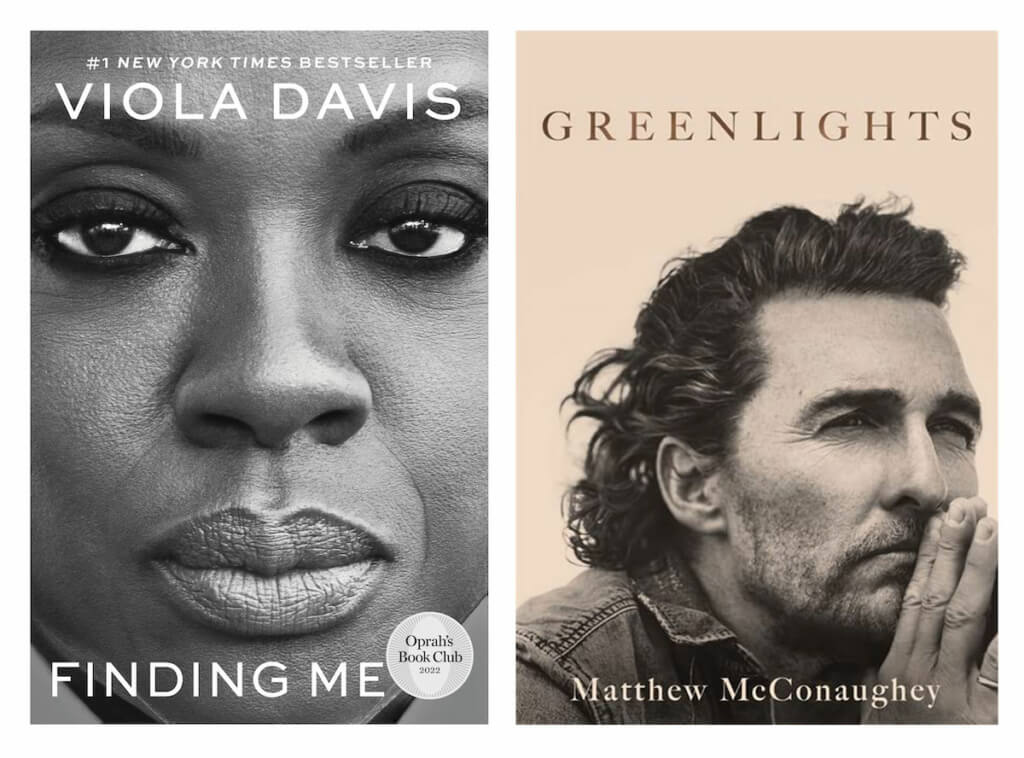 Look for High-Resolution Images
It's important to use high-resolution images that won't get distorted when they're resized. Although you're choosing a photo for a cover, that cover is likely going to be posted on social media, featured on book publishing websites, or printed in magazines and newspapers. It needs to look good in several mediums; choosing high-resolution images can help.
Focus on Composition
Composition refers to how the visual elements of a photo are arranged. In the photo on the Greenlights cover, McConaughey is slight to the right of the center. On the cover for Finding Me, however, Viola Davis is centered perfectly. These differences in composition set different expectations for each book. When looking through stock images or scheduling photoshoots, make composition a priority. The composition of the photo you choose should tell a story without any words, making it easier to draw attention from potential readers.
Understanding Different Photo Licenses
If you plan on selling your book cover photography online, you need to understand the different photo licenses you can offer and what they each cover. Here are some of the most common types of licenses associated with paid and free stock images.
Public Domain
Public domain images typically don't come with a licensing agreement. Once an image is in the public domain, it can be used by anyone for almost any purpose. Although public domain images are free, using them can cost you. Because they're free for everyone, public domain photos may be used in multiple places, from websites to magazines. It's difficult to make your book stand out from the crowd when you're using the same images as everyone else.
Creative Commons
A nonprofit organization set up the Creative Commons licensing scheme to make it easier for photographers to get paid for their work. When you use a photo with a Creative Commons license, you must follow the license terms exactly. Most licenses require you to credit the photographer, which may entail listing them as a contributor in your book. Some Creative Commons licenses even prohibit commercial use or using licensed photos with the intent of making money. Unless you're designing a cover for an author who plans to give away their book for free, a photo with a license that prohibits commercial use wouldn't work.
Royalty-Free
A royalty-free image is an image that you can buy once and use multiple times without paying a royalty to the photographer. You need to be careful when purchasing royalty-free photos, as their licenses may have some limitations on how they can be used. For example, it's common for a royalty-free license to prohibit designers from using the photo to create derivative works. Whether you're designing your own cover for a Kindle book or developing a cover for one of your clients, it's important to choose images that can be incorporated into a variety of products, from T-shirts to fine art. Royalty-free images may not fit the bill.
Royalty-Free Extended
Royalty-free extended images include the right to use a photo to produce derivative works, so they're typically a better option than royalty-free images. It's important to understand the terms of each license, as the photographer may limit the number of derivative products allowed.
Rights Managed
Rights-managed photos are the most expensive and most restrictive. When you purchase a rights-managed photo, you need to specify exactly how it will be used and how many times it will be used. For example, the license may allow you to use the image on 1,000 copies of a book. If the book is popular and the publisher wants to do another print run, then you'd need to pay an additional fee.
When you're buying photos, you need to think about your budget and how you intend to use the photo. For a personal blog, images from the public domain are probably fine. If you're designing a book cover to attract attention from readers and make the book stand out in the marketplace, however, you may want to go with rights-managed photos or images with royalty-free extended licenses.
How Much Should a Photographer Charge for a Book Cover?
The cost of a book cover photographer depends on many factors:
Are you going to provide your own cover model, or does the photographer need to hire one?
Do you expect the photographer to edit the image in Photoshop?
How much experience does the photographer have?
Does the photographer have an assistant who will need to be paid to help with your shoot?
Will the photographer give you hard drives or disks with the images from your photoshoot?
You should expect to pay anywhere from $500 to $2,000 for basic photography. The cost is likely to be higher if the photographer needs to hire a cover model or provide additional services.
Getting started with hand lettering?
Free lettering worksheets
Download these worksheets and start practicing with simple instructions and tracing exercises.
Download now!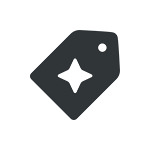 Creative Market