Chevrolet Puts Out an All-Emoji Press Release
You know how things go in the marketing department of the big companies nowadays. They want to be "hip" and speak the language of the younger generation. They're totally down with their lingo, you dig? They get it.
Sigh.
To promote the 2016 Cruze, Chevrolet released a hashtag on Twitter — #ChevyGoesEmoji — and with it, an all-emoji press release to, you know, "go viral." (And if we're talking about it, I suppose that means they were successful.) The thing is, they didn't translate the thing for a good portion of the 22nd, and by the time people were talking about it on the 23rd, it was already translated by comedian Norm Macdonald. No, seriously.
So with that, we give you Chevy's latest ploy to get you to buy a car, and the translation by a man who was marginally funny in the '90s, when many millenials were born. Enjoy.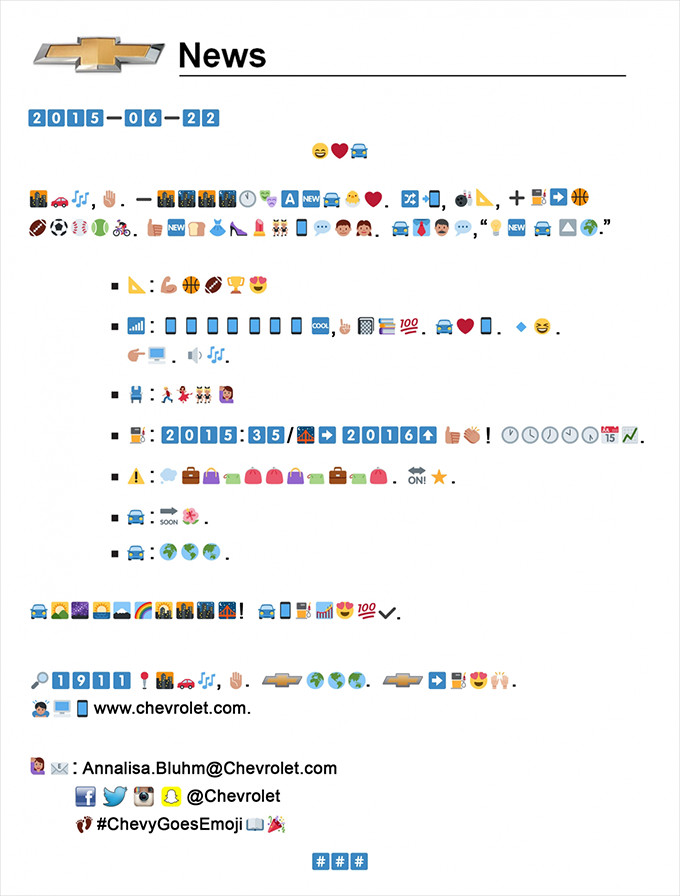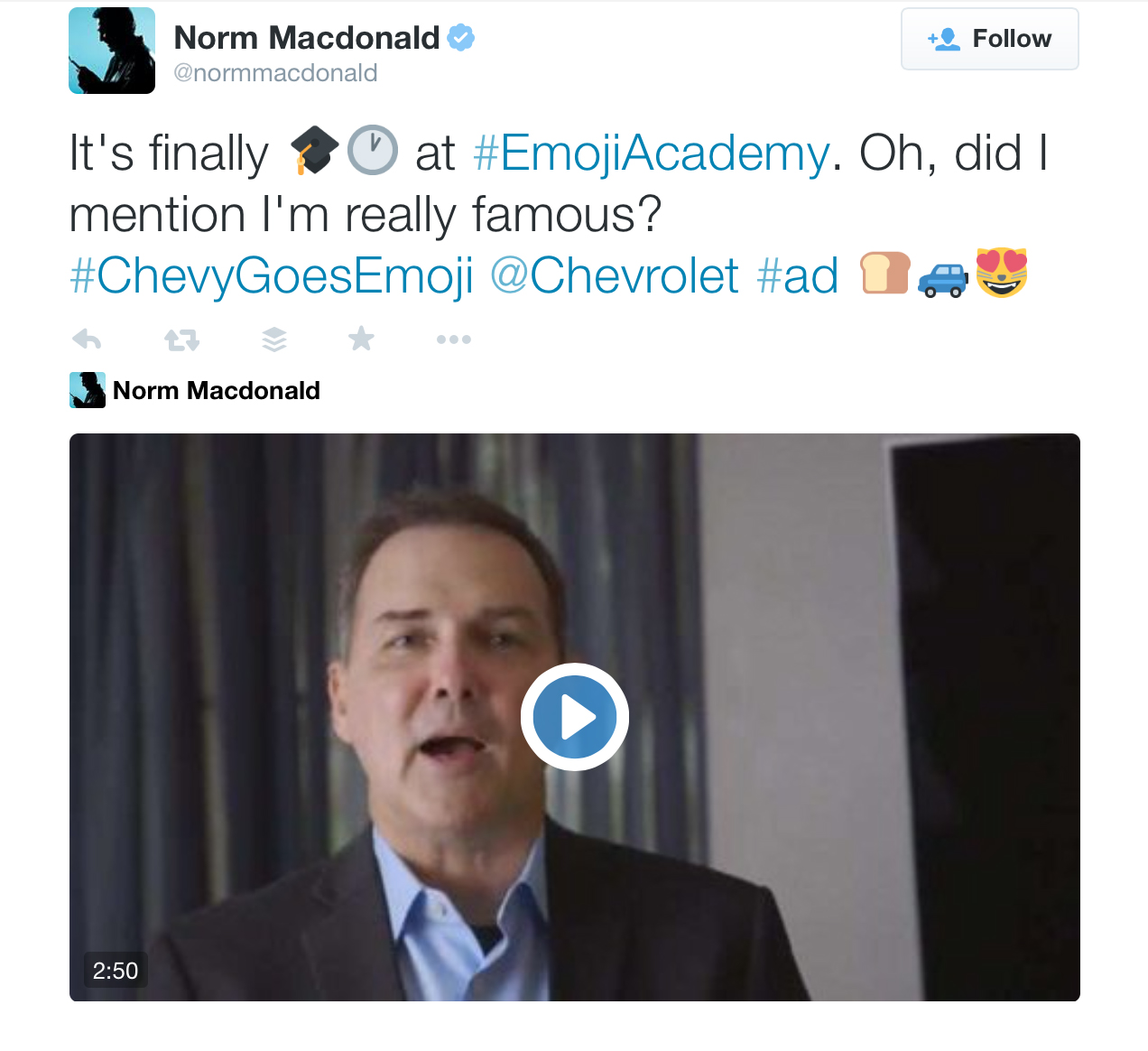 Getting started with hand lettering?
Free lettering worksheets
Download these worksheets and start practicing with simple instructions and tracing exercises.
Download now!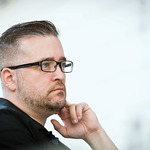 Kevin Whipps
Hi! My name is Kevin Whipps, and I'm a writer and editor based in Phoenix, Arizona. When I'm not working taking pictures of old cars and trucks, I'm either writing articles for Creative Market or hawking stickers at Whipps Sticker Co.
View More Posts