Netflix's New Brand Identity Might Be The Best We've Seen All Year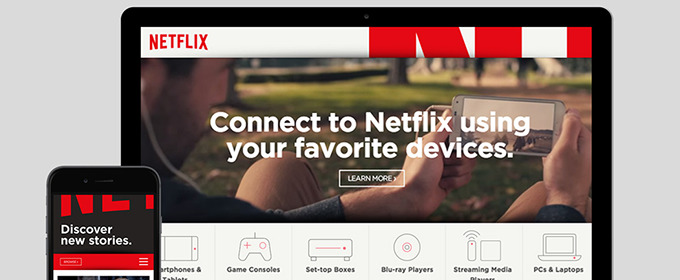 I'm going to go out on a limb here and say that you have a Netflix account. It seems like everybody does nowadays, and as of late, it's not too surprising. Between their great selection of older titles, plus their amazing new content (Daredevil is one of my favs), they've been building up quite a reputation. And even though they've seen some missteps along the way, it's become such a popular brand that "Netflix and Chill" has become part of the national vocabulary.
But what's really cool is seeing creative professionals put out amazing work, as is the case here with Gretel. They're a creative studio based in New York, and they recently handled the rebranding of Netflix. "But wait," you say, "I didn't know that Netflix had a new logo." Branding is more than a logo, my friend.
Gretel goes into the process at length on their website, but here's the TL;DR version: Netflix offers a ton of different products, and they needed a way to unify everything thematically and visually so that it all stayed cohesive. Here's how Gretel fixed it:
Our solution: The Stack, a visual metaphor and an identity system in one. It implies both the infinite, ever-changing catalogue and the custom-curated selections that make up the core of the Netflix service.
They break down the stack concept even further on the site, and it truly is a great look at how creative people come together, as well as a visual guide to how well it works, including videos. These stacks are now flexible, work in every medium and look great, too. They even break down how they integrated the look into the brand over time, that way people wouldn't be shocked at the change. Brilliant stuff, right there.
If you like hearing about stories like these as I do, go check out Gretel. I got lost in the page for a bit, and you might too.
---
Kevin Whipps is a writer and editor based in Phoenix, Arizona. When he's not working on one of the many writing projects in his queue, he's designing stickers with his wife at Whipps Sticker Co.
Free lettering worksheets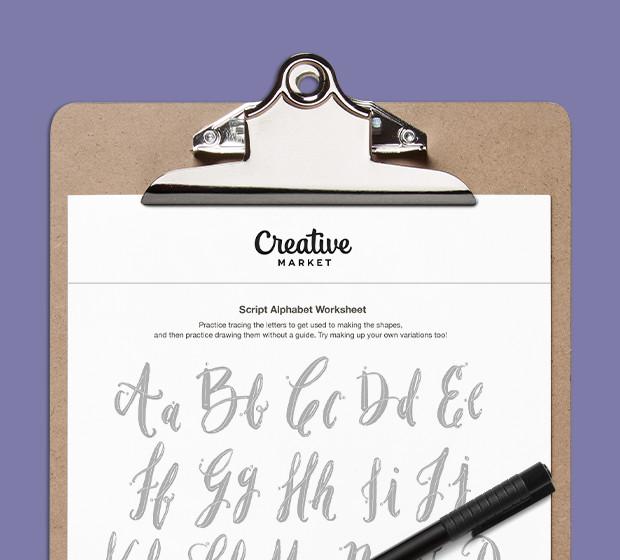 Download now!

Getting started with hand lettering?

Download these worksheets and start practicing with simple instructions and tracing exercises.
Hi! My name is Kevin Whipps, and I'm a writer and editor based in Phoenix, Arizona. When I'm not working taking pictures of old cars and trucks, I'm either writing articles for Creative Market or hawking stickers at Whipps Sticker Co.
---