5 Reasons Every Designer Should Blog
You may have become a web designer because of your passion for graphics, or because you love solving the logic puzzles of constructing intuitive navigational structures. No matter how skilled you may be in the art and engineering aspects of web design, however, your business won't achieve its true potential unless you also communicate effectively. Creating a blog on your website is crucial to building credibility and expanding your marketing reach. Here are five reasons why you need to sit down and start writing your web design blog.
1. Honing Written Communication Skills
Web developer and author Tim Wright lists "empathy in communication" as the most important skill that a web designer needs. Taking your client's abstract goals and transforming them into an attractive design is a tricky task, and being a superb written communicator helps immensely. Beyond client communication, your actual design work will benefit dramatically from a sharp ability to get your message across.
2. Establishing Yourself as a Professional in Your Field
As you market your work, you're constantly faced with the challenge of standing out among your thousands of competitors. Maintaining a blog allows you to present your unique perspective and expertise, and it gives your potential customers and colleagues a deeper understanding of your design philosophy, background experience, and point of view. If you're interested in learning more about this topic, we recently published an entire post on how to become an authority in your industry.
3. Building a Following
As a working professional, you should maintain an active social media presence. Keeping a blog gives you a reason for posting to social media, because you can link to your freshly written content from Facebook, Twitter, and other popular platforms. Whether you're a freelancer or a full-timer, having a large, dedicated following can lead to exciting career opportunities that you'd normally never be exposed to.
4. Attracting Potential Clients Through Search
You're well aware of how important it is to continue posting fresh content on your website. In all likelihood, you have clients for whom you continue to perform this function, making sure that their latest news, special promotions and blog content is posted on a regular schedule. Your own website deserves the same attentive maintenance. Furthermore, you can evaluate which search terms are most frequently used by people who find your site, and you can build interesting content that organically incorporates those terms. Maintaining a consistent blogging schedule is one of the best ways to make sure your site is fresh and constantly on Google's radar for first page results.
5. When You Teach, You Learn
Regular blogging will ensure that you're continually learning new things and finding new sources of inspiration for your work. By searching for fresh content every few days, you'll find yourself discovering new techniques and resources in the field of design. Scientific research continues to demonstrate that the best way to learn a subject is to put yourself in the position of teaching it. You will also find yourself exploring new technical approaches and rethinking the philosophies that underlie common frameworks for web architecture; each blog entry you research and write will improve your own grasp of your field. Growing your website design business depends on finding ways to continually expand your online reach, and blogging is fundamental to that process. Maintaining a blog is the most direct way of putting your own personal voice into your website, and it allows you to build your professional reputation by establishing yourself as a thought leader.
Why Do You Blog?
These five reasons to blog regularly barely scratch the surface of all the possible benefits. Leave a comment below and let us know how and why you blog about design. Leave a link so we can check our your work!
---
Write for Creative Market We're always looking for talented, paid contributors to help out with the blog. If you're interested, fill out our contributor form.
---
Products Seen In This Post:
Getting started with hand lettering?
Free lettering worksheets
Download these worksheets and start practicing with simple instructions and tracing exercises.
Download now!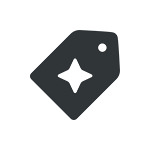 Creative Market