Did You Notice Dropbox's New Logo?
Dropbox is one of the staples in my workflow. I've been using it for years, and ever since I got on board I've wondered how I ever got anything done without it. I heart Dropbox. I heart it a lot.
That's why when I received the email from Dropbox announcing their new collaboration tool, Dropbox Paper, I took a quick peek and went about my business. And I assume a lot of Dropbox customers did the same, but it turns out that we all missed something. Well, all of us but The Next Web, anyway. Here's the two logos, and yes, one is upscaled, so it's going to be a bit fuzzy, but bear with me: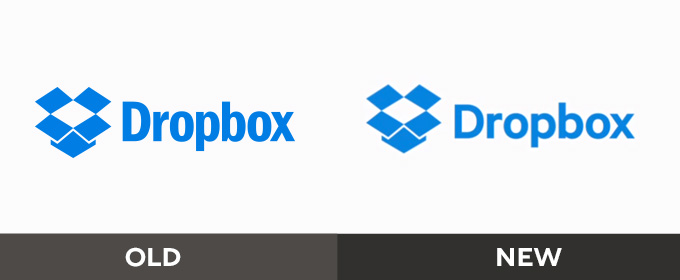 As The Next Web points out, there are two major changes here. The font choice is different, which is a wider (and slightly taller) option, although the box remains the same. Also, the blue is just a tick off, although not enough to cause any heart palpitations.
Now either this is the best attempt at a stealthy branding change ever, or someone let loose with the new logo just a tick before the marketing department was ready with the fanfare. Or, maybe Dropbox didn't want to make a big fuss and just wanted to tweak things slightly. Whatever their reasoning, I'm good with it. After all, I heart them a lot.
via The Next Web
---
Kevin Whipps is a writer and editor based in Phoenix, Arizona. When he's not working on one of the many writing projects in his queue, he's designing stickers with his wife at Whipps Sticker Co.
Getting started with hand lettering?
Free lettering worksheets
Download these worksheets and start practicing with simple instructions and tracing exercises.
Download now!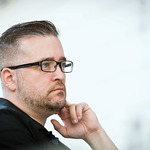 Kevin Whipps
Hi! My name is Kevin Whipps, and I'm a writer and editor based in Phoenix, Arizona. When I'm not working taking pictures of old cars and trucks, I'm either writing articles for Creative Market or hawking stickers at Whipps Sticker Co.
View More Posts