20 Collage Graphic Design Ideas and Creative Tips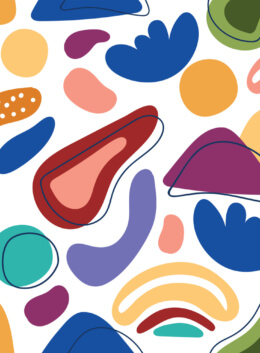 Collage making is one of the simplest yet most creative forms of contemporary design. It may be defined as merely putting a bunch of images together to create one artwork, but it actually requires more skill and discipline than that.
It involves combining different things that all connect in some way and in a way that makes sense, which is why collages are still widely used up to this date and have evolved from their humble arts and crafts roots to a form of cutting-edge graphic design. Here are some ways you can elevate your design with a digital collage.
Creating Collage Art Through Graphic Design
When you were a kid, you might have picked apart old family photos and tore through textbooks and magazine covers and pages to create a collage. Now, there is a more efficient and innovative way to do a collage, and it is through graphic design.
A paper collage may have forced you to be more resourceful, but a digital collage will remove all limits to your creativity. Since there are no rules to collage design, you can take advantage of a variety of tools and integrate different styles and elements into your design.
One recommended strategy in digital collage design is to mix different types of designs. You can create a collage with a combination of images and illustrations, images and textures, images and graphics, and so on.
A collage can be recreated in a thousand ways and still preserve its novelty, which is why it is commonly used in pop culture and entertainment. You will often see mixed media collages as album artworks, book covers, or movie posters, and most probably, the fragmented imagery, asymmetry, and the illusion of an uneven surface make them stand out more.
Tips in Creating a Photo Collage Design
When creating a photo collage, you need to keep in mind a few things in order to come up with a beautiful and balanced design. Here are some tips to help you out:
Tip #1: Apply proper composition.
Aside from curating visually consistent images for your collage, you also need to consider the best way of arranging them. You can practice the rule of thirds and frame elements in the middle, create movement, or show fluidity in your design. However, for more tips, you can take a look into our guide in Photography Composition.
On another note, If you want a more organized look, you can use layouts and image frames to format your design. Here is a collection of templates you can work with:
Tip #2: Pick a theme.
By setting a specific theme for your design, you get a clearer idea of the kind of images, colors, graphics, and other elements that should go into your collage. It also allows you to make more creative decisions, especially when you're having trouble finding inspiration for your collage. In case you're thinking of doing a vintage-themed photo collage, here are some vintage cutouts and elements you can use in your design:
Tip #3: Create contrast.
Using contrast in any kind of design, whether in graphic design, cinematography, or architecture, is always an effective approach. Some examples of creating contrast that will add spark to your design are putting black and white photos against a loud, colorful background or placing blurry, abstract shapes behind a highly-detailed illustration or juxtaposing nature and animals with scenes from outer space, which is something you can try to do with these contrasting collage elements:
Tip #4: Use patterns and textures.
Catch your viewer's attention with unique patterns and textures. You can try using cropped and zoomed images of everyday objects with interesting features or surfaces to create depth and dimension in your design. Create your own patterns from a candy wrapper or the pleats of a skirt or capture the textures of a feather duster or a fur carpet. Your collage design will reflect just how clever and artistic you can be. You can also opt for professionally made patterns and textures such as these:
Tip #5: Go with bold typography.
Lastly, effective typography can complete your design. A collage doesn't have to include text, but when it does, it should enhance the overall look of your design. Mix and match font styles and make sure the text is prominent in terms of color and size. You can also use letters to produce shapes, like how the letter A can form a mountain and the letter I can look like a building. Here are some typography samples for inspiration:
Collage Layout Ideas for a Well-Designed Collage
Using layouts in designing a collage is one of the best practices in design composition that can help you position photos effectively. Check out these collage layout ideas that you can use to create stunning photo collages:
Grid Layout
Grid layouts are pretty straightforward and easy to use because they only offer a horizontal or vertical arrangement for your photos. To make the most of a grid layout, try to stick to a single color scheme and color overlay to maintain a cohesive design.
Thumbnail Layout
Displaying unique images in thumbnails can create a montage effect and help you design an impressive collage. A thumbnail layout is often used to make a collage that forms a new photo, like this face collage here:
Image Source: Pinterest
What's great about a thumbnail layout is that you can use a lot of images to create a whole other world in your design. Here is a template you can use if you're thinking of going for a thumbnail layout:
Shape Layout
A shape collage is a fun way to showcase portraits especially if your collage is dedicated to a special occasion like a birthday or anniversary. These templates show some of the cool shapes you can build for your collage:
Different Collage Design Ideas and Examples
Start creating your collage with these helpful design ideas and examples for your website or social media!
Creative Photo Collage Design Ideas
This photo mock-up bundle with varying collage effects from Weape Studio provides you with Polaroid photo collage templates and lets you create a collage from a single photo.
Meanwhile, these gradients and shapes are some sample elements you can use for a creative collage design. Color gradients are a highly engaging design tool as they promote visual interest, and the shifting between hues and light and dark areas helps viewers move their focus across a design.
Interior Design Collage Ideas
You can make use of textures and apply minimalist design concepts to achieve an elegant interior design photo collage to make your designs speak for themselves. Here are some marble textures to inspire your design:
Website Collage Design Ideas
A collage-style website design offers a great look for blogs and fashion websites. Here are some templates you can use if you want a collage design for your website:
Hope you have been inspired enough to create a beautiful collage design after this! For more design tips and ideas, sign up here.
Getting started with hand lettering?
Free lettering worksheets
Download these worksheets and start practicing with simple instructions and tracing exercises.
Download now!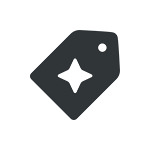 Creative Market