12 Cool Things to Draw on Procreate if You're in a Creative Block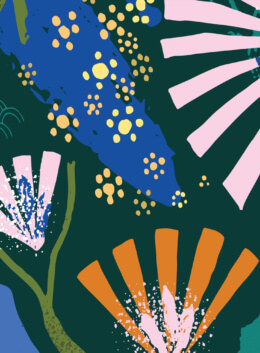 If you're trying to figure out what to draw next for your creative project or simply looking for a bunch of illustration ideas and inspiration, check out these cool things you can try on Procreate. You can find a video tutorial online on how you can create your next digital painting or just draw inspiration if you are really just looking into creating art.
Beginners Guide to Procreate
Art is subjective. What inspires one person can have little to no effect on another. This is why the most important step towards getting out of a creative block is to understand where your artistic interests lie: Do you like creating fine line drawings? Are you drawn to muted watercolor images? Or perhaps you're most stirred by super-detailed paintings with loads of texture? 
If you find yourself contemplating these questions, you might want to check out Procreate, an Apple-developed graphics editor and digital drawing app that allows you to do all the basics and more in the world of drawing, painting, and sketching.
The Procreate app is used by a lot of multimedia artists, graphic designers, and even design beginners who want to explore their potential and develop their skills in digital art. It's an incredibly helpful tool for creatives, with its default brushes, swatches files, and symmetry tool, the possibilities of creating are endless. However, the app is only compatible with Apple's operating systems. There is currently no version of it available to Android users.
If you want to give this nifty software a try, we've rounded up some cool project ideas for you below. You can get a basic version of the app for free, however, you'll need to purchase it on the App Store if you want to access its full suite of tools and features. Creative Market also offers unlimited access to an extensive library of assets like fonts, brushes, and filters that you can add to your Procreate tool kit.
Drawing Styles You Can Do on Procreate
As a stylus-driven program, Procreate replicates the experience of working with something tactile like pencil and paper or paintbrush and canvas—with the added perks of technology, that is. So you can easily experiment with your app's tools to achieve different styles like abstract, pixel, comic, or vintage art.
Here are some more ideas and examples for your digital masterpiece.
Watercolor Painting on Procreate
Watercolor is made by mixing pigments with transparent liquid, typically water, to create a type of paint that transfers like stains on a surface. The term refers not only to the medium but also the end product, which, as a whole is characterized by luminous, translucent colors with a matte finish.
This distinct style of fine art has been around for millennia. Some experts say it can be traced back to prehistoric times, when man used natural pigments like charcoal and ochre to draw figures in caves. 
Thanks to science and technology, the art of watercolor painting is no longer as tedious, with ready-made paints and now, digital tools like Procreate. You can easily create beautiful watercolor paintings on the app with easy-to-use brushes and textures that give you realistic designs.
1. Flowers
Delicate flora are among the most common subjects of watercolor paintings today. If you've dreamed about making your own watercolor sunflowers or roses, check out this Procreate Watercolor Brushes Kit. It comes with 26 brushes, 4 color palettes, and 4 paper textures.
2. Cartoon Animals
Because of its light, delicate appearance, watercolor makes a great medium for cutesy animal prints. This Watercolor&Pencil Procreate brushes set, as its name implies, includes 7 pencil brushes to help add some definition to your illustrations.
Risograph Effects on Procreate
In case you didn't know, a Risograph is a machine designed to reproduce print documents using a stencil-and-ink system. This process would often cause lines and shapes to double and overlap on the duplicate copies, creating a "noisy" and grungy look.
These printing flaws were adapted by artists and designers, and thus came the Risograph effect. True to its history, this print style usually layers one color on top of another, creating an imperfect but unique print.
You don't need a Risograph machine to create your own Risograph effects. There are a number of brushes and other tools that you can use on the Procreate app to replicate this effect.
3. Abstract Art and Prints
The Risograph effect became a popular design tool for pop culture media like posters and zines. Apart from using it to spice illustrations up, artists would create their own patterns made of Risograph prints. You can make your own with this Risograph for Procreate brush set.
4. Funky Cartoon Illustrations 
Any subject matter, even a carton of milk, can look instantly cooler with a Risograph effect. Use this Risograph Brush to add a bit of funk to your everyday sketches.
Gouache on Procreate
Gouache is a type of paint that, like watercolor, is made by mixing pigment with water but, unlike watercolor, it has a more opaque appearance. Traditionally, it's less prone to fading because of a heavier pigment load.
You can make gouache paintings on the Procreate app, too. Check out these examples.
5. Portraits
This Gouache Set comes with 37 different brushes that were made to look and feel like real gouache. They're perfect for replicating the look of gouache on watercolor paper. The brushes are also seamless and hi-res, so you'll get the perfect brush strokes every time.
6. Handmade Still Life 
This collection of Gouache Paper Textures can be used to add a handmade vibe to your drawings and paintings. The different colors and textures look great together in a still-life image. 
Sample Procreate Drawing Ideas
Hone your illustration skills with these Procreate drawing ideas. You can also search Procreate tutorials on the web for step-by-step guides for these projects.
Landscapes in Procreate
Landscapes are a popular choice of subject among illustrators and painters. And why wouldn't they be? Done properly, landscape paintings and sketches are majestic, beautiful, and calming. They're also all around us so it's easy to find inspiration to immortalize them on paper. What's more, the variety of a landscape's shapes, lines, and colors provide artists a great way to hone their talents.
7. Japanese Kintsugi Landscape
If your skills aren't where you want them to be yet, don't worry. You can easily create this majestic Japanese landscape on Procreate. This package comes with a whopping 97 stamps and brushes designed especially for this type of artwork. 
8. Underwater Vignettes
Create mesmerizing underwater paintings with this set of 40 Procreate underwater brushes. It also comes with light effects for an ultra-realistic look.
Vectors and Clipart on Procreate
A vector is a type of digital image that's made up of mathematically precise strokes and lines so that the final image is scalable. This means that even if a vector is resized to be bigger or smaller, it will maintain its sharp edges and smooth curves.
A clip art, meanwhile, is an image or illustration usually made with basic lines and shapes. It has no specific theme and thus can stand alone and be applied across different designs. Clip art can be made into a vector so that it translates well on any material. 
The Procreate app enables you to create vectors and vector clip arts with vector pens and illustration tools.
9. Celestial Female Figures
These magical, mystical illustrations of celestial women can be recreated with 100 high-precision brushes, and stamps of female silhouettes, moon, planets, stars, moth, flowers, leaves. And because they're vectors, you can use them to decorate posters, shirts, tote bags, and more.
10. Typography Art
The Procreate app also enables you to work with text. You can use tools like the Grid Builder – Layout Composer to make arresting hand-lettered typographical designs—great on posters, shirts, stickers, and more. This set comes with 35 brushes and 35 individual grids to guide your design.

Creating Cartoon Characters on Procreate
Cartoon characters or illustrations need no introduction. They're cute and fun, and with the right tools and skills, they're a hoot to draw. If you're ambitious, you can even draw multiple cartoon characters or elements and make a full comic strip or design. Here are some ideas.
11. Manga
Originating from Japanese comic books and graphic novels, this art style is popular throughout the world and is so distinct. Many artists dream of being able to draw manga illustrations. You, too, can try this with the Ultimate manga procreate brush set.
12. Comic Strip
Build your own comic strip with the Comic Builder For Procreate. It comes with pre-made figure pose brushes and page layouts to save you time.
There you have it, 12 cool things to draw on Procreate. We hope this article has helped you take the first steps to overcome your creative block. If you need more inspiration, drop by Creative Market, where you can browse design tools, assets, and ideas from creatives all across the globe.
Better yet, sign-up for an account to get unlimited access to thousands of Procreate brushes, stamps, textures, and more for your next project! 
Getting started with hand lettering?
Free lettering worksheets
Download these worksheets and start practicing with simple instructions and tracing exercises.
Download now!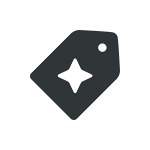 Creative Market