10 of the Coolest Blog Logo Templates We've Ever Seen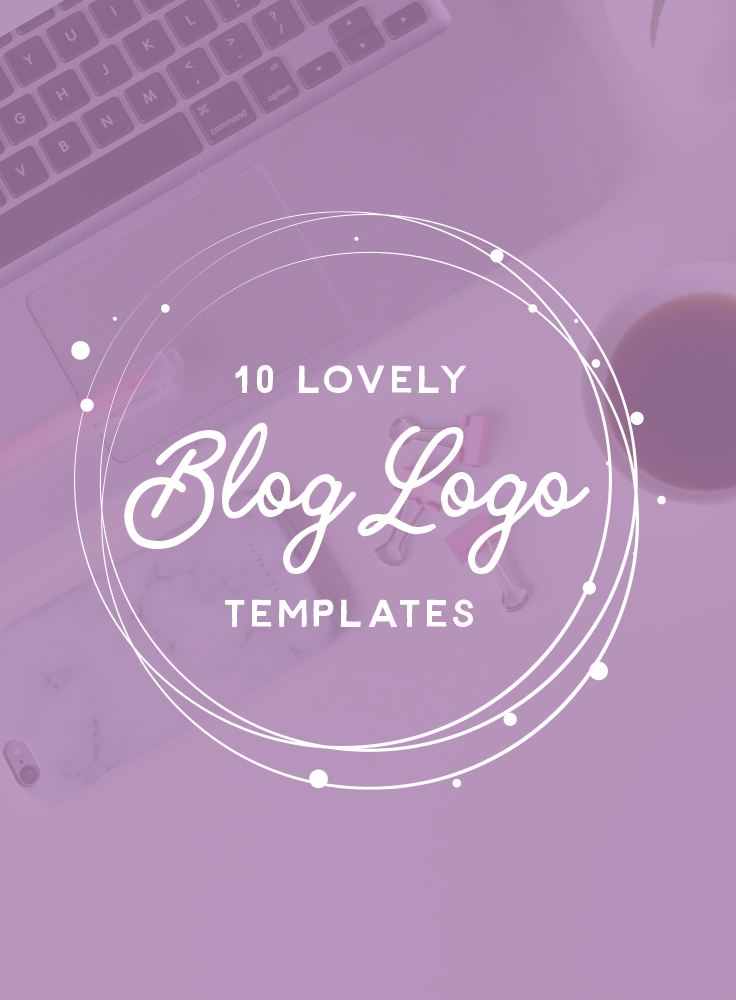 Every great blog needs a killer logo. This helps sell the brand and it creates a memorable identity for the site.
But if you've never designed a logo before it can be a tough job. Thankfully there are tons of custom logo templates you can use as a base. And in this post I'll share the coolest blog logo templates you can use for any blog identity.
Whether you run a fitness blog, a vegan cooking blog, or just a small personal blog there's bound be a logo template here that you'll love.
1. Square
Square is the first template that grabbed my attention with its strong green color scheme and its pixel-style design.
This logo actually reminds me of TechCrunch with strong pixels and bold text. Because of this design I think the Square template could work well for any tech-centric blog covering gaming, Internet, design, coding, or just general technology.
In the template file you'll have full access to edit the font choice and color scheme. All square elements are vectors and the whole thing comes as an EPS so it's easy to resize.
Anyone running or launching a tech blog should give Square a try. This logo is small and subtle yet still bold enough to grab attention at a glance.
2. Hers Logo Kit
Personal blogs are quickly becoming the norm for social influencers and creatives making a name for themselves online. If you like a softer touch to your branding the Hers Logo Kit can be an exquisite resource.
It's designed towards feminine branding with lighter colors, quaint details, and many calligraphic fonts to pick from. But this logo kit is most valuable because of the sheer amount of asset combinations.
Whether you're running a fashion blog or a commercial blog or even a personal site to share your thoughts, this logo kit offers something for pretty much everyone.
Again you have full access to change all colors and styles with ease making this logo template a customizable choice for any branding.
3. Geek Boy
Small digital mascots are wildly popular in branding because they leave an impression on the visitor. The Geek Boy Logo is one fine example of a digital mascot in action.
The vector graphic uses a cute face with oversized specs to bring attention to the brand. What I like most about this logo is the opportunity for consistent branding in your theme.
You could plaster this geek boy graphic all over you blog in the header, the footer, on the about page and even in your newsletter. It's a catchy vector and it'll surely bring attention to your blog regardless of topic.
4. Geek Cat
Another personal mascot logo template is the Geek Cat with both male & female designs. This works surprisingly well for personal blogs where you can take the designs and work them into anything.
Since they're vectors you can resize them at will and change up the color schemes too. Plus you'll have access to the fonts so you can alter the letter spacing, thickness, and color styles.
These geeky feline mascots are perfect for any blogger with a quirky brand. Very memorable and easy to use anywhere.
5. Vintage Adventure
The travel & survival niche is huge with more bloggers entering this space every year.
With the Vintage Adventure branding toolkit you can design a custom blog logo with a crisp outdoorsy feel. In total the pack offers 400+ elements you can use to mix & match for a custom logo design.
It has badges, icons, and unique fonts which can all pair together for some brilliant ideas.
Since there is so much competition in the travel/outdoor blogging space it's a good idea to make sure your blog stands out from the herd. And with this logo kit you'll have no problem building an identity that lasts.
6. Gym Vibe
Fitness blogs are also quite popular with so many health lovers sharing their exercises & meal plans with readers. Gym Vibe was designed as a company logo but can work well as a blogging logo too.
The barbell icon is small yet noticeable and very simple to customize. No complex gradients or special effects, just a few colors that can be altered in Photoshop or Illustrator.
But the coolest thing about this logo is the black & white design. If you're looking for an identity that you can attach to your blog in any fashion then the gym vibe design is gorgeous.
Or for a simpler style take a peek at the Active Day template instead. This still has a fitness feel without specific iconography.
7. Minimal Type
Simple, clean, and super professional best describes this branding design kit. In this pack of minimal typography templates you'll find 30 combinations you can work with to create the perfect blog logo without the extra fluff.
Because these are so simple you can fit these logos into pretty much any website. Most designs rely on simple shapes like squares, circles, and outlines to frame different parts of the text.
In a way these designs can feel "too corporate" for simple blogs. But if you can strike a balance with these assets you can make an incredible typographic logo that'll last your blog a lifetime.
I specifically recommend this kit for blogs in more professional niches. I'm thinking marketing, male fashion, or general business.
8. Sprout
The Sprout template is very specific but it can blend into many different types of blogs. With this logo pack you could rework the designs to create an identity for a finance blog, or a gardening blog, or even a blog about personal growth.
Plant metaphors are common in finance where you can compare savings to "planting seeds" or growing a business to higher profits. The same goes for personal development where people associate the growth of plants to their own self-growth.
The Sprout template comes with four different logos to choose so you have a wide array of cool designs to restyle. And all of these templates come as one pack so you can always test out one and swap it for another down the line.
9. Logo Creation Kit
If you're looking for a logo with some flair then take a peek at this Logo Creation Kit.
It comes with 200+ vector items and over 40 different font combinations. These also include custom Photoshop styles and high-resolution textures that you can blend together into one cohesive branding.
This logo kit is actually great for any type of branding effort. But with the unique variety of fonts to pick from I'd say this kit is an excellent choice for bloggers who want a low-key identity design on a budget.
10. EasyPixels
Last but certainly not least is the EasyPixels logo template. This comes with one primary design with many different color schemes and graphic styles to pick from.
If you like the loosey-goosey pixel pattern then you can work this into your website, your social profiles, and your email newsletters too. Plus the font style can work on its own without the graphics making this logo rather versatile.
I think the EasyPixels logo fits best with tech or design blogs working on the pixel theme. But it could also blend nicely with gaming or general Internet blogging too.
Now these are just my top 10 picks but they're certainly not the only logos out there! To see even more sweet logo templates check out our recent templates and see what else you can find for your blog.
---
Products Seen In This Post: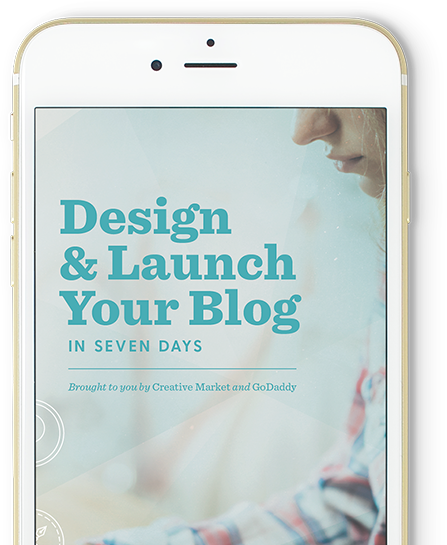 Grab the ultimate toolkit to design your site.
It's time to launch your blog.
Social media templates, a customizable media kit, a comprehensive ebook, and more. Get everything you need to get this project going!
Download your free toolkit