Create Your Own Infographics with These 65 Templates
Infographics are a fantastic medium for communicating complex information in a simple and attractive way. They're great for everything from propelling social movements to launching viral marketing campaigns. The downside is that they can be time-consuming and expensive to create. Fortunately, with these 65 awesome templates, you'll be able to take a plug-and-play approach that will take you from concept to completion in no time.
Health
What's more important than health? Unfortunately, medical statistics and information can be difficult to communicate. Use these three handy infographic starter packs to help.
Science
From chemistry to climate change, we've got some awesome graphics to help you get your world-changing message across.
Education
Use these three templates to communicate the ABCs of educational downfalls, accomplishments, or both!
Food and Drink
From fast food to health food and even a little vino, these graphics will make your next infographic positively scrumptious.
Travel
From New York to London and beyond, these travel graphics will help you complete your journey. If you're looking to create your own maps, be sure to check out Globetrotter's 215+ illustrations.
Business
Profits are up, your stock price is soaring, and your next presentation to the board needs to look amazing. Don't worry, we've got you covered.
Tech & Web
Social media and cloud computing are two topics that launch daily infographics all around the web. Join the conversation with these five great templates.
Awesome Charts
I chose these templates based not on theme, but aesthetics. They all look fantastic and are sure to make your next infographic design gig a snap.
Other Themes
Didn't find what you were looking for in all the templates above? Here's one last random selection of various interesting themes, from classical jazz to canines.
Getting started with hand lettering?
Free lettering worksheets
Download these worksheets and start practicing with simple instructions and tracing exercises.
Download now!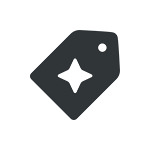 Creative Market