Creative Market Community Update for Apr. 14 – 20
Each week, we'll be collecting and sharing a selection of new products and shop owners coming onto Creative Market, interesting activity that's happening in our community, and various design and technology links from around the web.
Here's our recap for the week of April 7th through 13th, 2014.
Activity from Our Community
Ranging from news, product process, community initiatives, peer education and more, have a peak at what's happening in the Creative Market Community.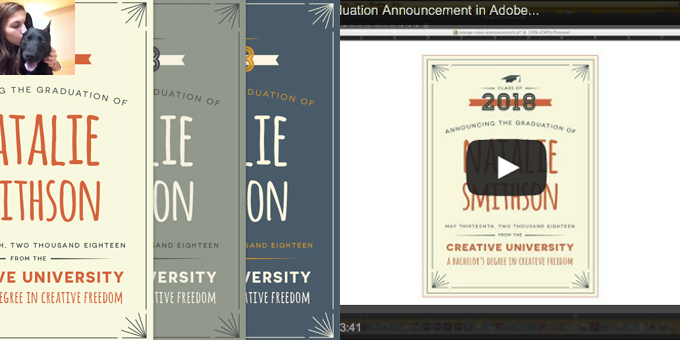 Teela Cunningham (aka everytuesday) shared a tutorial on her blog called How to Create a Retro Style Graduation Announcement in Adobe Illustrator — which walks through techniques using her Graduation Announcement product in her shop. We love to see this type of behind-the-scenes tip sharing between designers! Make sure to browse the other various tutorials that Teela offers too.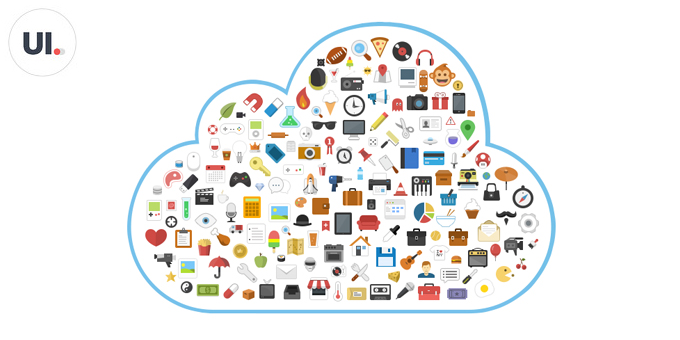 Norm Sheeran (aka UI Parade) launched his latest project called Icon Pocket last week. It's a next generation icon service that lets you create your own private icon library in the cloud so that it's accessible from your browser, desktop or favorite design app — like Photoshop. Watch the video to learn more about the platform.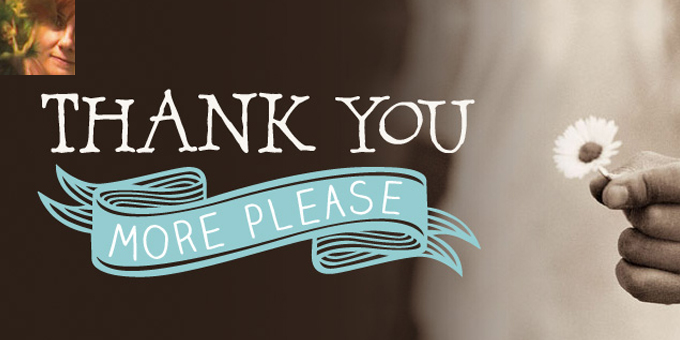 Pamela Brackett has been posting about artists and other inspirational design content on her aptly named blog, Thank You More Please. Keep up the good work, Pamela!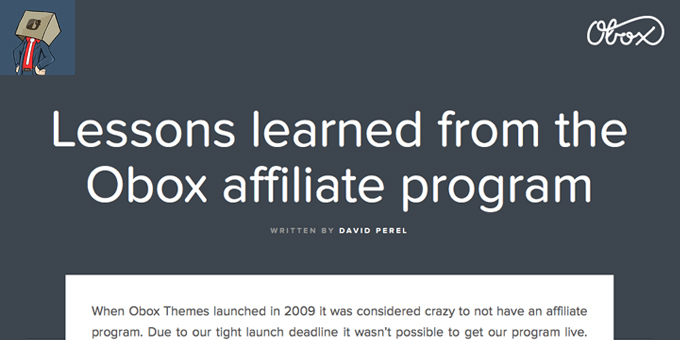 David Perel (aka Obox Themes) shared an in-depth blog post about the lessons that he learned from building an affiliate program for Obox Themes.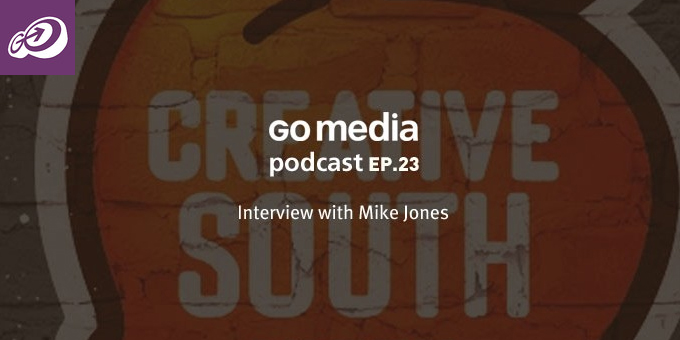 Go Media announced that they'll be hosting a live podcast recording with Mike Jones — the founder of the successful Creative South conference in Georgia, which just happened last week.


Gerren Lamson (that's me!) shared some of the lessons that he learned from leading the design efforts behind Creative Market for the past 2 years on his personal blog.
Rob Brink asked Creative Market members to share their inspiring Instagram accounts over in our Discussions.
Charles Perrault posted an educational discussion about Vintage Photo Manipulation in tandem with the release of his new product, Artistic Masks Bundle. The discussion uses several other products by various Creative Market members to show alternate ways of mixing up resources to achieve certain photography styling results.
Are you an active Creative Market member who has a blog where you post about new product releases, education, tutorials and other side projects? If so, then send me a message and we'll it to our reading list to potentially feature your content in this area.
New & Noteworthy Shop Owners
Help us welcome a few new Shop Owners who've recently joined the marketplace.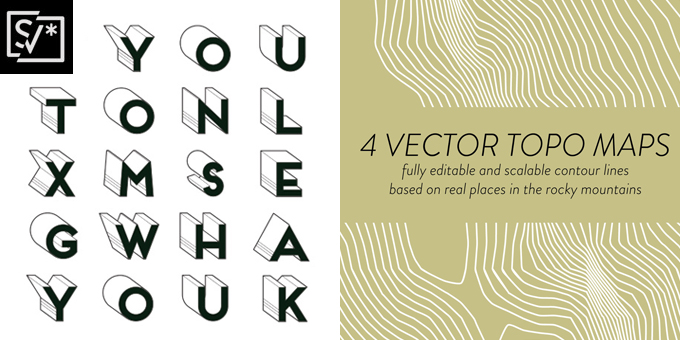 Sam Vickars
Hailing from London, Sam has already hit the ground running by offering 7 products after launching his Creative Market shop. He's producing some great icons, fonts, and patterns so far! Currently, he's a design intern at Creative Cherry, and you can follow him on Twitter and take a look at his personal site, i-am-s.am.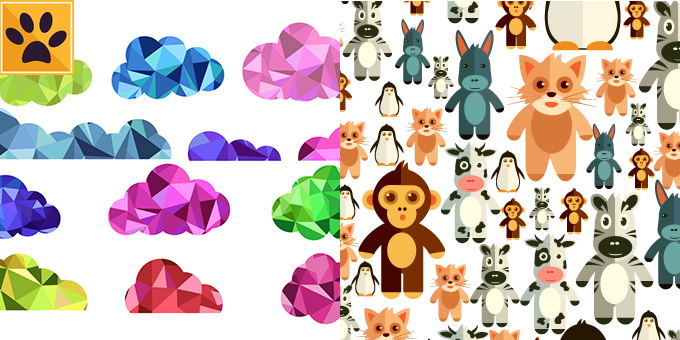 apple_puff
Based in Bucharest, apple_puff loves to produce colorful, fun illustrations and a variety of useful design resources. Since recently launching her Creative Market shop, she's posted 25 resources for sale! Don't forget to browse more of her incredible illustration work on Behance too.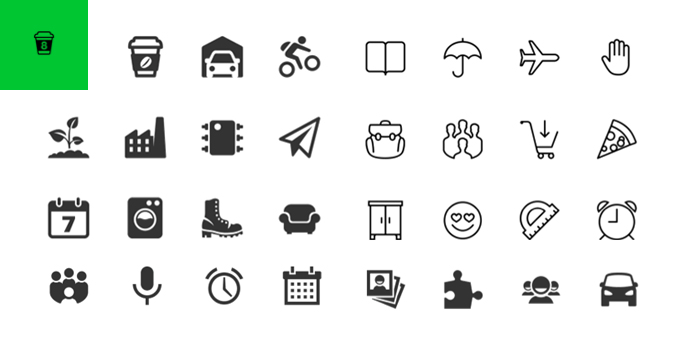 Anna Komarova
Using the moniker Icons8, Anna produces large icon packs for Windows 8 and iOS7. We expect to see a growing collection of icon packs in her Creative Market shop soon!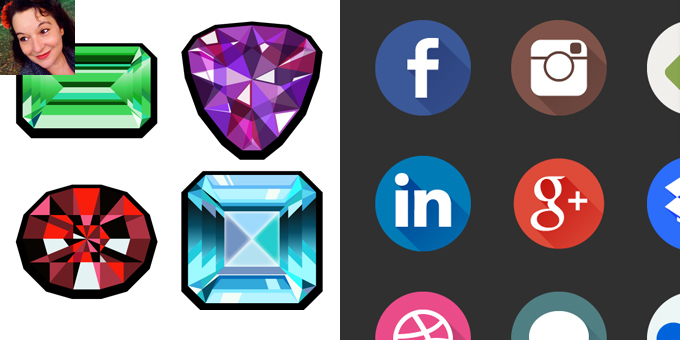 Kate England
Based out of Stockholm, Sweden, Kate is an illustrator, designer and artist who loves to create bold and colorful work while mixing together digital and analogue processes. Follow her on Dribbble, Pinterest and dig into more of her work on her personal website, kateengland.com.
Fresh Goods from Last Week
Each week, we see tons of new, amazing design resources being added to the marketplace. Here's a selection of a few of our favorites from last week.


Amorie Whole Font Family 50% Off by Kimmy Design
Looking for a robust hand-drawn font family? Then you won't want to miss the entire font family of Amorie, which you can also purchase as the following individual font families: Nova family, Modella family, SC family, and Extras. All Amorie products are currently 50% off.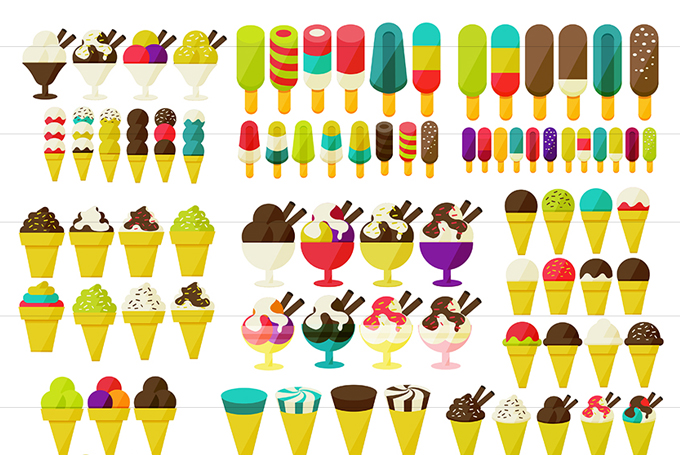 Big Set of Ice Cream by Sabelskaya
Summer time seems to be the right time to enjoy ice cream, so why not sprinkle a little digital delicious into one of your upcoming design projects that's planned to ship in warmer weather?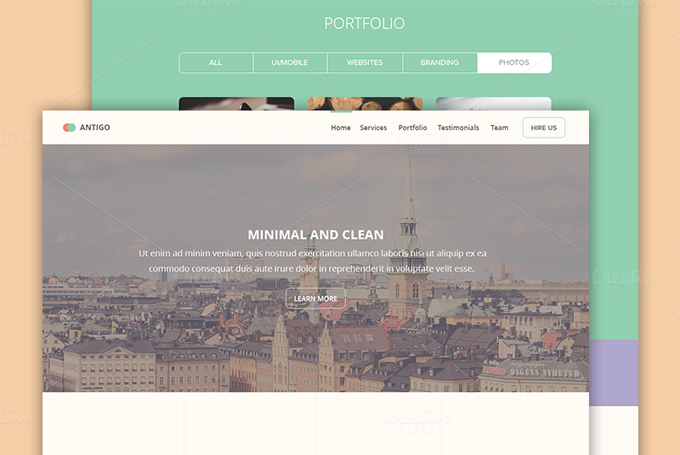 Antigo PSD Web Template by bluroon
Using the Bootstrap grid, this retina-ready PSD website template will help you achieve that professional flat design look and a logical content flow.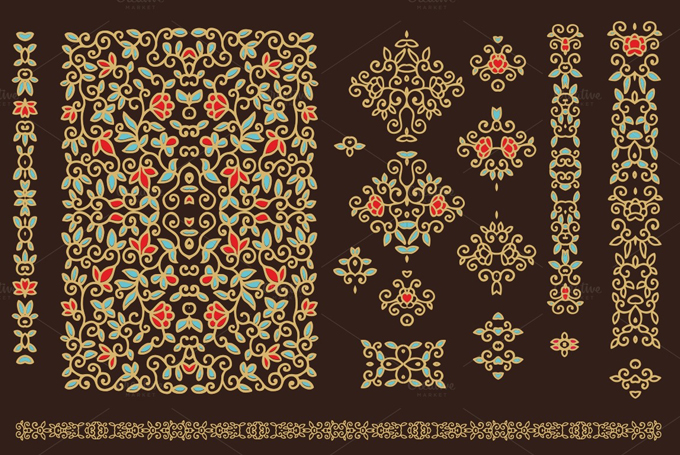 Set of decorative elements by Darira
When you need beautiful decorative elements for your print and web projects, then look no further — Darira has you covered. This sophisticated illustration set is produced in an oriental style and comes as raster and vector files. They're perfect for borders, patterns and accents.


Peaceful Beach at Dusk by Josh Glaze
Josh perfectly captured a serene beach setting at dusk in this beautiful photo offering.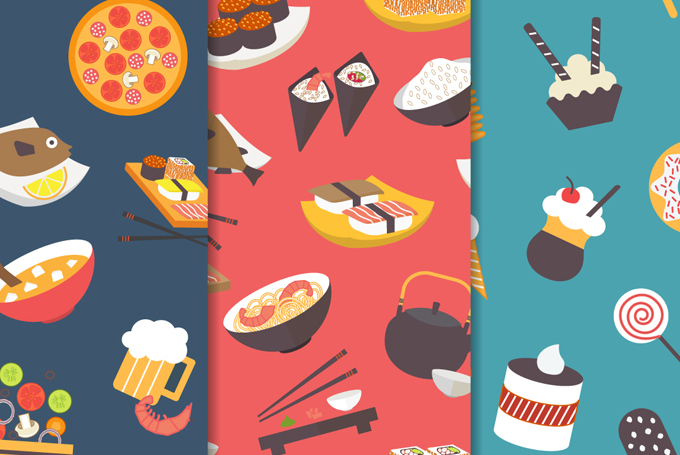 Food theme seamless pattern by Flat Design Shop
Ok, maybe I'm just really hungry right now, but these seamless food patterns are quite tasty. This colorful illustration set of 3 food types comes in raster (jpeg) and vector (eps) file formats.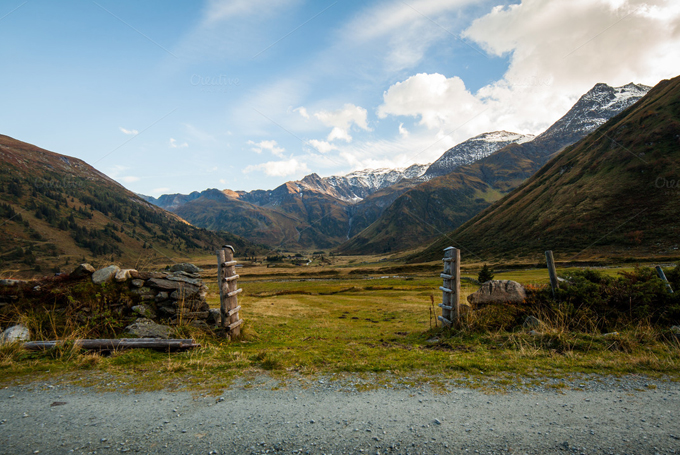 Gate by Hombre-cz
When you need to communicate the concept of journey or wide open spaces in your project, then this majestic gate and mountains photo should do the trick. Adventure is out there!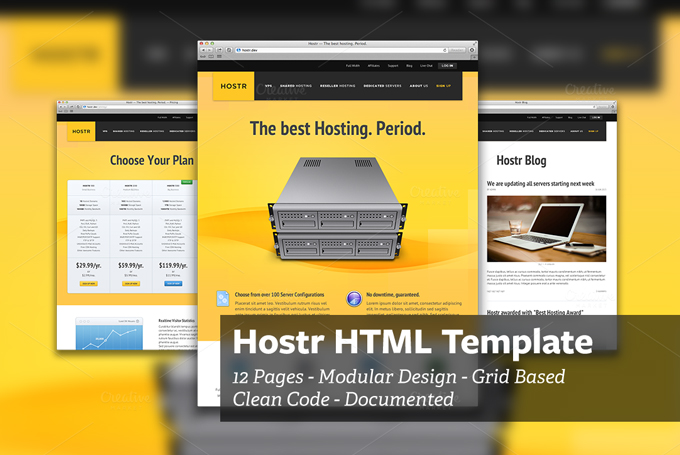 Hostr – HTML Template by Beto Alanís
Love the color yellow? Then this 12-page, professional HTML template might be the website resource for your business. If you're looking for matching PSD templates, Beto offers them too.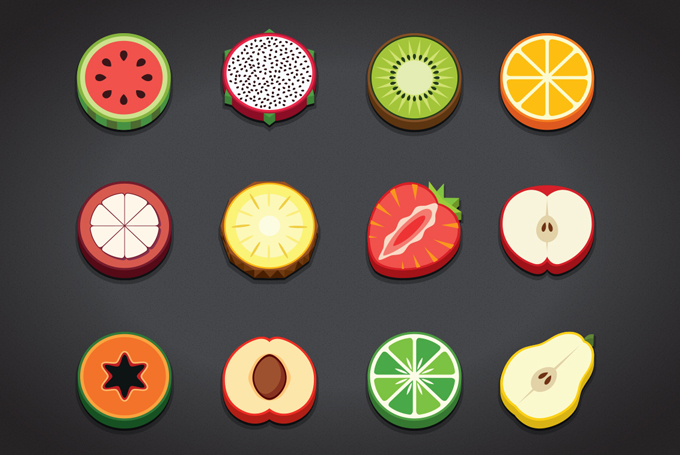 Flat Fruit Icons Set by FoxladyDesign
Who doesn't like fruit and flat icon design? This set is produced in a deep, top-view illustrative style, and comes as vectors.

Artistic Masks Bundle by Charles Perrault Artworks
Using artistic swatches as clipping masks is a fun way to add texture and interest to photography in your projects. Charles put together this extensive pack of painterly masks that comes as high-resolution (300 dpi) transparent PNGs and editable PSDs.


Animals Crush Game UI by DeLaGranSiete
One day, you might get the itch to develop a mobile game. This illustrated vector resource could be your starting point (or the actual game itself).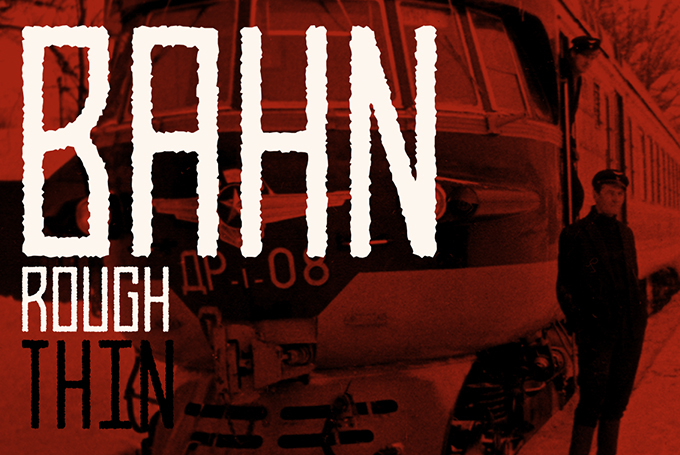 BAHN Pro Rough – THIN by MARTINI Type Designer
This roughened version of the original BAHN typeface contains rich, distressed edges making it perfect for vintage print styling. The whole BAHN Pro Rough family is $25, or you can buy the Regular, Light or Thin versions separately for $10 each.

Ultimate Floral DIY Pack Vol.2 by carivna
Flowers, leaves, branches, ribbons, oh my! This colorful watercolor illustration pack offers tasteful florals on a rich dark background.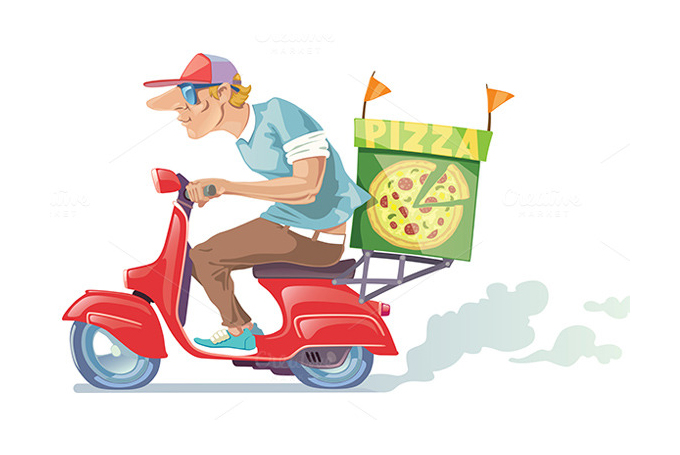 Pizza Delivery by LEKs illustrations
Who doesn't love Pizza? Created by the talented Alex Tsuper, this scooter delivery pizza man is fun and hilarious. Don't forget to poke around the rest of Alex's illustration products — there are a lot of gems in his shop!
Design Links from Around the Web
Check out what's being shipped and talked about in the design, start-up, creativity and tech industries.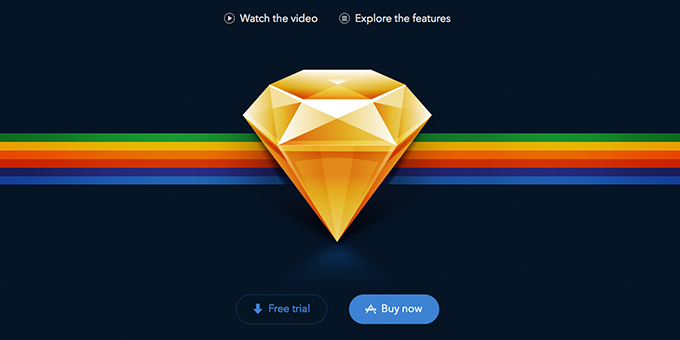 Sketch 3
Launched last week by Bohemian Coding, the latest version of the popular Sketch app included new features, patches and fixes.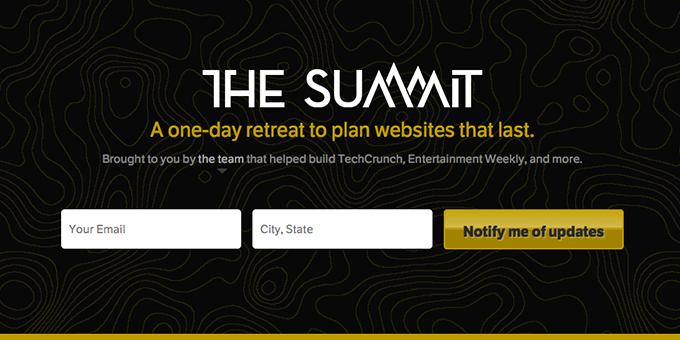 Summit Retreat
A one-day retreat where attendees will plan websites that last. Created by the team that helped build TechCrunch.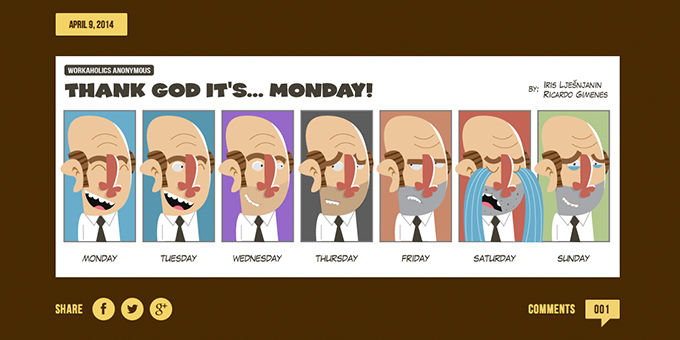 Workaholics Anonymous
A humorous comic strip about the pains of over-working and office life in general.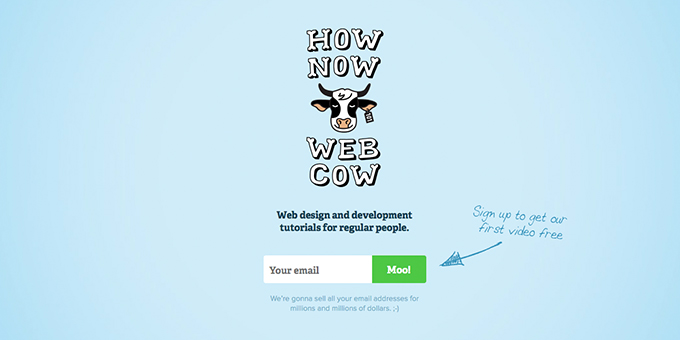 How Now Web Cow
Sign-up for this upcoming tutorial site that plans to offer lessons about building websites and interactive design projects, produced by Noah Stokes of Bold (aka Mother Futon).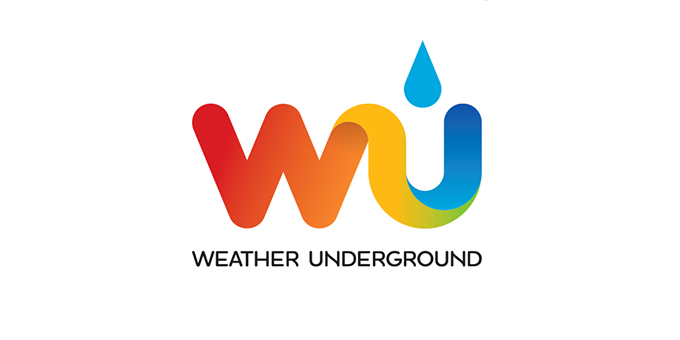 Weather Underground
This weather platform launched a huge redesign of their brand and site experience.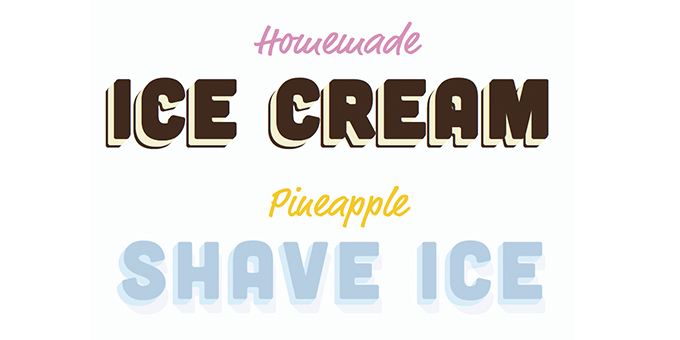 Typekit Practice
Explore lessons on making good typographic design decisions from Typekit. Their first full length lesson on Using Shades, is quite good.

Misc. Goods Co.
Browse a small Shopify shop of fine-crafted design goods. The brand's current product offerings are beautifully designed.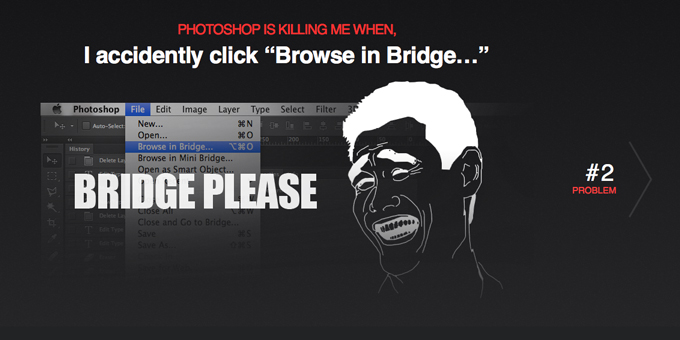 Photoshop Killer
A list of the most despised Photoshop features and bugs from upset users.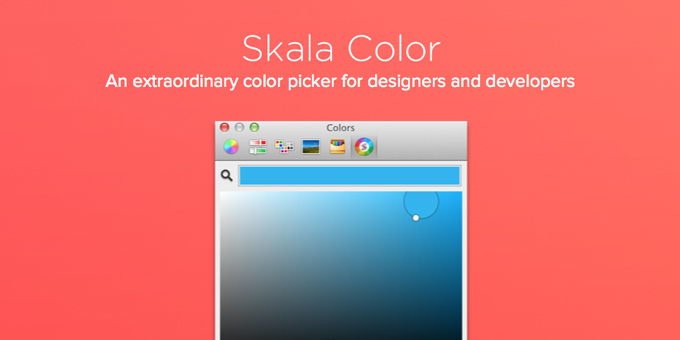 Skala Color
Download this extraordinary Mac-based color picker that was created by Bjango for designers and developers.


Dot's Dictionary
Have a look around this illustrated dictionary of graphic design terminology.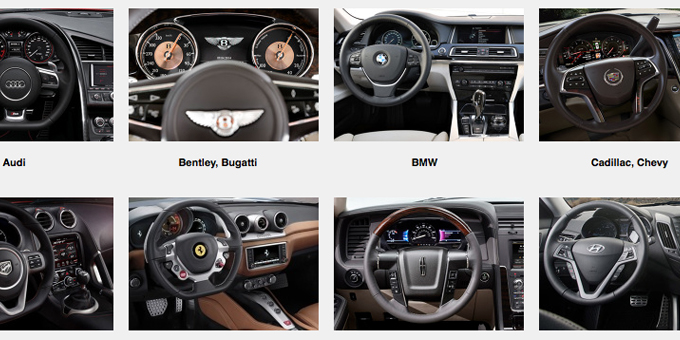 Car UX
Explore this beautiful, visual design archive of various car interiors. Each shot displays the interactive areas that were designed to be intuitive for the driving experience.
Marvel 75th
Enjoy an interactive site that celebrates this beloved comic brand's history of being in the business of making comics for over 75 years.
CSS Vocabulary
Love code? Dig into this archive of CSS nomenclature which displays educational code in an interactive webpage format.
They Went With Hobo
Explore this fun Tumblr blog that shows real life examples of when someone picked and used the distasteful font Hobo in a signage project.
Rain Stacks
A new app that lets users make it rain on (read: send cash to) their friends.
GoogolPlex — Better Than Siri
This platform is based on a hacked version of Siri so that it interfaces with Spotify, Nest and other platforms.
Snacks Quarterly
Devour this hilarious site that streams odes to snack foods in the format of old-time newspapers. Warning: it will make you hungry.
Camp Firebelly
Want to go to camp? This 10-day intensive apprenticeship will be selecting 10 young designers to work on a nonprofit project for good during the excursion. Deadline closes May 9th.
Google Design Minutes
Enjoy this series of video interviews in which employees of Google talk about the importance of design across different Google products that have launched.
Unsu.ng
A series of miniature cinematic portraits of everyday artists as a nonfiction series. Made by Crush & Lovely and coming April 25, 2014.
First Principles of Interactive Design
Explore a large compendium of information about building quality interactive design projects, via Ask Tog.
Getting started with hand lettering?
Free lettering worksheets
Download these worksheets and start practicing with simple instructions and tracing exercises.
Download now!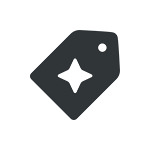 Creative Market