Creative Market Community Update for Mar. 17 – 23
Each week, we'll be collecting and sharing a selection of new products and shop owners coming onto Creative Market, interesting activity that's happening in our community, and various design and technology links from around the web.
Here's our recap for the week of March 17th through 23rd, 2014.
Activity from Our Community
Here's a bit of news, product process, community initiatives, peer education and more from members of the Creative Market Community.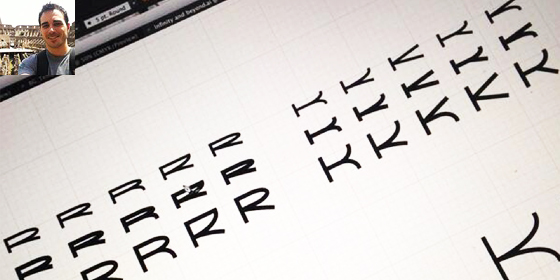 Thomas Ramey taught himself how to design and program fonts last year, and launched some great display fonts: Mocha Script, Thunderpants, and Storyland. Last week, he shared this screenshot of his iterative process for his next upcoming font. Keep up the great work, Thomas!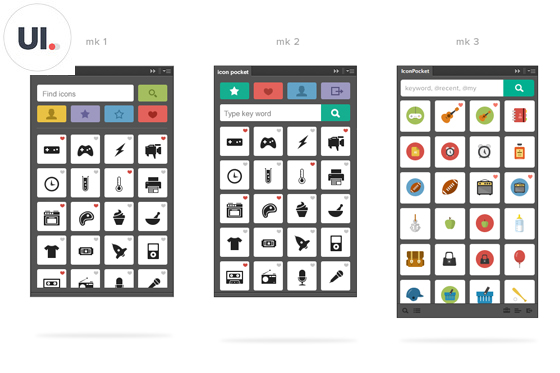 Norm Sheeran (aka UI Parade) is getting pretty close to releasing a new awesome CS/CC extension that he calls IconPocket, which makes accessing collections of icons easy in Photoshop (presumably). He shared his work-in-progress by showing screenshots of versions mk1-mk3 on Dribbble, and he wrote at length about the upcoming extension release on his blog.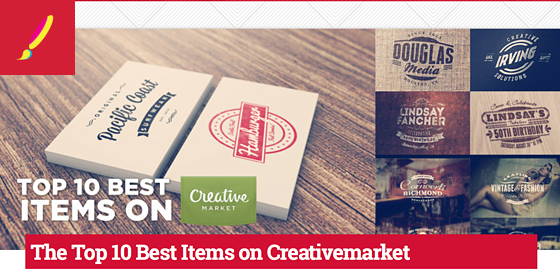 Eddy Biel wrote a blog post on LayerForm about his Top 10 favorite products on Creative Market. He's also got a really nice selection of design resources for sale in his shop that are worth checking out too!
Zack Onisko (our Head of Growth & Marketing) posted a Discussion with ideas about how we might create a premium subscription service on Creative Market. Join in the conversation and offer valuable feedback to the team!
Mikey Lemieux (aka BubsLove) asked Creative Market members to share their inspirational Pinterest boards in the Discussions. Have a look at what members of our community are collecting on Pinterst.
Ken Weaver (our Director of Customer Support) posted an open question to our member community about what types of products would be the most useful to run in our Free Goods program. Chime in and let us know!
Looking for more community activity? Head over to Discussions to start a new conversation with other Creative Market members or join in existing threads.
New & Noteworthy Shop Owners
Help us welcome a few new and noteworthy Shop Owners who've recently joined Creative Market.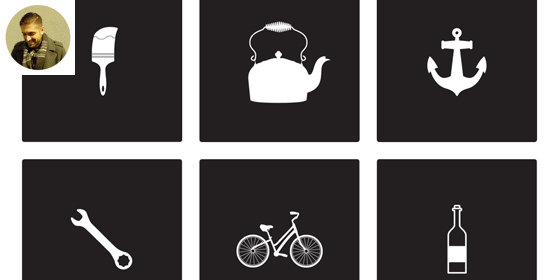 James M. Viola
James is an experienced vector resource designer, and he's been running a tiny BigCartel shop called Registration Black. We can't wait to see what he brings to Creative Market! You can see more of his work on Dribbble or Behance, follow him on Twitter, and keep tabs on his Creative Market shop too.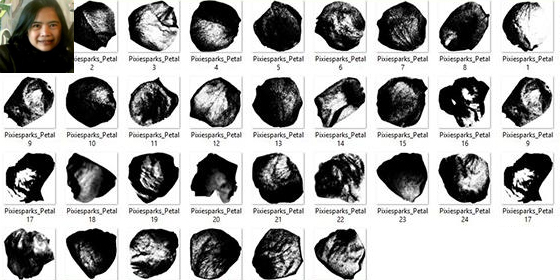 Maria Silvo
Maria is an artist who recently learned how to make Photoshop brushes via Skillshare. Her first upcoming product, Grunge Rose Petals, is very well done, and we look forward to many more unique brushes from her in the months to come. Follow her shop, PixieSparks.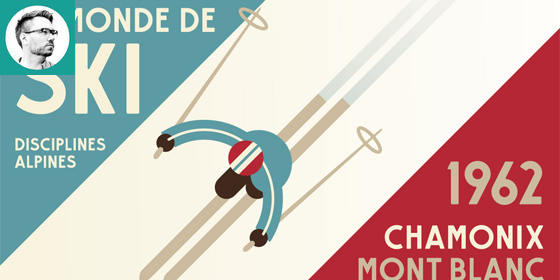 Hannes Beer
Hailing from Stuttgart, Germany, Hannes is a talented type designer whose already published his first classic font, Balmat, which he describes as 'a simple and perfectly imperfect grotesk font with a handmade feel, inspired by early 20th century alpinism and mountaineering posters.' Follow his Creative Market shop for future product releases, and friend him on Twitter too!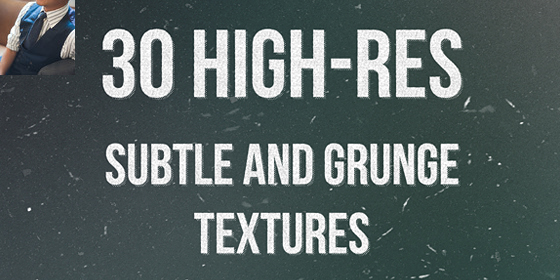 David Larusso
Also from Germany, David has kicked off his Creative Market shop with two great subtle grunge textures, namely 30 Subtle Grunge Brushes and 30 High-Res Subtle & Grunge Textures. Follow him on Twitter and his Creative Market shop to be alerted of new texture products as he releases them, and check out his work on Dribbble.

Fresh Goods from Last Week
Each week, we see tons of new, amazing design resources being added to the marketplace. Here's a selection of a few of our favorites from last week.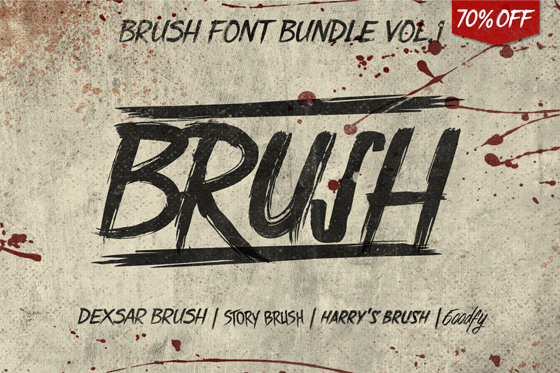 Brush Font Bundle by dexsarharryfonts
For a limited time this set of four classic brush fonts is 70% off! Within this bundle, Dexsar also launched a new loose brush font called Goodfy.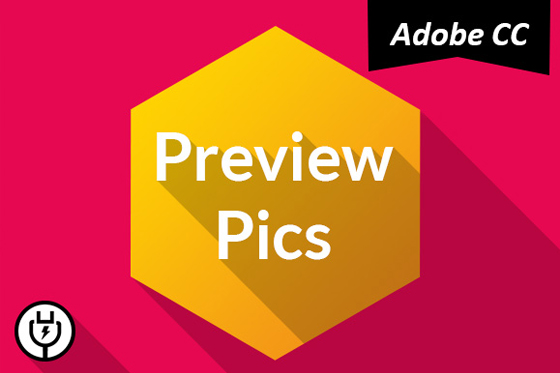 Preview Pics CC by SimplexOpera
A plugin that increases workflow efficiency in Photoshop and Illustrator CC by allowing users to open an extension panel to house all of their reference images for illustration and design work, without them slowing down or cluttering their workspace. Check out the Youtube demo for a closer look at how it works!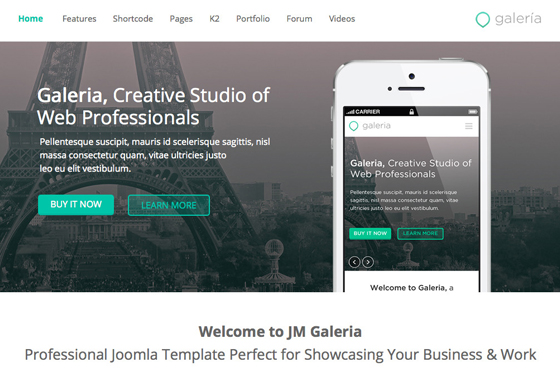 Responsive template, JM Galeria by joomlaman
A clean, well-designed Joomla 2.5 & Joomla 3 template that would suit any modern business. Easy to customize through editing elements within the Bootstrap and Helix II frameworks that were used in designing it.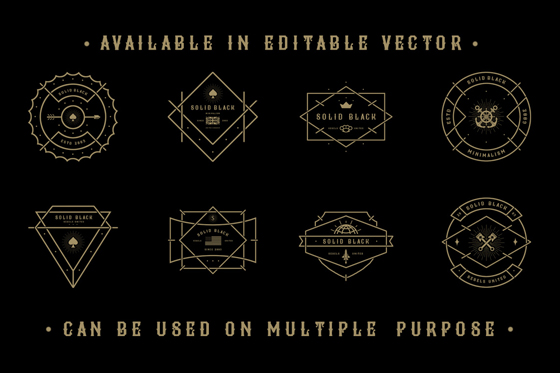 18 Minimalism Badges by Rugma & Fredd
A collection of 18 minimalism badges that use similar stroke line-work and modern type setting to offer a unique look. Offered as both PSD and AI vector files inside of the product package.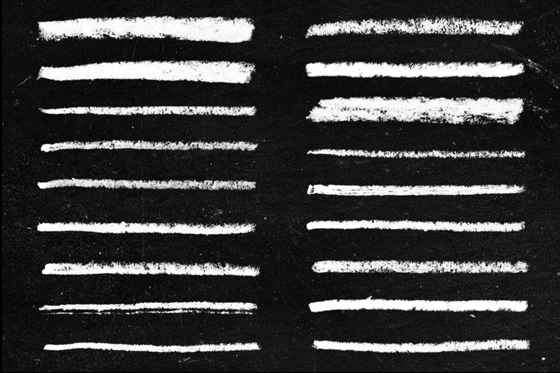 PS Brushes: Chalk & Crayon by Khandishka
Offered as an .ABR file, Dina created a very nice set of hand-drawn slashes and lines using Chalk and Crayon tools. All brushes range from 1,000 to 1,600 pixels.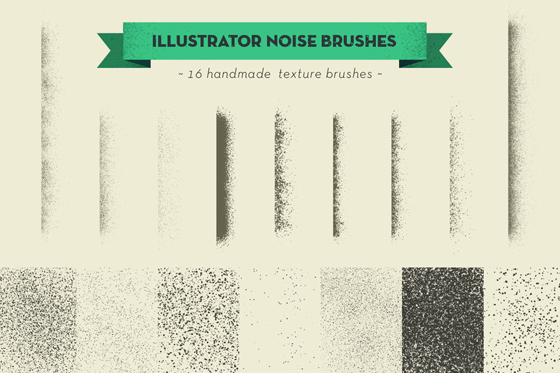 handmade texture vector brushes by Spacerman
When you need a little bit of distressed vector grit, this Illustrator noise kit might be the resource to turn to. It includes a variety of edges and swatches of dust and speckling textures — making it easy to execute shading and that aged-look in Illustrator.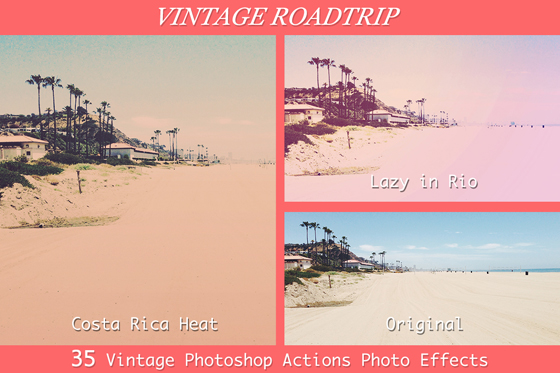 Vintage Roadtrip – 35 PS Actions by VanillaSpring
A nice set of 35 PS Actions to make your photography feel like it has been sun-washed and aging in the back seat of a convertible during a summer trip along the west coast.


American Handmade Typeface by ThunderPixels Store
This vintage Americana display font contains beautiful, crafted details and an overall relaxed style — making it perfect to use in projects that are trying to communicate an independent, bespoke vibe.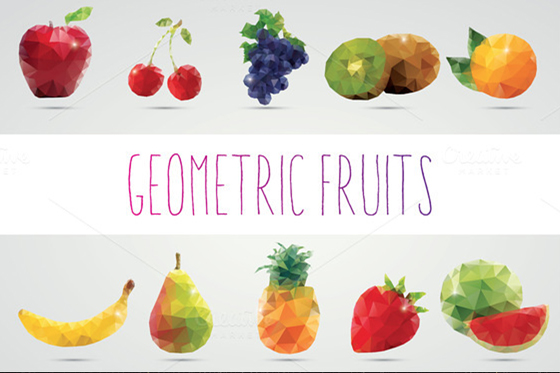 Collection of 10 Geometric Fruits by Blue Lela Illustrations
Looking for a rare, faceted produce illustration? Try this pack of 10 well-designed, colorful and juicy fruits.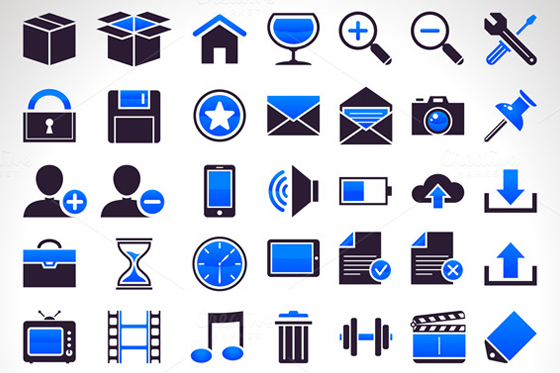 56 Vector Icons by Sergey Kandakov
Explore this 2-color, vector icon collection by Sergey, which is perfect for many general uses.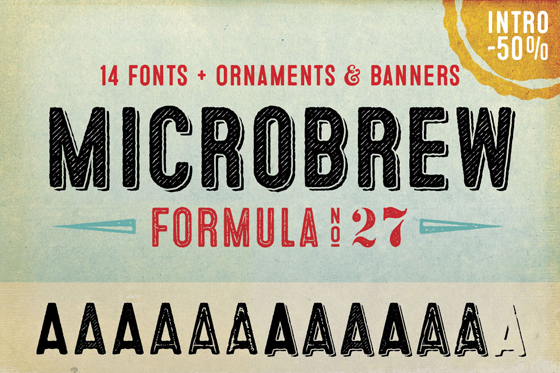 Microbrew Complete Family by Albatross
Produced by the talented Jay Hilgert, Microbrew is a family of 14 hand-crafted stylish display fonts that are rich with very nice vector details. This beautiful font family is 50% off until April 19th too!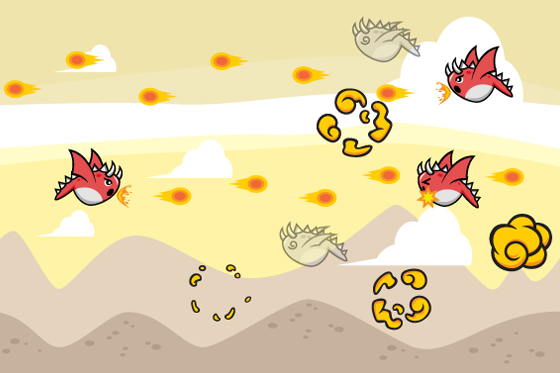 Flappy Red Dragon Sprite Sheet by Bevouliin Design
If you've ever wanted to make side-scrolling flying game, these red dragon sprite would be a ton of fun to work with! These assets are also available in a white bird schematic, too.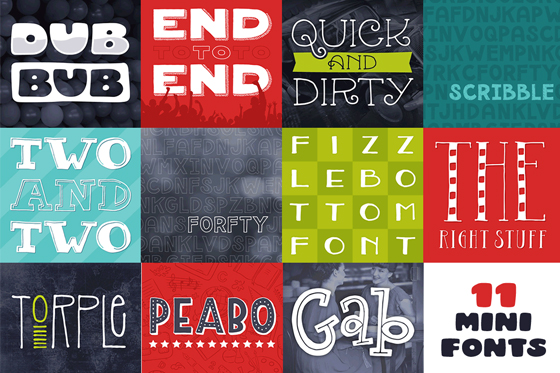 MINI FONTS by Denise's Shop
Last week, Denise released a group of really impressive hand-made display fonts that range across a couple of different styles. Have a look at these 7 great 'mini fonts' that she released: DubBub, Forfty, Two & Two, Gab, The Right Stuff, End to End, and Peabo. If you like them all, Denise put together a bundle of her mini-fonts just for you!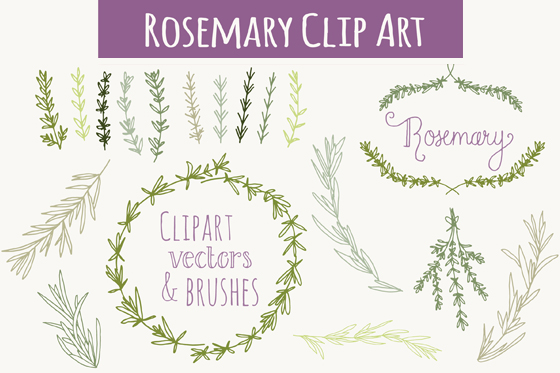 Rosemary Clip Art & Vectors by The Pen & Brush
If you're looking for beautifully illustrated herbs, this Rosemary vector illustration pack could fit the bill! Amy has also produced a Lavendar and Olive set which match the same pretty style.
Design Links from Around the Web
Check out what's being shipped and talked about in the design, start-up, creativity and tech industries.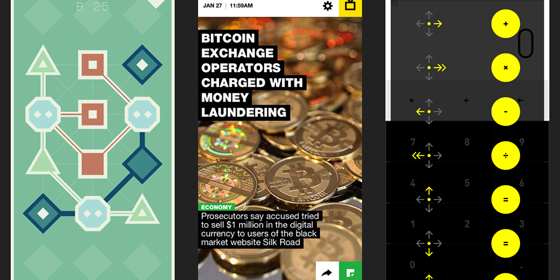 App.itize.us
A painstakingly curated presentation of the most well designed apps out there right now.

Handmade Fonts
Up and running for years now, this brilliant collection of lettering products are all built from different physical materials as high-res Photoshop files.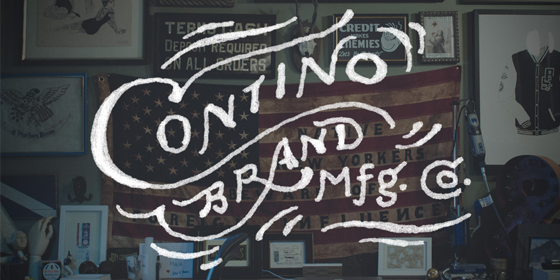 Contino Brand
Looking for hip threads? Check out Jon Contino's new line of apparel that was launched last week.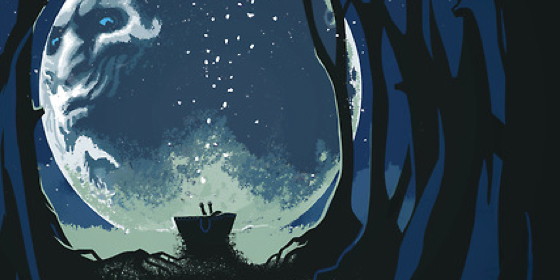 Beautiful Death
If you're as excited as we are about the upcoming new season of Game of Thrones, you'll probably enjoy this dark, brooding poster series of major tragic events from past seasons of this popular fantasy show.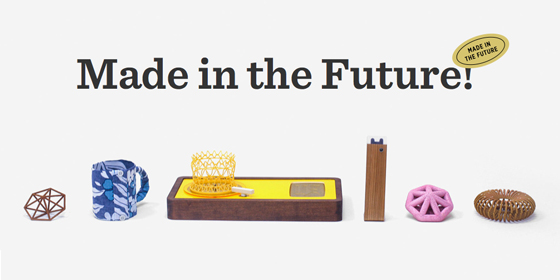 Made In The Future
Created by IDEO, Made In The Future explores diverse thinking of how design might be applied to solve various problems in the future.


UX Apprentice
Explore the basics of good user experience design thinking in this simple, effective 3-page website.


How to make Courtesan au Chocolat
A fun Youtube video on how to make the famed pastry from Wes Anderson's The Grand Budapest Hotel movie. It's shot in the same artistic style and context of the film, and actually offers a workable baking recipe.


Unicorn Institute
Successfully funded by Kickstarter, this new education platform created by the talented duo of Jared Spool and Leslie Jenmen-Insman focuses on the best User Experience education.
Soundslice
A new sheet music platform that uses interactive elements and controls that engage musicians as they learn new pieces of music.
The State of Interaction Tools
Pasquale D'Silva published two articles about the state of interactive tools: (1) We should clone game Interaction Design tools, and (2) the state of Interaction Design tools.
Jonathan Ive Interview
A TIME magazine interview with Apple's design chief, Jonathan Ive, about what's coming next.
Robot meets Rubrik's Cube
A robot made out of legos solved a a rubik's cube in under 5.3 seconds.
TOM'S Coffee
The beloved charitable shoe company launched a new product during SXSW that pays clean water forward with each purchase of coffee.
UseCloak
An interesting app that lets users see where all of their friends and acquaintances are via Foursquare and Instagram, so that they can avoid them.
Healthbook
Apple's first step into health and fitness tracking in the form of an iOS app.

Medium For Good
The popular online writing platform received their first non-profit storytelling grant, enabling it's authors to share their stories for good.
Pipeline
Charity:water extended it's platform by adding the new Pipeline program that produces on-going maintenance to keep water flowing across their international projects.
Visual Inventory
The talented Dan Mall is at it again, this time writing up an in-depth blog post that pitches a new possible deliverable in interactive projects called Visual Inventory.
DesignCode
Learn iOS design and Xcode by building a news reader app from Sketch to the App Store.

Getting started with hand lettering?
Free lettering worksheets
Download these worksheets and start practicing with simple instructions and tracing exercises.
Download now!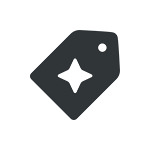 Creative Market