Creative Market Interns: What We Learned
Over the summer, we were lucky to have two great interns working with our team out of our San Francisco office. Both Tucker and Achal brought unlimited passion and enthusiasm to every task they were given and we were grateful to have their help to knock out some key projects over the past couple months. Now that school is back in session, we asked both of them to share a little bit about their experience with Creative Market over the summer and how that experience will impact them in school and beyond.



Tell us a little bit about yourselves, who are Tucker Kelly and Achal Varma?


My name is Tucker Kelly, and I am from south Louisiana. I go to Harvard University where I am majoring in Social and Cognitive Neuroscience.
In my spare time I love to shoot pool, ride jet skis, and just generally sit around and talk. And I have some of the best family in the world. Oh, I also absolutely love to travel and meet interesting people!
---

My name is Achal Varma and I'm currently a sophomore at the University of Illinois at Urbana-Champaign, studying Computer Science with a concentration in Design and Human Computer Interaction. I started programming when I was 11, and I don't think I'm going to stop any time soon. I started out designing really basic webpages, and that just sort of stuck; Front-end Development is my jam! (or Marmalade; whatever floats your boat.)
I'm a geek at heart, and I can usually be found talking about startups, programming, trawling HackerNews, or just sitting in a corner & talking in funny voices while learning something new. (The folks at Creative Market's SF office can attest to this, I think.)
What drew you to this opportunity with Creative Market? Was the actual experience different than what you expected based on the brand?


This summer I was fortunately able to work with a Venture Capital firm that paired me with Creative Market four days a week. And it worked out perfectly! My main goals this summer were to see California and I wanted to work with a small startup team where I could really get involved. Fortunately, Creative Market offered me the perfect opportunity to do both of those things! I was able to explore a great city and work with an exceptional team of people.
---

I knew about and admired Creative Market way before I actually interviewed for a position there. There's a huge difference between having an eye for good design and actually being able to design something which looks good. This is where Creative Market comes in and saves the day – It tries to bridge that gap, giving people access to high-quality design goods, and making them happy. (You should look at some of the tweets people post 😀 )
That, coupled with the fact that it was a unique opportunity to make a difference at a young, rapidly growing company wasn't something I could pass on – and I didn't!
Before I started, I'd assumed it would just involve implementing already existing ideas and make small changes here and there, but it was nothing like that. I actually got to brainstorm with the rest of the team regarding new features, and make decisions that shaped the way features ultimately turned out. In a nutshell, my level of involvement with the user-facing product far exceeded what I thought it would.
What were some of the things you worked on over the summer? Any favorite projects?


I worked really closely with Maryam Taheri and Zack Onisko on all sorts of things. I started by helping Zack with some data work, pulling data from programs like Mixpanel and Google Analytics to chart the effectiveness of some of our outreach and growth programs. Then I started doing some content marketing, such as finding blogs to guest post to. I also worked to find potential sellers for the site and was able to reach out to them. My favorite projects though were the random brainstorming sessions that happened often in the office. I enjoyed being a part of the process and trying to figure out the best way to run different programs and reach out to different people.
---

[[REDACTED]] Just kidding! Since I was the only Engineering Intern at CM this summer, I got to work on a lot of stuff that got pushed live. If you noticed some of the smaller details such as the 'Like' button on the large product thumbnails, to some of the bigger additions like the 'Popular Posts' module in the sidebar, there's a fair chance I had something to do with them.
As far as favorite projects go, I don't really have a preference. It was my first time working with such a big and organized codebase, so working on pretty much everything was a blast! I do have a soft spot for one of the changes I made in my last few days on the job, though – I wrote some code that randomizes the 'share text' when you tweet about products from CM. Although it didn't make too big a difference to the product in itself, it did liven up the Twitter search results for '@creativemarket'.
How did you like your time in San Francisco? What were some of your favorite activities in the city?


San Francisco was amazing! Fortunately I was able to live with a really good friend of mine, Patrick Brown, and his family while here. Since he is from San Francisco I got to see all sorts of things with a local guide. I was able to surf, eat great foods, and see all sorts of things! I was also fortunate enough to travel to LA and San Diego while in California. So this summer was absolutely wonderful in allowing me to explore the state widely and this great city in depth. And the people here were great! I think Mark Twain said it well when he said, "I have always been rather better treated in San Francisco than I actually deserved."
---

San Francisco is awesome. I lived in the Mission District, which was a short (but exhausting) walk to and from the Creative Market office on Potrero Hill (which, in my opinion should be renamed to 'Potrero Mountain', but that's an argument for another time…)
My secret lair was just a block away from the 16th St. BART station, so most parts of the city were readily accessible, and just a short BART ride away. This was awesome, because it gave my camera and I the freedom to explore the city at short notice.
If you're in San Francisco, you probably haven't made the most of your visit if you haven't –
a) Biked across the Golden Gate Bridge. Seriously, do it. It'll probably turn your legs to jelly and make walking feel like a chore for the next couple of days, but it's completely worth it.
b) Walked through the Mission District looking for quaint, hole-in-the-wall eateries that serve amazing food. Pro Tip: 'Taquerias El Farolito' and 'The Sandwich Place' are awesome.
Oh, and if you're walking down Valencia, say hi to the hipsters for me! (Hint: Look for people wearing beanies in the summer.)
c) Hiked the 'Lands End' trail just in time to see the sunrise with the Golden Gate bridge in the backdrop.
What kind of things did you learn and what were some of the main takeaways from your time at Creative Market?


I learned things about analyzing data as well as content marketing and outreach. However, I also learned a lot about team interaction and the importance of a well selected, invested team. I could really tell how well the team got along here. Because of that, everyone was able to work together better. Also, everyone that works here cares. They want to give the best possible product to the people, so every person works hard.
---

I learnt a lot of stuff this past summer, all thanks to the Creative Market team's support and guidance. Especially Brian and Chris, since they were the ones who bore the brunt of the million+ questions I asked every day. In particular, the couple of things I learnt the most about were Site Infrastructure, and Front-end best practices.
As far as non-technical stuff goes, a few things stood out – the most important of which was this:
Give power to the User. Users drive your product – There's only so much you can do with your company if you're not engaging your users with your product, and/or it's community.
How do you think your experience at Creative Market will apply to what you do next with your education and career?


Creative Market gave me an introduction into the startup community and lifestyle. I have a couple of years of schooling left, but it is never too early to start brainstorming ideas and putting a team together. So I don't know for sure where my future will take me, but be on the lookout for it, because I will be around.
---

I learned a lot. There were times (pretty much every day) when I'd say to myself – "Dang, you can do that? Interesting."
That stuff will definitely stay with me, and hopefully make a difference as I try to become a better engineer.
My summer at Creative Market gave me a lot of exposure as well. For example, I got to go to Dropbox's DBX conference & the HOW Design Conference, and met some really smart people. I think this whole experience will definitely contribute towards my development both as a people-person, and a developer.
Any advice for future interns out there?


Get into it! People will give you things to do, but don't let that limit what you actually do. The more that you get involved, the more rewarding your experience will be. The people that you are working for (or with) can tell when you are working and when you aren't. Get where you're going on time and really give something to the company. Never say no to a project and try to invest yourself in what you are doing. If you're not sure what to be doing either find something to do, or ask someone. The more you do, the more you get out of what you are doing.
---

Don't be afraid to ask questions. I know, it may sometimes make you feel very stupid, and may also bug the engineer who's supposed to answer them, but you'll learn a lot more in the process. Trust me – been there, done that.
Pro Tip (if you're an intern at Creative Market): If you're stuck on a problem, and it refuses to cooperate, chew on some chocolate-covered raisins and play with some puppies (you're bound to find some around on any given day) while you mull over the issue. It helps.
Bonus! What's your favorite shop on Creative Market?


Honestly, I am not much of a designer. Well, if we are going to be honest I am not a designer at all. I really enjoy the fonts by Hold Fast Foundry. Maybe it's because their fonts are a couple of the first products I really noticed, but they stick out in my mind when I think about shops.
---

I don't really have a favorite shop, because everyone's producing really high-quality, beautiful stuff. I do, however, have a soft spot for Lil Squid and Ultralinx. So purdy!
+++++
Huge thanks to both Tucker and Achal for all of their hard work over the summer! From the Creative Market team, we wish them the best of luck on their future endeavors.
Getting started with hand lettering?
Free lettering worksheets
Download these worksheets and start practicing with simple instructions and tracing exercises.
Download now!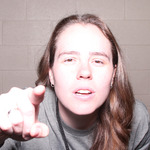 Lesley Yarbrough
Tinkerer. Maker of quirky fonts with a sprouty disposition.
View More Posts