Creative Relief: Hurricane Sandy Support
Having spent time in multiple disaster areas around the world, I know that during the storm is not the only time people suffer. What's left behind and the problems that arise in the hours, days and weeks after can be heartbreaking.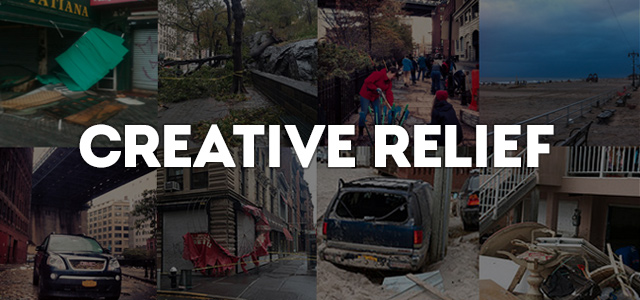 This is an email I just sent to our company:
It's important to me in the early days of building our company culture to make sure that what we establish is not only great for us as individuals, but great for the world too. We are a marketplace hoping to empower millions of people around the world to earn a living doing what they love, and to make the creative process more affordable to millions of more people. After a disaster creativity takes on an entirely new meaning. It's the people who run an extension cord out of their house to provide power to those who need to charge cell phones for emergency communication. It's people finding a way to deliver needed supplies to people blocked from transportation.
I've seen it with my own eyes and am constantly amazed at the ingenuity and creativity people bring to solving problems in the chaos after a disaster. We as a company want to make sure that the people out there helping others recover from the disaster that Sandy has left behind have the resources to keep doing the good work that they are doing.
Before cofounding our company I helped cofound and run, All Hands Volunteers (www.Hands.org), an international disaster relief organization and I still am on the board of the non-profit. All Hands has deployed one of our team to the Staten Island area of New York to begin making connections and to assess how best to help the people in this heavily affected area.
I would be very proud of our company and appreciative if we can all pitch in some level of support for All Hands to do the work that they do. In a way it's my other startup that is always struggling to raise money to survive, but instead of chasing VCs, we're asking people like you to make investments. I'd like to get 100% company support in raising money for All Hands, your contributions can be as small as you can manage, but hopefully meaningful. And the company will match 1/1 any donations our team puts together.
To make a donation to All Hands and to Sandy recovery efforts, please go to:
https://www.wepay.com/donations/sandy-relief-all-hands-volunteers
This is a great opportunity for us to come together as a company, as a community, and as a people to help others in a great time of need.
Aloha,
+B
As members, you too are a part of this community and help us shape the culture that we're establishing here. Please help us in shaping a culture that rewards creativity and directly helps make the world a better place.
Please support All Hands Volunteers Sandy Relief efforts by donating here:
https://www.wepay.com/donations/sandy-relief-all-hands-volunteers
Big or small, every donation is important and helps real work get done. Thank you!
Note To Our Sellers:
I am hugely appreciative that you've chosen to partner with us and be a part of our marketplace. Some of your will be getting some pretty great checks from us in the next couple weeks. I know you worked hard to create the design assets that generated that income, but I'd be humbled and honored if you would consider donating some of your earnings for an important cause. And anything you donate will be matched by our company 1/1. Thank you for continuing to help us make this an amazing community for creatives. (I'll be sending every seller a direct email about this with information on how to mark some of your earnings for donation.)
~~~~~~~~
All Hands Volunteers is a US-based, 501(c)3 non-profit organization, that provides hands-on assistance to communities around the world, with maximum impact and minimum bureaucracy.
All Hands Volunteers has a 4 Star Charity Navigator rating and is a Guide Star Trusted Partner. You can learn more about our financial reporting & ratings here: http://hands.org/about/organization-information/
Getting started with hand lettering?
Free lettering worksheets
Download these worksheets and start practicing with simple instructions and tracing exercises.
Download now!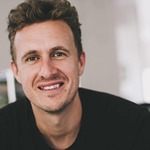 Darius Monsef
Friends call me Bub(s)(ba). CreativeMarket.com CEO #1 Cofounder of Hands.org & Nalukai.org Husband of Kaili & Father of Waialea, Spencer & Sachi.
View More Posts