Design Trend Report: Fall 2021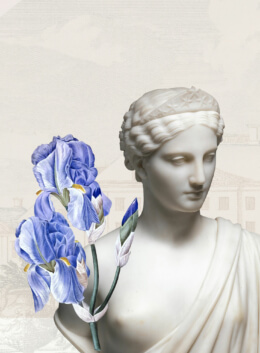 Trends give us a hint of the underlying patterns inspiring creative professionals around the globe. As we've mentioned here before, design trends are meant to serve as starting points to kickstart your own creative process. A set of insights to spark a design that is still uniquely yours.
Inspire your perspective as we go over some of this Fall's most popular design themes. A detailed overview of Cosmic Iris, our Color of the Season, is also available here. If you'd like to see these trends in action, check out our handpicked collections with fonts, graphics, photos, templates, and more assets featuring each theme.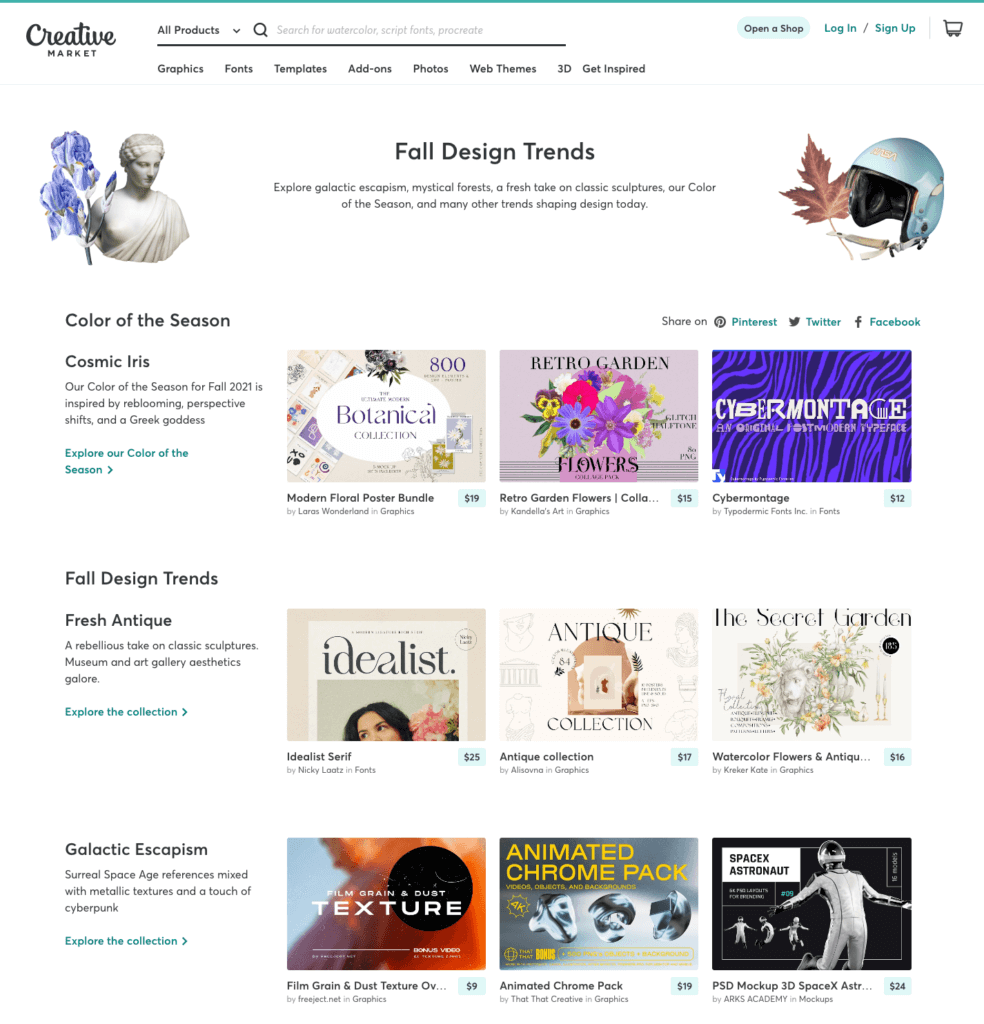 Fresh Antique
The spirit of the Renaissance is alive and well in these bold graphic sets. Ancient Greek and Roman sculptures come to life surrounded by whimsical gradients and botanical motifs.
Cinemagic Forest
As forest nightlife awakens, so does fantasy. This trend is all about nature's mysteries and that eerie, fairy tale ambiance. Picture moonlit tree branches, forest spirits, and owls howling at a distance.
Moody Apothecary
Something magical is cooking. This theme features botanical concoctions prepared in cozy, bohemian spaces. An ideal mood for wellness and beauty brands leaning on natural ingredients.
Roaring 2020s
Just like the 1920s marked the end of the 1918 influenza pandemic, the 2020s will see a radical revival of social life. As glamour and social events make a comeback, this aesthetic captures the much-missed joys of hosting, celebrating, and getting dressed up for an ocassion.
Abstract Florals
No need or desire for perfection: these simple, organic shapes represent nature without attempting realism. Details and shadows recede in favor of striking color palettes. Floral minimalism at its best.
Peak 2000s
At a time when screens and platforms invade our waking hours, here's a trend that celebrates the Internet's early days. Simpler times with unassuming interfaces that offered fewer best practices and more self-expression.
Galactic Escapism
All things 2021 considered, space sounds like a great place to visit. As commercial space flights become a reality, many artists on Earth indulge in Galactic Escapism as a theme. Planet graphics, Sci-fi fonts, and celestial textures come together in dreamy compositions.
Cosmic Iris, our Color of the Season for fall 2021, is a perfect example of a space-inspired tone that's making its way into design projects of all kinds.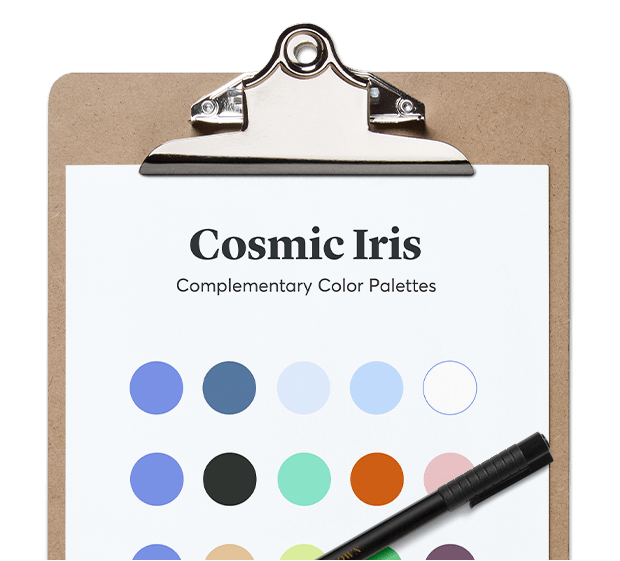 Try our Color of the Season
Download color palettes using Cosmic Iris
Download our set of color palettes in SVG and start using them in your favorite design app.
Download the palettes
What are you seeing more of?
Have any other trends caught your eye this season? Any other products you think would be a great fit for these collections? We'd love to hear! Share your findings in the comments section below.
Getting started with hand lettering?
Free lettering worksheets
Download these worksheets and start practicing with simple instructions and tracing exercises.
Download now!
Laura Busche
Brand strategist. Creating design tools to empower creative entrepreneurs. Author of the Lean Branding book. MA in Design Management from the Savannah College of Art and Design (SCAD).
View More Posts