Design Your Perfect Wedding Invitations : Chalkboard
Chalkboard wedding invitations are incredibly trendy right now, and I love the style and ambiance that this style provides. It brings me back to the days when I was in grade school, and there's something truly delicate and simplistic about crafting chalkboard style wedding invitations.
We scoured the web for some of the most inspirational chalkboard wedding invitations, and found these for you:
Chalkboard Wedding Invitations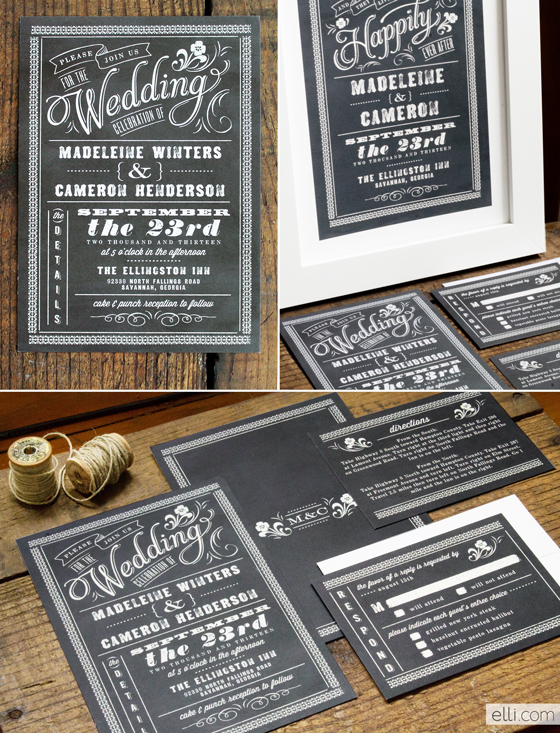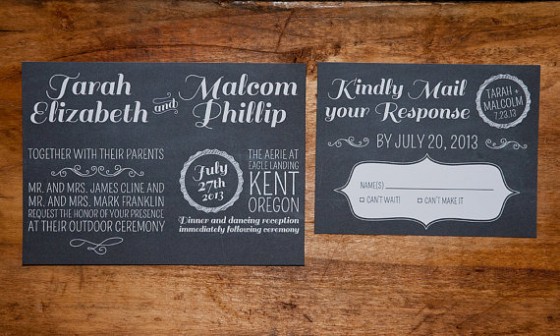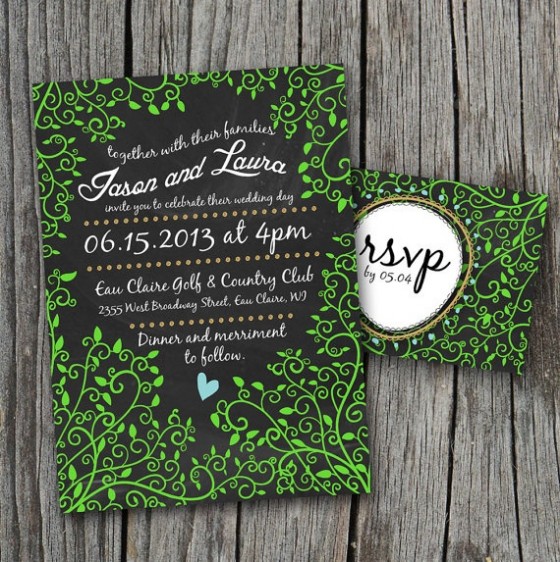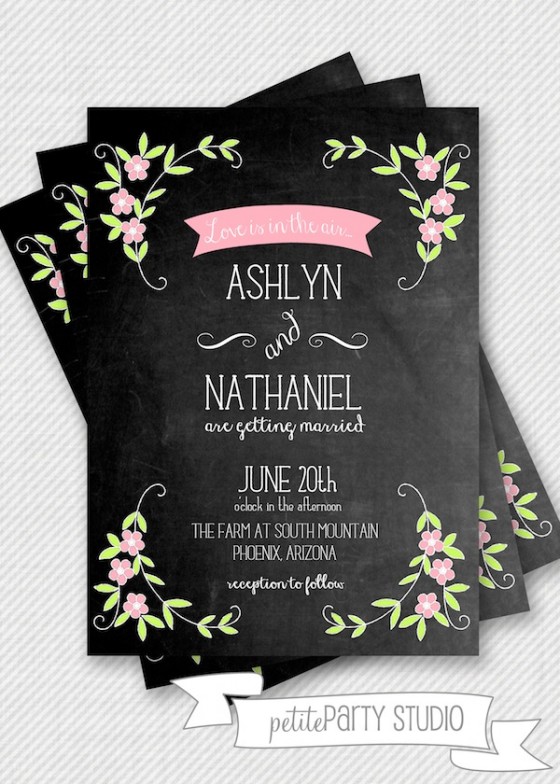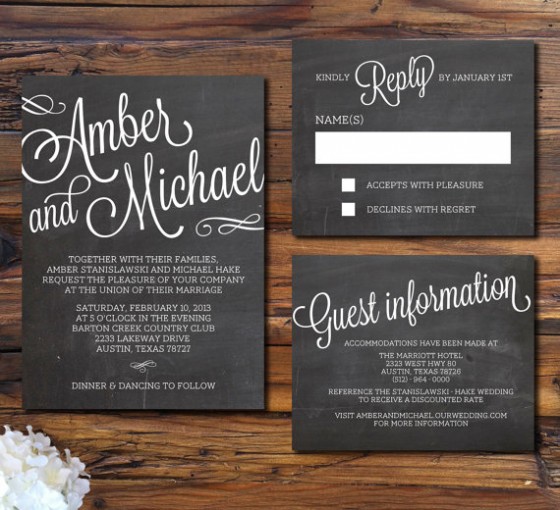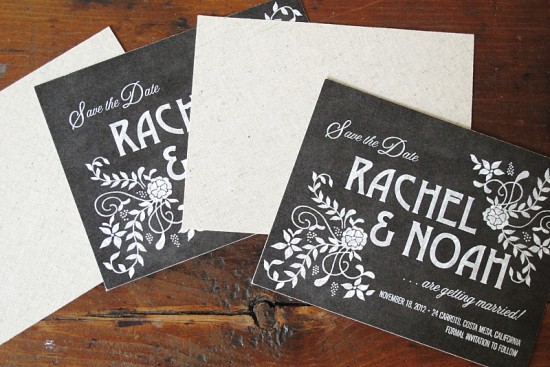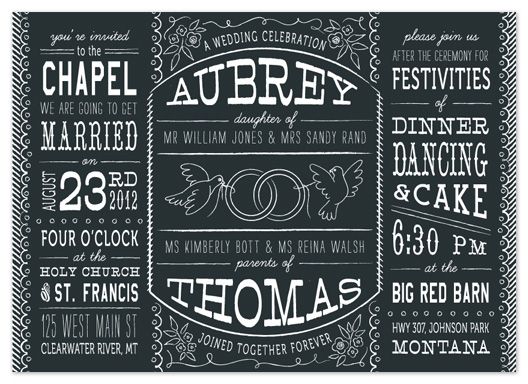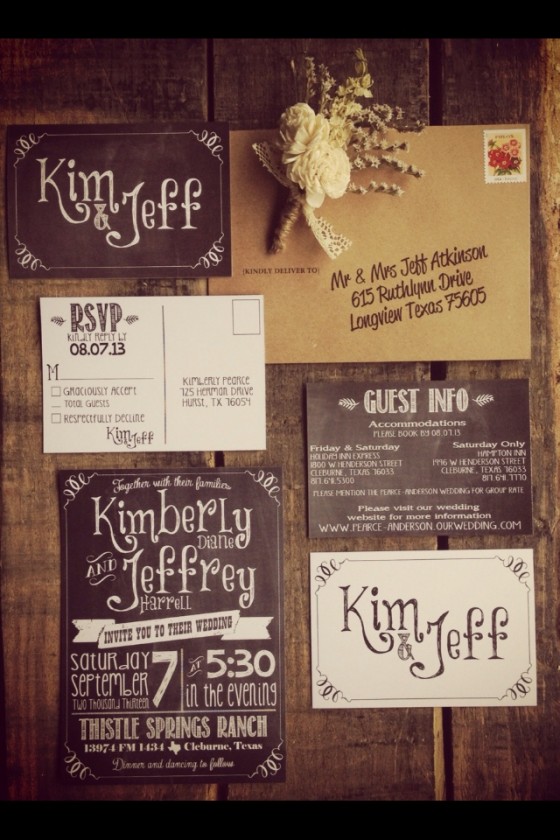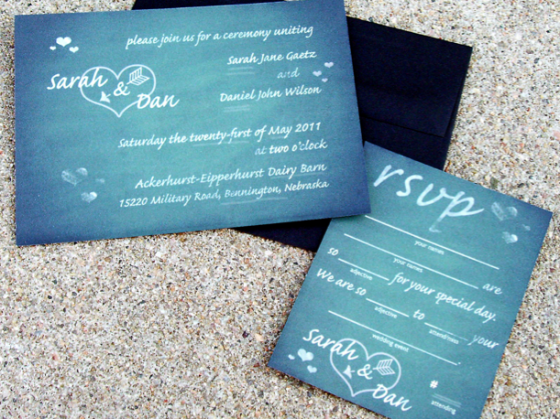 I know this isn't exactly a wedding invitation, but I absolutely fell in love with this romantic idea to fully incorporate the chalkboard theme into your wedding.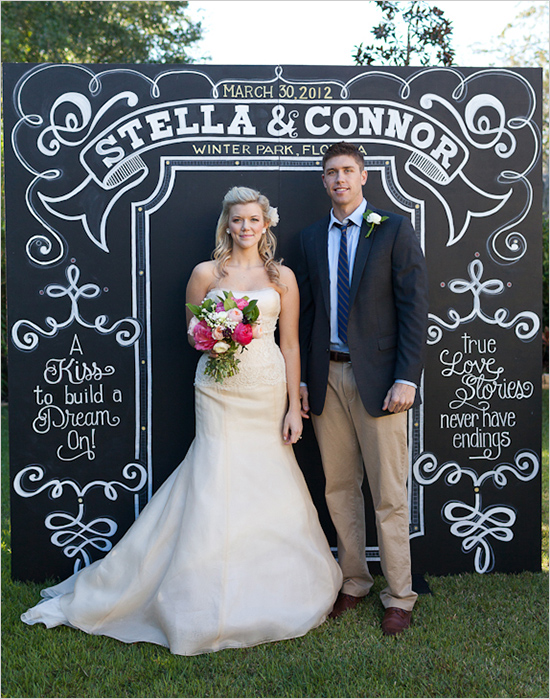 DIY Chalkboard Wedding Invitations
If you're looking to great delicate and romantic chalkboard wedding invitations, check out these graphics, fonts, and backgrounds to create chalkboard style wedding invitations of your very own!
Melany Lane Complete family by Yellow Design Studio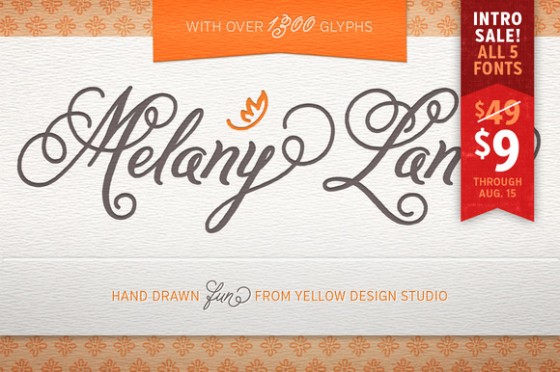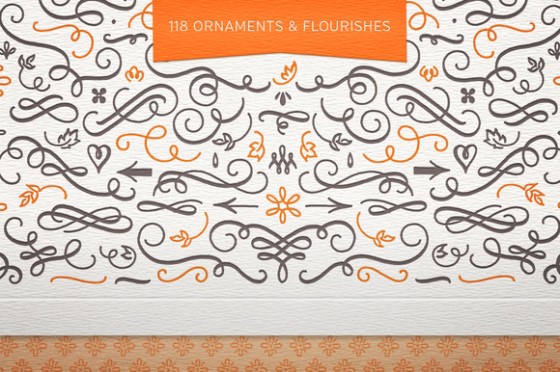 I love the Melany Lane typeface by Yellow Design Studio because of its fun and flourishy attitude. It's perfect for wedding invitations in general, but is a really great addition to your chalkboard wedding invites. Not to mention it has over 100 ornaments and flourishes to add personality to your design!
Chalkboard Wedding Clipart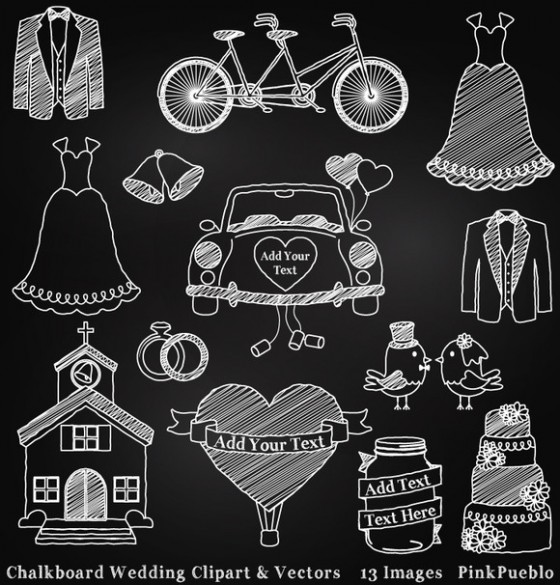 I'm absolutely in love with this Chalkboard Wedding Clipart & Vectors set from PinkPueblo. You can use them to create invitations that take you back to the days you used to draw on the chalkboard in class.
Chalkboard Backgrounds and Textures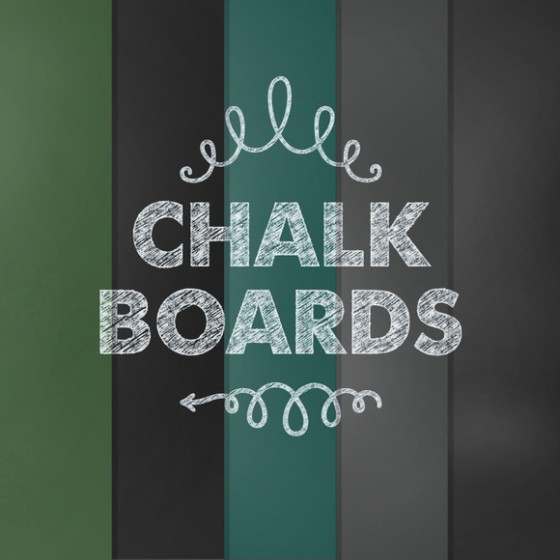 These chalkboard backgrounds from Sonya De Hart are perfect for creating unique wedding invitations, save the dates, and thank you cards. Customize your invites using whichever chalkboard color best suits your personality.
Sprout Serif by Sprouticus
Sprout Serif from our very own Lesley,  is a super sweet and simple font that is perfect for writing down all the details for your special day on your chalkboard wedding invites.
Chalkboard Vintage Ribbons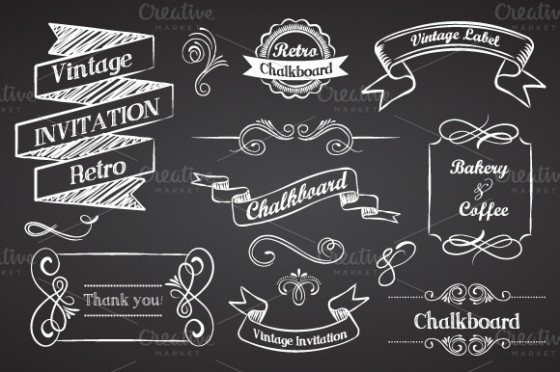 You can add these romantic vintage ribbons from Marish to any part of your wedding invitations or other paper goods to add a little unique flare.
Southern Belle Font from AngieMakes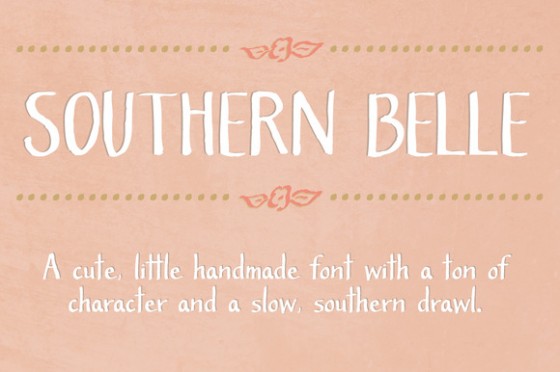 Southern Belle from AngieMakes is definitely a fun and cute handmade font that will really make your chalkboard invites standout from all the rest.
Vintage Lace Photoshop Brushes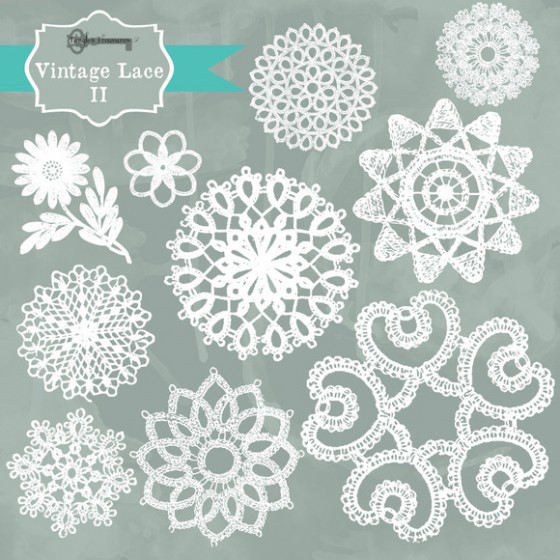 I think adding delicate flourishes of lace to your chalkboard wedding invitations can really make them stand out in a romantic way. These Vintage Lace Photoshop Brushes by Tangle's Treasures are perfect for adding that little extra element of romance to your invites.
Sketch Typeface
Sketch-it is a fun and bold typeface from Media Loot that I absolutely love using. It's ideal for chalkboard wedding invitations, save the dates, and thank you notes. It will make your invites have that little extra hand-crafted element.
Illustrated Laurels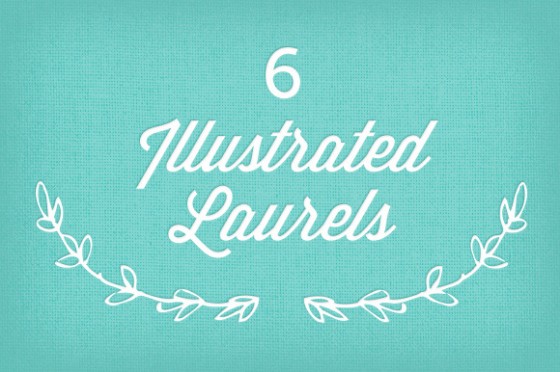 These simple Illustrated Laurels from Morgana Lamson are the perfect delicate addition to any chalkboard wedding invitation.
Floral Silhouettes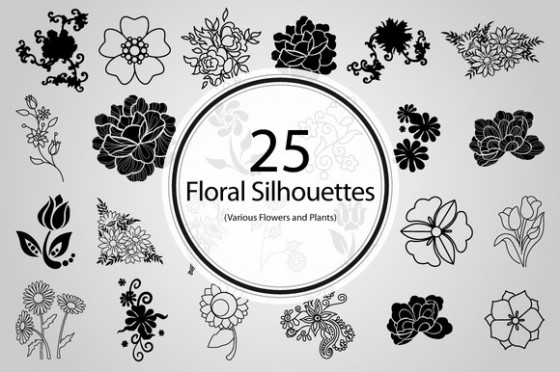 These Floral Silhouettes by BioWorkZ are perfect for adding little accents to your chalkboard wedding invites, save the dates, or thank you notes.
Chalk Font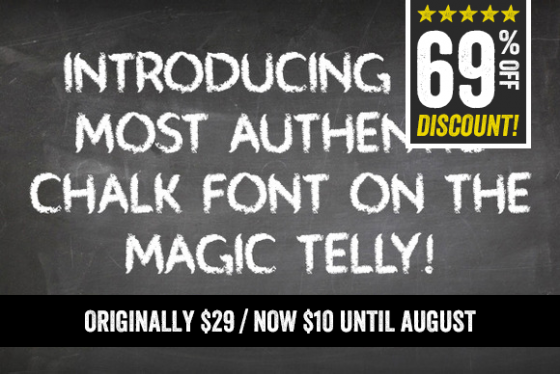 If you really want to give your invitations the chalkboard look, you need the perfect chalkboard font, and Mr Chalk from Hype for Type is that font. It will make your invites look like they were actually written on a chalkboard, without the messy dust getting all over you.
Looking for Chalkboard Wedding Inspiration?
Do you still feel like you need a little more inspiration that goes beyond just what your invitations will look like with a chalkboard style wedding? Check out these blog articles and resources for planning every aspect of the perfect chalkboard style wedding:
Getting started with hand lettering?
Free lettering worksheets
Download these worksheets and start practicing with simple instructions and tracing exercises.
Download now!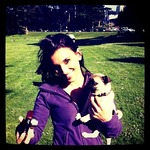 Maryam Taheri
I'm a recent graduate of the University of San Francisco with a degree in Biology and a passion for the creative arts. I love building websites, trying new things, and I have a passion for social media.
View More Posts