Designers Reveal the Career Moment They're Most Grateful For
To cultivate the spirit of gratitude, we encouraged designers to take a step back, reflect, and tell us: What is the moment in your design career that you're most grateful for? Here are their thoughtful answers.
During the busy holiday time, it's easy to get caught up in the rush. To cultivate the spirit of gratitude, we encouraged designers to take a step back, reflect, and tell us: What is the moment in your design career that you're most grateful for? We're sharing their responses below.
Meaningful Jobs & Experiences
Some designers expressed gratitude for the experience of joining a certain company or working with a team they admired.
[When I] was able to work with Pixar Studios, NASA and Disney to take Buzz Lightyear to the International Space Station and do educational interactive games for children. – Michele Hagood
Grateful for one of my first jobs (late '90s)…having a chance to work as a print designer for Milken Family Foundation, the nation's preeminent teacher recognition program. mff.org – Ana Stork
[When] I was chosen to be a designer at ScrapGirls! I'm so thankful to be part of this amazing group. – Marlene Peacock
While taking on a new client or job can be enlightening, designer Penny Maurer felt grateful for the perspective she gained after being fired.
When I was fired from my first job. It really gave me perspective on my weaknesses and where I needed to learn and grow. From that, I've gone on to have a successful 25+ year career as a designer and teacher. – Penny Maurer
Building Your Toolkit
When did you discover your love for design? Chances are there was a specific object or moment that triggered that initial interest, and many designers recalled those instants as something to feel grateful for.
I am very grateful to my parents who gave me my first paints as a New Year's Gift. – Illustrator Tonia Tkach (@tonia_tkach)
When I started learning Illustrator. I always thought I was doing great things by using Photoshop alone. And then the lightbulb came on. ???? – Designer David Hess
Discovering this platform (Creative Market) at the 0-100 SMM class with @contentlycurated – @irawo_o
Gaining Early Recognition
Creating can be a lonely experience. You invest so much energy, thought, and passion into a piece that once it's out in the world you can't wait to hear others' reactions. Many designers reflect back on those early moments of recognition as a reason to give thanks.
When someone knew my designs before they met me in person. – Designer and photographer Keira Wight (@krphotography.la)
When my image was selected for the Adobe Dimension splash screen last year. That was one of the happiest days of my life for sure! And the second when I launched it for the first time and my work was there on the loading screen. ???????????? – Designer Anna Natter (@cinniature)
Winning a MarCom award ???? – Feuna Shahbazian (@feunashahbazian)
Seeing Your Designs at Work
Nothing compares to seeing your designs in use in the real world. Billboards, prints, collateral, ads, you name it. The piece you worked so hard on is finally a tangible object that others get to interact with and enjoy.
When I saw my work on a huge hoarding! ???? – Rashi Bagga (@rashi_bagga)
My favorite moment for me was designing a billboard for the first time then hearing the corresponding radio ads I wrote & chose voice talent for…it was surreal to see the billboard and hear my radio ad…what a great day! ???????? – Stephanie from @theroyalbeehivedotcom
When I saw my first personal project all printed and ready for the store. – Creative Lemon Design studio (@creativelemon.design)
Earning Others' Trust
Over time, your design skills improve with the rounds of feedback and learning that nourish your creative process. Some designers expressed their gratitude for the moments when someone else celebrated or trusted their ability, propelling their talent forward.
I'm most grateful for the moment I unveil a project to my coworkers and they gasp with joy. They see that I push myself to create something better than I've ever done before. Even if what I create is a flop, they always help me find a new perspective to tackle the issue. I try to thank them by knocking their socks off. Their honesty, support, and tolerance for my moods are the reasons I'm in a season of growth. – Stefani from @canofcanaries
Someone believing in me and gave me a chance. I was able to grow and become what I am today! – Mark Cabangon
Earning clients' trust after a few successful projects. – Karen Kleine
Making a Living Through Design
Ever dreamt with loving your work to the point where it feels like play? Many designers are fortunate enough to get to do that every day. Sure, they work hard to build their platform and grow their shop, but there's an underlying passion for the craft that makes it all not just bearable, but an inspiring way to live.
Design gives me the ability to work from anywhere in the world ???? I love the response of people to my work. That's why I'm so excited about the first reviews. – Illustrator Katty Mur (@kattymur). Check out Katty's Creative Market shop here.
Since my passive income from Creative Market, I've got enough to pay my monthly bills. Now I can stay with my dog at home and work from my studio 🙂 – Ana from ana & yvy (@ana.yvy)
When I got my shop open on Creative Market, I can't forget that moment. – Designer Gaurav Arya (@gaurav.designinspire).
Check out the Creative Market shop he's referring to here.
Being able to make a living from selling my designs on Creative Market ☺️ – Lara Mai, the designer behind Lara's Wonderland (@laras.wonderlands).
You can also make a living doing what you love. Apply to open a Creative Market shop here.
What Do You Feel Grateful For?
Milestones, launches, special memories, aha moments…what's the moment in your design career that you're most grateful for? Share your thoughts in the comments section below!
---
Products Seen In This Post: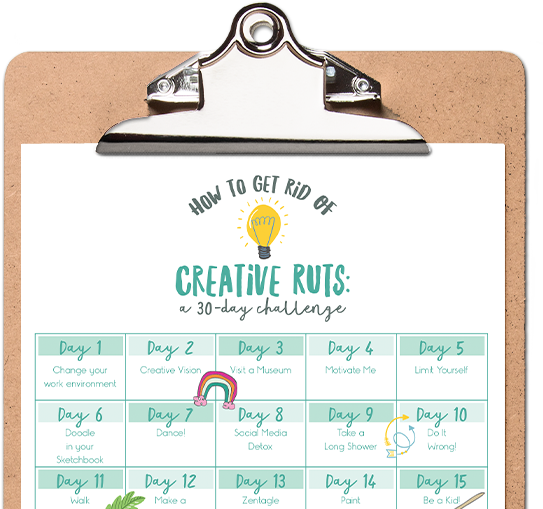 Free 30-Day Creative Challenge Calendar
Get Rid of Creative Ruts Once and for All
We have created a calendar with 30 creative activities to help you beat those dreaded blocks.
Download your calendar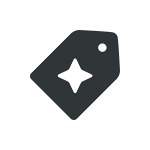 Creative Market