Earth Day Wallpaper Design Challenge
Ah, Spring is in the air. Snow is melting, flowers are blooming, and cities are coming to life as people venture back into the outdoors to enjoy the beauty springing up around them. What better time than now to take a moment and celebrate this wonderful planet of ours.
Creatives, here is your mission should you choose to accept it:
Challenge
Design a 1920×1200 desktop wallpaper that celebrates the Earth and features at least one asset from Creative Market. It can be as small as a texture or as big as a font and it can even be something you sell in your own shop.
How to Enter
Comment on this post with a link to your design and a link to the Creative Market good(s) you used to help create it. You can submit as many entries as you like and entries will be accepted until midnight EST on Sunday, April 21st.
Winners & Prizes
After all the entries are in, our staff will select our top three favorite designs. Each of the talented winners will receive $50 in marketplace credit, one of our swanky Creative Market t-shirts, and a tree planted in their name.
(Photo credit: alexindigo)
If that sounds like fun, here are a few goods from the marketplace that can help get you started.
Happy creating! We can't wait to see the great wallpapers you guys come up with.
(Header image created using: Infographics elements)
Getting started with hand lettering?
Free lettering worksheets
Download these worksheets and start practicing with simple instructions and tracing exercises.
Download now!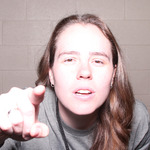 Lesley Yarbrough
Tinkerer. Maker of quirky fonts with a sprouty disposition.
View More Posts