All WordPress Themes Now 100% GPL
Licensing is a tricky subject. When we first launched Creative Market, our goal was to create a single license that both protected the work of our shop owners, and also gave appropriate freedoms to our customers. By having just a single license, we wanted to make it significantly easier for everyone to understand what they are buying and selling, without needing to dig into legalese or consult a lawyer.
That goal led us to create our SimpleLicense, and so far feedback from the community has been overwhelming positive with how simple, concise, and easy to understand it has made the typically confusing licensing process.
But we also recognize that not all products on Creative Market are alike, especially when it comes to WordPress themes. That's why starting today, all WordPress themes sold on Creative Market will come with a 100% GPL license.
WordPress itself was built on (and would not have been possible without) the GPL license, which works to ensure rights and freedoms that the entire community can benefit from, and we're proud to offer these same freedoms to our WordPress customers.
We had also heard from some great WordPress theme developers that they had to temporarily take down their shops and remove their products from Creative Market specifically because we didn't support 100% GPL theme licensing. Today, we're excited to welcome UpThemes, Themify and others back to Creative Market.
Overall, this change is a win for both our shop owners and our customers, and with your help we'll keep working hard to make Creative Market the best place to buy and sell WordPress themes.
Getting started with hand lettering?
Free lettering worksheets
Download these worksheets and start practicing with simple instructions and tracing exercises.
Download now!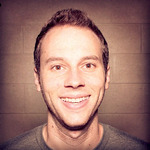 Aaron Epstein
Creative Market cofounder. Jack of all trades, master of none. Designer/developer hybrid in a previous life. Powered by Cheerios and avocados.
View More Posts