As more and more talented designers are setting up shop, we've noticed that one question in particular is starting to come up more often. What should I sell?
While having complete freedom with your shop may seem daunting at first, there are a couple approaches you can take to narrow down your focus and come up with products people will want to buy. And the good news is, you may have already done most of the work.
Unused Client Resources
If you're a freelancer, we'd be willing to bet you've got at least some unused client resources laying around. You might have a few old logo comps, a solid app UI that didn't get used, or even a newsletter template — whatever the resource, you can polish it, package it, and put it up for sale.
Hint: UI kits, packs, bundles and other groupings tend to perform better than individual UI elements.
Time Saving Tools
Have you created a useful brush, action, or plugin to help speed up your workflow? How about layer styles, shapes, or mockups with smart objects? If so, that's great, because many other designers will happily pay for resources that make their lives easier.
Hint: Videos of tools in action will help buyers make their decision.
Scratch Your Own Itch
Browse around the marketplace, are there any resources you wish you had but can't find? You're probably not the only one. If it doesn't already exist, this is an opportunity to fill in that gap.
Hint: No matter how big or small, create a product that offers something unique.
We hope at least one of these approaches will spark some ideas and help get your shop off and running. If you're still feeling stumped, don't hesitate to contact us. We'd love to hear from you and help out any way we can. Cheers and happy designing!
Getting started with hand lettering?
Free lettering worksheets
Download these worksheets and start practicing with simple instructions and tracing exercises.
Download now!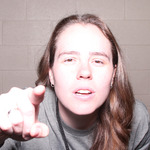 Lesley Yarbrough
Tinkerer. Maker of quirky fonts with a sprouty disposition.
View More Posts