Featured Shop: Dreamstale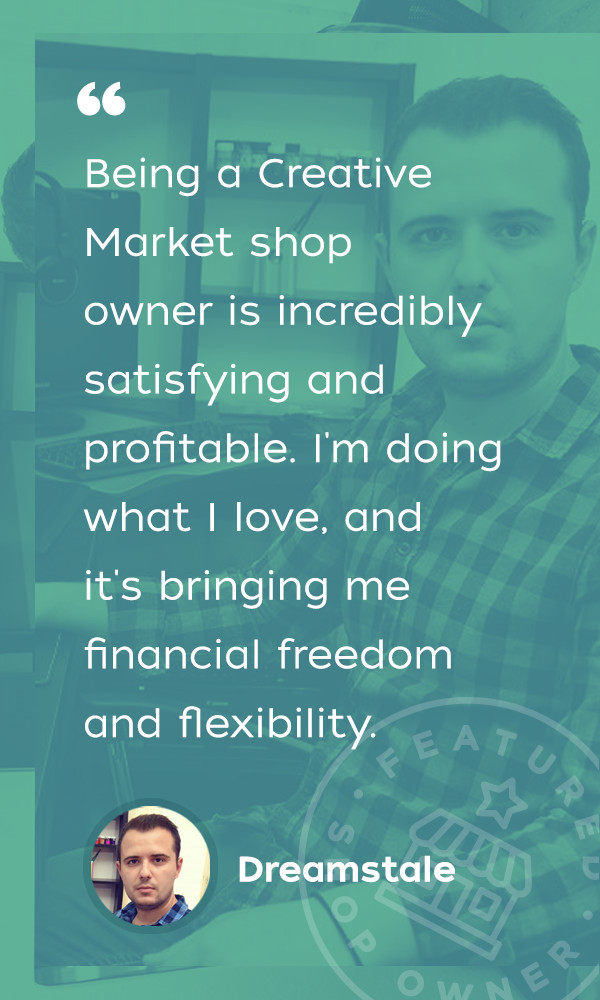 If you've been in our community for a while now, Dreamstale is a name that many you're probably familiar with, especially those who are big fans of icons, vectors, mock-up templates, backgrounds, and stock images. This Creative Market shop was started a little over a year ago by the talented Christo Bino. Today, we're lucky enough to get to chat with Christo in order to learn more about him and Dreamstale.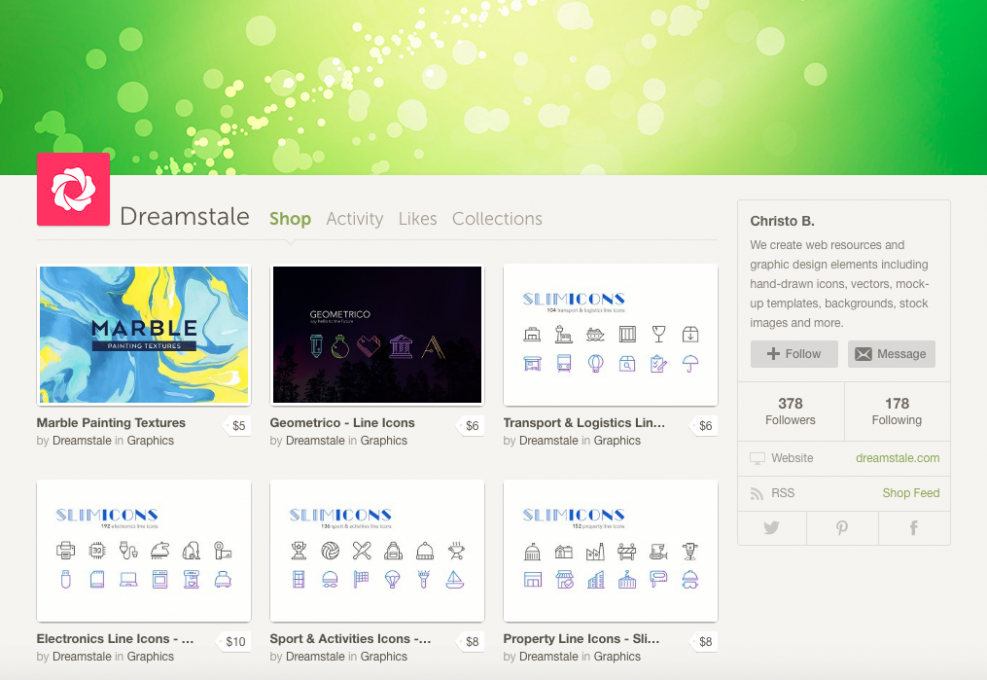 Can you start off by telling us a little bit about yourself and your story?
My name is Christo Bino and I live in Thessaloniki, Greece. I am a Graphic Designer, founder of dreamstale.com, and proud owner of the Creative Market shop Dreamstale (est. March 2015).
How did your creative journey start? Is this a path you always knew was meant for you?
My journey started when I was a child. I always wanted to create something out of nothing. Though, I had more practical expectations and didn't focus on something specific until I bought my first computer. Then, at 15 years old, I started experimenting with Photoshop. However, at 15, it is hard to know your path and I had to try a lot of different jobs before I finally found my route. It was a few years ago when I launched my first website with graphic design elements. Since then, I've had no doubts about my journey in the future.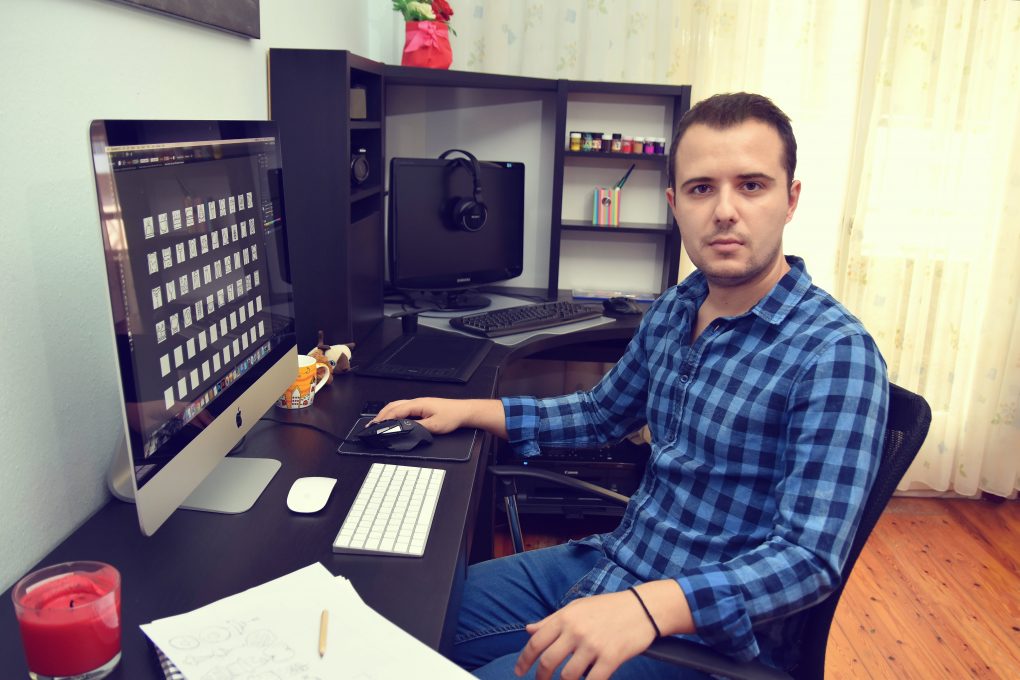 As an artist, were you self-taught or did you have a formal education?
I don't feel like an artist, but I love creativity. No matter what I do, I try to improve my artistic skills. Art is knowing which ideas to keep, and I always try to pick my best ideas. My educational background is related to technology but has nothing to do with design. I'm a self-taught graphic designer inch by in inch, which has allowed me to choose what I want to learn. I never stop learning new things and believe the Internet is the best goldmine of information. All we need is persistence and hard work.
Between hand-drawn icons, vectors, mock-up templates, backgrounds, stock images, is there one that you prefer to focus on?
It depends on what I'm doing at the time. Usually, I try to combine work with leisure. For example, when I'm on vacation, I take that opportunity to capture images. This helps me to never feel stressed; in fact I often forget that what I'm doing is work. It also means I'm always working and I'm always free. One of my favorite quotes is from Alan Watts: "work as play." My priority, however, is on hand-drawn icons because I think that is my strong suit. Icons are important symbols that help humans interact with technology, which gives a special meaning to my work.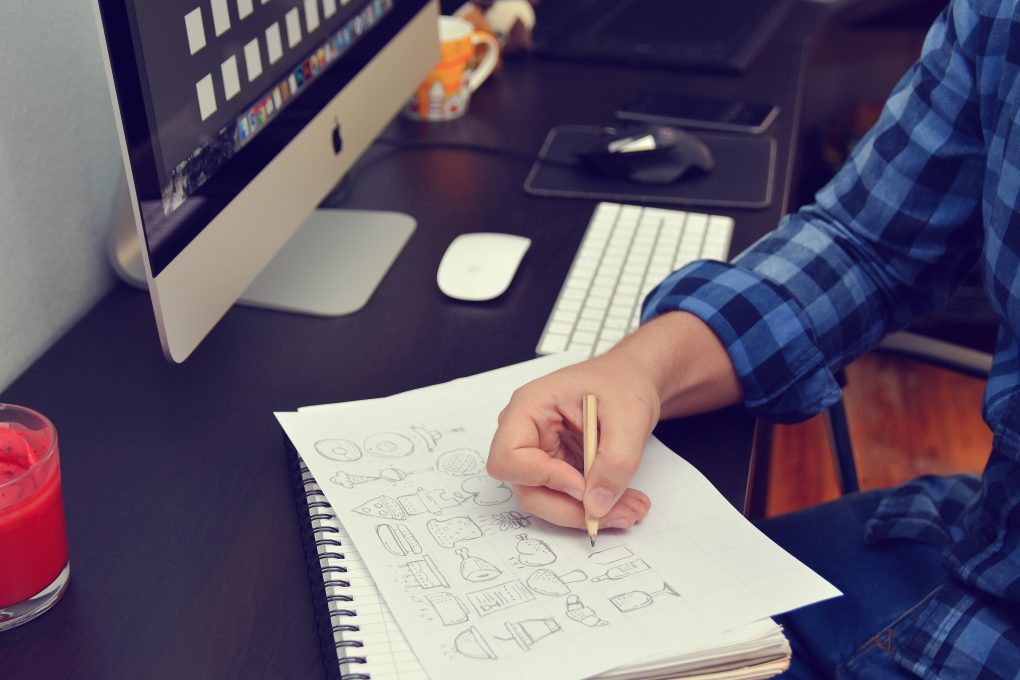 What's the inspiration behind your creativity?
I'd rather be honest than impressive in my answer here. I think inspiration is everywhere. I surf the internet for inspiration from successful artists, but I also keep in mind that demand is the key to creating a successful product. I usually experiment for hours before I create something that I like. Still, I love making beautiful things and that is the motivation for what I do.
What has contributed most to your growth as a designer?
The feedback I receive is the main ingredient for the growth of my designs, and is additionally a strong push for my next work. I also have a habit of consistently updating my old designs to meet my growing expectations. Because I'm never 100% satisfied with my final work, this helps me improve my designs and also contributes to my growth.
What does design mean to you?
For me, design means visual communication. We live in the age of information and design is and important a key for human interaction. On a personal level, design also means prosperity and success. Fortunately for me, this is not just a job but a special event which takes place every day. I love what I do and design fills a large part of my time.
Can you explain the process that you go through when designing something?
Let's take icons as an example. First, I search for inspiration and experiment with different colors. Then I decide what style I want. I create a template with artboards in Adobe Illustrator before I start—I find artboards flexible and very useful for creating icon packs. I create each icon based on a pixel grid and give it a filename. Usually, I create different categories to keep my work organized. Then, I edit the icons I don't like and save each one in various files and formats. The step of saving each icon in different file formats requires patience and time. After that, presentation and uploading are the final steps in the process.
What's your most favorite project so far and why?
My favorite project is Slimicons, which is one of my latest works. I spent endless hours working, and drank endless cups of coffee and tea, to make this product. The plan was to create 2500 icons, but a few customer requests added more work, so I ended up with 3300 icons. Simplicity was in my mind, and I think the final work demonstrates it.
How did you and Creative Market find each other?
Back in January 2015, I used to do simple Google searches for design inspiration. Many times those searches resulted in me visiting Creative Market product pages. I was pleased by the quality and the freshness of work, compared to other markets. Two months later, I decided to join and give it a try. I posted one product to see how it would perform, and the rest is history. Creative Market has made an enormous impact on my online presence. Since opening my shop, I enjoy creating new designs more than ever before.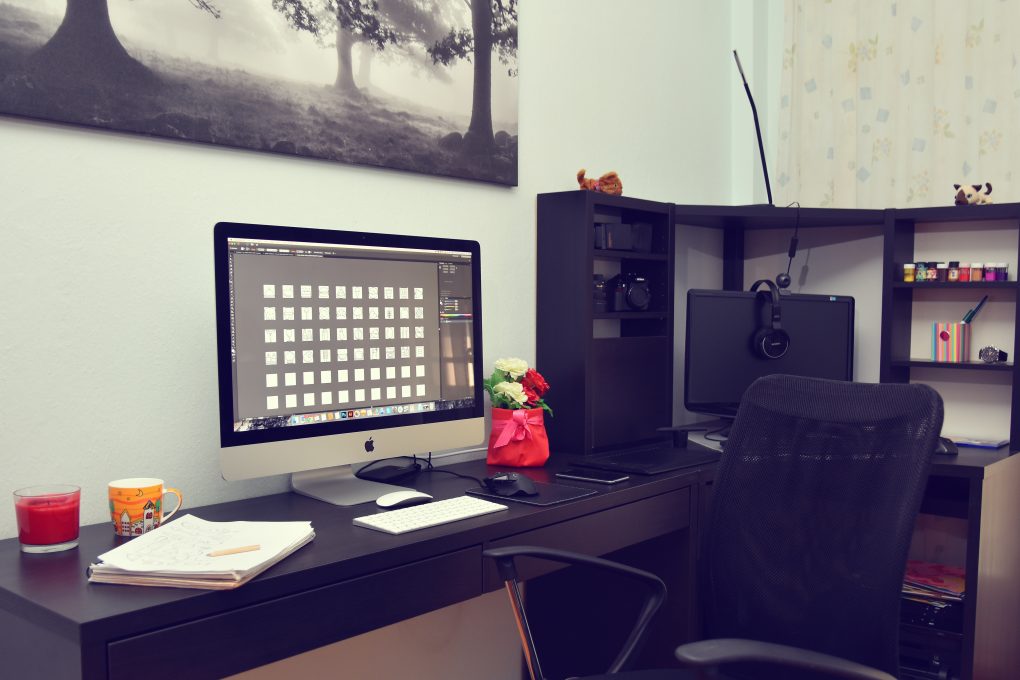 What made you decide to take the leap and open a shop on Creative Market?
I was impressed by the quality of the work posted on Creative Market. The Marketplace is full of useful and fresh content made with love from talented artists. And, it's a great community, not just another market. I'm very grateful that I joined, and I haven't looked back since.
What's your favorite thing about being a part of the Creative Market community? Have you found it beneficial to you?
Being a Creative Market shop owner is incredibly satisfying and profitable. I'm doing what I love, and it's bringing me financial freedom and flexibility. Creative Market is straightforward. Plus, the ease of uploading my work, the people behind the support, and the community itself are excellent.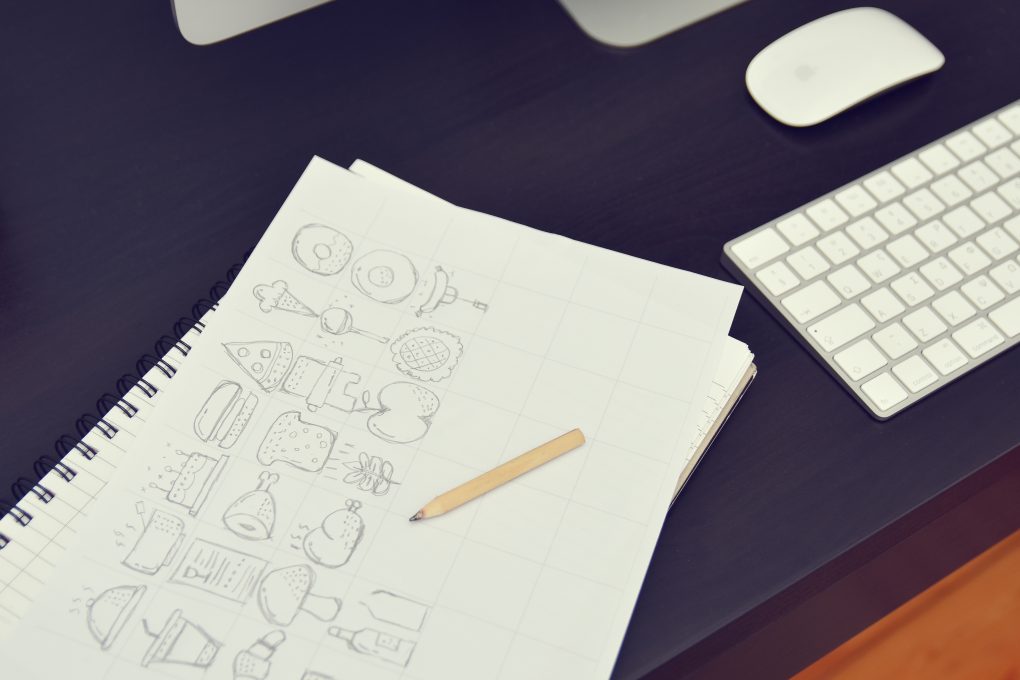 Do you have any exciting projects that are currently in the works?
I have another cool project similar to Slimicons coming. Yes, another icon pack, but different in its own way. I enjoy creating icon packs, and I think this time I have something even more exciting—more complex icons based on a 64px pixel grid with details. I will continue to post new products on my shop. I'm eager to spend more time and focus on Creative Market.
Looking back on your creative journey, is there anything you wish you could have done differently?
There is always something that I could have done better, but when I look back I honestly just wish I would have started my online presence earlier. Back in time, I never believed the Internet would offer me a full-time job. But that was an incorrect assumption that delayed me in finding out what I love. Also, I wish I would have joined Creative Market when it launched back in 2012.
What's one piece of advice you would give to your younger self?
Expect more from yourself than from others. When we are very young, we tend to rely more on others. We must expect great things from ourselves before we can do them.
Keep the conversation going!
This chat doesn't have to end here! Can you relate to Christo's creative journey or process? Did you learn something new? Chat with Christo in the comment section below. Products Seen in This Post:
Getting started with hand lettering?
Free lettering worksheets
Download these worksheets and start practicing with simple instructions and tracing exercises.
Download now!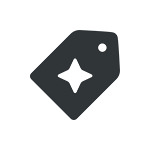 Creative Market