Following Your Creative Instincts with Mr. Vintage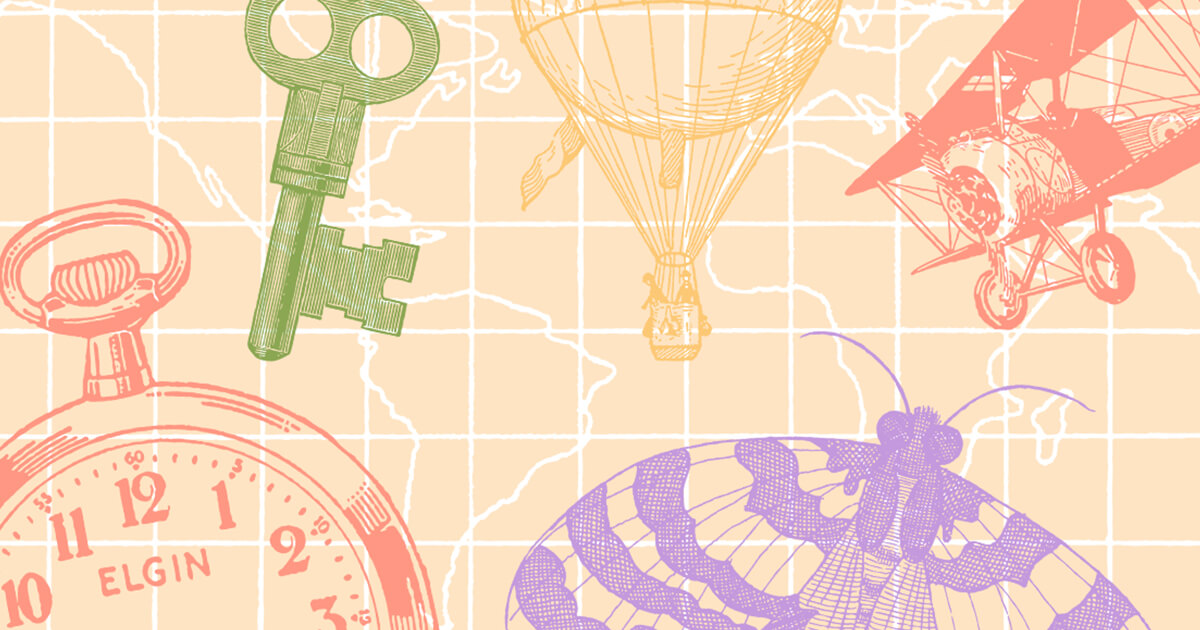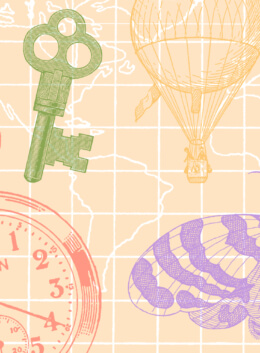 Jaanus Kaasik, also known as Mr. Vintage, has been a freelance graphic designer since the mid-nineties, initially working with local theaters on playbills and advertising. In 2014, he started creating digital assets from public domain imagery and selling on Creative Market. Jaanus lives in Tartu, Estonia, where, in addition to running an online shop, he manages a brick and mortar gallery space that sells art, clothing, and decor made by local artisans.
We recently sat down with Jaanus to learn more about his creative perspective, brand, and career.
What is Mr. Vintage all about?
I try to bring back illustrations that are at least a hundred years old and give them new life — restoring, vectorizing, and making them usable in current software.
Can you put that in a haiku?
Tell us more about what you do outside of Creative Market
Before the pandemic hit, I was also a peer support counselor for parents who have children with special needs. My son, who is 14, has Asperger's. I studied to help other parents, but with the pandemic, I haven't found a way to keep doing it because I really need face-to-face contact. Zoom communications are difficult and I struggle to read their feelings at a distance.
This last year, I also became the editor of a podcast I run with a friend. It's about the culture in my hometown, but also touches on Estonian society at large. I'm the editor and also host long-format interviews; some are up to two hours long. Two years ago, I had the opportunity to direct my own play in a real theater, with professional actors who usually make movies and TV series. I had never done something like that before, so it was very scary but fun!
I'm involved in a ton of different things, and counting. I've been a teacher in high school, a cinema manager, a freelance designer.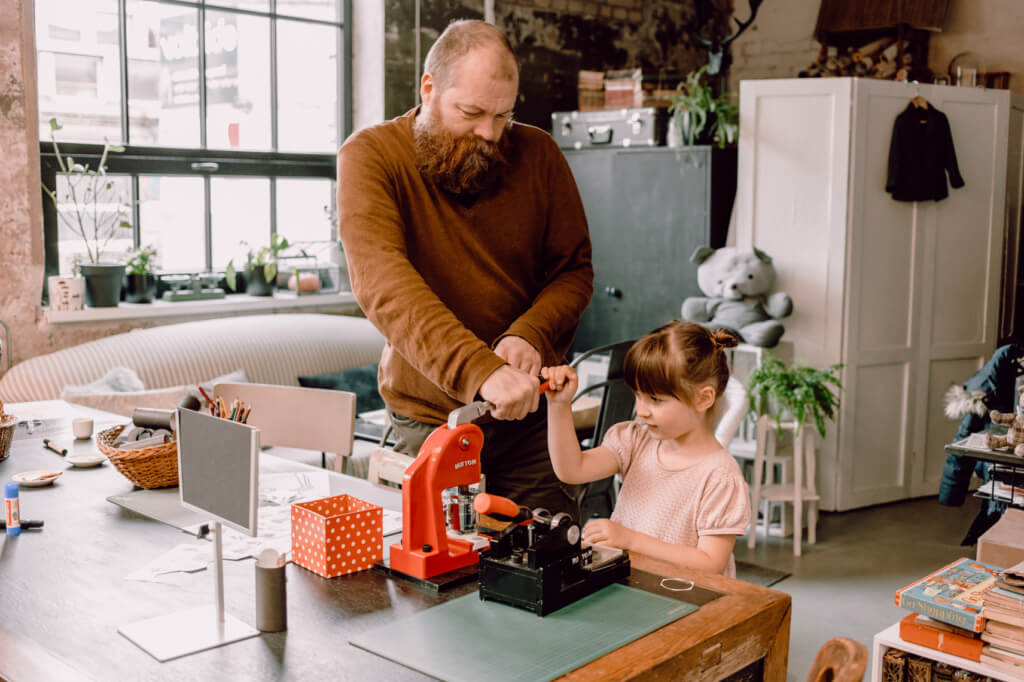 What is your brick-and-mortar shop like?
It's called Karud ja Pojad, which means "bears and sons". It's a family business that involves my wife, son, relatives, and myself. My son's art exhibition is actually up on the walls right now.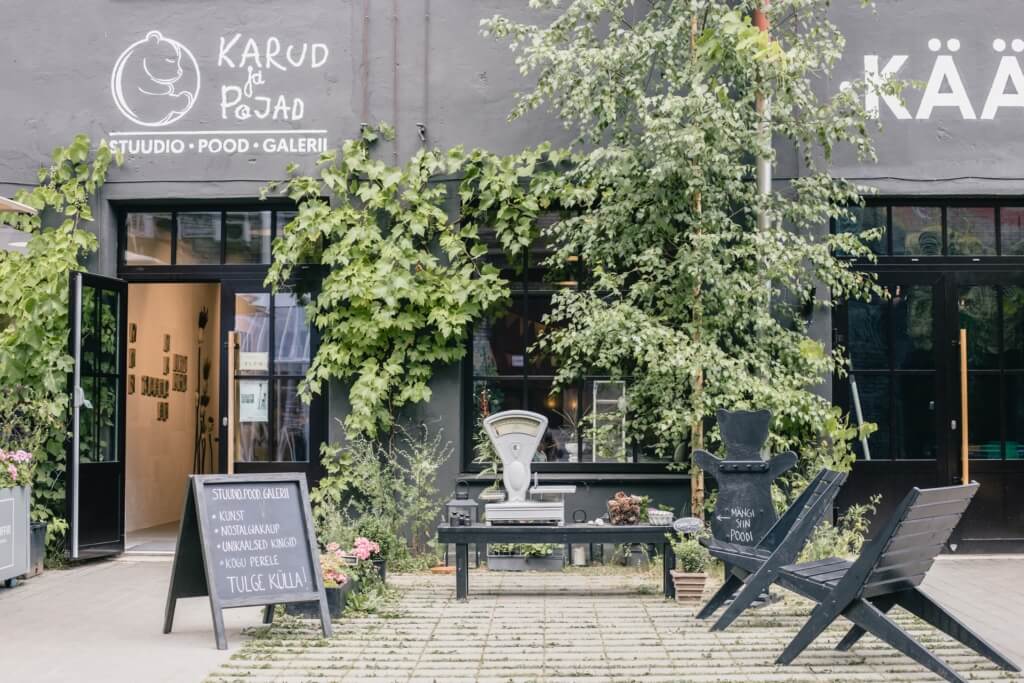 These studios are where we do our artistic work. My wife is a textile designer. We also run workshops here and have done 6 exhibitions in a part of the shop that's become a gallery space. We started last November.
What has made you successful in selling online assets?
I think what made me consistent is that I've focused on a single theme: vintage. Another key is being patient with high-quality work that doesn't pay out very soon.
Vintage sellers usually scan graphics and vectorize them. I want to restore them to their actual, original beauty. So I erase all the paint smudges and dirt and then paint over, restoring them first.
How do you find these images?
A lot of them come from physical and digital libraries. Some are from rare books that I find. I'm always exploring and creating themed collections.
How do you decide on what you pick up and digitize?
Usually, it's just something I find interesting. I'm working on a collection of 16th-century illustrations from Tibet. There are really strange pictures from about the 4th to the 18th and 19th centuries that don't look like any kind of trend right now but are very interesting. I try to take on projects like these.
How do you stay creatively energized? What keeps you inspired?
All kinds of things. I read, watch movies, and play video games. I try to remain involved and present in life, but also look at what's going on in the world.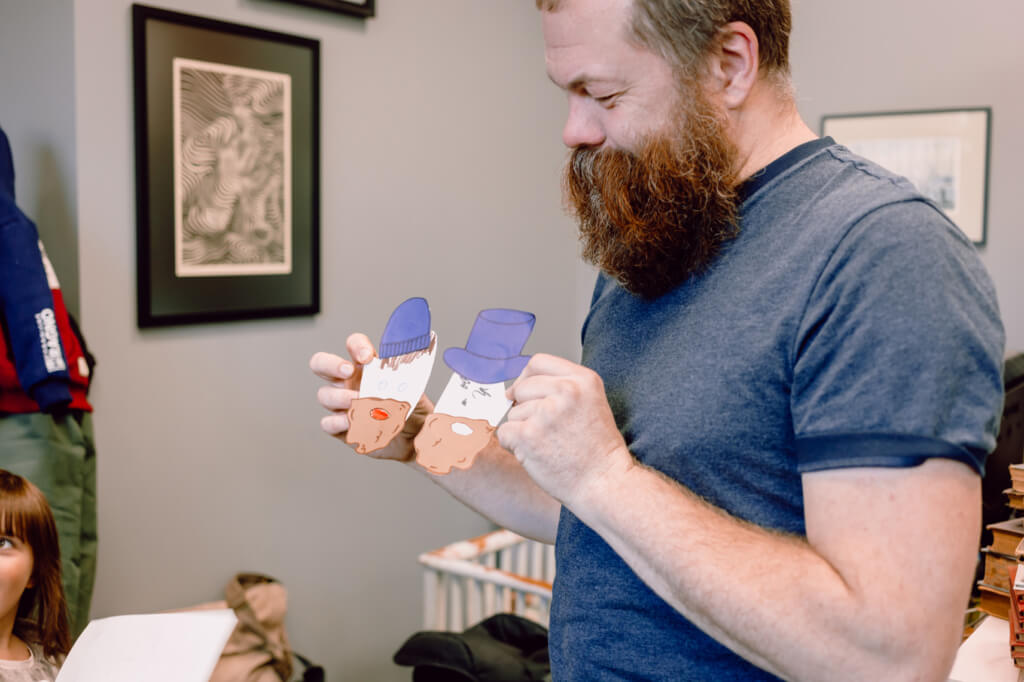 Here's an example: I'm trying to go to the cinema to see a documentary "Jodorowsky's Dune" about how Alejandro Jodorowsky tried to make a "Dune" movie in the seventies. The movie was not made, but the artwork for that film influenced other films like Alien and Star Wars.
What are some of the challenges you've had in marketing your products?
It's hard to find a community. People usually find me because these illustrations appeal to a small niche where there aren't many sellers. Something else I struggle with is SEO; I don't understand it very well.
How do you price your products?
At first, I priced my products too low. Oddly, when I started pricing higher, I also got more sales. What I'm trying not to do is these shop-wide bundles or deep discounts that some sellers offer. So it is important. Right now, I think I'm in the middle as far as pricing goes.
How has selling digital assets allowed freedom in your life?
On one hand, it helps me regulate my stress level by myself. I manage and master my time, without having to follow a schedule — outside of due dates, of course.
What do you think your customers are doing with your assets when they purchase?
When I started, there was a vintage trend and small brick-and-mortar shops and businesses liked to use them for logos or illustrations. I also have worked with agencies that need custom illustrations.
---
Jaanus has led a truly inspiring creative career so far and we can't wait to see what's next. Follow his Creative Market shop to keep up with updates and new products.
Ready to start your own journey?
Learn more about opening your own Creative Market shop here.
Getting started with hand lettering?
Free lettering worksheets
Download these worksheets and start practicing with simple instructions and tracing exercises.
Download now!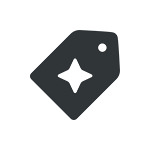 Creative Market