How To Build a Creative Business That Sets You Free with ana & yvy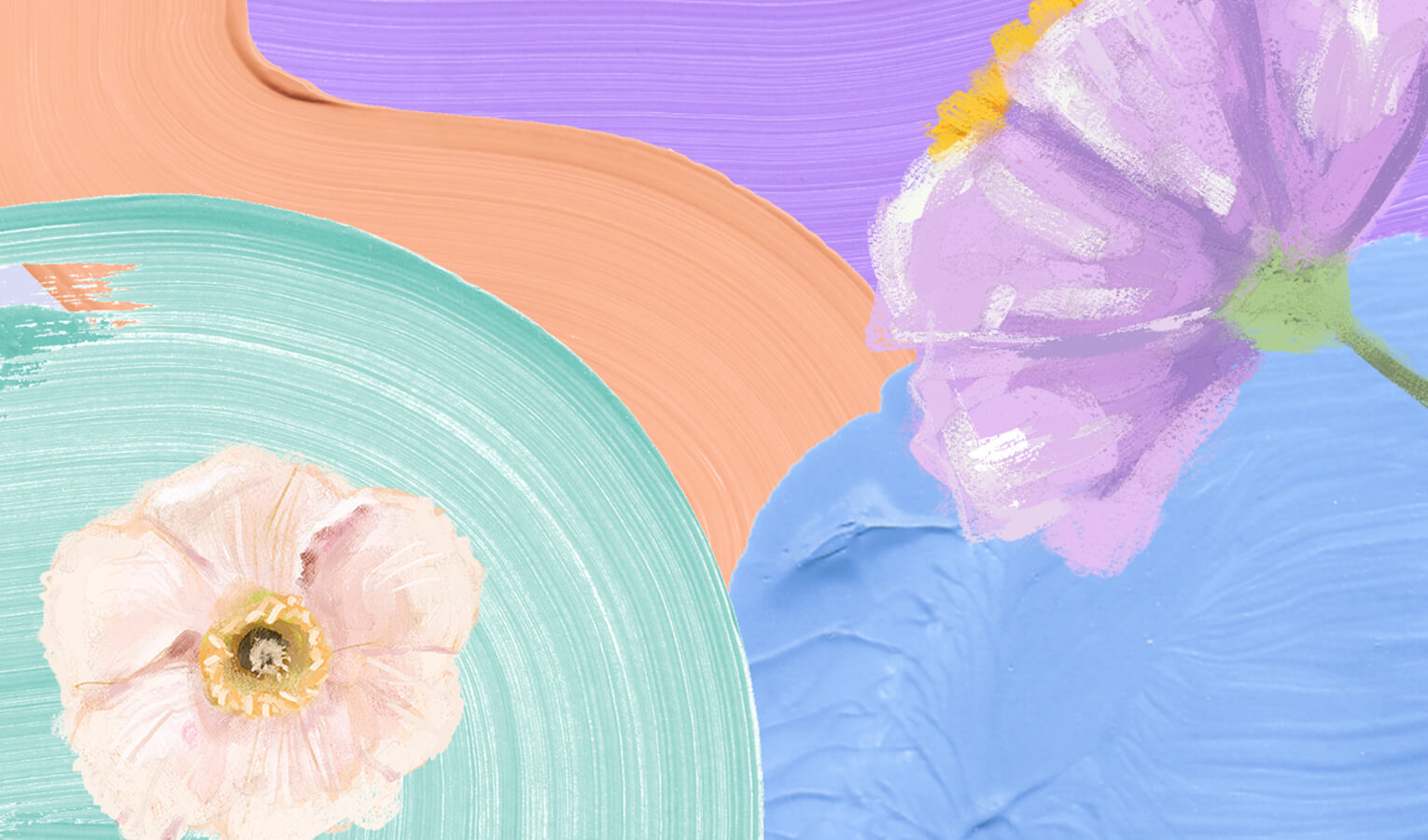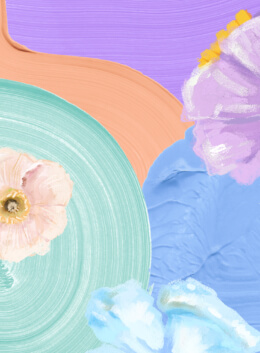 Ever considered launching your own asset shop and crafting assets for sale? Today, we're sharing a glimpse of what it's like to lead this creative lifestyle. We interviewed Ana, the talented shop owner behind ana & yvy, January Bloom, and Stykke Studio to learn from her lessons, challenges, and successes.
Ana currently resides in Cologne, Germany and, aside from design studies, she completed a Bachelor of Science in Business Administration. She's a firm believer in learning as you go: no need to have it all figured out. In her first few years out of school, Ana worked for a photographer, agencies, small businesses that needed flyers, and even bartended at a college cocktail bar. She kept honing her craft and, by 2017, she was designing for brands like Schwarzkopf and retouching photos for magazines like Elle. Since then, she has been solely focused on creating digital assets across an array of categories, including graphics, templates, and fonts. Ana started her seller journey right here on Creative Market.
How would you describe your brand?
I would say my brand is a visualization of my thoughts, ideas, and personality. Although this is not professional marketing advice for brands, it does define my work.
My brand is redefined as I play with techniques and shapes. It's kind of what you'd feel back when you were a kid, in your room, playing around with the magazines and stuff you had. This is the feeling behind my whole brand, I think. Strange, abstract, and playful.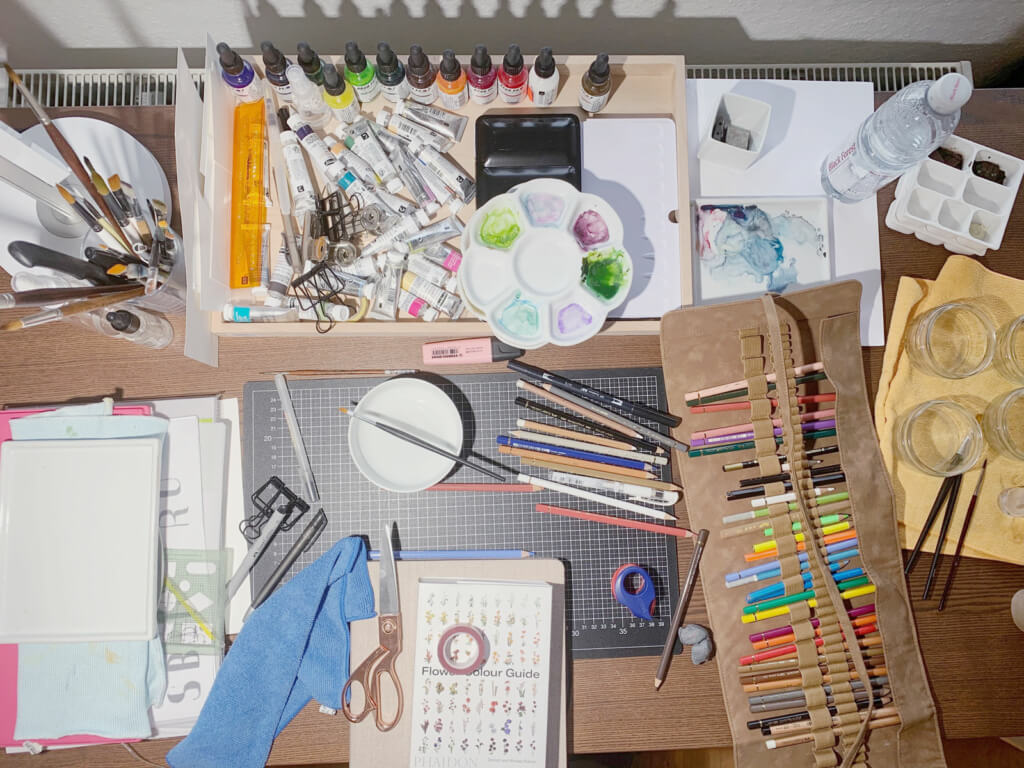 How has selling digital assets allowed freedom in your life?
In every possible way. As you mentioned before, I had a lot of client work. Now, some people can work with clients very well and need some kind of creative direction for a project. For me, freedom came when I was able to work whenever I wanted to. Creativity is not a thing you can time or clock into. You don't just stand up at eight AM and feel ready to be creative.
Selling digital assets allows you to be creative night or day, anywhere you might feel inspired. And if you need a break, you can take it. There's no one waiting for you with deadlines or changes. It's basically a freedom of mind. For me, this has always felt like a daydream. As a child, all I wanted was to create. Fine artists can paint for hours on end and this feels like a digital version of that lifestyle—a sense of creative freedom.
What do you think has made you successful?
I experiment a lot with things. There's a certain niche I've found that combines animation, graphics, and fonts. I try to keep my quality high and offer the best possible solution for a problem or need I come up with.
I think there are several things you should have in mind when you want to be successful. First on the list is solving a real problem. My solution, for example, is to offer someone who is not able to animate objects, animated DIY kits. Every single of my animation packs comes with a visual tutorial where I explain each step from the very beginning. From opening Photoshop to exporting a final video.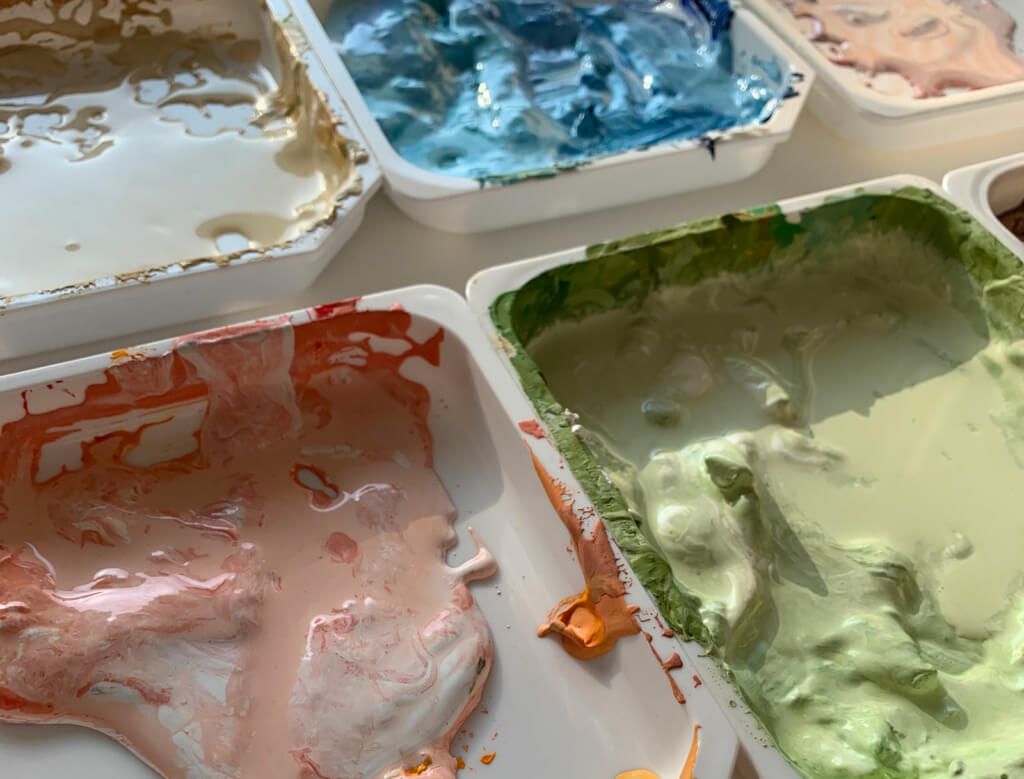 I think success here is a mix of being honest, trying to help, offering a solution for a problem that's there, trying to stay high in quality, and keeping trends in mind. This is also something important.
Has anyone ever discouraged you from this line of work?
Basically, everyone. The only one who believed in me is my boyfriend, who was like, "okay, she always does what she wants; something will come out of it." But until today, I can't really talk about what I do with people. This is why talking with other creators is so important for me, because people don't usually understand what I'm doing. Others wonder how I make a living without clients or ask, "when will you search for a real job?"
You need to have the discipline. And you need to believe in what you are doing and remain open to change the direction when you see that something is not working.
How has your business adapted throughout this pandemic?
The pandemic was challenging in that we kept hearing, "hustle, take advantage of this time, make something out of it" and you tried to do your best while having the whole situation in the back of your head. It wasn't easy, but the fact that my income remained stable was very calming. I felt rewarded, so to speak, for the risk I had taken as an independent shop owner when everyone kept telling me that's not a real job. This made me realize that every single risk you take and every time your gut feeling has pushed you to pursue something different eventually makes sense.
Every single risk you take and every time your gut feeling has pushed you to pursue something different will eventually make sense.
When news of the pandemic hit, I was already sitting at my desk and working on my own without going out or meeting people. I could help my boyfriend organize himself with his home office because we already had all the setup. We were fortunate.
How do you stay creatively energized working on your own at home?
When I see an image or hear a song, I automatically have a moodboard in my head. So Creative Market offered me the possibility to turn these looks into something. So when I go, for example, on Pinterest, I just need one minute, and I see 50 things I can use for a product.
Sometimes I look at Creative Market's internal trends: what happens and what people do. I also follow social media developments. Like for example, at the moment, Instagram has a big move into videos instead of pictures. So I'm currently thinking about how to activate customers who maybe would jump into a tool like Canva to leverage that trend.
Interior design is also very interesting if you're looking for inspiration.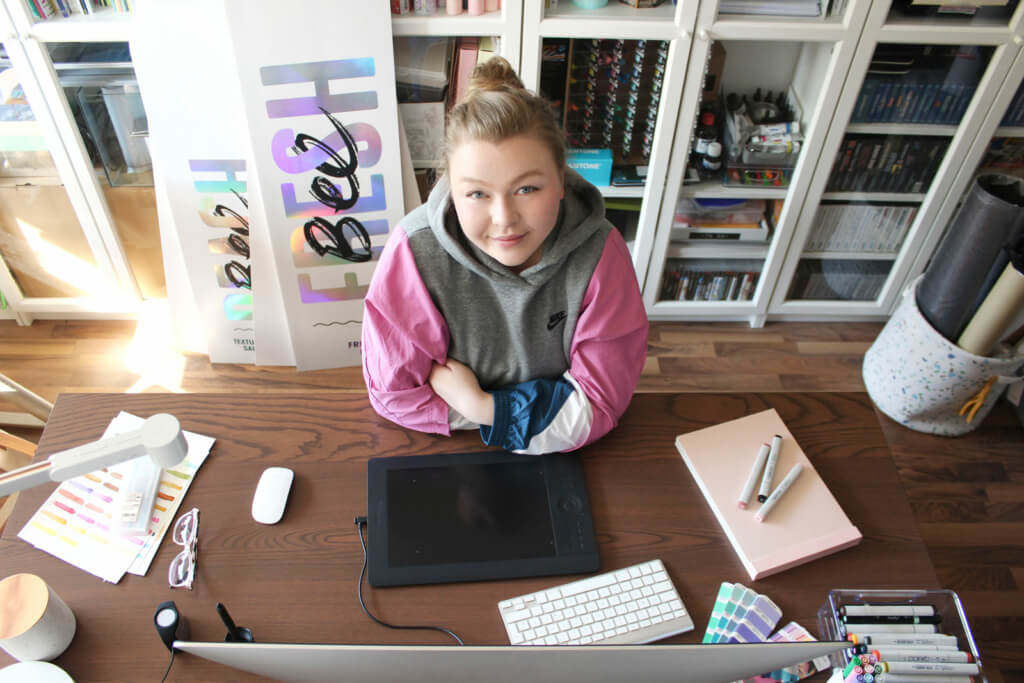 When you're thinking about a new product, what's the process you go through?
Most of the time, I focus on one image. Let's say you have an image of Marie Antoinette. You take a deep look and recognize a color palette and a mood. Then you start wondering: Is there something connected to this picture or this mood that I can use?
Say I start thinking about Sofia Coppola and her "Marie Antoinette" movie, which represents a different take on this aesthetic style, featuring an over-the-top, contemporary kind of feel including modern songs. She basically redesigned the whole look and feel. This, then, makes me think about clashing 1980s colors and snob fashion styles. These are the thoughts racing through my head. Should I use the flowers in this mood or this vintage kind of style? How could I incorporate this into an animation? And, boom, Blackdot is born:
My creative process starts serendipitously: I'm standing under the shower and something pops up in my head. I can't really explain it. Sometimes I try to fall asleep, my eyes suddenly open up, I jump, and there's the idea. I sketch it immediately.
Take my water texture product. I simply bought a huge fish tank. I waited two months for Summer until the sun was in exactly the right direction. Then I stood there with a straw, a tank full of water, and my camera melting in the sun. I moved water around with a spoon for three hours or so.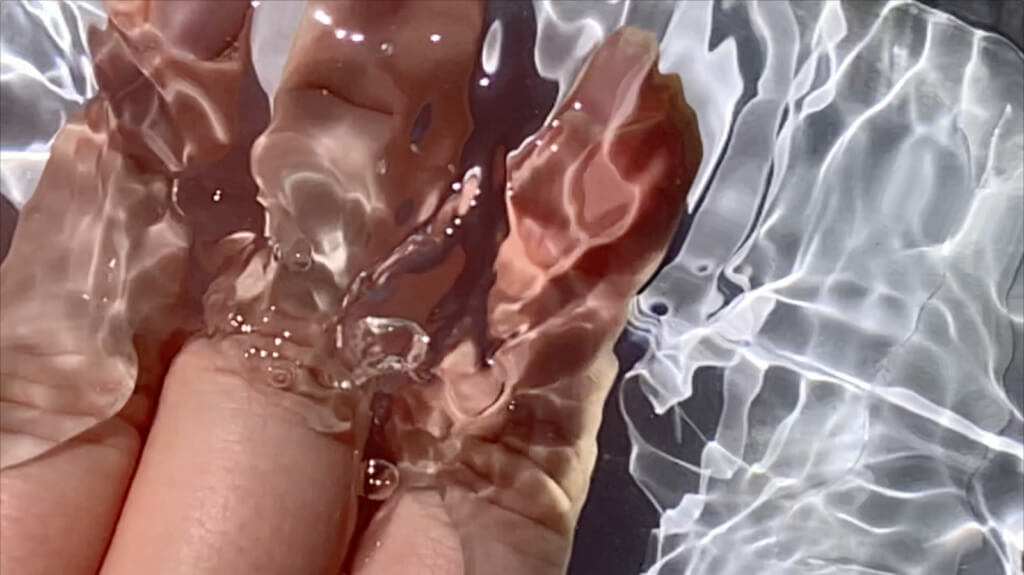 You never know if something like that will work out, but if it does, it's really extraordinary.
I have a ton of stuff on my computer which didn't work out or which I didn't finish—pure creative chaos.
Do you have a customer in mind for your brand?
Most of the time, it's a female because I cannot disconnect the work I do from myself and the needs I experience first-hand.
Tell us about some of the challenges you've had marketing your products
I am pretty camera shy. I know how to sell my brand and my work on social media but, for some reason, I can't show myself. It's really hard for me to look into a camera and talk.
To add to that, I don't want my personality to limit my work. I want to be free to, maybe, change my whole aesthetic in half a year and not have it reflect on me as an individual and vice-versa. This is the main challenge I have because I know if I would show myself, I would get more views and exposure on social media. This would amplify my brand and my work, but I can't. For now…
Regarding successes, one of my most significant ones has to be around 2019. I had started to get really deep into this whole animation thing when Pinterest opened their animated pins for a limited group of accounts. I was one of the accounts which could use that, and I went completely wild with it. I made like 20-30 animated pins in a single day. I literally spread all my work all over Pinterest. This success was a combination of timing, good reach, and a lot of work. That's why I use Pinterest as my main marketing channel: I don't have to show myself; it's only about the art you see.
I think pricing is also a success factor. I try not to price my products too low because I want people to think carefully about what they buy. When you say something is cheap, customers might buy it too quickly and later realize they cannot use it because, e.g., they don't have the right version of Photoshop. When you list something for, say, $39, it might seem expensive in comparison to other products. However, I put a lot of effort into my products and am always investing in design innovation. By not underpricing my designs, I receive ongoing support and engagement from customers to be able to go a step further with every new product I create. I'm incredibly thankful for that and truly believe it becomes a win-win situation.
I also think part of being successful here is about the surprise effect you can create with your product. How something that might look complicated at the beginning becomes super easy for someone. Drag-and-drop easy. It's a unique event that takes place in your mind: I just accomplished something that looked like a stretch. An aha moment.
What trends do you see rising at the moment?
On the one hand, you have like this handmade look. I think this is something that emerged during the pandemic. People sat at home and tried to make things on their own, so everything suddenly had this handmade look and feel.
I'm also seeing more organic, asymmetrical shapes and textures. We want to feel like things come directly from nature. I think this insight also explains the rise of Cottagecore, for example. With all things digital rising and face filters creating unrealistic, overtly perfect realities, people start craving genuine things they can touch or at least see an organic texture on. It feels like compensation; an attempt to balance out extreme digitalization.
Then we have the '70s and '90s trends, which are also connected to handmade. I was a teenager in the early 2000s and see a lot of people on Tiktok and the younger generation pick up themes like cyberpunk. There's a Japanese artist who made a cyborg woman with an airbrush. Hajime Sorayama was his name. This whole look is very metallic and mixes up Gothic and punk. It's something I see a lot.
Weddings will also become a huge theme in the coming months because the pandemic did halt these types of events. People want to celebrate, party with their friends, and dress up. I think it's similar to the 1920s when the world was coming out of the 1918 influenza pandemic and everyone was very into fancy clothes and overdressing. I think this desire for luxury and glamour will impact wedding design.
And then, of course, Christmas. I think we're headed for a very old school, but still fancy, traditional Christmas season. I think we will see a lot of bold prints, like those in the Print on Demand Finds.
What are your favorite and least favorite aspects of running your own business?
My favorite aspect is I can decide everything on my own. No one else is involved: I can do what I want, basically. However, that also means you have to be able to motivate and manage yourself. My least favorite aspect is that you have to do everything on your own. All in all, I would never go back.
---
Ana has led a truly inspiring creative career so far and we can't wait to see what's next. Follow her Creative Market shop to keep up with her updates and new products.
Ready to start your own journey?
Learn more about opening your own Creative Market shop here.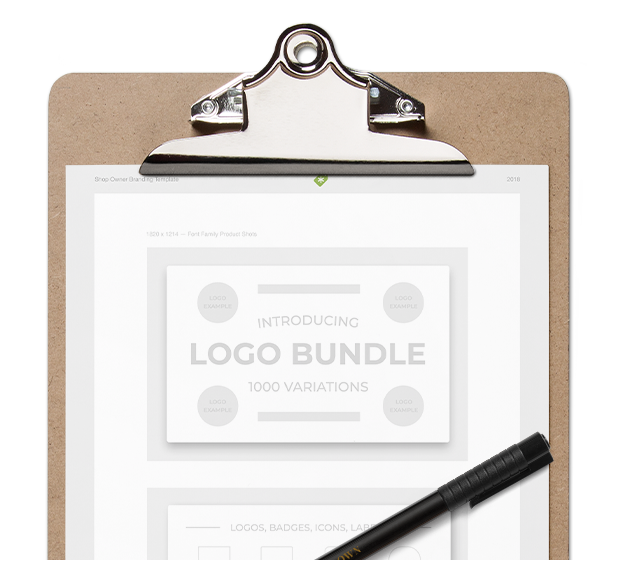 Templates & guides to grow your shop
Download your free kit
The Creative Market Shop Owner Kit includes editable branding templates for your storefront, handy cheatsheets, and an in-depth PDF guide.
Get it here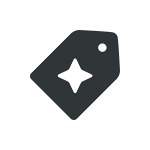 Creative Market