Moodboard Series: Cottagecore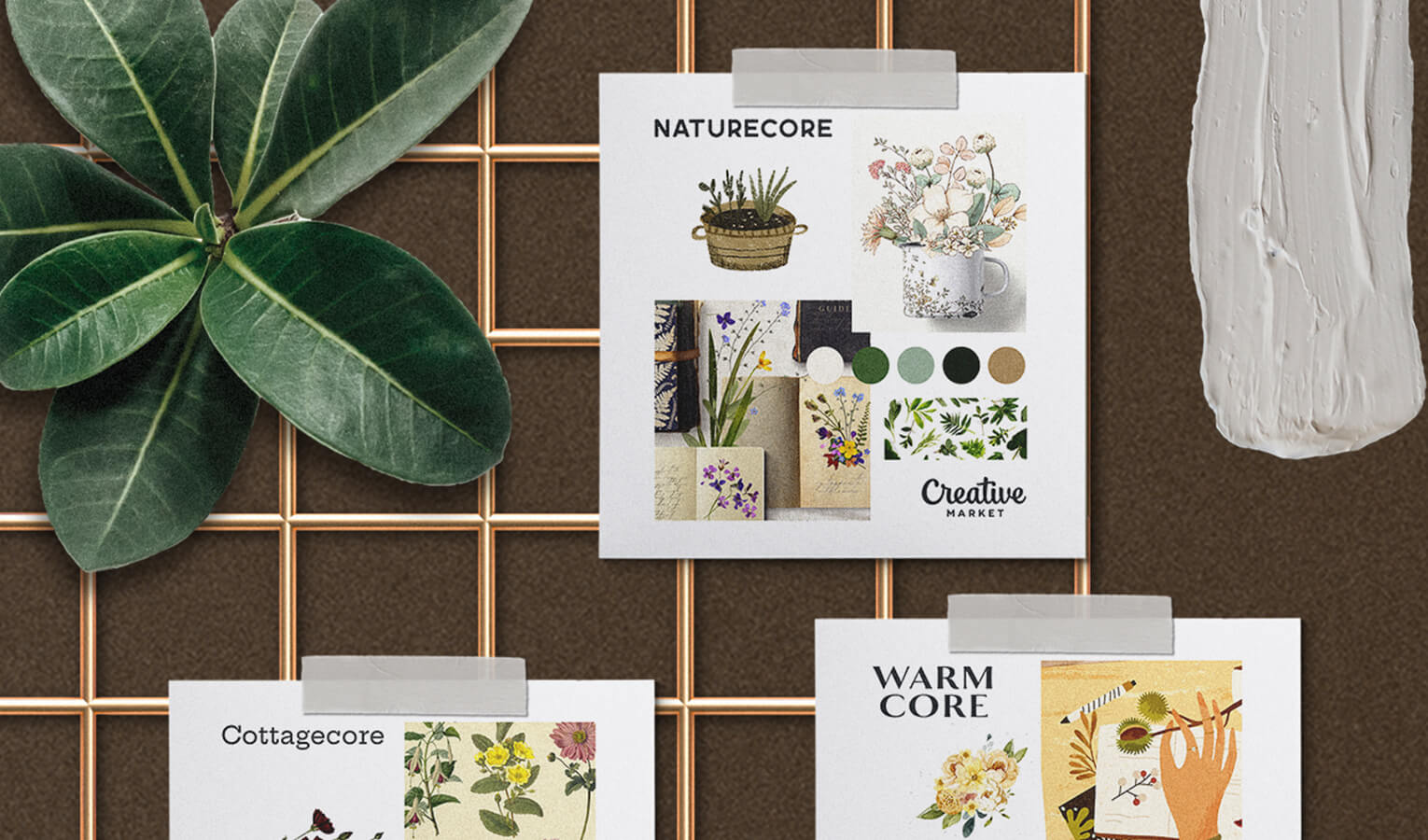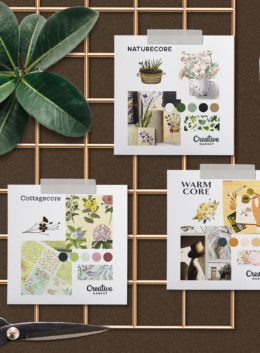 With most of us having spent the majority of 2020 stuck inside our own homes, its understandable to see that the trend of 'cottagecore' has been on the quick rise on social media, proving especially popular on TikTok with 4.5 billion views and Instagram with over 1 million posts for the hashtag #cottagecore respectively. The movement aims to celebrate a nostalgic, cottage, or farm style vibe around the home and its aesthetic is one that would not have looked out of place at your grandparents home, but we'll explore some of the more intricate details of the style as we continue below.

Ambrosia Floral Clip Art Kit by Eclectic Anthology
The term 'cottagecore' does feature a number of different styles within it — or rather, sister styles that go alongside it. We are going to explore the different characteristics to see what makes each aesthetic unique and then highlight some great examples of each style in action.
Cottagecore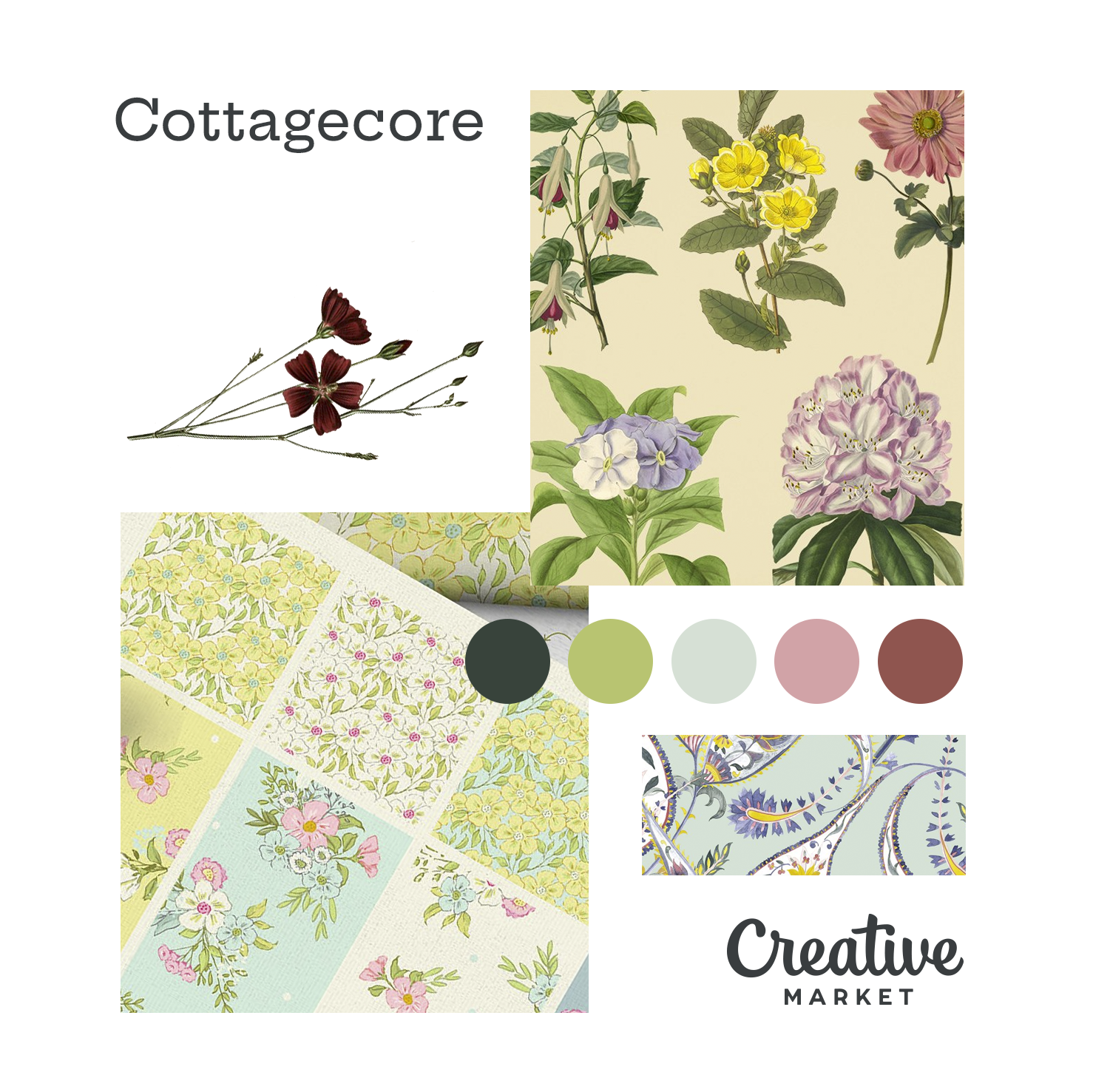 Essentially the aesthetic of 'cottagecore' is a sort of traditional, nostalgic coziness in and around the home, leaning heavily on traditional English countryside, farm or cottage vibes. There is a focus on embracing the 'slower life' through activities such as baking, gardening and handmade crafts. The movement of cottagecore uses elements of the past to encourage wellness and mindfulness in our modern life by taking a step back from some of our modern tech driven lives and taking moments to connect with the outdoors, and simpler times. The look features lots of floral patterns, muted tones, old book style illustrations and rustic textures and it shares some similarities to the shabby chic style that I'm sure many of us are more familiar with.
HEX Color Palette: #38433b #b8c471 #d6e0d5 #d1a3a7 #8f554f
Naturecore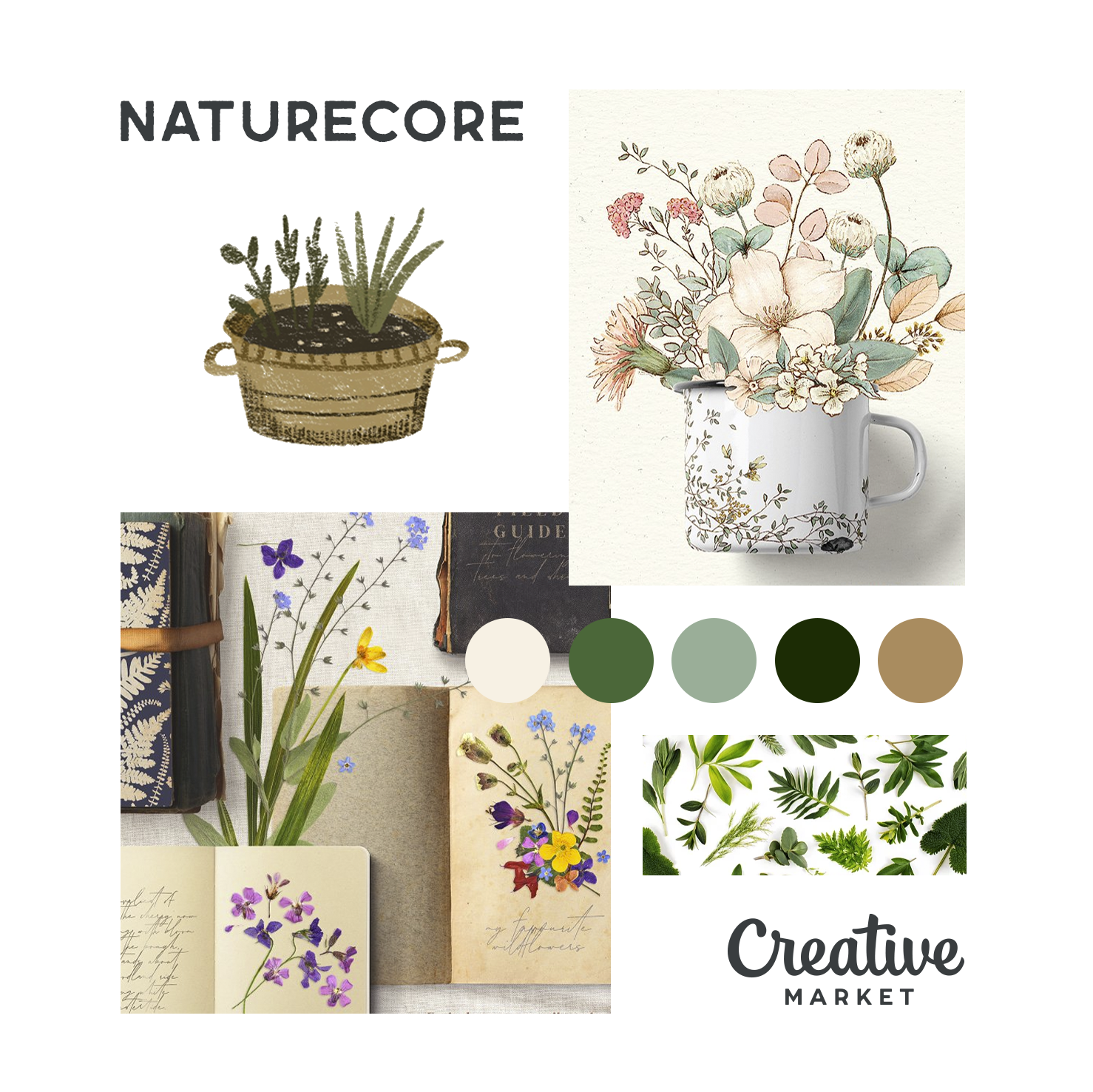 Naturecore is a similar style which focuses more on the traditional botanical, outdoors and woodland elements that also feature in cottagecore. Pressed flowers, wildlife, floral elements, herb and fruit & vegetables are the main things that make up this aesthetic, or really anything that features elements of the outdoors, nature or gardening with a vintage and cosy feel.
HEX Color Palette: #f7f1e4 #4b6739 #9aae98 #1c2c05 #a98c5f
Warmcore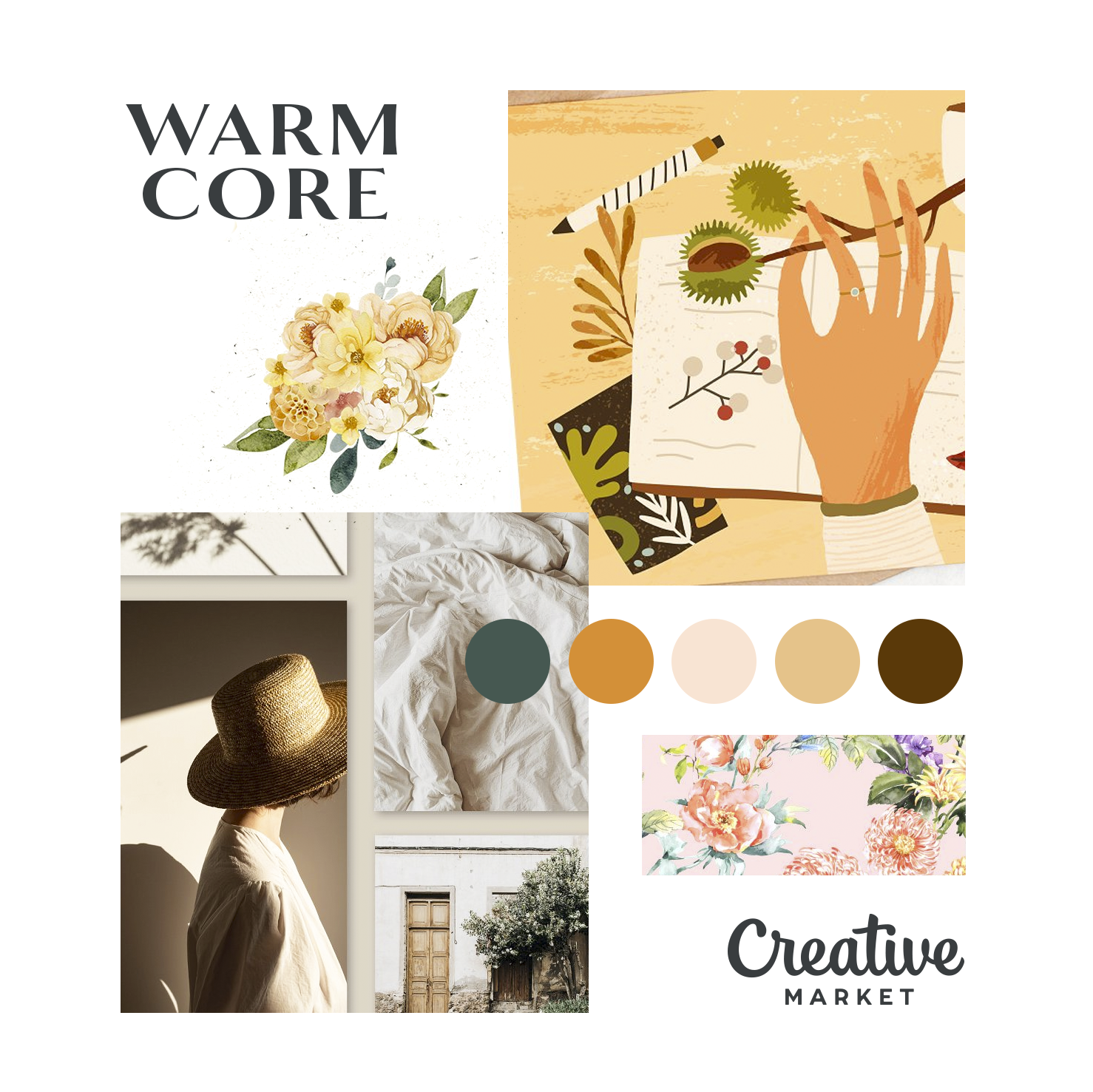 Warmcore follows all the same inspirations of naturecore and cottagecore, with a stronger focus on that warm, nostalgic summer feel in the visuals. Think of a cosy summers morning sun glowing through the window or a bright summers day out in the English countryside. Lots of golden hues and soft sunlight vibes combine to make up the heart of the warmcore look.
HEX Color Palette: #465851 #d39038 #f8e4d3 #e5c38a #5a3909
Pixiecore / Fairycore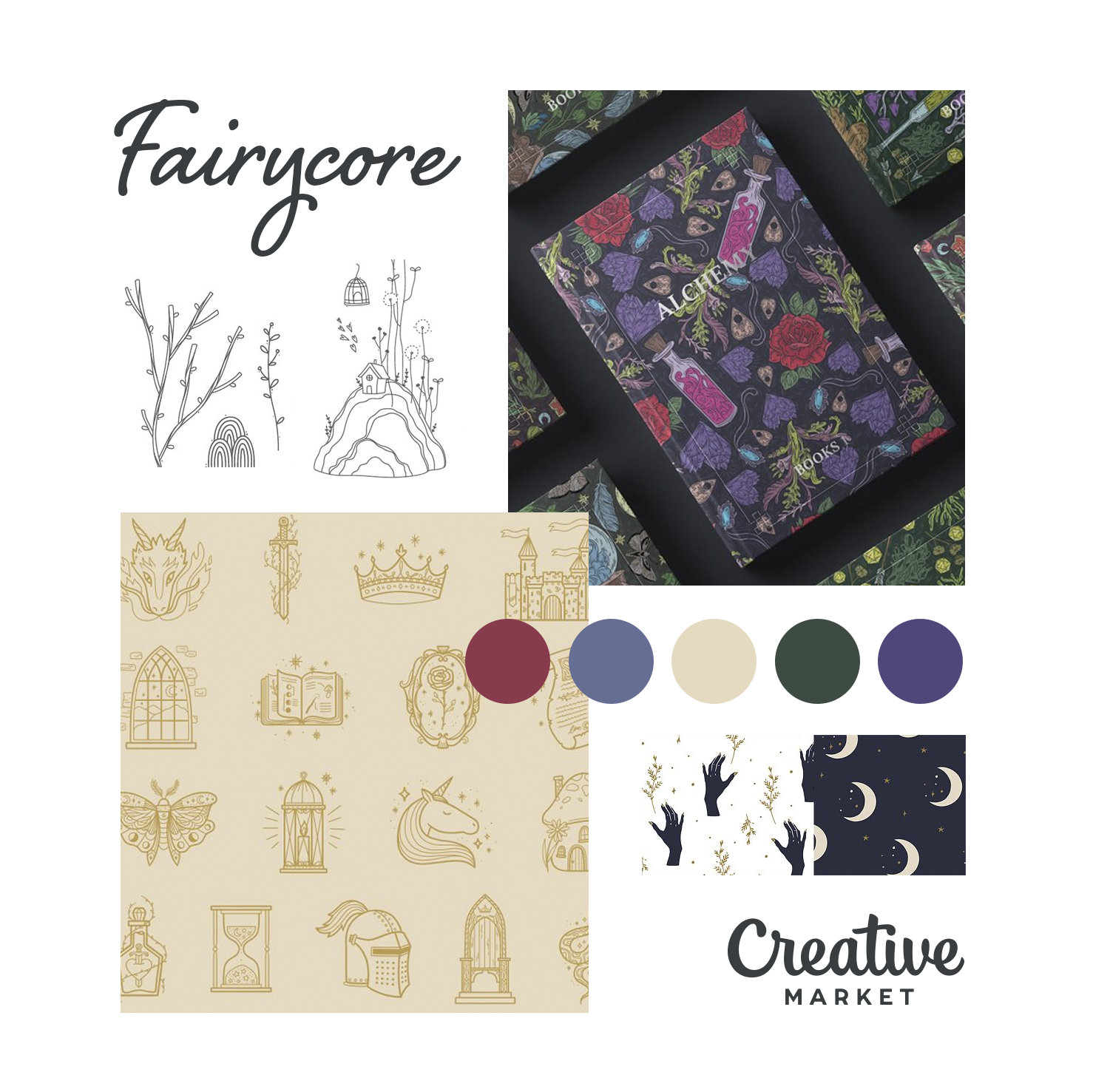 Pixiecore or Fairycore takes the same themes we've explored in the styles above and sprinkles on a heavy dose of fantasy and fairytale. This style features lots of the same cozy elements of cottagecore and combines them with everything enchanted, magical and mystical as well as the likes of crystals, feathers, stars and the night time.
HEX Color Palette: #863c4c #666e94 #e4d9c1 #3e4b43 #504679
Cottagecore Collection
If you're a fan of this style you'll be glad to know that I've collected over a hundred examples of the styles that we've explored here if you would like to explore them further via my Cottagecore collection and be sure to check out the other moodboards we've explored in our moodboard series.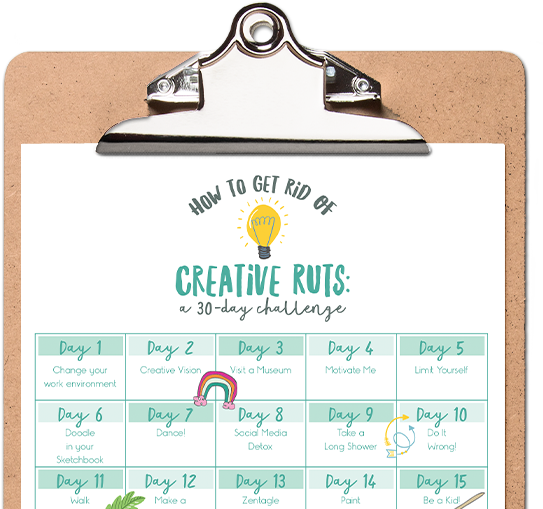 Free 30-Day Creative Challenge Calendar
Get Rid of Creative Ruts Once and for All
We have created a calendar with 30 creative activities to help you beat those dreaded blocks.
Download your calendar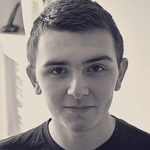 Liam McKay
Try some of my FREE goods: https://payhip.com/liammckay/ Designer with a love for beautiful Icons, Textures, Brushes and WordPress Themes.
View More Posts