How To Grow Your Audience With Share-Worthy Content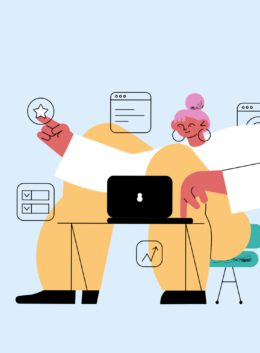 If you want to run a profitable business, you need an audience. And the two key things necessary for growing an audience:
Quality, share-worthy content
A consistent approach
Sometimes that's easier said than done, though. Building your audience isn't just about posting content for the sake of it— it's about having a strong game plan and an actionable strategy. It requires you to stay committed, even when your audience doesn't seem to be growing.
The truth of the matter is, most people aren't going to fall head over heels in love with your product right out of the gate. You need to create content that illustrates how your product can serve your audience and get them results.
In this post, I will explain how to best use systems, templates, and other time-saving resources to create share-worthy content that grows your audience on autopilot.
Choose Your Platform
The first step in growing your audience is to choose which social media platform you're going to put the most time and energy into. While this article does include strategy tips that can be applied across a number of different platforms, I strongly recommended you choose 1-2 (max) that will provide the best results for the least amount of effort spent.
In other words, choose the platform that you currently spend most of your time-consuming content in because you already know it like the back of your hand, and not having to learn a new platform from scratch will save you countless hours in the long run.
Create a Strategy
If your current content strategy is resulting in crickets, you need to start switching things up! Test different types of visual content on your audience to see how they react— the more interactive and engaging your posts are, the more your audience will grow.
Here are a few questions you should ask yourself before creating each piece of content:
Why am I creating this post?
What is the purpose behind this?
How do I want my audience to react after consuming this?
What action do I want my audience to take after consuming this?
Establish Your Content Pillars
Content Pillars vary from business to business and will depend on your goals. Still, generally speaking, there are 4 value-based categories that you'll want to plan for in your content strategy.
Entertain
One of the top 'viral' strategies is to create graphics or memes that are entertaining, relatable, and highly shareable. The overall goal with these posts is brand awareness & new followers/reach. However, don't forget to tie the post back to your content, product, or service so that you're attracting the right audience.
When Sprout Social asked users what type of post they were most likely to comment on and share, entertaining posts were the number one response across the board. Likewise, 50% of social marketers say that entertaining and inspirational posts tend to be the most effective in helping them reach their goals.


[Source: Sprout Social]


[Source: Sprout Social]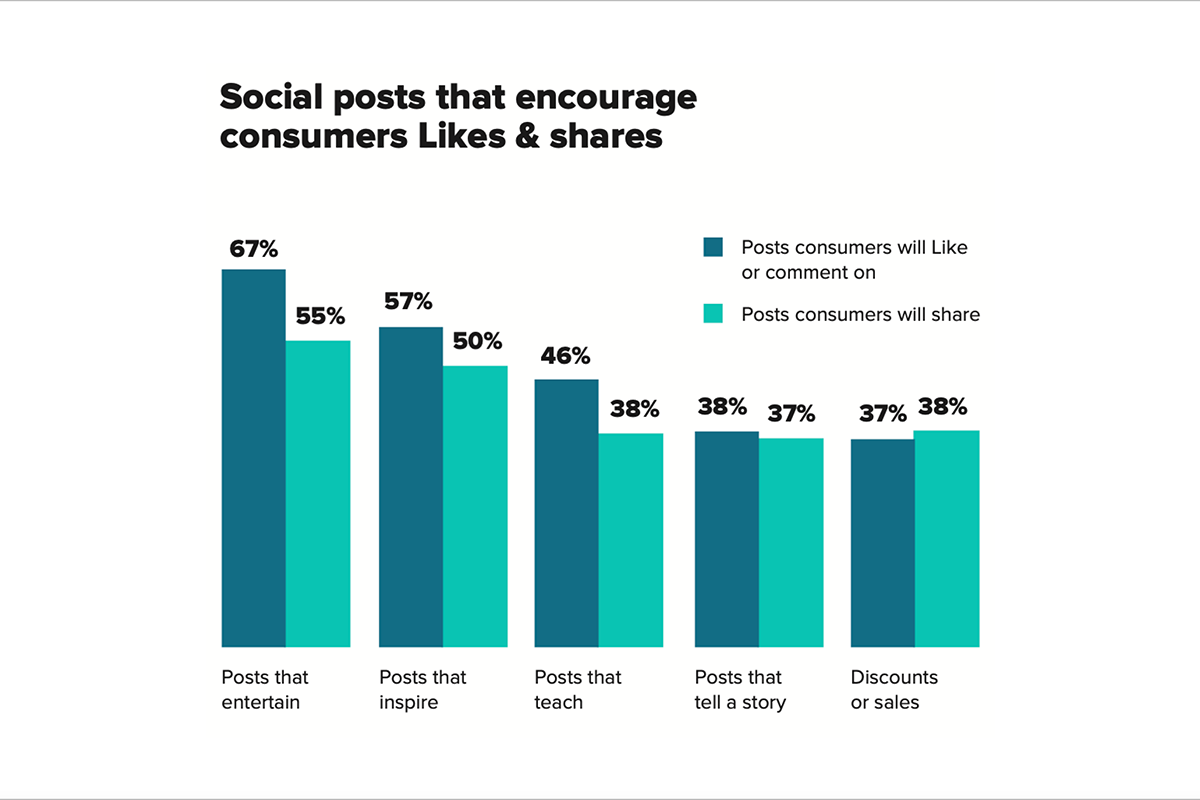 [Source: Sprout Social]
Graphics and content for the post might include:
Relatable content
GIFs and memes
Educate
The overall goal of educational content is to build authority and credibility, so your audience knows you are a trusted expert in your field. Your posts should provide value to your audience. This can be accomplished by offering tips & tricks, busting myths, addressing commonly held beliefs in your industry, and providing "quick wins" throughout.
Educating your audience is also a great way to show them how incredible your products are without directly selling to them. Talking about your product's benefits will move them along their journey and get them closer to buying from you.
Graphics and content for the post might include:
Step-by-step process relevant to your niche/product
How-to tutorial
Hacks, tips, or a quick win for your audience
An Instagram Carousel Post with helpful tips
Inspire + Tell Stories
The overall goal of storytelling is to connect with your audience on a more personal level; use photos of yourself, show them you're a real human, and be vulnerable about your own struggles, so they don't feel like they're alone in the journey.
Graphics and content for the post might include:
Relatable quotes
Personal stories
Overcoming struggles and being vulnerable
Promote
The overall goal with promotional content is to increase product sales. You can do this by creating social proof graphics that showcase your raving reviews and testimonials. Tell your audience about the results you've gotten for past customers.
Graphics and content for the post might include:
Digital product mockups (i.e., laptops or mobile devices) that visually showcase what's included in your offer
Social proof (a testimonial or case study)
Customer's before & after results
Answer a frequently asked question about the offer
Batch Your Content
When you're stuck in the endless cycle of content creation, publishing fresh content on a regular basis can start to feel draining – especially if it's taking time away from the things that light you up the most. Batching your content can save you countless hours each week and helps you stay focused on the task at hand so you can quickly churn out valuable content for your audience.
What's great about this method is that you don't have to "think" about what content you're going to create next because you'll have a system in place that dictates it for you. For example, you might want to create a series of posts such as "Myths about the Keto Diet: Part 1"). This style of content makes it easy to create all of your posts in one go instead of constantly jumping from one idea to the next.
Use a Content Planner
Use a social media content planner to create a plan for all of the posts you will be sharing for the next week or month. Organizing your upcoming content in a visual way will help keep you on track to meet your weekly, monthly, quarterly and annual goals. You can choose a strategically designed planner like the one below:
Regardless of the content planner you choose, the point is that you're being intentional with your content strategy. Here are a few must-have sections to include:
Date: for example, 'Planning stage,' 'in-progress' or 'ready to be scheduled'
Content Type: for example, 'Instagram Feed Post,' 'Instagram Story,' 'Instagram Reel,' 'IGTV'
Content Pillar or Category: for example, 'Entertain,' 'Inspire,' 'Educate,' 'Promote'
Content Topic: for example, '3 Top Tips for Creating Share-worthy Instagram Reels'
Caption: create a basic structure for your captions that includes a hook, 2-3 main points, and a strong call-to-action
Publish Time (optional): Best time to post according to your social media analytics and audience insight
Create Share-worthy Social Media Graphics
Love it or hate it, social media can be an incredibly powerful catalyst in establishing your industry expertise. By sharing your knowledge around subtopics within your niche, you will naturally be increasing brand awareness while simultaneously providing your audience with "quick wins" that build their trust in you.
Below, I've included various types of graphics that are known to perform well on social media. These work particularly well on Instagram; however, some of the strategies can also be applied using Pinterest, YouTube, Facebook, and more.
Notification & Reminder Graphics
One of the latest trends on Instagram is using iPhone Notification and Reminder style graphics to get your message across to your audience in a fun & creative way. These posts are also known to increase shares & saves on Instagram.
GIF & Meme Graphics
Interactive visual content such as GIFs, memes, or quizzes with imagery is 40x more likely to be shared on social media. And because entertaining content far outperforms other types of posts in almost every metric, it's safe to say that GIF and meme posts should be added to your content calendar lineup.
Shareable Quote Graphics
Chances are you've seen them before— the highly shareable quote graphics you'll often find on the accounts of ambitious female entrepreneurs. Although you can find them pretty much anywhere, these graphics will continue to perform well as long as your quotes resonate with your audience.
Carousel Posts
Instagram carousels aren't just a hot social media trend. These posts bring higher engagement rates than videos or images— 1.92% per post compared to 1.74% for images and 1.45% for videos.
The reason they tend to do so well is that they are shown to your audience twice. For example, if one of your followers scrolls past the post (with the first Carousel image being shown), Instagram will show them the same post a second time, usually with the second Carousel image being shown. This automatically gives you double the exposure!
Chart & Diagram Graphics
Creating chart & diagram style posts will not only help you present complicated data in a simple yet fun format but increase engagement and help you show up for your audience as an industry expert.
Create Short-form Video Content
Short-form videos have taken the internet by storm with viral apps like TikTok, as well as new platform rollouts such as Instagram Reels. While this whole process might seem pretty intimidating in the beginning, a short-form video is just another incredible content format that you can leverage in so many ways to your businesses' advantage.
And let's face it— Instagram Reels and TikTok are not going anywhere anytime soon, so the time to jump on the bandwagon is now!
One quick and simple way to create your first Reel is by using Canva (or the design program of your choice) to create your visual graphics as usual and then adding a voiceover or song using a third-party app like In-Shot.
Here are some top tips for succeeding with short-form videos:
Quick & Snappy Tips: make your tips short & sweet to keep your audience engaged
Nail the first 2-3 seconds: use a caption that hits their biggest pain point or solves a problem they need help with
Captions throughout: most people watch content on Instagram without turning the sound on, so make sure to account for this
Quick wins: include valuable & actionable information so that your audience truly values you and positions you as an authority
Strong CTA: give a call-to-action so that your audience knows what to do after watching the video
Let's Recap What We've Learned
In this post, we've learned about several strategies for growing your audience with share-worthy and saveable content, some of which include:
Choosing your platform and creating a strategy
Establishing your content pillars (entertain, educate, inspire, promote)
Batching your content and using a content planner to keep track of your posts
Creating highly engaging visual content for social media
Structuring your graphics in a way that "stops the scroll," addresses pain points & objections, and offers solutions in the form of a strong CTA
Create short-form video content to expand your reach
The overall goal in growing an audience is to create content that is both relevant and valuable. With the right content strategy in place, you'll be ready to start building an engaged audience who can't seem to get enough from you.
Do you have any questions about growing your audience? Leave a comment below!
---
Products Seen In This Post:
Getting started with hand lettering?
Free lettering worksheets
Download these worksheets and start practicing with simple instructions and tracing exercises.
Download now!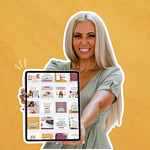 Fallon Travels
Level up your marketing graphics with share-worthy Canva templates that are designed to get you more engagement and sales— without breaking the bank. Download 3 FREE Instagram Templates: https://fallontravels.com/free-instagram-meme-templates-canva
View More Posts