Free Online Photoshop Alternatives That Don't Suck
Photoshop's feature set is so staggeringly huge that it's difficult or perhaps impossible to find a competitor that truly stacks up. That being said, it's rare for someone to actually need all of those features in their workflow. In fact, for many quick design or photo editing needs, a lot of people can get by just fine with free online photo editors. The problem is, most of these online editors kind of suck. Fortunately, there are a few than stand out as not only usable, but actually pretty great. Here are six you should try.
Note: Many of these apps have pro features or versions, but all make good on the promise of being highly functional in their free iterations.
This web editor is by far the most powerful free Photoshop alternative you'll find. Pixlr is easy to use and has many of the heavy-hitting editing tools that you can usually only find in paid programs, like cloning and color replacement. It's the closest thing to free Photoshop you'll find on the web.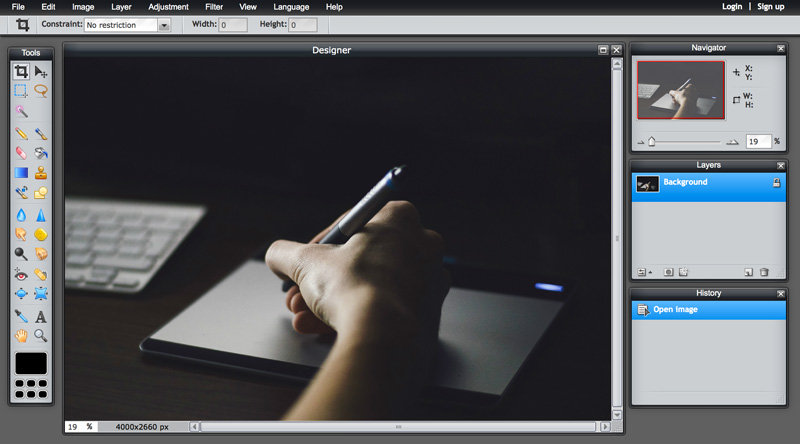 Out of all the apps listed, Polarr gives you the most control over photo effects and color selection. You can even create filters (called "dynamic styles" in the editor). The best editing options on it in my opinion are the artificial distortions and lens physics. They give digital pictures that film quality look.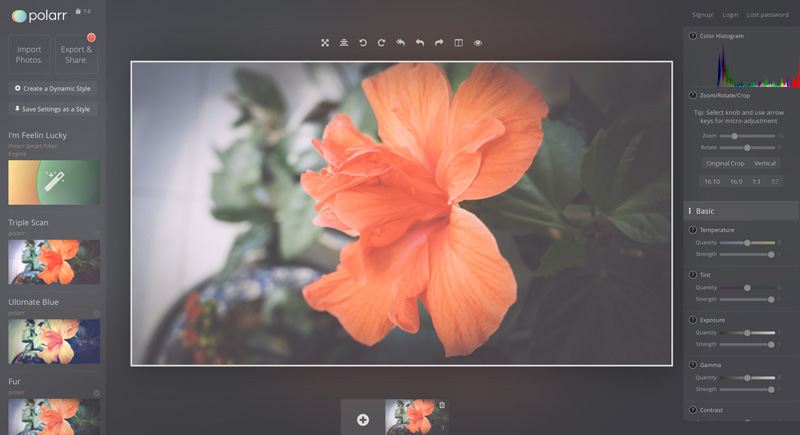 One of the many awesome things about Adobe is that they offer some of the image editing tools from their paid programs for free online. Adobe Photoshop Express Editor is pretty simple: basic (crop, re-size, general touch-up); adjustment (exposure, highlight, sharpen); and effects (crystallize, sketch, distort). But they are very effective. Some of the best features are found in the decorating tool sets. You can easily add text, sticky notes, costumes, and other fun stuff to your photos.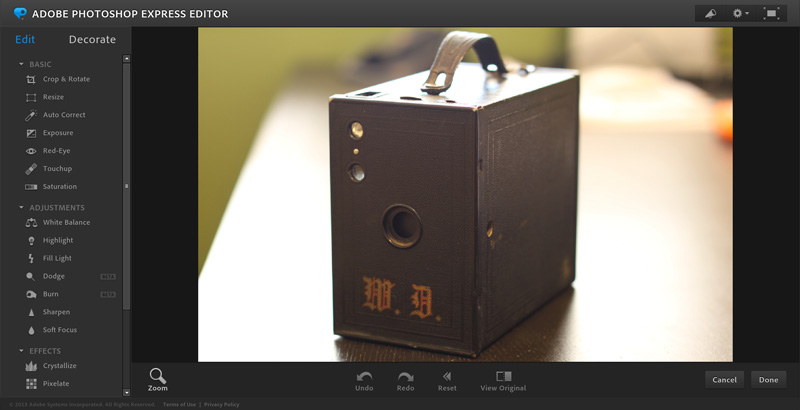 Even if you have full access to the entire Photoshop suite, PicMonkey is a great alternative or complement to photo editing. The simple but powerful editing capabilities of this app will do wonders for your image. You can add different images together, set canvas backgrounds, add text, and much more.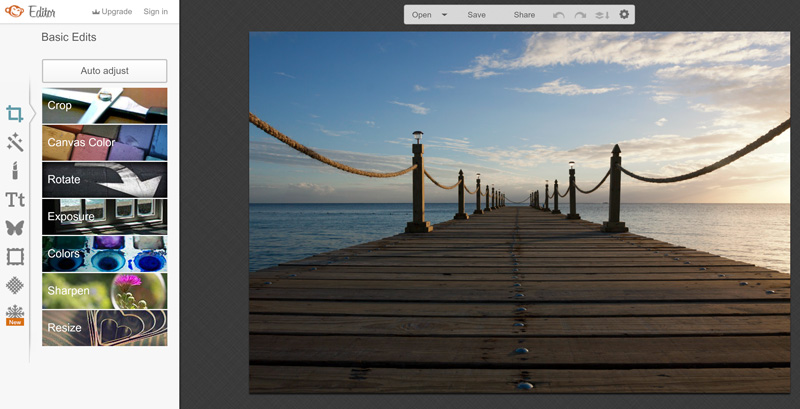 Fotor is perfect for perfecting portraits. You can perform very detailed and delicate work, like adding or fixing makeup to someone's face. You can even whiten teeth, remove blemishes, and do a little reshaping. Though it can lag at times, it's a great app and you can really do a lot with the editing tools.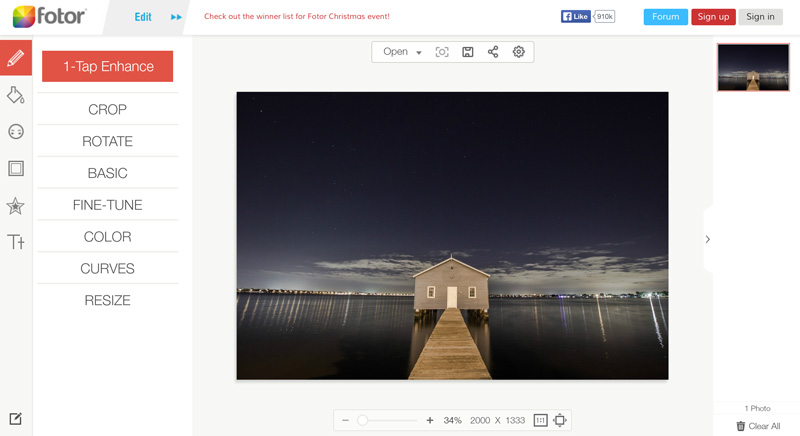 Most of the photo editors listed here are variations on similar programs to Photoshop, but Canva is something pretty different. It's a powerful online tool that helps you create great looking designs of all types, even without any design experience whatsoever. You simply choose a template, customize the text and images, and you're ready to go.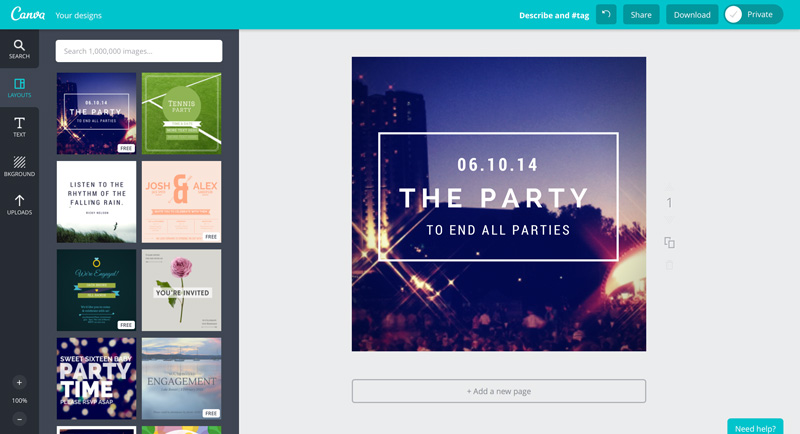 Which Free Online Photoshop Alternative Is Your Favorite?
By combining the strengths of these online Photoshop alternatives, you can get amazing results without paying a cent. Have you created anything in a free Photoshop alternative that you love? Post it below.
Getting started with hand lettering?
Free lettering worksheets
Download these worksheets and start practicing with simple instructions and tracing exercises.
Download now!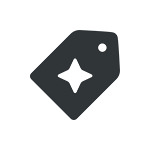 Creative Market