Free Download: Instagram Grid Planner & Moodboard Template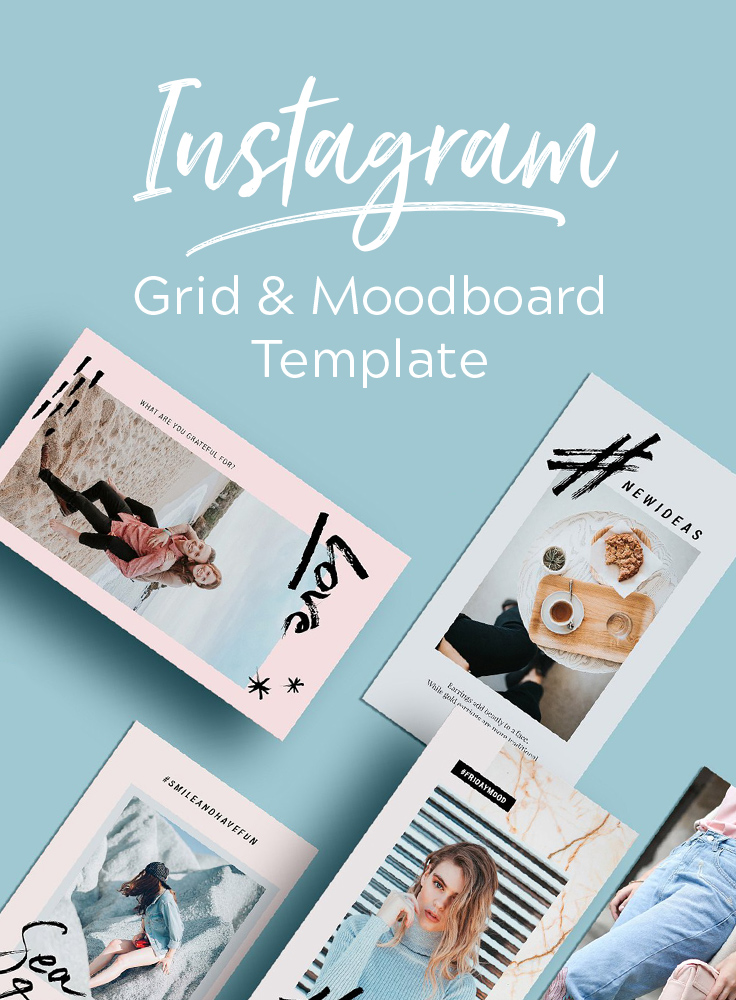 Instagram is one of the many channels we can use to share brand stories online. This visually-driven platform has become one of the fastest growing social networks, becoming a great opportunity for companies in virtually every industry.
That's why it's crucial for designers to create a cohesive brand aesthetic to put in front of existing and potential customers. This visual cohesion can be achieved in many different ways, including the construction of color, type, and imagery patterns. And, while we've discussed tips on how to build a cohesive Instagram grid before, this time around we wanted to share a practical template to help you make it happen.

Design a cohesive Instagram grid

Get your free grid template

Download this kit to quickly export Instagram shots that match your brand's visual style. PSD and AI files are included, as well as a moodboard to display your brand's assets.

Download it now


After downloading the kit above, you will access:
An Illustrator (.ai) template to plan a 3 by 3 grid. This template makes it a breeze to export individual squares with Illustrator's "Export for Screens" feature. Each artboard is sized 1080px X 1080px. To save each artboard as an image, save your file first. Then click on File > Export > Export for Screens. You will be able to view each image, select a file format, and choose the desired location to save.
A Photoshop (.psd) template to plan a 3 by 3 grid. This file uses Photoshop's "Generate Image Assets" feature. Each artboard is sized 1080px X 1080px. To save each artboard as an image, click on File > Generate > Image Assets.
Both files include a moodboarding area where you can store your brand's logo, color palette, textures, patterns, typography scheme, and imagery to have them handy whenever you're designing the grid.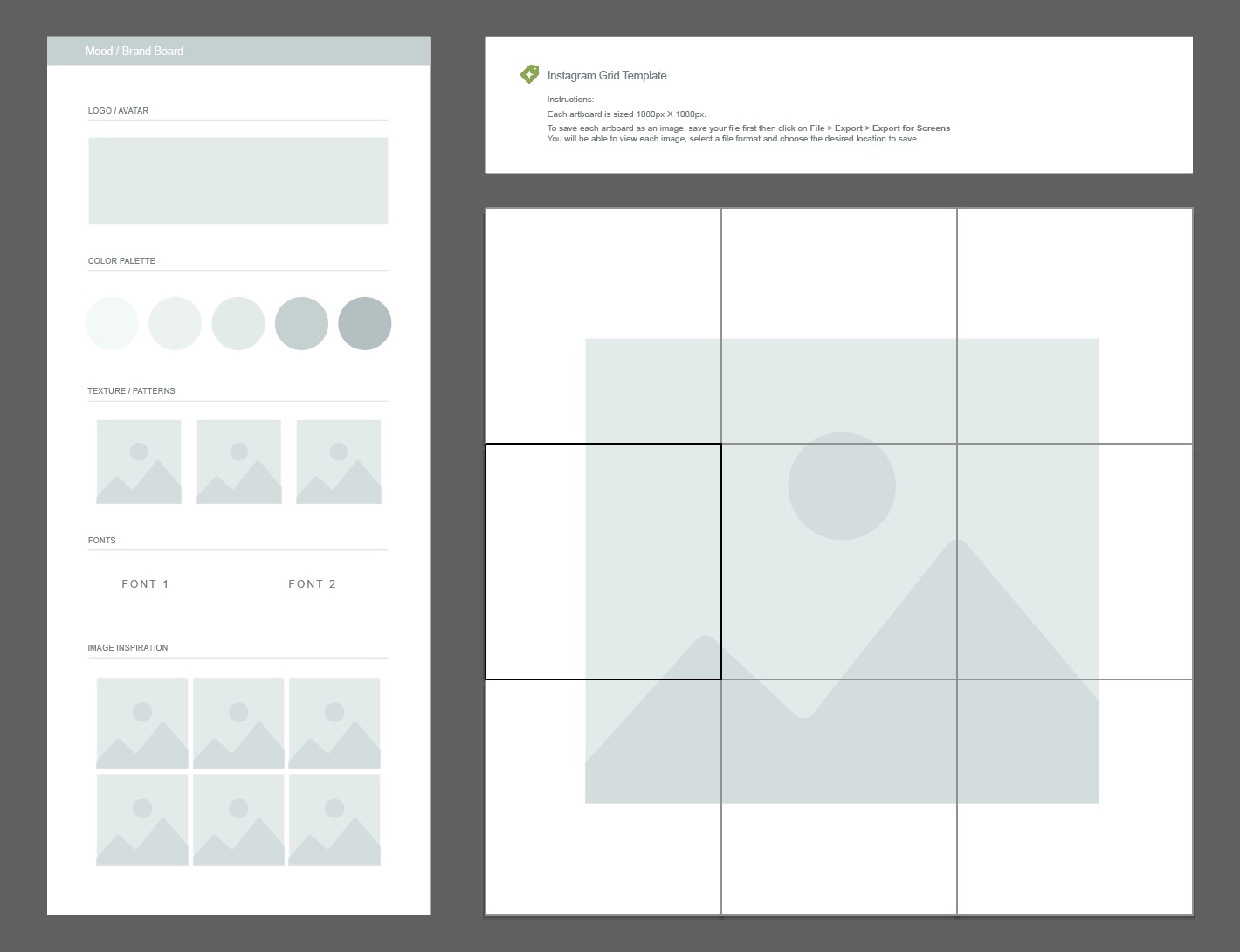 We hope this resource makes your workflow easier so you can focus on the creative process. Instagram makes great visual storytelling possible, and it's up to us to design galleries that truly reflect a brand's aesthetic style. If you need help with basic layouts for these individual Instagram shots, make sure to check out the Instagram templates category. There are lots of unique .psd and .ai shots ready to be dragged into the grid template and tweaked to fit your brand. Here are some modern, eye-catching options:
Getting started with hand lettering?
Free lettering worksheets
Download these worksheets and start practicing with simple instructions and tracing exercises.
Download now!
Ciera Holzenthal
Welcome! I'm Ciera, I help passionate creatives, small businesses and bloggers attract their ideal customer through strategic branding and cohesive visuals like the marketing templates you see here!
View More Posts