Get Your Items Featured in Our New Handpicked Section
Great news! We just rolled out an awesome redesign that aids in seller exposure. Each main category, as well as our homepage, features brand new "Handpicked" sections, which showcase recent products that have been carefully chosen by our staff.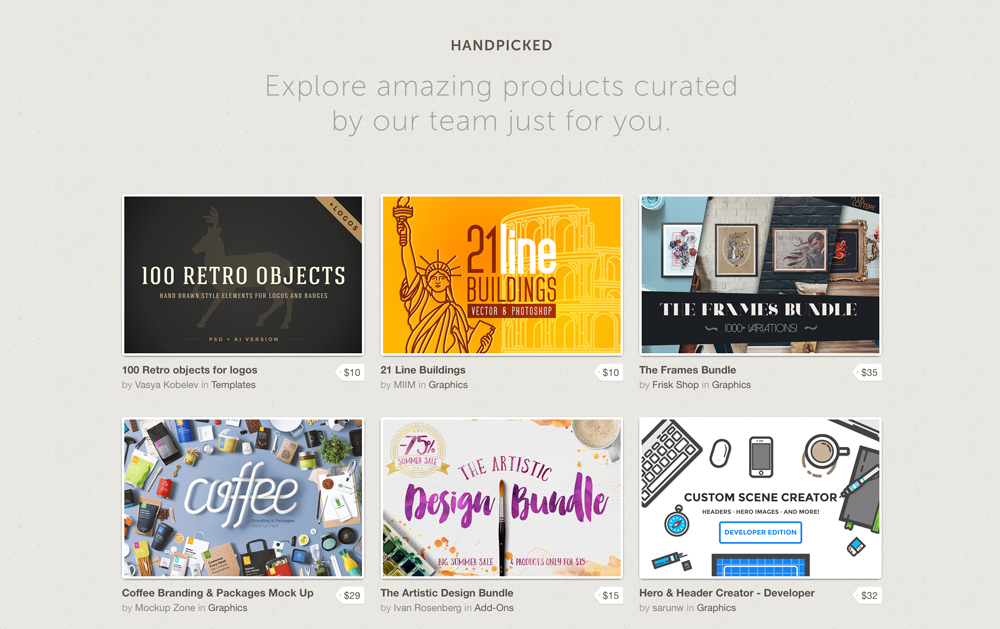 Whether you're a top seller or you just uploaded your very first product, you have an equal opportunity to get your work featured. All you have to do is impress us!
How to Get Your Products Handpicked
Every day, our staff will look through the products that are being uploaded and choose only the best to get featured. Here are some quick tips for making the cut:
Make amazing products that blow us away. Some of the products we choose are perfectly on trend with what's popular on Creative Market, but we're always on the lookout for completely unique uploads that wow us with their creativity
Create beautiful, engaging screenshots and previews that really show off your product and what it includes
Get the details right: your title, description, and metadata should all be top notch
Want to learn more about getting your products handpicked? We've got a whole post on the topic.
How Will I Know If My Products Get Handpicked?
Another new feature that we're rolling out today is Handpicked Notifications. When one of your products gets featured in this way, you'll receive a notification letting you know (both right here on Creative Market and in your email). Be proud of your accomplishment and share it out!
We Can't Wait To See Your Work
We're really excited to start seeing the work of so many talented shops pop up all across the site. Be sure to check back daily to see all the great new products.
---
Products Seen In This Post:
Getting started with hand lettering?
Free lettering worksheets
Download these worksheets and start practicing with simple instructions and tracing exercises.
Download now!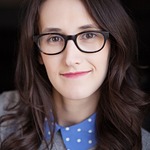 Kelley Johnson
I'm an ex-schoolmarm who is excited about all things creative. Photography makes me smile and when I find a new-to-me dress that fits just right, it makes my day.
View More Posts