What Are Grotesque Fonts? History, Inspiration and Examples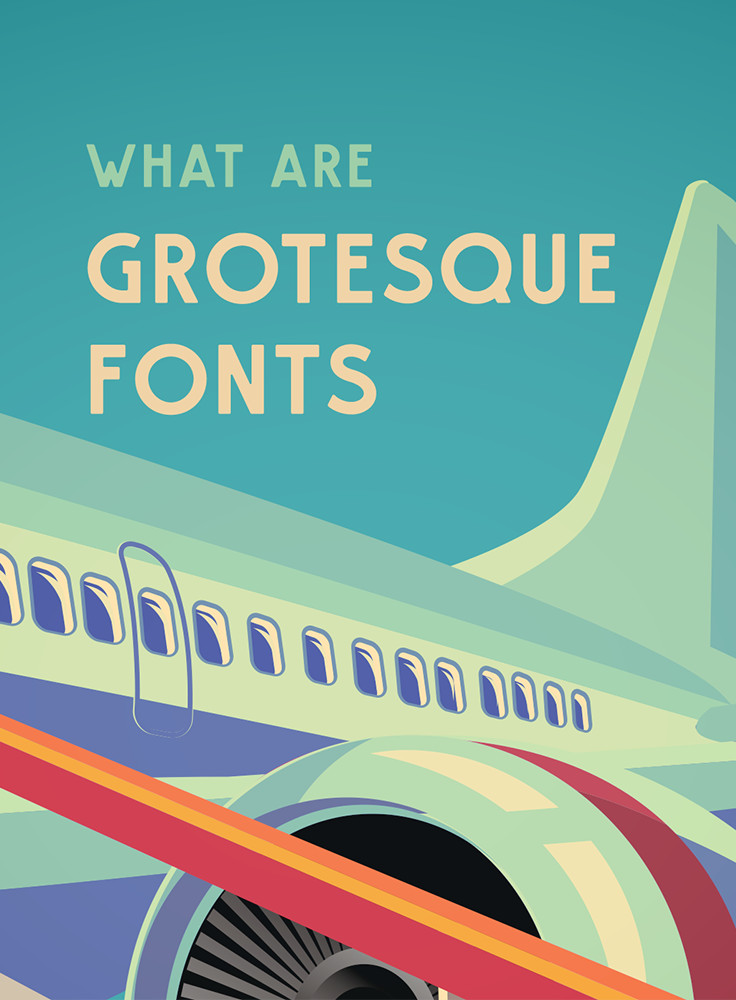 What is a grotesque? Well, the definition of a grotesque is a bit nuanced. From a broad view, grotesque is used as a synonym for sans serif fonts in general. More specifically, grotesque refers to the set of sans serif fonts produced around 1815. Sans serifs from this time period and the following few decades are called grotesque and also sometimes Grotesk or Gothic.
You can recognize a grotesque in a few ways. Grotesques have a slightly crude appearance and a lot of visual character. These early sans serifs had less polish and more quirkiness than their more clinical and sleek contemporary counterparts, the Neo-Grotesques (think Helvetica). Grotesques are usually geometric in design with simple letterforms and fairly even stroke weights and they are also often bolder and can be used as display type.
History & Development
Grotesques are not the first sans serifs, but the first to be popularized and to use lowercase letters with a Latin alphabet. The first sans serif was cut in 1748 by the foundry of William Caslon for the Oxford University Press and an academic work on Etruscan culture.
In 1785, another sans serif was developed for a school for blind children. Valentin Haüy, the founder of the school, developed a tactile book system along with a typeface called the Haüy System, which was essentially an early sans serif. The development of the grotesque font style really began with a later Caslon, William Caslon IV. His type foundry developed the first sans serif printing type and this Latin alphabet debuted in the 1816 Caslon specimen book.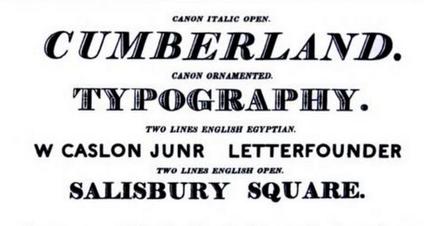 The font featured capitals only and was called "Two Lines English Egyptian." At this time there was an emphasis on marketing type styles, and 'Egyptian' was used to describe new and unusual fonts. Up until that time, it had been used to describe slab serifs only but with the arrival of the grotesque, it was used for this font style as well.
From today's perspective, it may be surprising to know that these sans serifs were considered pretty renegade for their time. They were called 'grotesque' because they were seen as quite ugly and obnoxious compared to their more ornate predecessors — the Modern Serifs and Roman-type styles. Basically, they were the punk to the serif as disco.
The foundry went on to develop the Caslon typeface which had a variety of weights including bold and slender. These early sans serifs were used quite often in newspaper headlines, posters, and brochures of the time.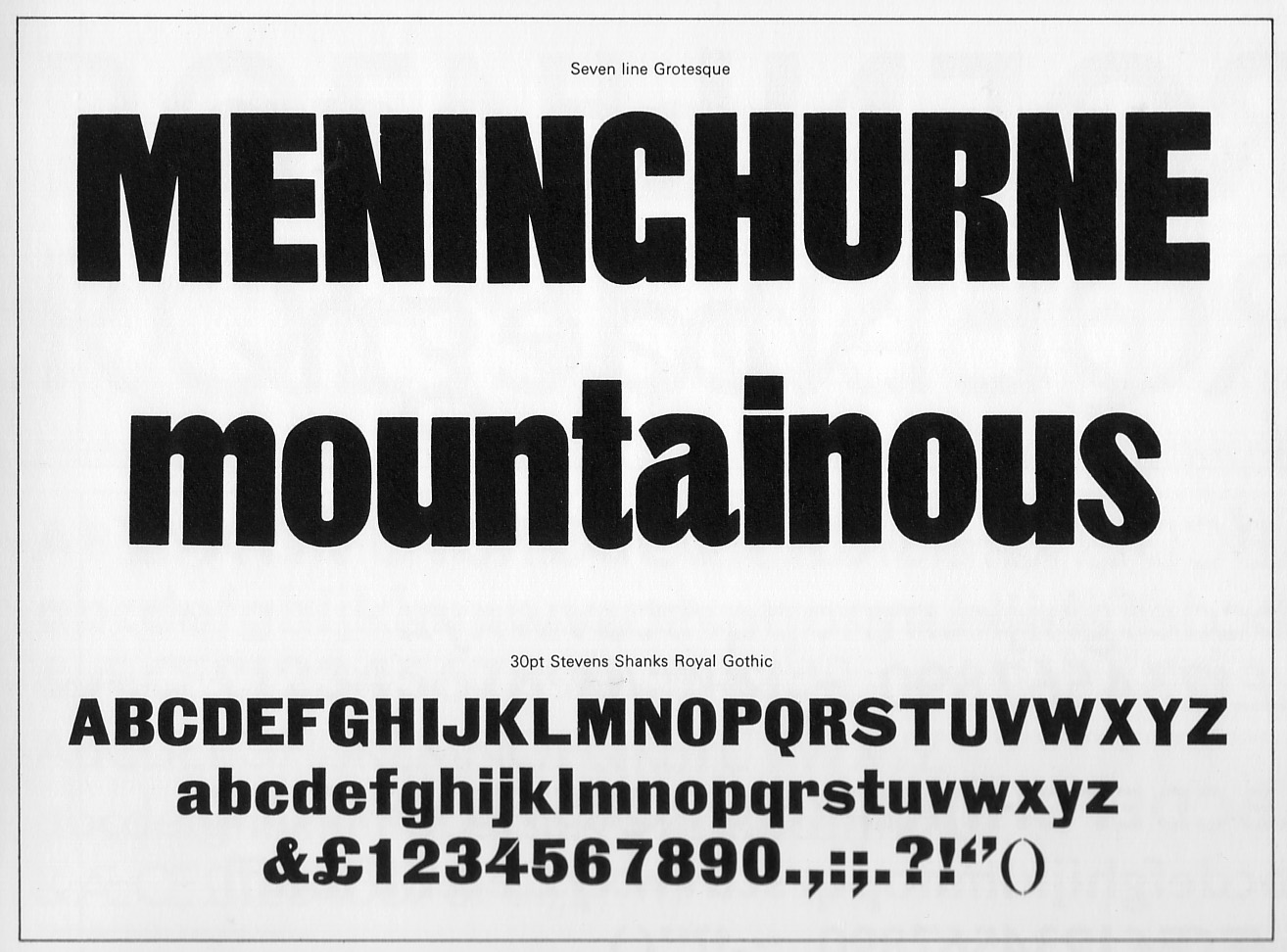 William Thorowgood designed a heavy-weight sans serif soon after in 1832. The style was named "Seven Line Grotesque" and marks when the word grotesque was adopted for the early sans serif. The Seven Line Grotesque was used exclusively for headlines and titles, while body text was still typeset using classic roman serif type.
Famous Grotesques
An early grotesque was Ideal Grotesk. It was one of the first type specimens from the famous Berthold type foundry in Berlin. Berthold went on to produce many popular grotesques and these designs became a template for later grotesques, neo-grotesques and sans serifs in general.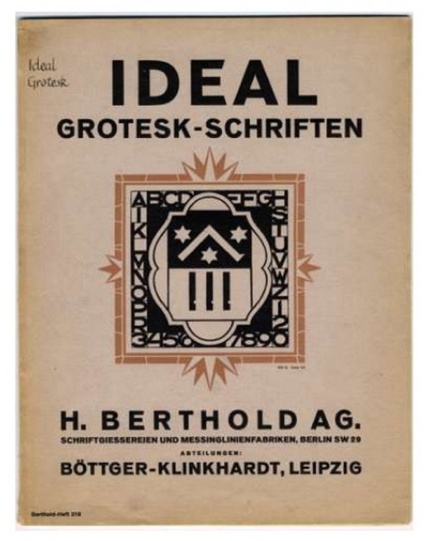 Ideal Grotesk was produced in 1920. It and other early grotesques, like Venus, were some of the first sans serifs cut for hot metal machine typesetting.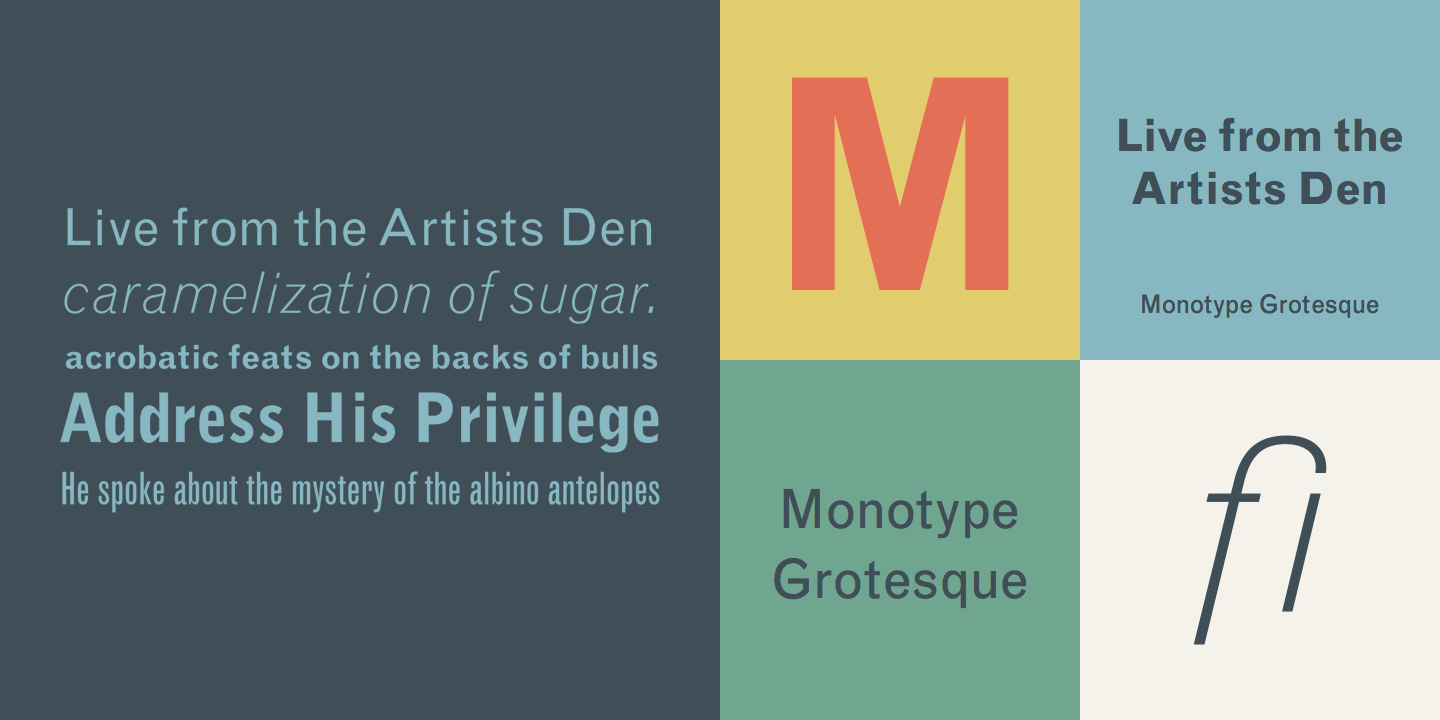 A well-known early grotesque typeface that is still much in use today is Monotype Grotesque. Monotype Grotesque is a collection of designs, many produced by Frank Hinman Pierpont. The designs are highly irregular and include a wide variety of styles including bold, condensed, and extended. The design is said to be inspired by the earlier grotesques, Ideal and Venus. Notable characteristics of the typeface, include:
Uppercase letters of near equal width
Uppercase G and R has a spur in most weights
A is double-storey
The uppercase M is square-shaped
Cap and ascender height are the same usually
Irregular proportions
These characteristics are also used as ways to detect grotesque style fonts in general.
A beautiful example of an early sans serif is Akzidenz-Grotesk also from the Berthold Foundry. Akzidenz-Grotesk is thought to have been designed from the moderns Walbaum and Didot, however, without the ornate accouterments. Akzidenz-Grotesque really paved the way for the neo-grotesque and was an inspiration for the more modern sans serifs.

Contemporary Grotesques
The grotesque font style has seen an uptick in popularity over the past few years and designers are coming up with new ways of interpreting this older sans serif style. Brandon Grotesque is a good example of a font style that is more grotesque than neo-grotesque. The typeface was designed in 2009 by Hannes von Döhren of HVD Fonts and kerning was done by Igino Marini of IKern.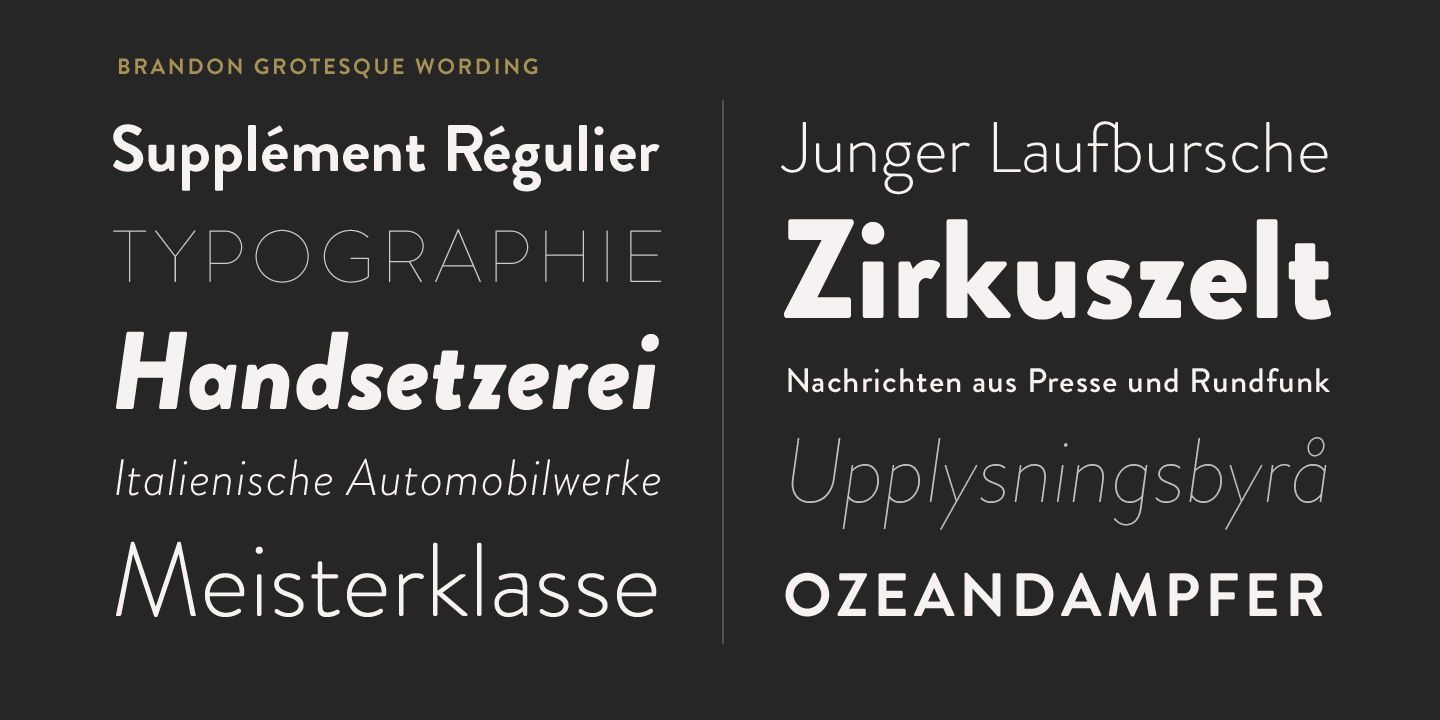 People like the informal warmth of a slightly imperfect grotesque and at the same time these type styles can appear so elegant and sharp. It's also a font style that is adaptable through time and can appear vintage or very of the moment, depending on how it's applied.
With Branded Printed from HVD Fonts, one can see how rustic and classic this font style can look.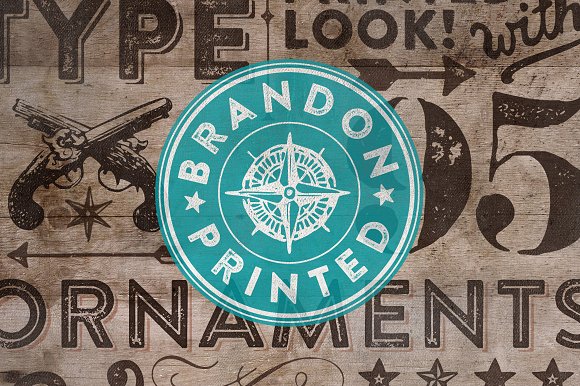 What's very in style right at the moment are the super rounded and geometric grotesques, like Circular. LL Circular is designed by Swiss designer Laurenz Brunner and was released from Lineto in 2013. It has a distinctly crafted look with its own unique details and characteristics. Stylistically, it appears both warm and smoothly balanced.

Gorgeous Grotesques at Creative Market
Creative Market also has many choice grotesques in the marketplace. Here's a diverse sampling of some stellar fonts to choose from: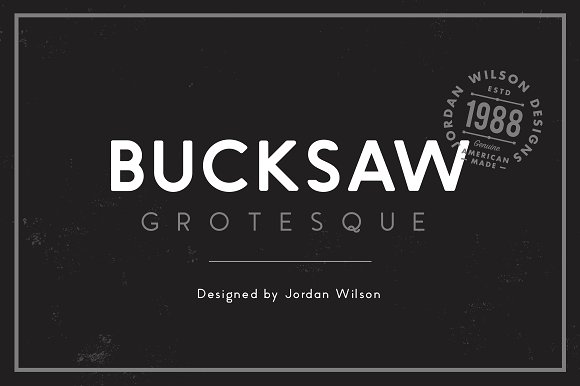 Bucksaw Grotesque, designed by Jordan Wilson, does a really nice job of blending elegance with a rustic and crafted visual style. It's great how the design comes with different weights that relate to the softness of the outline. One can choose from a very crisp regular weight, totally rounded, or somewhere in-between.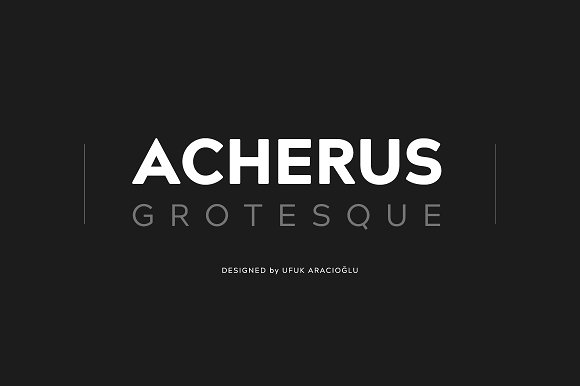 Acherus Grotesque from Horizon Type is a smart and sophisticated rounded geometric with sixteen styles. The typeface also has extended language and ligature support.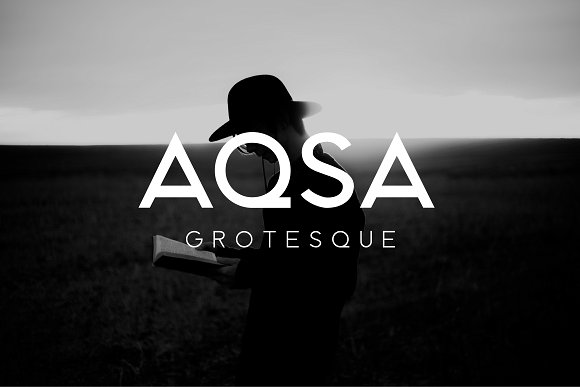 Aqsa Grotesque is a well-crafted typeface that is influenced by early 19th century grotesques used in headlines and sign-painting yet it also has its own idiosyncrasies that give it a distinct look. The typeface has four weights.

Quartz is a refined all caps sans serif with a spacious, stylish and clean look. The typeface has seven styles including rounded versions plus a really nice outlined option. For every purchase of Quartz Grotesque, ten trees are planted.

Halis Grotesque is a fully-stocked typeface with thirty-two fonts in total, eight weights, small caps, Oldstyle figures, scientific inferiors and numerators, superscripts and alternates. The typeface is incredibly versatile and adapted for most used. The old style and stylistic alternatives are well-crafted with a classic appeal.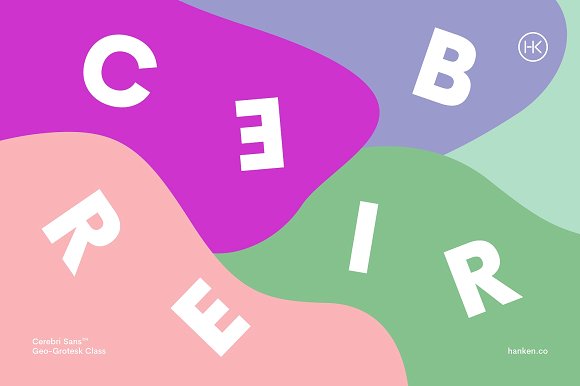 Cerebri, self-described as a "geo-grotesk", is a lovely blend of early sans serif with some humanist influence. The font is very well-constructed with sixteen styles. A versatile typeface, it can work for headlines, logotypes, poster and editorial design projects.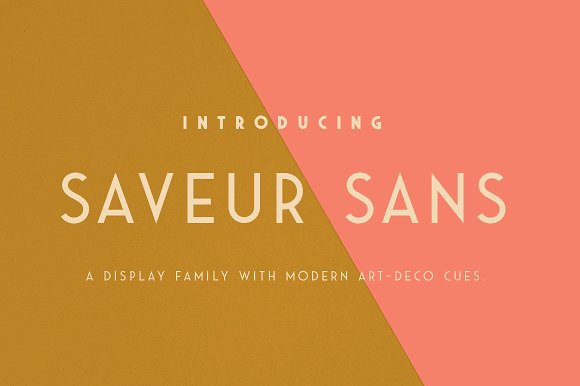 Saveur Sans is a sans serif with geometric characteristics and a chic deco look. It is self-described as a 'cafe' font and would look great in use for cafes, restaurant, and boutiques. It would work well as a logotype, in a badge design or on a packaging design. The typeface includes four weights.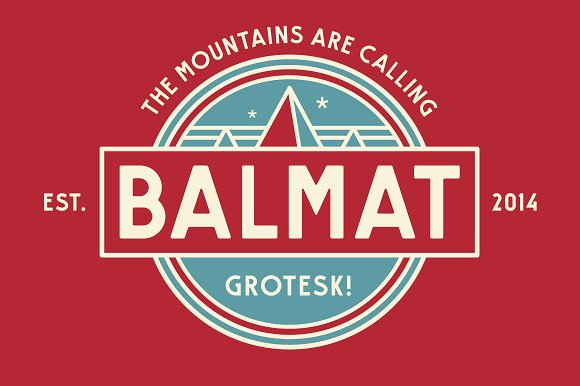 Balmat is a grotesque that really looks like it's from the past. The design is inspired by mountaineering posters from the early 20th centuries and the font has a hand-made and pleasantly imperfect feel. It would be a good choice for as a display type.

Leaner is a clean, sharp and precise uppercase sans serif. The design is elegant and fashionable and appears as a blended geometric plus deco typeface. Thin, regular and bold font weights are included plus numbers and punctuation.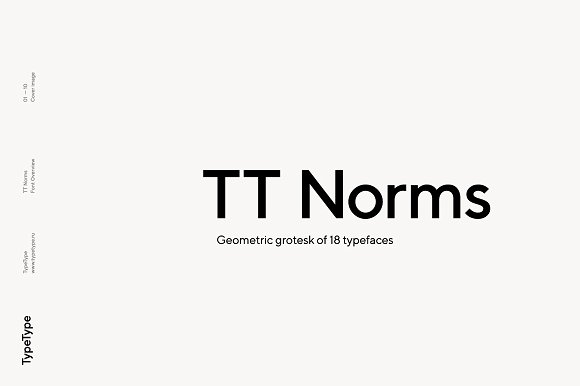 TT Norms is an on-trend and smart-looking geometric grotesk. The typeface has a solid utilitarian look and can be used in a wide variety of applications from headlines to tag lines and text areas. Nine weights plus italics are included plus support for over seventy languages.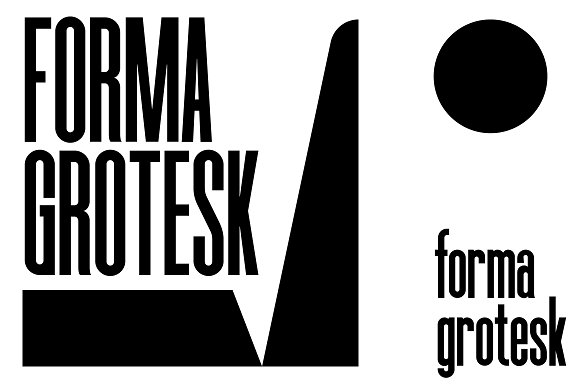 Forma Grotesk is a very tall, semi-bold and condensed sans serif that is a good choice for headlines, posters and movie credits. The typeface comes with two weights plus Latin and Cyrillic language options.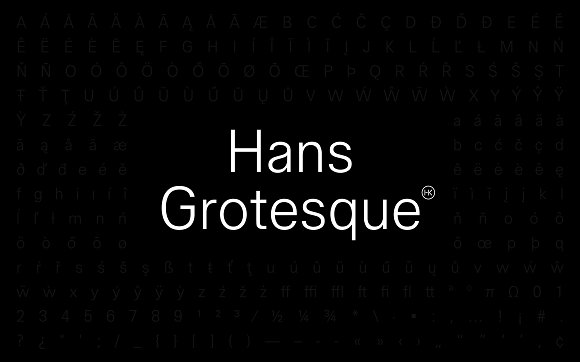 Hans Grotesque designed by Alfredo Marco Pradi is a minimalist, fashionable and clean sans serif design that resembles a neo-grotesque. The typeface comes with six styles plus italics. With purchase one receives both a personal and commercial license, OTF and TTF options and web fonts.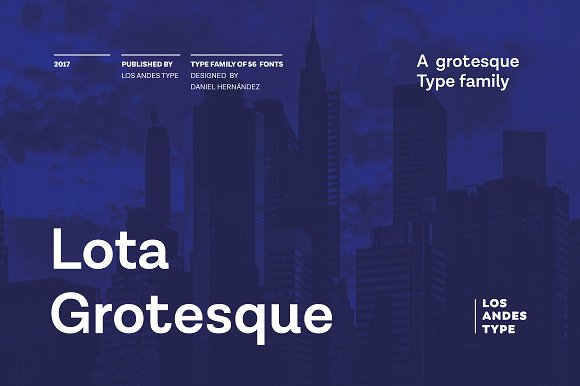 Lota Grotesque from Los Andes Type is designed by Daniel Hernandez with Rodrigo Fuenzalida and the Latinotype team for digital editing. The design is mostly geometric grotesque but also has a neo-grotesque look as well. The typeface has seven weights, alternative versions, and supports 219 languages, making it a very adaptive and versatile typeface.

The Bambino typeface is designed by Milos Mitrovic and Mindburger Studios. The design has a 1920s era geometric grotesque look with some deco details. The typeface has six styles plus italics that span from hairline to heavy.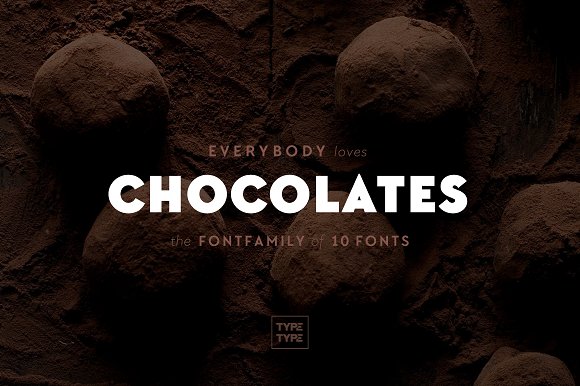 TT Chocolates was designed with chocolate in mind. An elegant and delectable geometric grotesque, the typeface would work well on pretty packaging for chocolate, coffee, sweets and food at large. The typeface has five weights plus italics and supports seventy languages. It is optimized for use in both print and web projects.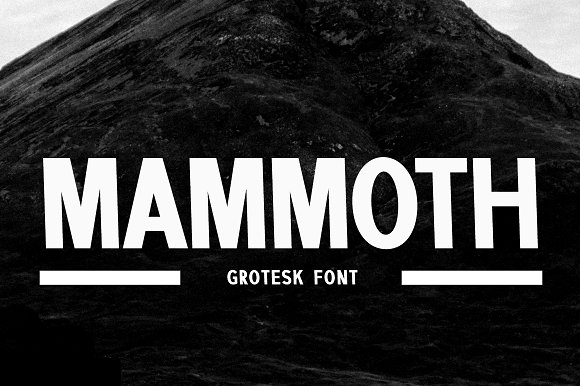 Mammoth is big, bold and slightly italic grotesque. The design has crude uneven letterforms giving it a DIY cut-out and hand-made vibe. It would work well for album covers, flyers and zines. The font is multilingual with letters, numbers, and punctuation.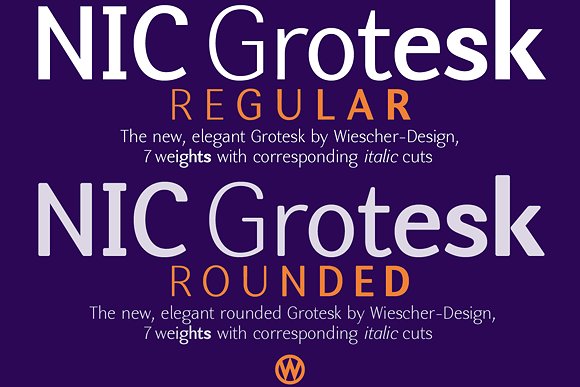 Nic Grotesk by Wiescher Design is more like a Franklin Gothic style grotesque, with more variation in stroke width, than a geometric sans serif. The design is elegant and rounded and optimized for readability. The font family has seven weights plus italics, totaling twenty-eight fonts altogether. Opentype and Webtype fonts are included.

Haus Sans is inspired by historical grotesques from the Bauhaus era. The design has nice variation in letter width, with some letters like the A and G appearing almost extended, and others like the D and L, more narrow. The typeface has six weights including an ultra light and extra bold. Subscripts, superscripts, ligatures and multiple languages are supported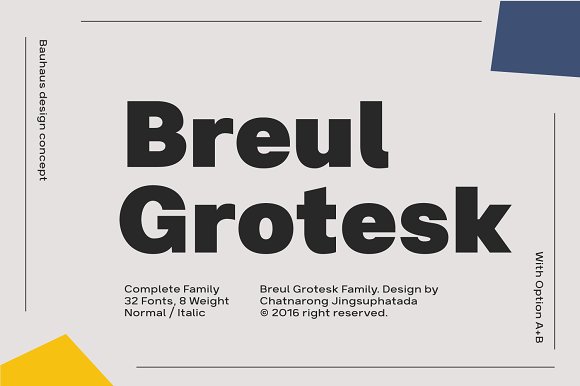 Breul Grotesk is inspired by grotesques of the Bauhaus era as well. It has a classic look and a diverse and nuanced set of visual styles. The typeface includes two versions for each style with alternate terminals for the letters, so you can change the character of the font on the fly. Breul Grotesk has a thin, extra light, light, semi-light, regular, bold, and heavy version, plus italics, in addition to the variants for each style.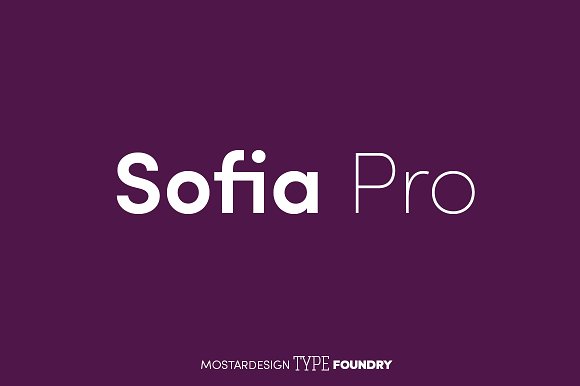 Sofia Pro is a lovely typeface with a premium, elegant and fashionable look. Each font style is perfectly weighted—the thin version is clean, angular and light and the bold appears substantial and well-balanced. Sofia Pro supports many languages, has case-sensitive forms, contextual and stylistic alternatives, ligatures, and small caps. Sofia Pro also has thousands of kerning pairs via Opentype class kerning.
---
Products Seen In This Post:
Getting started with hand lettering?
Free lettering worksheets
Download these worksheets and start practicing with simple instructions and tracing exercises.
Download now!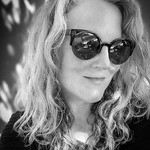 Greta Harding
Creative source. Find Topo Map, Terrazzo, Neo Geo, Gradient, Minimal and Wabi-Sabi design items here. Check out our website for exclusive offers and discounts.
View More Posts