20 Brilliantly Simple Business Ideas Designers Can Start From Home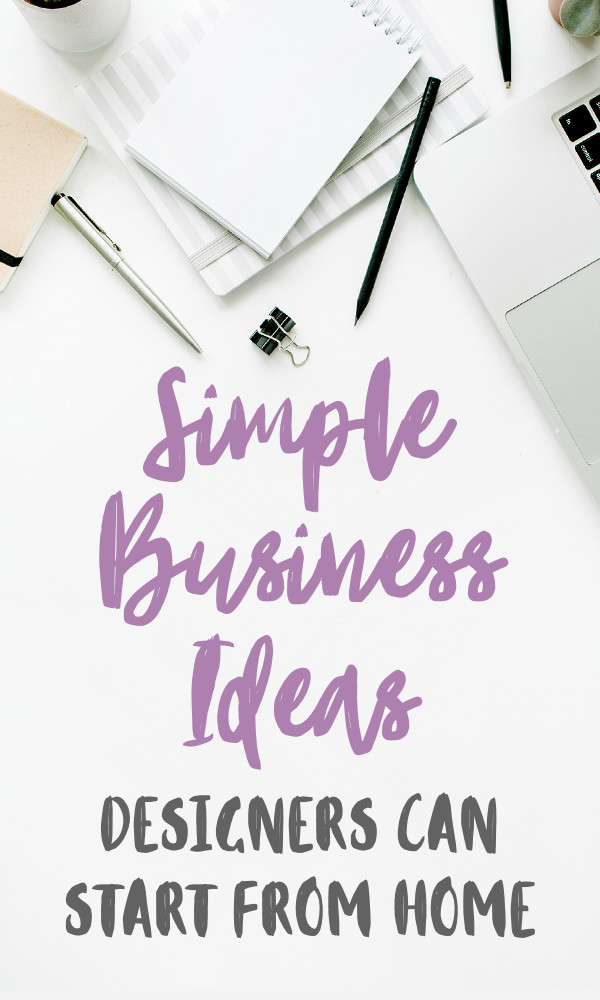 Making money as a designer is a good thing, but sometimes you want to step out on your own and do something different — a side hustle, if you will. And if that's the case, it makes sense to draw on your design experience as a starting point for this new venture. But what fits into that category? Turns out this is exactly what I did a few years ago when I started my second business, and it grew into a profitable venture. You can do exactly the same thing, and to help you out, I've come up with a bunch of ideas to get you started. Tally ho!
Stickers & Signs
I can't believe I'm promoting competition, but here goes. My wife and I run a sticker company, and we started it because it drew on our existing talents, and it was a lot of fun. When you make the kinds of stickers that we do (die-cut), then you're working with vectors all day long. And if you show something in outline mode in Illustrator, you'll see exactly where the cutting machine will cut. That means that if you can make a clean vector design, then you can make a die-cut cool sticker. Yes, there are some materials that you need to buy, and there's the expense of the equipment, too. But you can get started on things for under a grand, and move forward from there. I know, it sounds complicated, but it's not, and you can run it right out of your house, just like I do. I'll even extend this offer: if you have questions, send me a message and I'll walk you through it.
T-Shirt Sales
Ever wanted to sell custom T-shirts but didn't know where to start? As it turns out, it's not that difficult to do. Let me give you a bit of background. There are two basic processes that people use to make a T-shirt: screenprinting and direct-to-garment printing. You've probably owned mostly screenprinted shirts for most your life, because people have been making them that way for decades. But now there are printers that can literally print ink onto T-shirts, which has sparked the rise of direct-to-garment (or DTG) printing. People with DTG machines can print a single shirt at a time, which means that you don't have to keep an inventory of your products — one of the biggest hassles with running your own business. And, many of those companies even do fulfillment, meaning you don't have to even ship the shirts yourself. Basically, you design a shirt, put it up for sale, and collect money. OK, it's not that simple. There's marketing and all that, plus you have to show your customers what the shirts look like But if you're a designer already, you've probably done mock-ups before, right? When I gave this concept a shot about a year ago, I picked up this bundle from Photofic to use as my base for all of my designs. I then setup a shop on Shopify to handle the complex coding stuff that I can't do, and used Printful to make my shirts. Easy peasy. And since this concept also applies to mugs, posters, and even pillows, you can just keep extending it out to whatever cool concept you like. Seriously, the printing and fulfillment market just keeps getting bigger, and it works to your advantage.
Drafting/AutoCAD
Doing CAD work seems like the type of thing that you need a degree to do, and for the most part, you'd be correct. If you need to draw out A/C ducts and mix between CAD and SolidWorks, then sure, you might need some additional background. However, doing some light drafting or CAD work for clients may be a good way for you to earn some extra cash. Why do I know this? Because my wife did just that — in reverse. She's been using AutoCAD in her career as a kitchen designer for the past 10-plus years, and she didn't need a degree for any of it. Plus, when she decided she wanted to do some work in graphic design, most of her skills translated into Illustrator seamlessly. After all, AutoCAD workers use mostly vectors, and although there are plenty of things to learn to get going efficiently, it's still an option. Who knows, it might even set you on a new career trajectory. Is AutoCAD more complex than Illustrator? Absolutely. But if you take the time to learn it, you can make it happen.
Photo Editing
I have a lot of photographer buddies, and they tend to fall into two camps: the kind that love to edit photos for hours, and the ones that hate it. I fall into the latter camp, and that means I try to farm out the work whenever possible. And that, my friends, is your opportunity. No, I don't want to hire you, but there are other people out there that will, and all you have to do is what you (probably) already do as a designer. Work out a service where you take their photos over a service like Dropbox, you do your edits, and then ship them back as the same names with "-rev" at the end. Simple.
Comic Book Letterer
Ever wonder how the words get onto the pages of your favorite comic book? Well, it used to be some dude sitting at a drafting table hand writing everything into their own balloons, but nowadays it's all done using Adobe Illustrator. The comic book industry has traditionally done things in a very linear order, with the letterer being the last person in the chain to get to work. When they start, the page has been penciled, inked, and usually colored, and all that has to be done is for the letterer to add the word balloons and the text from the script that the writer provides. They're then given a PDF to work with, make the balloons in Illustrator, fill them in using fancy fonts (like the ones Comicraft sells right here on Creative Market), and send it back for final proofing. Now you won't break into Marvel or DC right off the bat, but there are lots of comic book hopefuls out there that need their comics lettered, and a quick search or two on Facebook will find them for you. Who knows, it could turn into something fun down the line, too!
Color Flatter
Let's go back to comic books here for this next job title, and although it doesn't involve a lot of complex work, it's a necessary task to get a comic book done efficiently. The colorist for a comic book is often given a PDF or Photoshop file to work with that has no colors, just line work. To get the colors in there, they have to separate each character and their respective colors. They do that by using the lasso tool and the paint bucket to select various shapes, and then fill them with colors. Take a look: Now since there are tons of elements on a page, it can get pretty complex to put a whole page together. To make things go smoother, they hire a flatter to do all of the lasso/fill work for them. It saves hours of time, and although the job typically doesn't pay incredibly well, it can be a good side gig that brings in some extra cash. And isn't that always a good thing?
Wrap Designer
This may seem like a bit of an offshoot on the whole sticker thing, but bear with me. Wraps are technically stickers, but designing them takes serious skill. It's working around three dimensions, trying to ensure that your pattern looks good from all angles and is cohesive. Finding someone to do decent wrap design can be difficult, but if it's a skill set that you have in your quiver, then use that to your advantage. How? Well, there's selling your patterns online, for one. If you create a series of stencils for certain vehicles, they could be used as templates for other projects. Heck, you could even  sell them right here on Creative Market.
Coloring Book Designer
Ever thought about making your own coloring book? If you have any artistic tendencies at all, this might just be your bag. "Now Kevin," you might say, "how do I get a coloring book printed?" You don't, silly. You make it a PDF and sell it online as a digital download. Although I have my online shopping cart management system of choice, there are a number of them out there, and many offer ways to sell digital downloads. It doesn't matter if you're pitching a non-fiction tale about the bull that stands on Wall Street or a coloring book, you can sell it online. There's no maintenance, no physical inventory to worry about, and it can literally make you money in your sleep. And should you get a wild hair and decide that you do want to release a physical version, no sweat — start pitching it to publishers and show them your download numbers. That should help out.
Sell Sewing Patterns
Am I coming out of left field here? Maybe, but bear with me. I read this article a few months back and thought, "That's ridiculous. $600k a year for doll clothing patterns?" But then I started thinking about it, and it made sense to me. After all, my daughter is turning four in a few months, so I get the obsession with dolls from a Dad angle. And since this particular company focuses on clothing for American Girl dolls — which are notoriously expensive to clothe — making your own clothing would be a more affordable option. So what does this have to do with graphic design? Ever seen a sewing pattern? It's all lines and numbers, and you can make those with Illustrator. And if you want to sell them, then you have to bundle those as PDFs, and that's no sweat. Basically, if you sew on the side right now and like making your own patterns, you could be selling them to make some cash. But remember, I'm the guy that brought you the idea, so don't forget about my cut of your future $600k.
Sell Your Adobe Patterns/Actions
When I started doing design, I didn't take a lot of time to learn all of the productivity tips that I now use regularly. Actions, for example, didn't make sense. Why automate something like that? Then I did 143 sticker designs that had to be placed using the same rhythmic movement, and I realized that automation was where it was at. The same goes with patterns and brushes. And you can sell those, too. Where? Here, silly. But you probably already knew that. Make patterns for things you use every day, or ones that other people would find handy. Come up with brush ideas and hawk them, too. The world is your oyster, and so is your Adobe Creative Cloud suite.
Give Your Work Away for Free
Now wait — this is a business? Yeah, it sure is. All sorts of famous things started off as freebies — including Gmail, which is probably what you're using for your inbox. And you have to know that there are free things out there for designers, because you know that DaFont exists, obviously. But how does this help you out? Easy: Exposure. Give away a free font and you might attract a fan of your work. Give away your photographs and see who comes to you for their next photo shoot. By giving your stuff away you're earning karma points and potentially pulling in clients. Maybe it's not profitable on its own, but if it brings in money indirectly, then that's a good thing.
Make an Etsy Shop
When we started our sticker biz, we weren't sure where to hawk our wares other than our website. I knew of Etsy, but wasn't sure if it was an outlet or not, so I put off setting up a storefront there for about six months. That was dumb. Etsy has become a huge part of our business — so much so that I'm not sure if we'd still be around without it. We sell stickers, but you could sell any number of homemade items on there, and it gives you a great platform for exposure. It's not perfect, but we like the edge it gives us, and you might, too.
Sell Your Skills
I'm typically not a fan of online courses, because more often than not you don't get the quality of instruction that you're expecting. But there are sites that weed out the good and the bad, and they even accept submissions. That could be your job. How? First, you apply. Lynda.com has an application page that will get you going, for example. Once you know their requirements and what kinds of courses you can provide, get to work and start your lessons. Barring that, you could setup your own system including free downloads, if you want. It's a bunch more hassle, but you're in charge of your own stuff, and that might be worth it. No matter which way you go, it's a good way to make some extra cash.
Sell Your Old Stuff
One of my side hustles is working for custom car and truck magazines, and I've been doing that for about 15 years now. In that time I've shot tons of articles that include step-by-step instructions on how to perform a particular task, and sometimes either the article never ran or I had more pictures than they used. And even if it did run, the exclusivity contract on that work is only a year, so I'm more than able to do something with it. But what? That's when I decided to start selling some of my old articles as inexpensive ebooks — $0.99 each, or so — and pitch them on the iBook store and Amazon. I'm still in the process of compiling and designing everything, but the point is that these items will soon become digital downloads that involve little to no maintenance on my part and essentially become passive income. What does this have to do with you? Look through your archives and find out. Maybe you've got a project or two that went nowhere that you could resurrect today. Or you have old photos that you could sell either here or on a stock photo site. Whatever it is, if it's old and you considered it dead a long time ago, it's time to find out if it can do some good in the future.
Write a Book
"But Kevin, I'm not a writer!" Yeah, neither was I until I wrote down the story of a custom car that I owned. Next thing I knew, I had freelance work coming in and a new career path. I bet you write maybe 5,000 words a day and just don't know it. Between emails, texts, Facebook, Twitter and everywhere else, we all produce a large amount of words a day, and if you were to put that effort toward a book, then you could sell it and make some cash. What do you write about? Design. Your experiences working as a designer. What it's like to be a freelancer. Or work in an agency. Whatever it is, apply your design skills to a book and see what comes out. Worst case you give it away for free and it becomes something to put on your resume. You can do it. I believe in you.
Create a Font
Maybe this is obvious, but it's pretty easy to make your own font. Don't believe me? Read this and then get back to me. Once you've done the hard work, go ahead and sell it here on Creative Market or put it out there for free to earn some social karma.
Hold an Event
In doing my research for this article, I found this as one of the tips for side jobs for designers, and I wasn't sure if it made sense. But the more I thought about it, the more I realized that it's brilliant. Here's why. First off, you can hold a workshop for other designers. Teach them your skills in a particular area and go from there. Or you can set up a charity event for your favorite cause to raise some extra cash for them, or just a networking function to meet other designers. Maybe it's a weekly hangout at a coffee shop where you all can work and form your own brain trust. Whatever it is, get something started now, and have fun with it.
Sell Book Cover Designs
I have a lot of different side hustle ideas, but a lot of them revolve around writing books. And whenever I get done with one of them, I think about what the cover would look like and I eat myself up inside with self doubt about my work. Know what I'd like? To just hire someone to do that work, and take it off of my plate. You could be that person. If I need someone to do that kind of thing, then there are others, too. Pitch your name out there and see what sticks to the wall. Or you could create some fictional book covers and put them up on Behance or Dribbble. They're all options, and it could be profitable.
Become a Consultant/Tutor
There are lots of people out there that want to be graphic designers, but don't know where to start. And what's worse is that they don't have the money for a formal education. What if you could provide a personal experience for them that would give them what they need? Easy: you can. Sure, you'd have to develop courses and all that, but there's no reason you can't mentor/tutor someone into their future career. And if that's not an option for you, consider consulting. It's essentially the same gig, except now you're providing your knowledge and experience in the field to businesses that want your opinions. Consultants can make some decent scratch, too, so there's that.
Sell on Creative Market
Well this one is a gimme, right? Time to head over to this page and apply to open your own shop here at Creative Market.
---
Products Seen In This Post: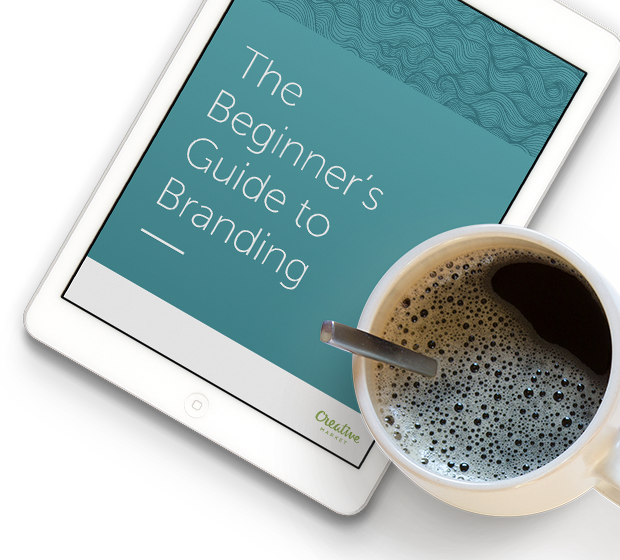 Free Beginner's Guide to Branding
Designing your own brand?
A fun, friendly, FREE guide to build a stellar brand identity.
Download now!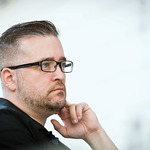 Kevin Whipps
Hi! My name is Kevin Whipps, and I'm a writer and editor based in Phoenix, Arizona. When I'm not working taking pictures of old cars and trucks, I'm either writing articles for Creative Market or hawking stickers at Whipps Sticker Co.
View More Posts