How Homepage Characteristics Can Affect Success: New Data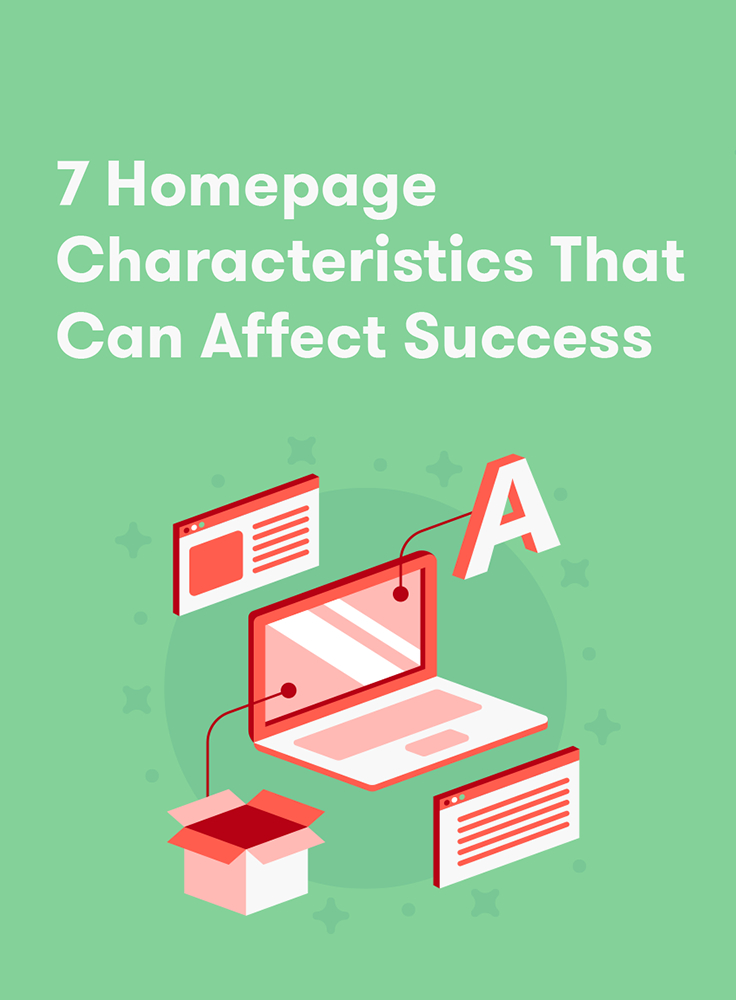 Your homepage is the customer's first impression of your company, making it extremely important that the website layout is designed in an intriguing way. Aesthetically, a website should choose legible typefaces styled with deliberate colors and sizes. Beyond what meets the eye, there are best practices for the site characteristics of a homepage such as word count, response time and site size.
The most important concept to remember is that your homepage should direct the user to the information they desire, rather than displaying everything on the landing page. Sometimes the more simple and sleek designs are what turn one visit into many.
To uncover the most popular website characteristics for successful companies, we analyzed the top 1000 homepages from the 2016 Inc. 5000 list of America's Fastest Growing Companies. Whether you're reevaluating your website or starting from scratch, these findings will help you identify the best direction for your vision.



Branding is key for companies to capture their customers. Everything from imagery to the typeface used in the website copy and logo can make or break a company's online success. Designers are often faced with choosing a typeface that speaks to the look and feel of a brand, but with so many typeface options available, it's important to begin with the basics.
Using serif vs. sans-serif fonts on websites have been up for debate for years, but it's evident that a majority of America's fastest growing companies use sans-serif fonts on their homepage. While serif fonts appear more formal and elegant, sans-serif appears more minimalistic and approachable. It's more common to see sans-serif typefaces online due to their clean appearance and readability on low-resolution screens, which easily draws the eye down the page.


Choosing a typeface comes with trial and error. Once you layout your website, choose a few options based on look, readability, universality and file size. Test their appearance across different platforms and browsers to make sure they reflect your original design concept. It can be difficult to decide between similar typefaces, such as the top three fonts used by America's fastest growing companies. Don't be afraid to share mockups of typeface contenders with your team for their input.



While pure black may seem like an obvious choice for your website copy, it can actually be too harsh for the eye when paired with a white background. Since color shades are left out of consideration during website design, pure black was popular amongst America's fastest growing companies. Instead of mimicking the standard choice, test different colors, shades and tones from your chosen color palette. There is a fine line between being bold and jarring.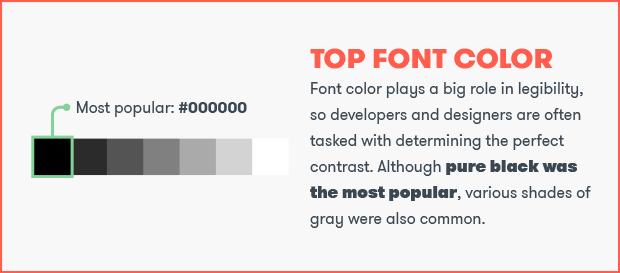 Readability of your website can make or break your bounce rate and return customers. Although 14px was most common for America's fastest growing websites, 16px is often used for website copy. Make sure to also keep structure of importance in mind, like the title being larger than the copy, and stick with the same proportions throughout your entire website.



Beyond what meets the eye, there are some website characteristics that America's fastest growing companies use in the delivery of their homepage such as word count, website response time and average size—see below for the findings.


We found that the average word count of 605 words provides the right balance of imagery to copy, without overwhelming the reader. If your homepage is looking text heavy, consider moving your copy to categorized pages.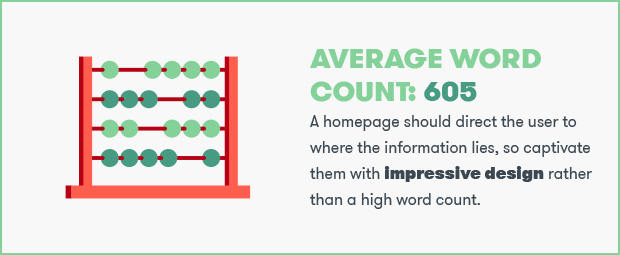 While it's important for a website to load as fast as possible, anything above eight seconds will increase your bounce rate. If you're unsure of the load speed of your website, use an online tool to check. If you find that your page is slow to load, consider moving larger components to subfolders on your site.



Your website load time is directly affected by your site size. If your page is slow to load, consider decreasing the amount of imagery, interactive components or video on your homepage by moving them to separate folders or even using them for your social strategy instead.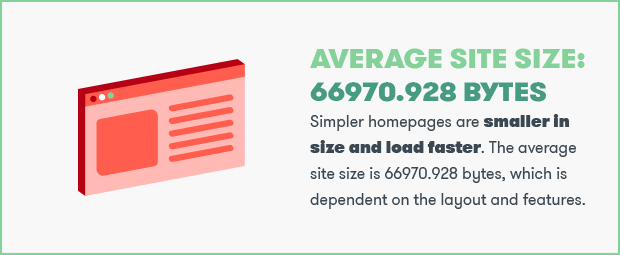 With these concepts in mind, select from thousands of our fonts, graphics and photos to help design the perfect homepage for your brand.


Getting started with hand lettering?
Free lettering worksheets
Download these worksheets and start practicing with simple instructions and tracing exercises.
Download now!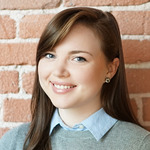 Sarah Archer
PR pro turned SEO maven, Sarah is a Senior Content Marketing Specialist who specializes in developing and promoting content that not only drives growth for top consumer brands, but also gets outlets excited about sharing it.
View More Posts