At Creative Market, each person plays a special role in making our community and platform the best that it can be. Our folks on the engineering team are the superheroes who answer the distress bat-signal at all hours of the day and come to the rescue whenever there's something wrong. With our community expected to grow even more in 2017, we thought it was time to add another member to our team. Everyone, meet Kyle Arch. He's our newest Web Engineer and will be working on some pretty cool projects to help users have the best experience possible with no hassle.
Tell us a little bit about yourself and what you do for Creative Market.
My name is Kyle Arch and I'm a web developer. For Creative Market, I'm excited to be a backend developer on the conversion team. I'll mostly be working in PHP to make new features and write tests for CM to perform better and reach the needs of our customers.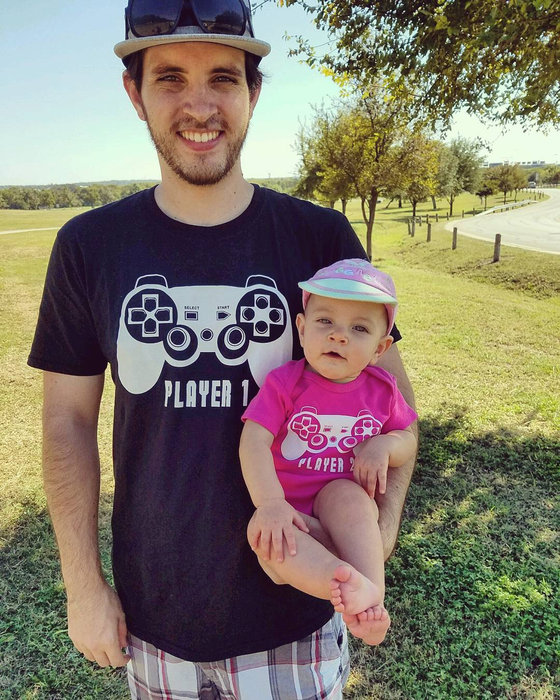 Kyle with his adorable daughter, Daisy.
What were you doing before you joined the team and how did you and Creative Market "find each other"?
Before Creative Market, I was the Senior Technologist for a small startup in Austin that worked to help (mostly) doctors attract new patients to their practice. I enjoyed working there and building an interesting "CRM" platform, but towards the end, I felt unsupported as a developer. I began looking elsewhere, and Winn reached out to me on Hired. We spoke for a few weeks, making sure both sides felt comfortable with the fit, and it's been wonderful since then!
When not at work, what do you do for fun?
I have an almost 10-month-old daughter named Daisy, so I sleep for fun. Just kidding! My wife and I moved to Austin two years ago, so we're still exploring what Texas has to offer (especially by trying new restaurants). I do also love to read and enjoy playing video games – I'm a big fantasy nerd, which applies to both of the aforementioned activities.
Do you have any go-to music when you're working?
Most of the time I actually don't listen to music while working, but when I do I tend to pick either Muse or sometimes electronic music helps me focus.
Have you seen any products here on the site that you especially like?
Not any one product, but I love the Web Elements category. I love to work on side projects to help grow my skill set, but despite my best efforts, I will never be a designer. It's nice to browse and buy some components that come in handy when building things for the web.
What inspires you creatively?
Ok, first, this one is kind of weird. The Social Network has a way of motivating me to code every time I watch it (and yes, I watch it a lot). Besides that, reading spurs my creativity, and personal need drives it. I make things often, and it's always because I want to use what I've made.
Any parting words of wisdom?
I saw this at Facebook's campus a few years back, "If it works, it's obsolete." It's a quote from Marshall McLuhan that inspires me to work hard and constantly improve. Although meant in a technological sense, I try to apply it to the rest of my life as well. It's easy to settle into complacency when things work as intended, but there is also always room to improve or expand.
Getting started with hand lettering?
Free lettering worksheets
Download these worksheets and start practicing with simple instructions and tracing exercises.
Download now!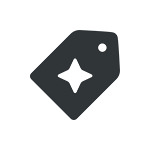 Creative Market