How to Earn Passive Income as a Graphic Designer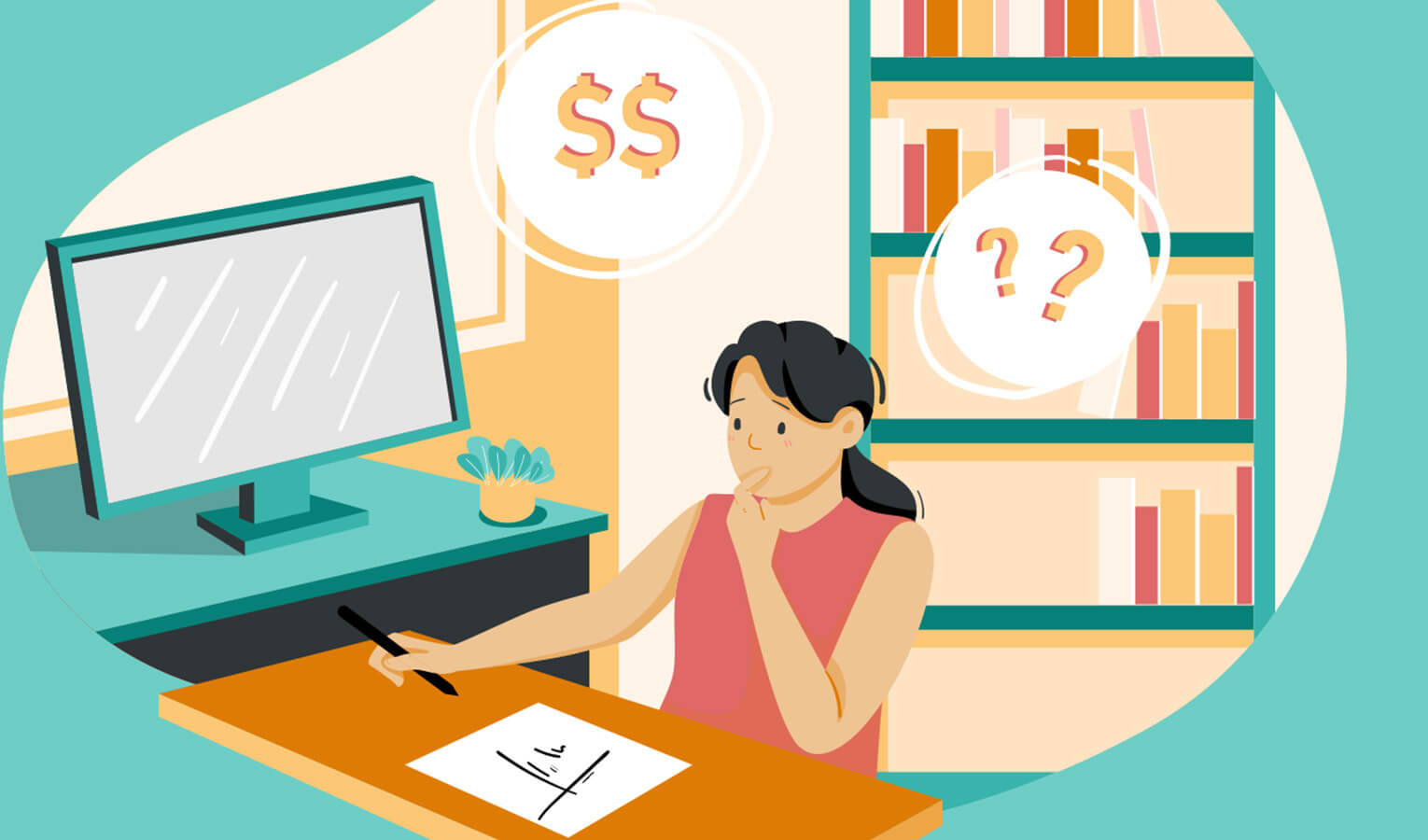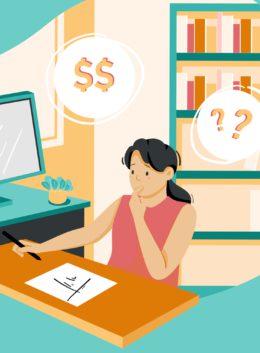 Hello! I'm your friendly internet friend here to teach you a little bit about passive income. So what is passive income, you ask? Passive income is income that you generate where most of the time and effort required is invested upfront; as a designer, specifically, it's about creating products once that will yield multiple earnings over time.
So you mean I can make money…while I sleep?
While that is one of the biggest phrases I hear about passive income, there is much more to it. When creating and planning your passive income products, there will be a lot of work that will initially go into making them.
Consider the start of every product a small passion project. Once the product is made and on a platform like Creative Market, that's when the magic happens. I'm not saying you'll end up making millions, but even an extra few dollars a month helps, right? I would also recommend sharing your product on your social media platforms to get some promotion out there. It doesn't hurt to do a push every few weeks or months to remind people that you have products for sale.
When I first started out in the passive income realm, products that I sell now started out as tools I was just making for myself to fill in gaps of the tools I'd purchased that weren't quite what I needed. So, I learned to make brushes from scratch using my own textures, and at that point, I figured why not offer them for sale? There was a learning curve in this that took me some time to figure out, but once I did, I then created my first set of digital chalk brushes for Photoshop, and then a few years later, I created a sister set for Procreate.
In 2019, I spent 6 months on a Procreate brush set that I planned on using myself and found when I shared screenshots of the brushes in action, I got a lot of inquiries as to when I would be selling them. Those turned into my Storybook Brushes for Procreate. I would have made this set regardless of selling it, but it is now one of my best sellers.
The notion of earning while you sleep isn't exactly false, but it's not a "throw it out there and forget about it" kind of thing.
How do I know what I should make?
I am a big believer in making the sort of products for others that I would use. For example, I am not a watercolor painter, so making watercolor brushes would not make sense for me since I don't know the little intricacies that come with painting in watercolor. However, I do love digital sketching, so I've made many (too many? Nah…never enough) pencil brushes for both Procreate and Photoshop.
Some of the products you could consider making are Procreate brushes, Photoshop brushes, Textures, and Templates for things such as logos, menus, or even photo mockups! You could also make Fonts or style guide templates; really, the ideas are endless.
To figure out what would best suit you, look at the products you've purchased in the past, and look at what you do now. Make a list of what you use daily, is there a certain style of stock photos that you gravitate towards, have you had to build assets that can be repurposed as a product? (Keep in mind, things you make specifically for a client you may not be able to turn into a passive income product depending on your contract, but you could create something in a similar realm that could be.)
Think about the things you like to make when you're not working on client work. Do you enjoy creating typefaces? Taking photos? Making greeting cards? Look at what you make for fun in your off time and see how you could translate that into a product.
I've made a product, now what?
Woo hoo! Great job! That's step one!
Excuse me, step ONE?
Yeah, step one. You've made the product, and now you have to create the listing and reel people in.


I know it can be tempting to just throw a product up for sale on a selling platform and try to convince people it's great, but your audience needs to know what they are getting out of it and why they should buy it.
Start with a title
Use the word limit to really hone in on what the product is.
Example: Let's look at a title such as Fancy Pencil Brush Set for Procreate. I began with what I called the set (Fancy Pencil) and what the set is (Brush Set), then ended with what the product is for (for Procreate).
Let's try another: Something such as Super Duper Cursive Script Font. It includes the name of the typeface (Super Duper), the style of typeface (Cursive Script), and what it is (Font).
You want to be as descriptive as possible and use keywords that your audience will use to search. If you're still stuck, search Creative Market and look at how others are naming their products for inspiration (this also helps to make sure that no one else has used that name before!).
Now it's time for the feature images!
These are what will draw the audience to look at your product over the others surrounding it. You want to make your image stand out while still considering how you want it to look in use. The first image is the first thing your audience will see, so make it look nice. Again, look at how others advertise their product with their main feature image and use that as a jumping-off point.
And remember, sometimes simple is better.
At this point, you want to create some supporting images to show the product in action. If you're making things like Procreate brushes, show some art you made with the brushes and label what brushes were used where. You can also make a brush guide to show the audience just what they are receiving when they buy your product.
Now we have to create a description for your product
You can make this as long or as short as you'd like. I find the sweet spot is a medium-length description. Begin with a catchy opening line (for example, "these are the most realistic chalk brushes you will ever see"), and then give a short description of the product itself. Finally, give your audience a list of what they will receive in their download — basically just a list of everything that would be within the folder.
Pricing your product is one of the more difficult things to do
You don't want your product to be so high that it is unaffordable, but you also don't want to make it so low that the product is devalued. Think of how much time it took you to create your product, research what comparable products are going for, and then find a middle ground where you feel your product is affordable while still allowing yourself to make a decent profit.
Finally, keywords
This is important because it will allow your product to be found through a multitude of search terms. You want to keep the terms relevant to your product, so putting "web design" on a brush pack may not be the most effective use of that term, and it will target the wrong audience, but "pencil brush pack" as a search term on your digital pencil brushes will target the right audience.
Example: For my Storybook brush pack, I used the following terms: Procreate, Illustration, illustration brushes, procreate brushes, pencil brushes, texture brushes, brushes, kids illustration, texture, storybook, children's illustration, kidlit, kid lit
These terms allow me to target the right audience for my brush pack: Children's book illustrators who work in procreate and create textured illustrations that look like they were made with traditional media.
Where can I sell the things I make?
Great question! There are so many platforms out there that will allow you to make passive income. Most will take a percentage of your sales in exchange for hosting your products on their site. You also have a non-exclusive license to sell, so you can host the same product on multiple sites in order to expand your audience reach. A great place to start is right here on Creative Market, in addition to your own website!
Another great method of selling your products is doing Live Workshops. This is a fun one because this is something you can offer in addition to your products and use it to direct traffic to your selling platforms. While it does require some work and interacting with people, it's a great way to engage with your audience and see what sort of other things you could offer them.
I run an online lettering workshop about once a month and sell tickets to it through Eventbrite and then run the course over Zoom, and I know several artists who have done the same. It's a great way to gauge what your audience is looking for, how they respond to your products, and what you could offer in the future.
In the end, you'll get out of it what you put in. Now go forth and create!
---
Shauna Lynn Panczyszyn is the shop owner of Wonder & Wild Gear and works out of her home studio in Chicago, Illinois, with her pup, Teddy Bear. Some of her clients include Dear Evan Hansen, Adobe, Facebook, Twitter, and Samsung. She is a co-author of Creative Lettering & Beyond from Walter Foster Publishing. She's an avid lover of Disney (Epcot being her favorite park followed by Magic Kingdom) and enjoys ice skating in her free time, as well as long marathons of HGTV and sketching for fun. Some of her clients include Dear Evan Hansen, Adobe, Facebook, Twitter, and Samsung.
---
Products Seen In This Post:
Getting started with hand lettering?
Free lettering worksheets
Download these worksheets and start practicing with simple instructions and tracing exercises.
Download now!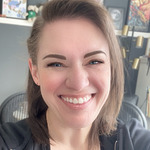 Shauna Lynn
I am a hand lettering artist and illustrator with an obsession with cold brew located in Chicago, where I work out of my studio with my puppy, Teddy, the Director of Cute (for which is does a very heckin' good job). I have been working professionally since 2010 and have had the pleasure of working w…
View More Posts