How to Launch Your Ecommerce Website: 40 Templates & Tips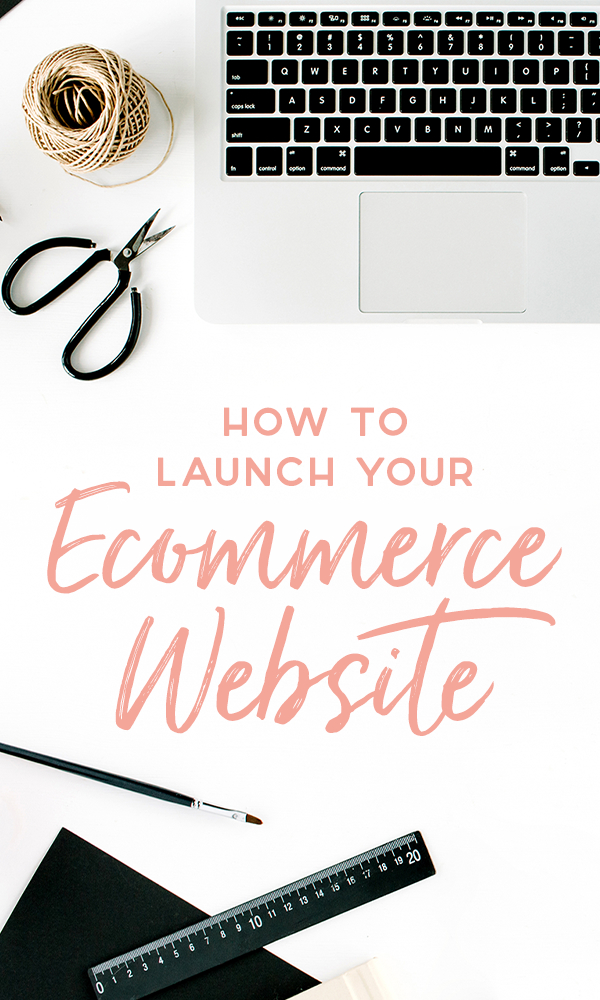 Starting an e-commerce site requires time, dedication, financial resources, and hard work. It consists of steps and decisions that must come together at the right time. If you're planning to create one for your business, here's a list of tips and resources to help you launch your online shop.
Note: These tips work best if you already have a product or service to sell/offer.
10-Point Checklist to Start an e-Commerce Business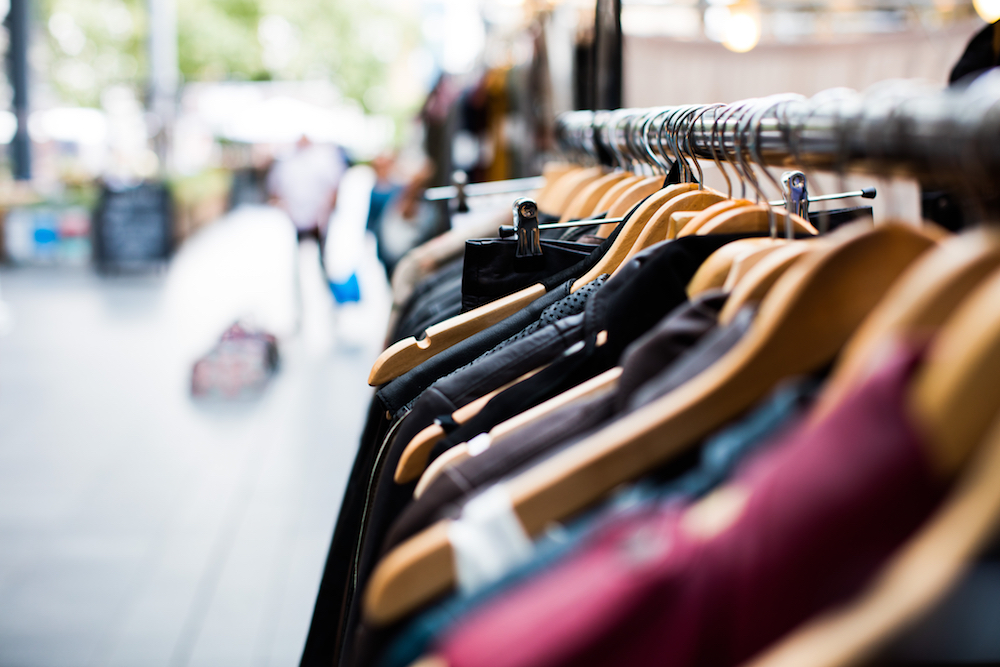 1. Create a business name.
After deciding what product to sell or service to offer, creating your business name is the next step. Make sure it's memorable, unique, and niche-related. You can perform a business name search online to make sure the one you choose is still available.
2. Acquire a domain name.
Preferably, you should use your business name as your domain name. Otherwise, make sure your website URL is still related to your brand. It also must be easy to recall, spell, and pronounce.
3. Choose the most suitable structure for your business.
You have several options regarding business structure: sole proprietor, partnership, LLC, and corporation. If you decide not to register your business as an LLC or corporation, the IRS will automatically consider you as a sole proprietor or a partner. If you're unsure about this step, seek the help of a professional, like a lawyer, to explain the differences of the structures in details.
4. Get your Employer Identification Number (EIN).
You will need an EIN so you can open a bank account for your business and file your company taxes.
5. Apply for business permits.
Even if 99% of your business deals happen online, your business is still not exempted from certain licenses and permits. If you don't know what type of permits online shops need, check with your city and state. Make sure to have them before launching your online store.
6. Find the best vendors and suppliers.
Whatever niche you're part of, you'll have some competitors (sometimes hundreds of them). It's in your best interest to find the best vendors and suppliers that can give you top-quality materials for the best price. Look around until you find a merchant you can do a long-term business with.
7. Outline your marketing strategy.
Even if your online shop is not yet ready to go, it's smart to start setting up your social media accounts and writing content for your blog.
8. Use the right software and tools.
The right software and apps can cut your work in half. Look for an email marketing tool, CRM software, accounting apps and the like that you can integrate into your online store once it's up and running.
9. Stock your inventory.
Whether you have a garage filled with products or a large cupboard where your items are stored, make sure you have enough to launch. It can be difficult to pinpoint how much you'll need, but in general, it's safer to have more than what you think is "enough."
10. Ensure your business is up to date.
Once you kick off your online store, things will move at the speed of light. Make sure not to overlook filing annual reports, fees, and business permits. Mark your calendar, so that you can stay on top of them.
Pin this guide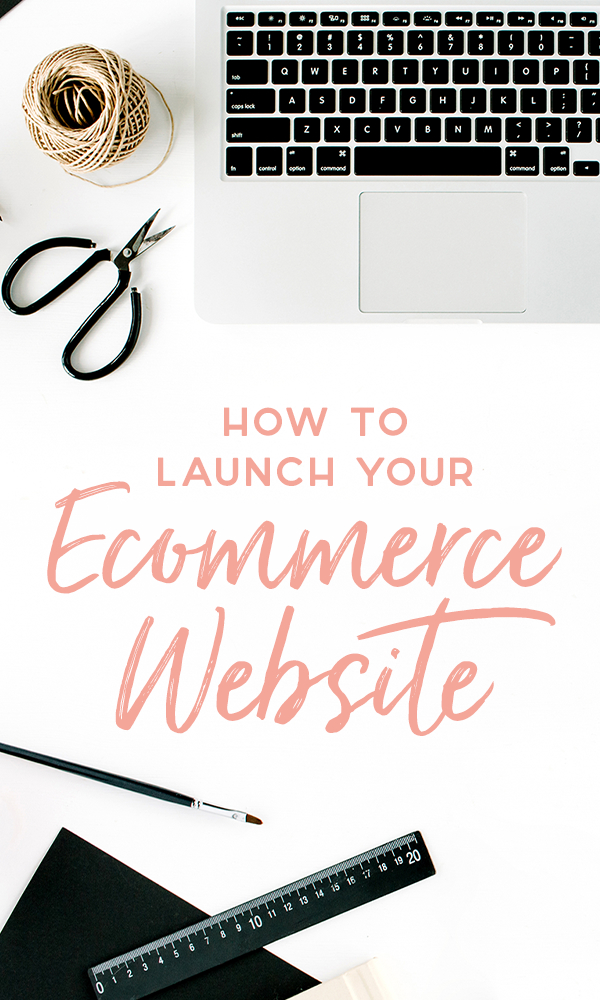 10 Factors to Consider When Choosing a Theme for Your Site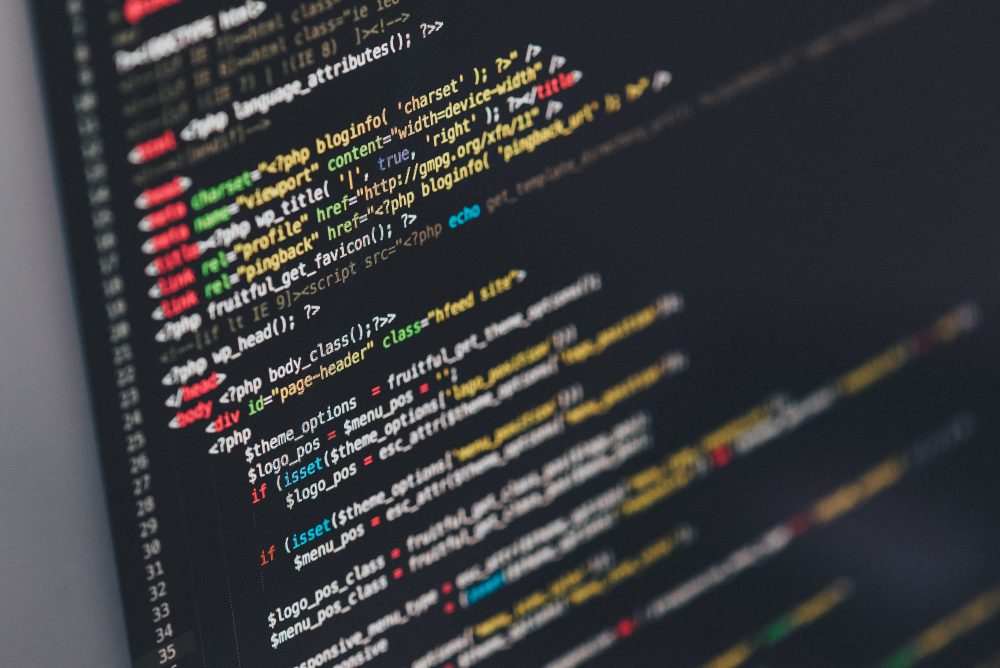 When building an online store, it's crucial that you understand how the design of your site directly affects your traffic and profit. When shopping for the theme of your website, make sure to take these factors into consideration.
11. Design
When it comes to e-commerce sites, it's not necessary to have a flashy or cutting-edge design. Your first priority is for the site to be functional and intuitive. For the theme, make sure to prioritize user experience. Pick a design that will enable your clients and visitors to quickly do the things they came to your site – browse your products or shop. Stick to a straightforward and user-friendly layout that makes site navigation, product search, and shopping smooth and easy.
12. Features
A good web design is useless if it lacks the important features your business needs. In general, an online store needs the following functions: news section, new products section, popular product sections, search, advanced search box, add to cart or purchase button, and icons of payment options. You can add more features when needed.
13. Color Palette
The color palette of your site helps form your online identity, so it's imperative that you choose it diligently. The simplest choice is a color scheme that matches your business or brand. You may also try color psychology that strategies the use of color to have an impact on customer awareness. Assess how you want visitors to perceive your brand and opt for a palette that can best generate that impression.
14. Customization
Look for a template that is easy to customize. Preferably, the template should work with HTML code to allow quick changes and adjustments. If you're unfamiliar with HTML, don't worry: most themes can be restructured without you changing the code. Keep in mind, you don't want just an eye-catching site, but one that sells too. So, ensure that every element adopted has a purpose that will benefit your site.
15. Browser Compatibility
It's essential that you pick a theme that works with most – if not all – browsers to give visitors a consistent look and feel. Also, it's critical today for businesses to embrace a mobile strategy due to the ever-increasing smartphone usage. Make sure you pick a template that's also compatible with mobile browsers.
16. Provision for Banners and Slides
Promo banners and slides are eye-catching and valuable. It's also growing in popularity for its capability to keep visitors on the site. Make sure your theme supports ad banners and slides to boost your marketing prospects.
17. Trendy Look
A template with a more contemporary look works well with online users, particularly with the younger market. As a rule, look for a theme that covers and appeals to a wide range of visitors.
18. SEO-Friendly
Top Google ranking means high traffic which typically results in high conversions and sales. The template you choose must be SEO-friendly for quick indexing and more efficient search engine results. Also, look for a theme with SEO-friendly features embedded in it.
19. Price
Not all startups have financial freedom. In fact, most struggle on how they can divide their capital. Your e-commerce site is one of the aspects of your business you need to set a budget for. As much as possible, avoid using free templates as they have restrictions and annoying banners unrelated to your business.
20. Support
Make sure you buy a template from a reputable vendor that offers immediate technical support in case an error happens.
10 Unique Templates for e-Commerce Sites
Here is a list of e-commerce templates you can use to set up your online shop.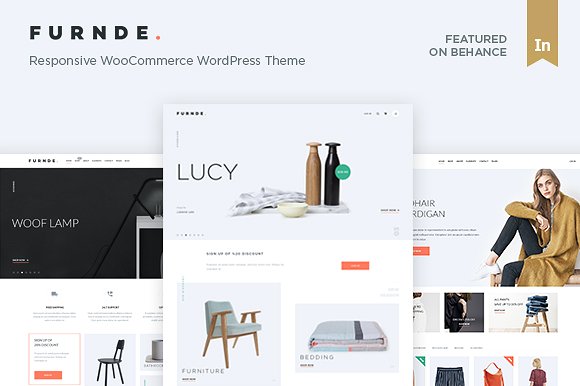 Price: $59
Furnde is a contemporary shopping theme from WooCommerce WP designed by Bootstrap. The theme is ideal for digital and hi-tech stores, clothing stores, cosmetic shops and the likes. It is integrated with several plugins like custom widgets, mini carts, unlimited color palettes, menu with multiple column styles and smooth transition effects.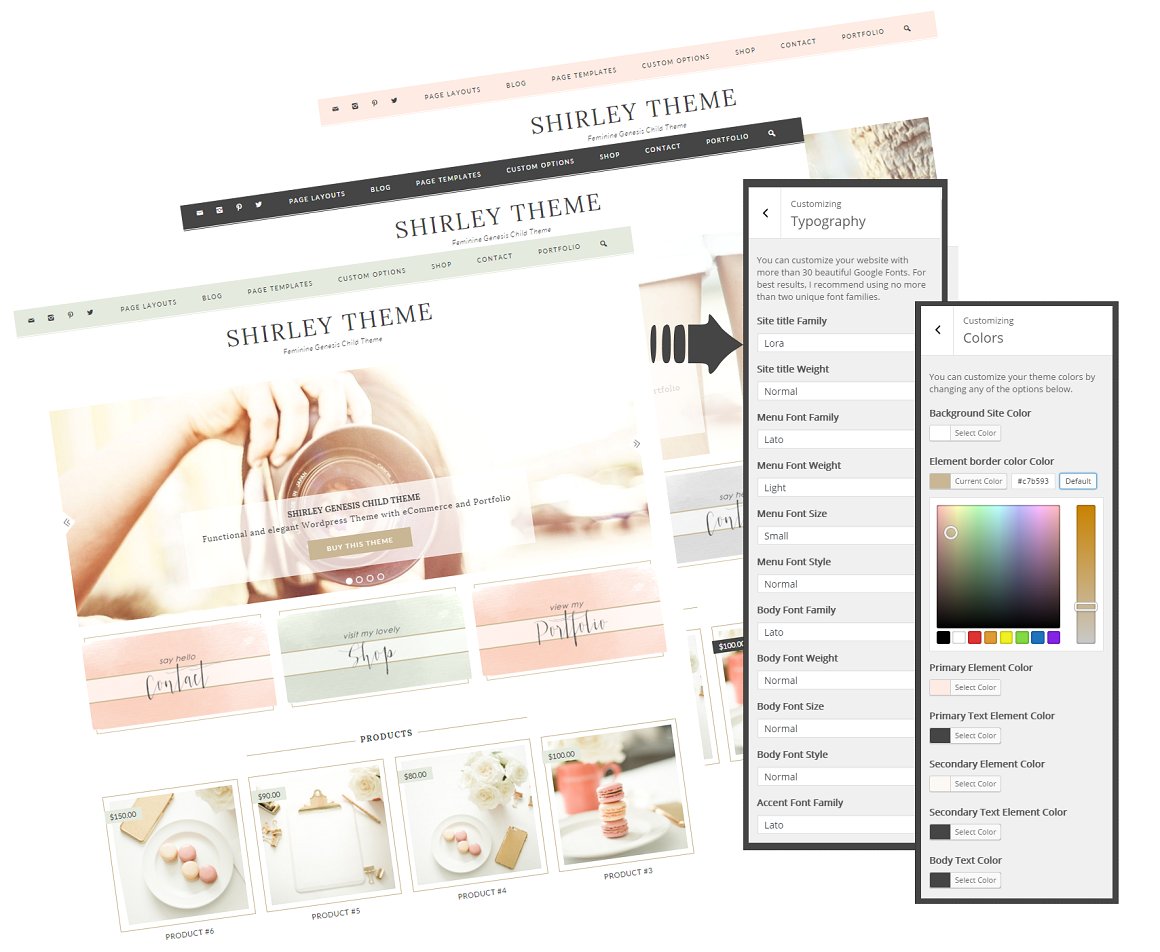 Price: $65
Shi is an elegant and feminine e-commerce theme patterned from Genesis Framework. It is perfect for creative entrepreneurs, event planners, crafters, foodies and lifestyle bloggers. Shi is compatible with any self-hosted WP site, but it will not work on WordPress.com.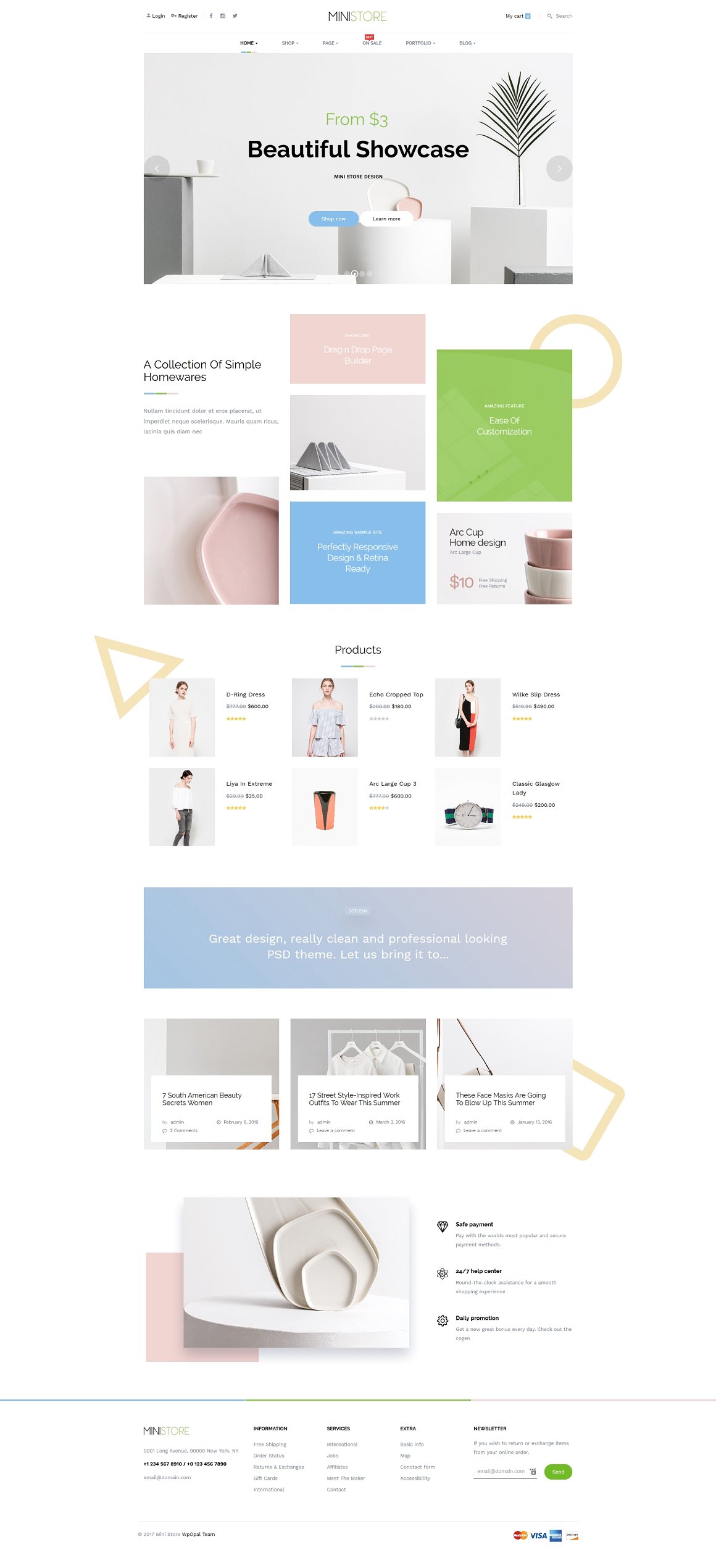 Price: $55
Ministore is a sleek WooCommerce WP theme with a minimalist style. It's designed for fashion stores as well as furniture and décor shops. The theme is customizable to fit any website with multiple skins and pages.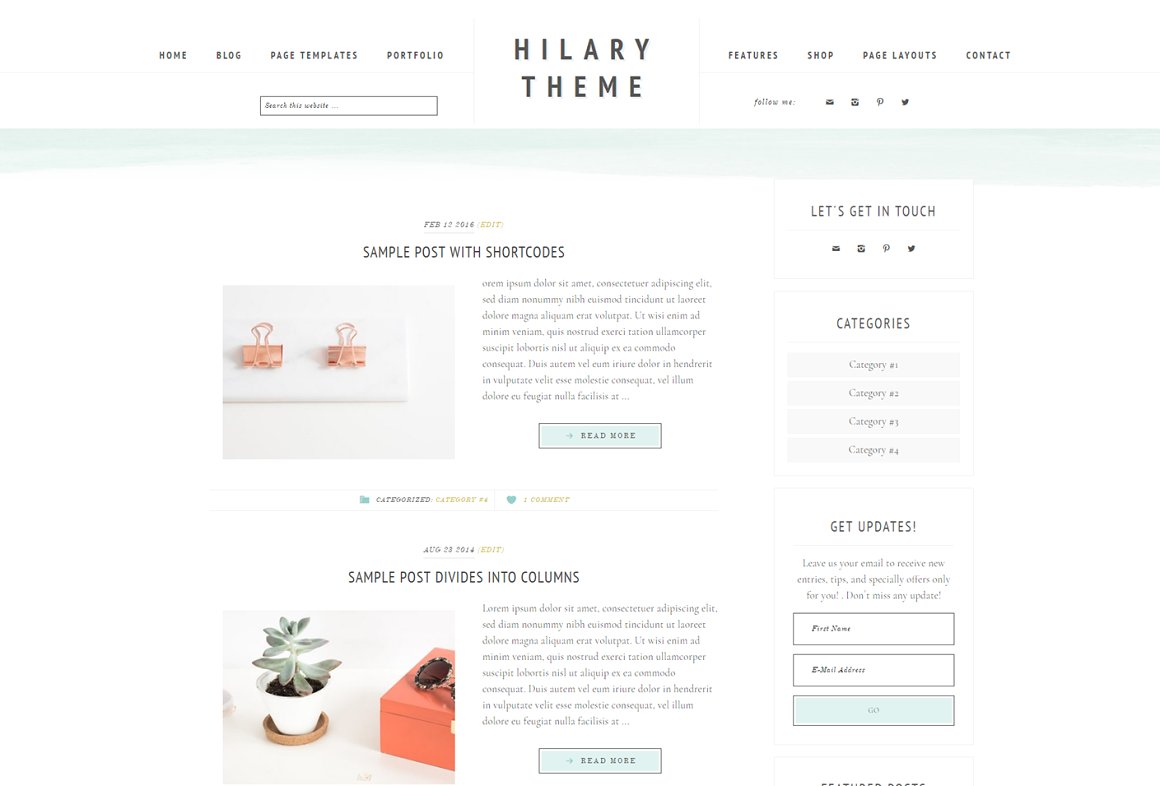 $59
Portfolio is an eye-catching theme that offers a variety of creative and functional features. It's best suited for female-related websites, e-commerce sites and blogs. The theme is editable – users can change its fonts, colors and style to match their brand.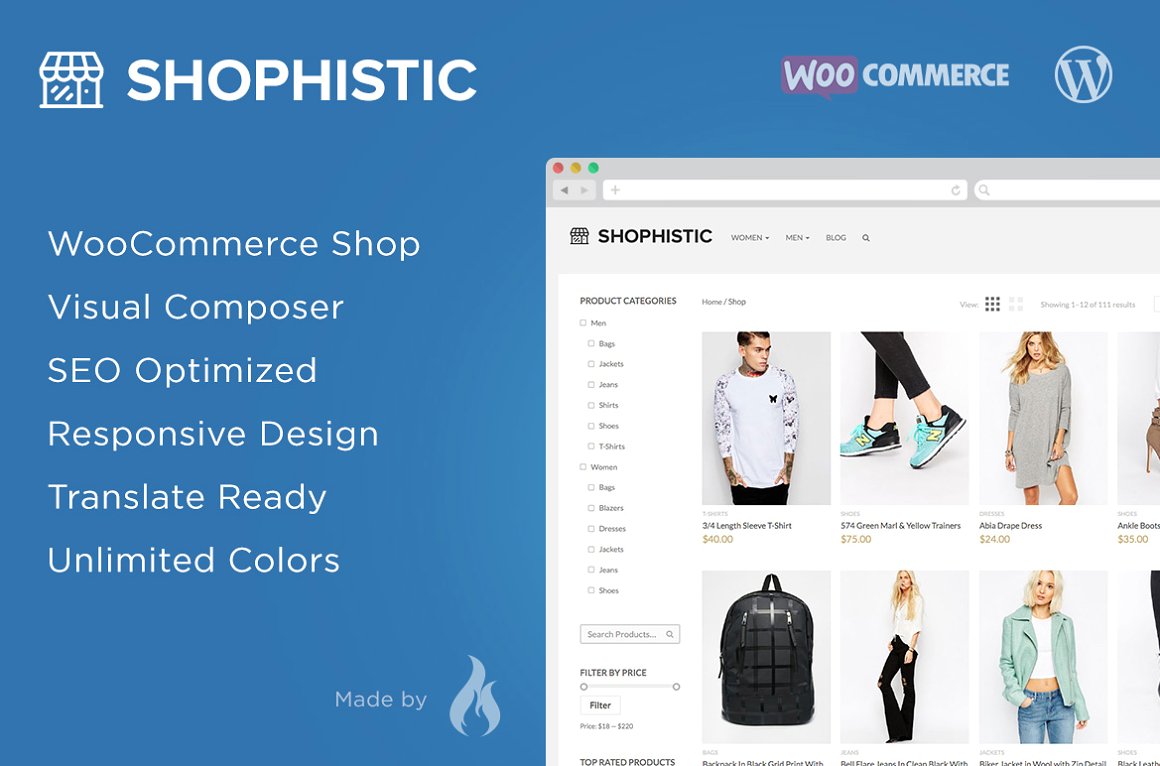 Price: $59
Shophistic is a contemporary-styled theme ideal for business websites. It features a clean and minimalist design with several customization options. It's also fully responsive and SEO optimized.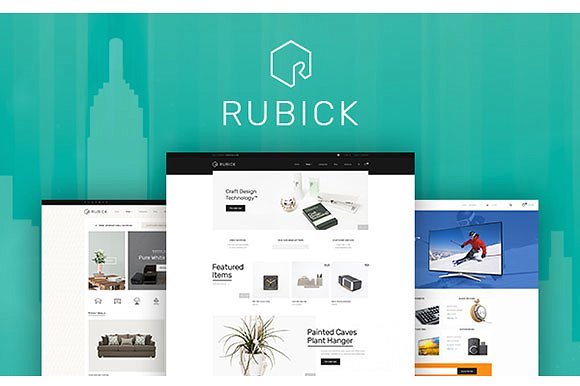 Price: $55
Rubick offers four homepage layouts ideal for clothing stores, electronic shops, sports centers and the likes. It's compatible with different devices like laptops, smartphones and tablets. It provides a variety of features like product listing, add-to-cart, check out and a quick product view.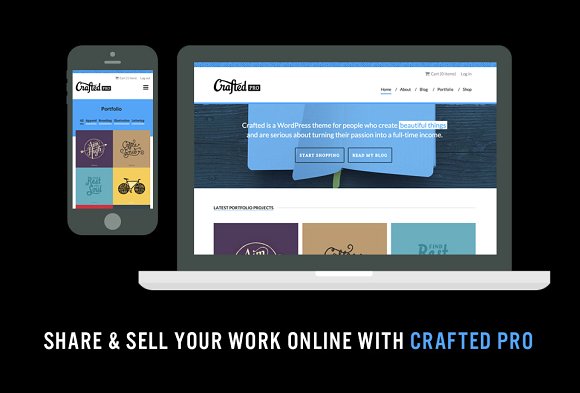 Price: $79
Crafted Pro is a WP theme created especially for artists, designers and creatives who want to sell their products or services online. The theme is easy to modify via the WordPress Customizer. Crafted Pro is also a suitable theme for blog sites.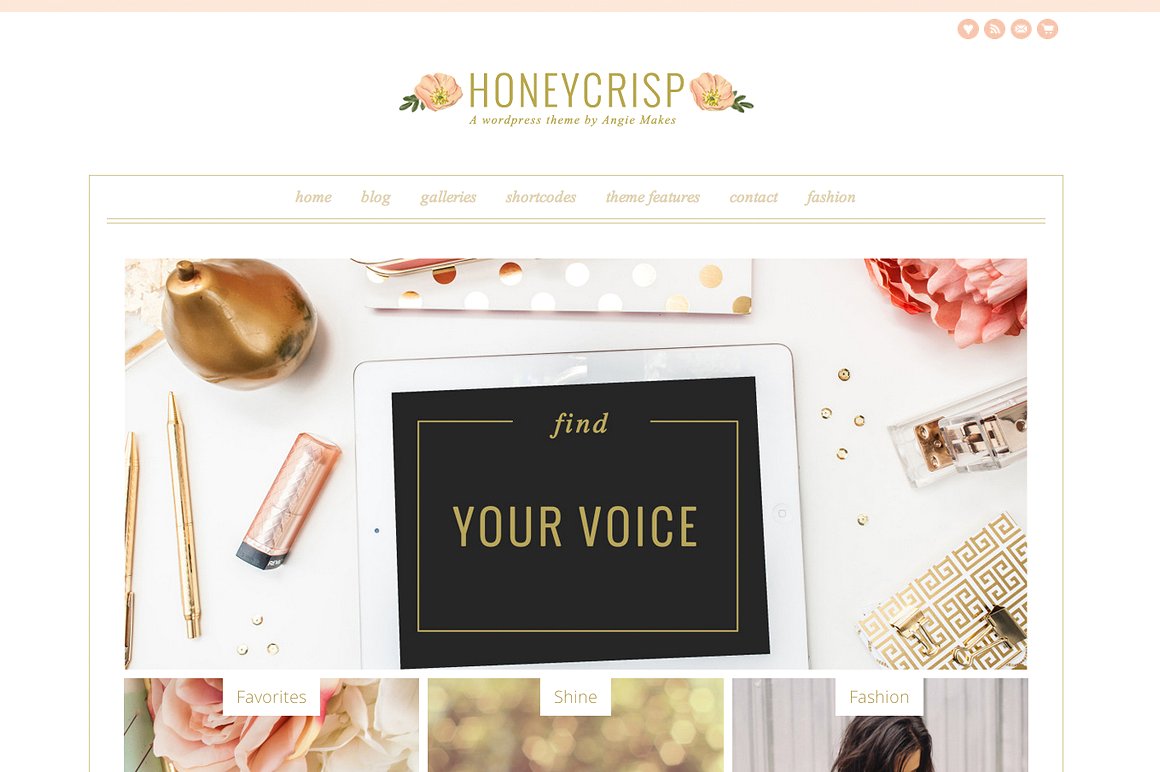 Price: $70
Honeycrisp features a lovely, feminine design with a variety of customization options. It offers font and color management as well as shortcodes. The theme is editable using WordPress Live Preview functions.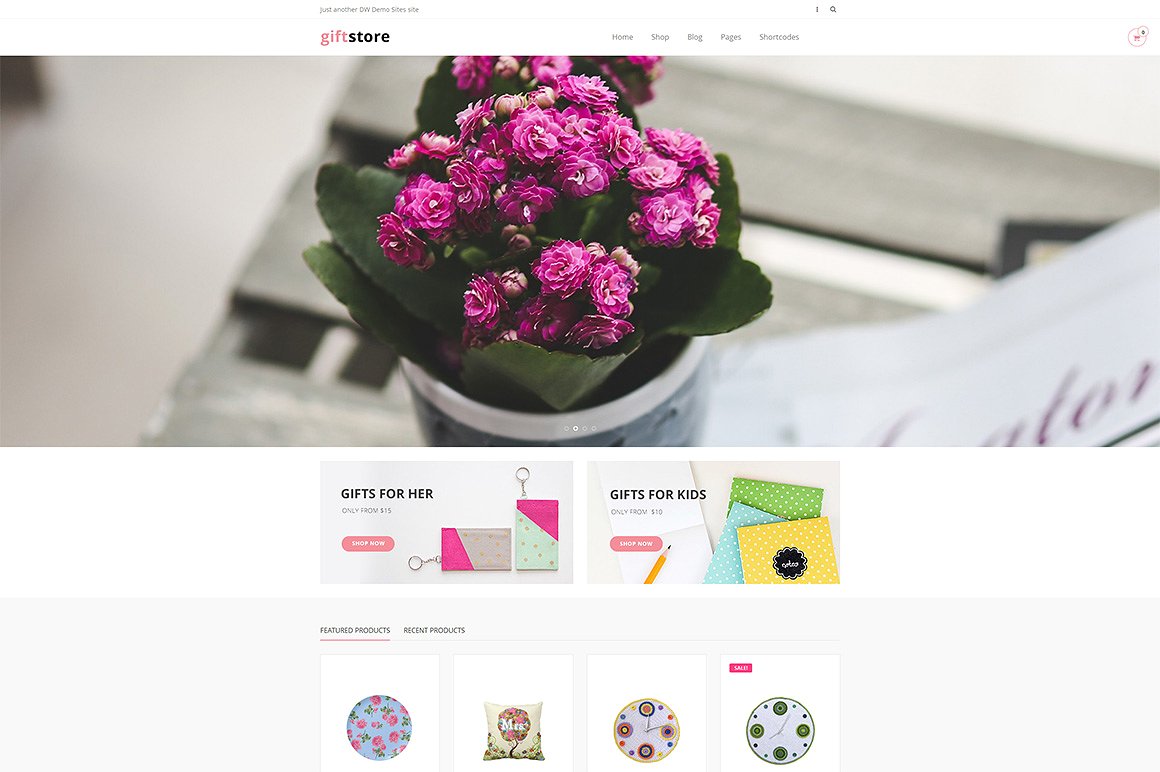 Price: $29
DW Giftstore is a multipurpose e-commerce theme, particularly any business related to gifts or gift-giving. Its design is eye-catching, thanks to an extra wide homepage. The theme is also suitable for any advertising campaigns.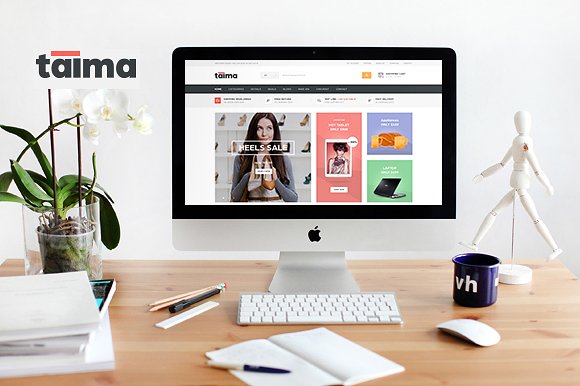 Price: $55
Taima is WooCommerce WP theme with four homepage layouts. It offers extra pages with prebuilt short-codes. The theme is also fully responsive and multipurpose.
10 Must-Dos Before Launching an e-Commerce Site

Here are ten things you must tick off your checklist before the big day.
31. Prepare your social media accounts.
For most startups, social media is the lifeblood that brings in a regular flow of traffic and leads. As such, it's important to set up social media accounts for your business. As a general rule, you must cover your bases on Facebook and Twitter. You can set up Instagram, LinkedIn, Pinterest, Snapchat, and others later on. Even if you don't plan to use Facebook and Twitter heavily, you need to claim your name on both platforms so that it will be unavailable to others.
32. Set up your email marketing plan.
Once you have your social accounts up and running (even if your followers are still in single digits), start preparing your email marketing strategy. Email marketing is a tried-and-tested formula which provides consistent high ROI. You have a lot of options with email marketing tools and resources, so choose one that is best for your business. An excellent starting point is to consider the e-commerce platform you've used and check which email providers seamlessly integrate with the program. Once the software is sorted out, pay attention to your email template and email marketing campaigns.
33. Launch a landing page.
A landing page is crucial for a variety of reasons. It's your brand's interim home until you officially launch your full website. It's also the avenue where you can start presenting your products or services. Most importantly, it's the place to start building your email list.
34. Set up Google Analytics.
It's imperative that you set up analytics from day one as the statistics will give you useful insight into your visitors and potential customers. Without online analytics, your business is blind.
35. Perform a keyword research.
The underlying importance of picking the right keywords is to help search engines – particularly Google – understand what your e-commerce site is all about. Essentially, the keywords also describe the products or services you sell. This, in exchange, improves your visibility and Google ranking.
36. Determine your Key Performance Indicators (KPIs).
Define a few KPIs to keep track going forward. Outlining the metrics that are crucial to your business early on will help you stay focused. Here are the KPIs you must keep tabs on: sales key performance indicators like monthly sales, conversation rates, shopping cart abandonment rates; and marketing key performance indicators like site traffic, page views per visit, traffic source, and referrals.
37. Set up your shipping plan.
Your shipping program is a fundamental element of your e-commerce business. Shipping can be challenging, and there are lots to learn, so you'll need to prepare for it carefully. Think about packaging options and materials, shipping carriers, time and costs.
38. Finalize your launch promos.
Plan comprehensive promotional strategies before, during, and after the launch. Think about discounts, free shipping, or sweepstakes for the first week of business. If you have a team, assign someone to concentrate on marketing alone. Otherwise, take the time to strategize your advertising plans, especially as the launch date approaches.
39. Double check your online store.
Now that you're almost ready for the launch, do a complete check up on your online store to make sure everything works 100%.
40. Launch your online store.
If you've done everything on this list, you're more than ready to share your products or services to the world.
---
Products Seen In This Post:
A handy checklist for your new site
Launch with confidence.
Check off these items before you go live and make sure that your visitors get the best possible experience.
Download your checklist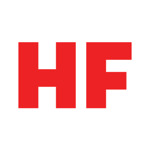 Igor Ovsyannykov
We create fonts, graphics, and produce aesthetically pleasing photos.
View More Posts