How To Download And Install Fonts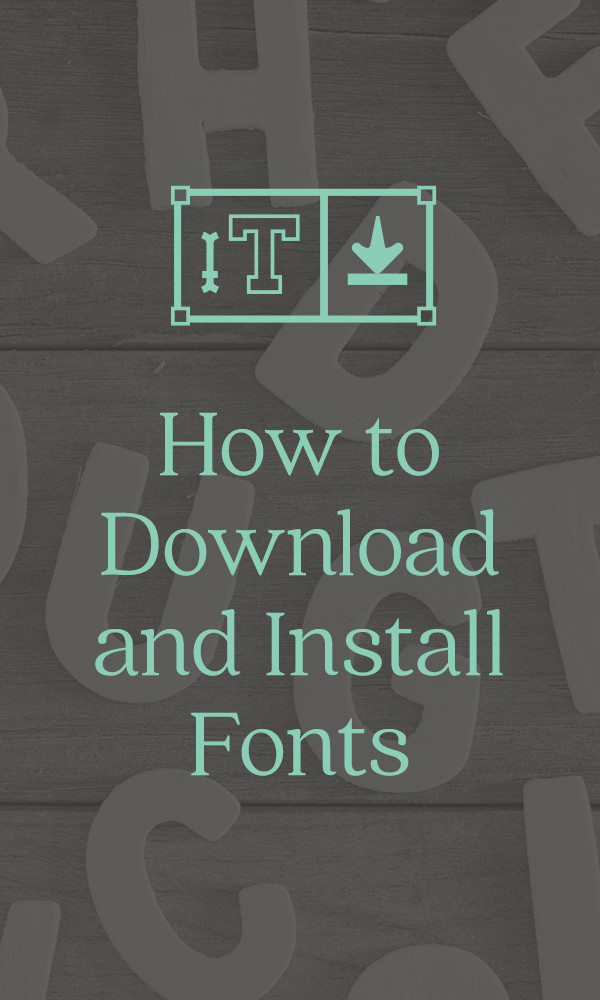 The first step to good typography is a good typeface. And the first step to selecting a good typeface is browsing Creative Market. If you're just getting started, here's a beginner's guide to downloading and installing fonts. Got any questions? Let us know in the comments below.
1. Decide Which Typeface You Want
There's no shortage of typefaces out there. The real challenge is working out which one is right for your design project. Do you need a display typeface? Or one that works for body copy? How about serif versus sans serif? To answer these questions, consider the requirements of your audience. If you need to make a statement and craft a message that's big and bold, a decorative display typeface might be your best bet. On the other hand, if you're setting large amounts of copy that need to be readable, a serif small print typeface should do the job.
Call us biased, but we suggest starting with the wide variety of typefaces available here at Creative Market.
Pro tip: Don't know the difference between a typeface and a font? A typeface is the letter design that's crafted by the foundry, whereas a font is the actual file you download and install on your system to use in your software. Now we've got that out of the way, it's time to learn how we actually install and use them on your system.
2. Download Your Typeface
Most typefaces are downloaded as an extractable zip file. Your system should know how to handle these, but if not you can usually use a program like WinZip to open them. It's a good idea to back up your fonts either on your system or on a cloud-based service like Dropbox, in case you ever need to use them somewhere else.
On both Mac and Windows, double-clicking on your extracted font should automatically install it on your system. If that's not the case, you can manually drag the font file to the appropriate system fonts folder. On a Mac, that's usually /Library/Fonts. On a PC, it's C:WindowsFonts.
3. Craft Away!
If you've installed your fonts correctly, now you're ready to get started. Open up your design program, whether it be Photoshop, Illustrator or something else. Your typefaces should show up in the font menu and all that's left is to craft something cool.
What's your favorite Creative Market font? Let us know in the comments below.
---
Products Seen In This Post:
Getting started with hand lettering?
Free lettering worksheets
Download these worksheets and start practicing with simple instructions and tracing exercises.
Download now!