How to Learn WordPress in 10 Days: The Challenge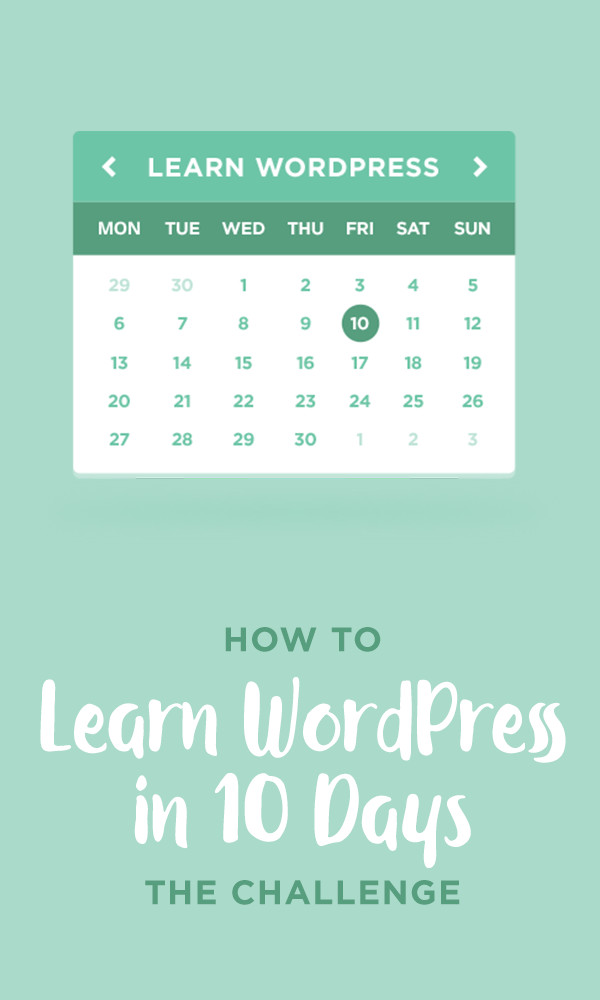 No matter what type of site you're looking to build, WordPress has the power to help you out. It's a popular platform, and for good reason. Some estimates say that around 22% of all the world's websites are built on the open-source platform. It's also got the capability to launch anything from a blog to an e-commerce site to a community forum. If you're a WP newbie, it's easy to get overwhelmed with the number of features it includes. So to offer you a helping hand, we've provided this handy, 10-day guide to getting started. There's other platforms out there, but for the purposes of this article we're going to focus on WordPress. Good luck!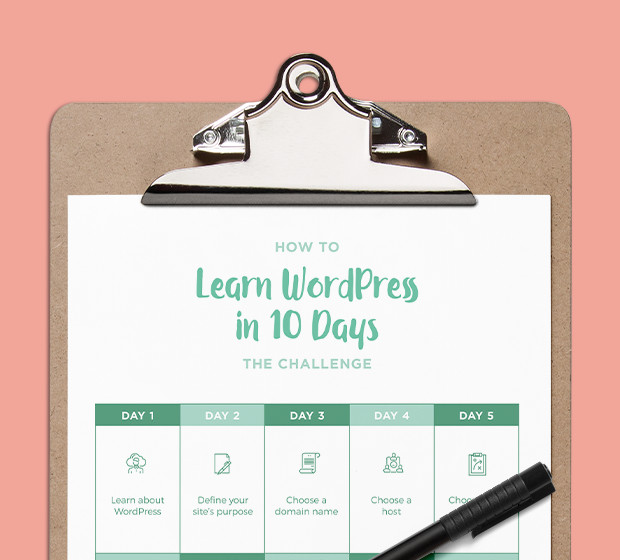 Take our 10-day challenge
Want to become a WordPress pro?
Download this challenge calendar and stay on track in your journey to WordPress domination.
Download now!
Day 1. Learn about WordPress.
As far as technology goes, diving into WordPress is easy. But like anything that's unfamiliar, it can be overwhelming at first. The trick is to ease into it. As a guide, this article is aimed at designers or creative types that are familiar with basic search skills, and know their ability around a website. If you have skills in CSS or HTML, it'll help you out, but it's not a must. Before you get started, allow yourself about two weeks to get a handle on WordPress. For day one, familiarise yourself with the basics of WordPress including its history, its capabilities, and the WordPress community. WordPress.org – the home of WordPress on the web – is an excellent place to kick off. Their About WordPress page will give you a solid grounding upon which to start your WP education.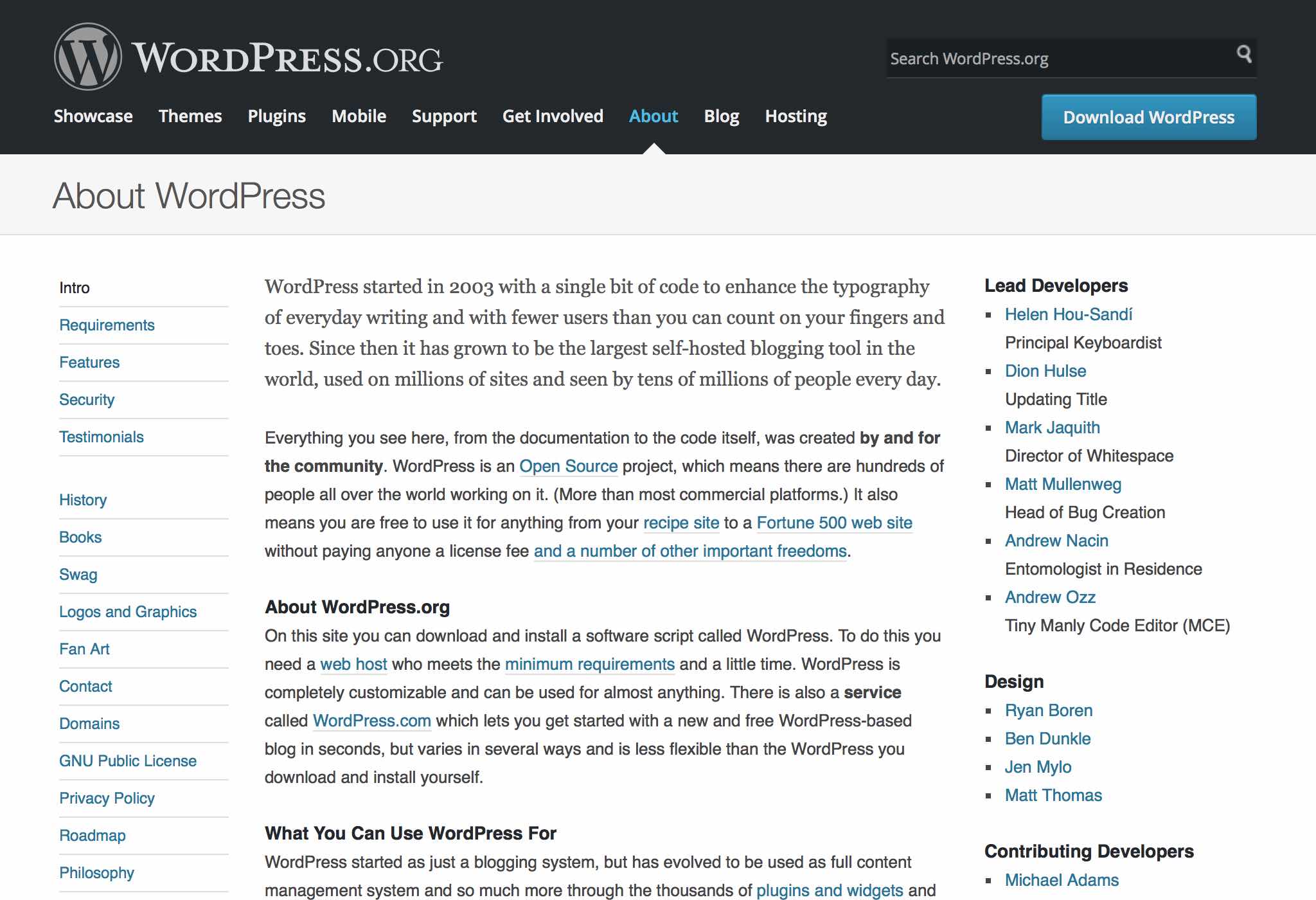 Day 2. Define your site's purpose.
Before you build your site, it's important to know what you're setting out to achieve. The technical details of WordPress can be figured out more easily when you know what type of website it is you'd like to build. Is it a blog? Is it an online store with e-commerce capability? If so, you'll need a plug-in like Woocommerce at some point.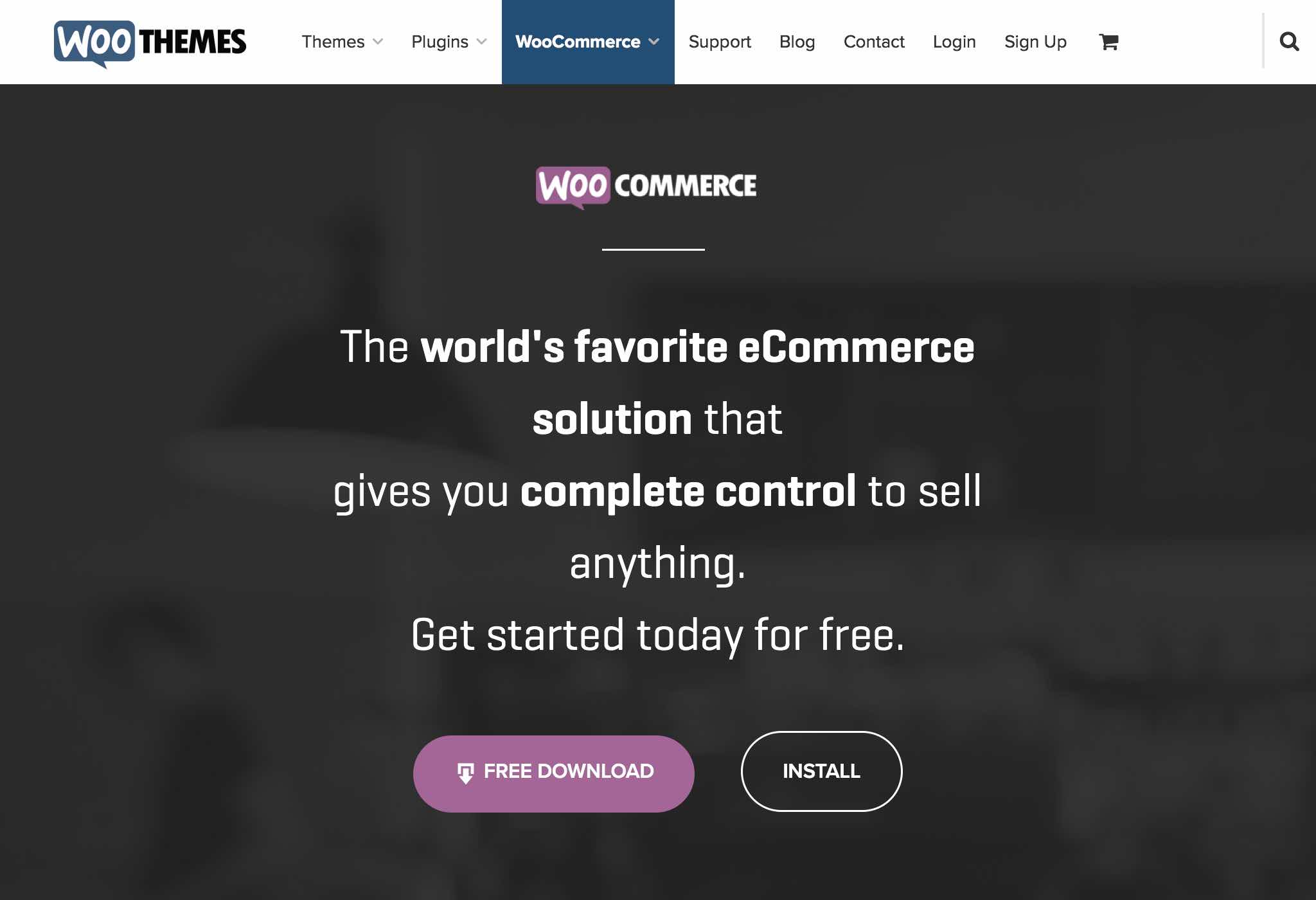 Will you have regular content being published? Would you like a full-width site that extends the full-width of the browser, or more of a boxed layout that's centered? Do you want to integrate social media posts into your site? Who is the audience? Do you want to have a mobile-ready version of your website for users on their smartphone? (Hint: yes, you do). Now, you don't need to have the exact answer to all of these questions, but you'll definitely need to consider them before you hit the launch button.
Day 3. Choose a domain name.
We're almost ready to dive under the hood! But before you do, have a think about your site's domain name. A good domain name should be simple and memorable, as it'll be the calling card for your website from now on. Consider how your domain name will sound when spoken out loud over the phone, or how it might look on a business card. A site like Domainr allows you to enter words related to your brand and show useful domain name extensions it can work with. It will also tell you which domain names are still available.
Day 4. Choose a host.
Next, it's time to consider your web host. The web host is where all your files and the website itself will be stored. If you're just starting out, it's worth considering the free hosting provided by WordPress themselves (https://WordPress.com/). If your site is going to be used for commercial purposes, like a business or a brand, it's probably wise to look at commercial hosting. Popular choices for WordPress hosting include Go Daddy, Page.ly, and Dreamhost. Most of these hosts will be able to walk you through the basics of WordPress hosting and may even offer a managed hosting option – which means most of your configuration will be done through a simplified dashboard or WordPress wizard – which may make your job easier. Pick a hosting budget (how much per month do you want to spend?), narrow your hosting options down and get in touch with them with any questions you have before you make your choice.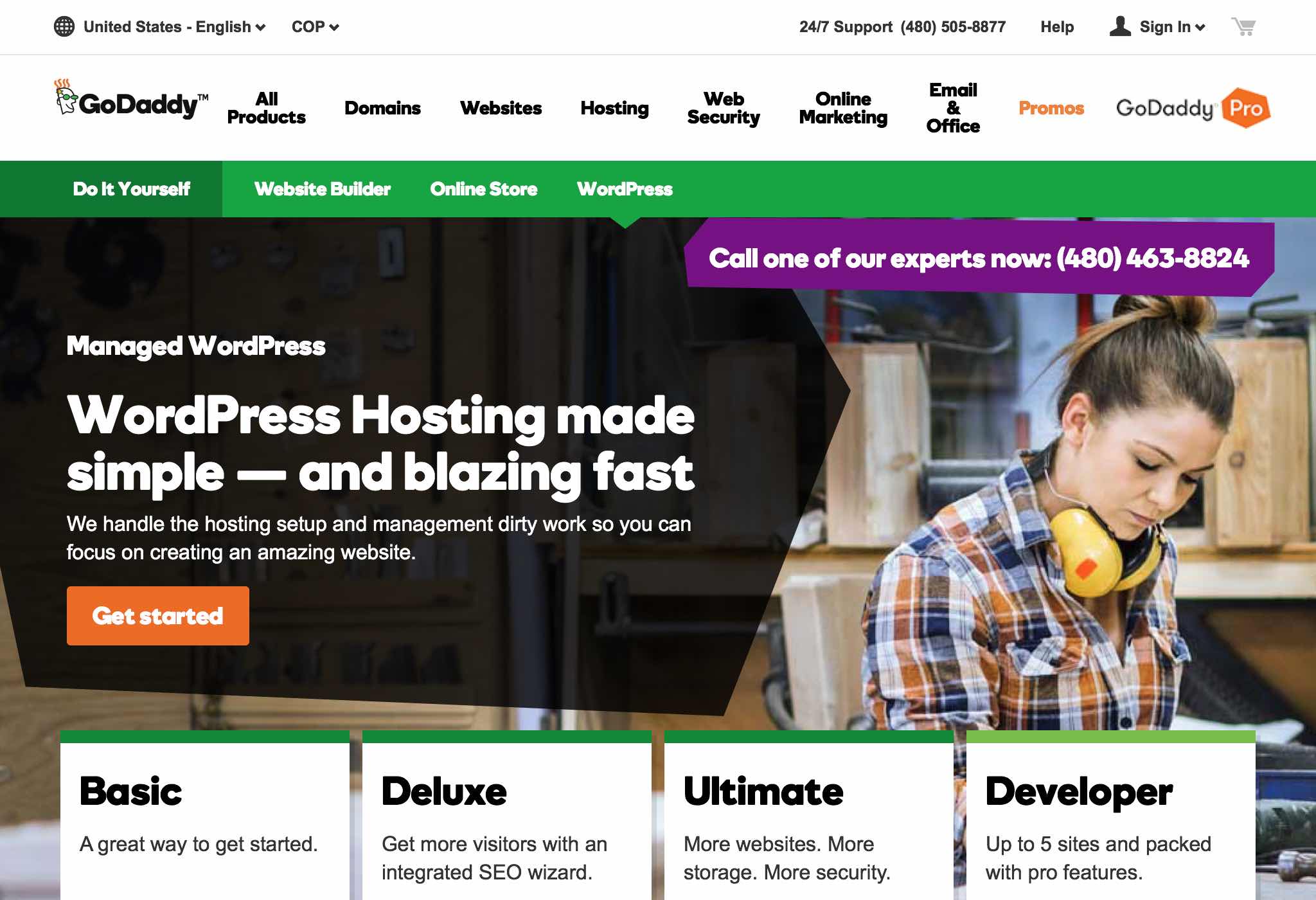 Day 5. Choose your theme.
Now, it's time to choose a theme, or skin for your WordPress site. At the core of the WordPress experience is a basic blog platform. A theme is a template that customises the functionality of this blog to look and act how you'd like it to. Choosing a WordPress theme can be a daunting but fun experience. There's an almost never-ending supply of themes out there waiting to be found. Are you after a magazine style theme? Do you want to show off your photography? Are you wanting to create a page for your wedding? The type of theme you're after will be shaped by your wants and needs.
At Creative Market, we've done a lot of the hard work for you. Our theme gallery is filled with the best and brightest quality themes by some of the web's most talented designers and developers. You can also even start with a free theme if you're just dipping your toe in the water.
Day 6. Install WordPress.
Once you've got your theme picked, it's time to put it to the test. But first things first: it's time to actually install WordPress. Depending on your hosting configuration, installing WordPress can be a no-fuss, 1 or 2 click process, or something more involved. Most of the big hosts, like GoDaddy mentioned above, will offer a simple wizard-style process that will have you up and running in no time. For the purposes of this tutorial, we're going to give instructions for one of the most popular and easy-to-use WordPress install packages – Softaculous. Softaculous is an auto-installer script that can usually be found in your hosting dashboard or (if you have it) in your site's cPanel section. Look for the 'Softaculous' icon or anything with a WordPress logo, and click on it to get started. Follow the installation instructions found on the 'Install' tab. You'll need to answer questions like 'Where do you want WordPress to be installed?'. In most cases, you'll want to install WordPress in your domain's root directory. This simply means users will be able to access your site simply by typing in the domain name. If this is the case, leave the 'In Directory' field blank. Scrolling down, you'll find the 'site settings' section. This lets you fill in your site's Name and Description, but don't worry, this can be changed later. Next, you'll be asked to choose an admin username and password. These will be what you use to log in to your WordPress dashboard in future, so make them memorable but also secure. Be sure to enter an email address where WordPress will send notifications and things like password reminders down the track. Once these are sorted, you can now click on the install button to get things rolling. If all goes well, you'll see a success message, and Softaculous will provide you with an admin URL where you can get started.
Day 7. Create your first post.
You've done the hard yards, now it's time to get posting! From your WordPress dashboard, you'll be able to control the content and appearance of your newly-birthed website. There's a whooole heap of buttons and tabs to click here, but don't worry, you'll probably only start off using a few. To get the ball running, we're going to walk you through one of the most common tasks in WordPress – creating and publishing a new blog post. If you're new to this, writing a blog post is similar to creating a new document in a program like Word. To start with, look for the menu option marked 'Posts' on the left-hand side menu. Hover over this, and then click the 'Add New' link that comes up. This should present you with the 'Add New Post' page. Enter a blog post title in the top field, and then proceed to enter the content you'd like to appear in the larger text field. You can add pictures, insert links, format text, and more. For now, keep it simple and just type a few paragraphs of text. On the right-hand side, you can tag the post with different keywords, which will help with searching for posts later on. You can also enter a category. When you're ready to go, click 'Publish'.
Day 8. Create a page.
Next up, we're going to create a Page. The process of creating a page is very similar to creating a post. A page is a standalone piece of content on a site that can usually be accessed anytime, like a Contact or About Us page. Whereas a post is a date-specific article that sits under a blog. To create a page, look for the 'Pages' option on the left-hand-side menu. Hover over this, and then click the 'Add New' link that pops up. From here, creating a page is just like creating a post. Enter a title, enter your page's content text (or images, if you wish), and click publish when you're ready.
Day 9. Install a plugin.
Congrats! If you're still with us, you've mastered the basics of WordPress. But there's still a lot more WordPress can do for you. The number of WordPress themes out there is only matched by the number of plugins available. Format your articles, extend WordPress's ecommerce functionality, interact with people who comment on your blog, protect your site from spam, and more. Have a look at some of the lists of the best recommended WordPress plugins, and consider what your site could benefit from.
Day 10. Customize your site and enjoy.
From here, the sky's the limit. Having created a post, a page, and surveyed the different plugins available, you're well on your way towards having one of the web's most powerful content management systems at your disposal. There's no end to the tweaking and tuning you can do from here, and customising your site will allow you to get as hands-on or hands-off as you'd like. Get publishing! So there you have it, a 10 step guide to learning WordPress. Do you have any tips you'd like to offer? Let us know in the comments below.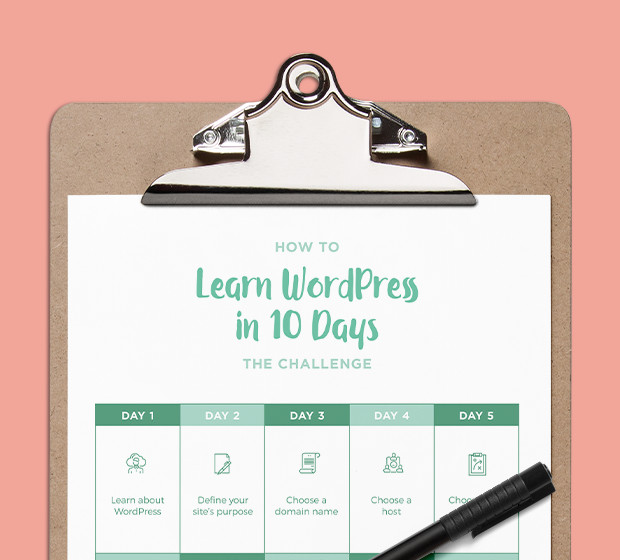 Take our 10-day challenge
Want to become a WordPress pro?
Download this challenge calendar and stay on track in your journey to WordPress domination.
Download now!