How to Troubleshoot Basic WordPress Problems
WordPress is generally user friendly and easy to use, but occasionally you run into issues that stop you from using the blog script properly. These issues range from incorrectly setting permissions on a folder to fixing plugin conflicts. In many cases, it only takes a few minutes and a bit of tinkering to get back on your way to WordPress bliss.
What is WordPress?
What is WordPress? is a series that will introduce complete beginners to the wonderful world of WordPress. We'll start at the very beginning and explain everything you need to know about the web's favorite platform.
Other Posts in This Series:
Problems During Installation
After you install WordPress on your server, you should see the index.php page of your blog. Sometimes your server isn't configured correctly and it displays a list of all of the files you installed in that folder instead of loading your site. You fix this problem by changing the Apache configuration with a .htaccess file. This file must contain the DirectoryIndex index.php command to tell Apache that it needs to direct visitors to the WordPress blog home page.
Another common problem with installation, especially if you aren't using a one-click installation option, is an issue connecting to the database. Confirm that the database name, username and password are set correctly in the wpconfig file and change any incorrect text entry to connect to the MySQL database the WordPress installation uses.

Problems with Configuration
Permalinks turn your WordPress blog pages from URLs with lots of numbers to URLs with plenty of keywords. If you're doing any sort of search engine optimization, it's important that permalinks are properly activated. If permalinks aren't working after you set it up in the administration panel, check the .htaccess file that should be generated on your server. This controls the mod_rewrite code that creates permalinks.

Problems with Themes
Theme problems run far and wide, depending on the type of plugin that you installed to your blog. A common problem is a theme not displaying properly because the theme designer needs specific data to plug into the theme before it works properly. Generally, there's a panel that allows you to input this information within the administrative backend. Read the readme file that comes with the theme thoroughly before taking it to a live site.
Another common problem with themes are themes that come with required plugins. Install all required plugins with the theme in order to keep it working properly during setup and beyond. If you need to alter a theme, the theme editor allows you to do so within the backend login. However, for the best security you should edit the files directly through your FTP account.
Problems with Plugins
One of the biggest problems with plugins is falling in love with a plugin that simply doesn't get updated. WordPress changes constantly, making it essential to go with WordPress plugins that have frequent update schedules. An unpatched plugin is a major security loophole that hackers love, so don't give them that option.
Another issue with WordPress plugins is having two plugins fail to interact properly with each other. When you have multiple plugins with similar functions, some compatibility issues inevitably occur. Test each plugin separately to make sure that it still works, and use the single plugin instead of downloading every gallery plugin possible.
Basic WordPress Maintenance
If you don't have a host that handles routine WordPress maintenance, all of the responsibility for keeping your installation up to date and working great is on you. The primary type of WordPress maintenance you perform is keeping your WordPress installation and plugins up to date. WordPress is a wildly popular blogging script, which also makes it a large target for hackers seeking to exploit security holes. Outdated plugins also represent security issues, and they may not have the same auto-update.
Popular WordPress Themes
Getting started with hand lettering?
Free lettering worksheets
Download these worksheets and start practicing with simple instructions and tracing exercises.
Download now!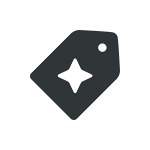 Creative Market