20 Brilliant Instagram Story Templates for Brands & Bloggers
Want professional-looking Instagram Stories without the hassle? Try these templates and realize endless visual storytelling potential made in minutes.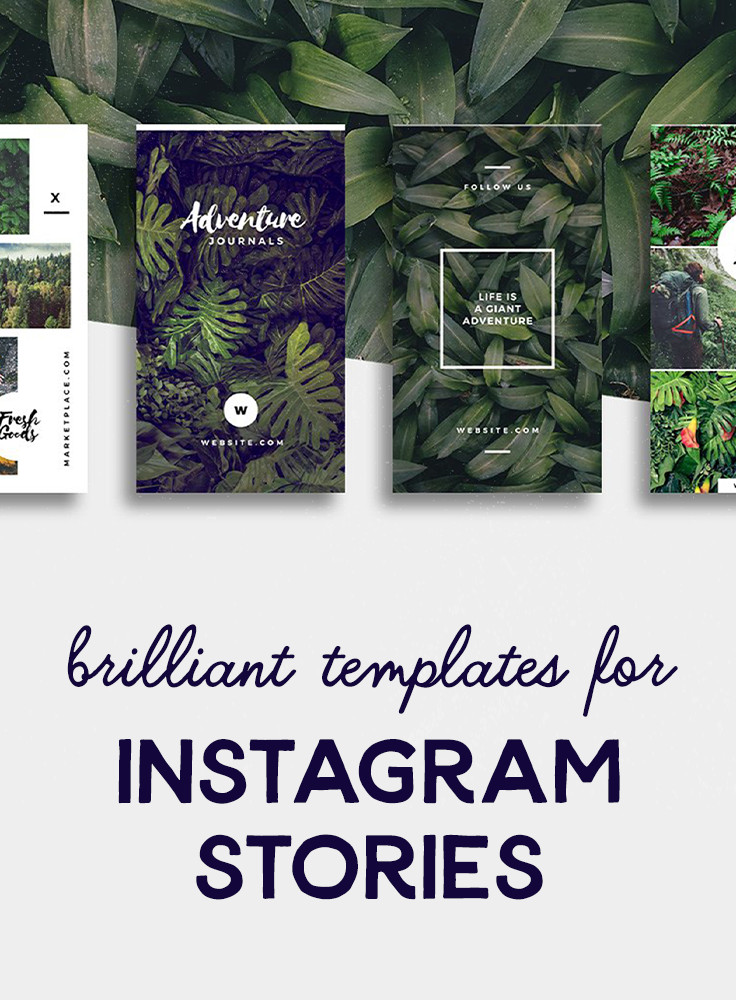 When it comes to modern-day visual storytelling, Instagram still reigns supreme. From students to celebrities, personal brands to big businesses, the platform has been home to creatives and people who want to share moments with loved ones. One of their best features, boasting of over 250 million users every day, is Instagram Stories.
Instagram Stories is very much like Snapchat, albeit with a few differences. The great thing about using Instagram Stories is that it combines the beauty of 24-hour moments, plus your best highlights in a platform you're already familiar with.
If you're trying to create a cohesive theme for your standard feed instead, make sure to download our free Instagram grid and moodboarding template below:

Design a cohesive Instagram grid

Get your free grid template

Download this kit to quickly export Instagram shots that match your brand's visual style. PSD and AI files are included, as well as a moodboard to display your brand's assets.

Download it now


Possibilities are only limited by your imagination. So feel free to experiment. Want professional-looking Stories without the hassle? Try these Instagram Stories templates and realize endless visual storytelling potential made in minutes.
20 Templates for Instagram Stories
This set of 16 templates from Swiss_cube is designed specifically with Instagram Stories in mind. However, feel free to use it also for other projects such as blog content, Facebook posts, etc. The soft, simple colors are perfect to add a touch of elegance and style to your Stories.

Sometimes, it's best to say it with less. For another stunning and stylish template from Swiss_cube, the Pure Pack features a clean, minimalist look that still demands attention. It's great for those who want something fresh yet unobtrusive.

Whether you're creating Instagram Stories for fun or for profit, you'll want your content looking classy and professional. Creative Ruben Stom has the solution in this high-resolution template pack, featuring 20 fully editable elements that can be used again and again.

Sometimes, you need that ONE wow factor that catches the eye. It could be color, typography, or overall layout. Get all that and more in this carefully stylized template by Onurcan Erdem. It's made especially for bloggers, Influencers, freelancers, and storytellers of today's digital age.

Surprise your audience by bringing static photos to life! This animated Instagram template from Paperwhite Studio is perfect for blowing away the competition. Featuring 20 templates with dynamic effects for text and images, it's the quickest way to impress without the stress.

Don't miss out on an opportunity to be seen and heard. Get these 16 unique templates by Trendest to liven up your photos in an instant. Simply drag, drop, and save for beautiful Stories done in minutes.

Using Instagram for your small business? Act like a big shot with Instagram Story Templates for Creative Entrepreneurs and Small Business Owners pack by natalie.hayes. The set includes eight fully customizable templates perfect for flash sales, webinar announcements, engagement boosters, behind-the-scenes looks, and more.

Part of the beauty of Instagram Stories is that you get a chance to show special moments in between your highlight shots. Make this work for you by grabbing the INSTA STORIES Pack by Sowwwa. With 12 templates that look awesome with photos, quotes, and more, you'll be inspiring your followers day in and day out.

Love telling stories through your photos? Save yourself the time and effort by getting your hands on gorgeous story templates, like this one from Tugcu Design Co.. Created to simplify the art of telling stories on social media, the modern design feels familiar but refreshing.

Trying to promote a new fashion trend? Then this Stories Template Pack by Tugcu Design Co. will give you the versatility and creativity you're after. Optimized specifically for Instagram, just add your own photos for a truly chic effect.

30 easy-to-edit templates by Design Love Shop for every blogger, freelancer, business owner, or Influencer who wants beautiful stand-out stories on the Web.

Busy but need to churn out stories for your brand? Not to worry: grab the Clean and Modern Instagram Stories by SilverStag to make your life easier. Super customizable templates are neatly arranged and optimized to make editing quick – even on the fly.

This Instagram Stories template pack by Ruben Stom features sleek, clean lines that look effortlessly stylish. Easily upgrade your Instagram game with its high-resolution elements like photos, fonts, and more.

Create a bold statement with help from this template pack by SlideStation. Recommended for those working with fashion themes, but versatile enough to be used for any project.

You can create beautiful Instagram Stories yourself with help from this modern and stylish collection of PSD designs by MinimalStudioCo.

Who says that white can't make an impact? This Stories pack complete with free images from Swiss_cube is all you need to wow your Followers on Instagram. Templates can also be used on other projects such as Facebook posts or blog content.

The clean-cut lines and crisp images from this template pack by Ruben Stom are just what you need to capture audiences on your favorite social media platform.

This works well with the Barcelona Social Media Bundle featuring 175 elements for social media. Created by NordWood, the Instagram Stories template collection comes in trendy pale pink and blue colors that will look lovely anywhere.

Whether you're looking for a clean look in your Stories or you just want a template that would let your photos shine, this collection by Swiss_cube is the perfect fit. Featuring light hues with a simple font style, feel free to use this pack for any future projects.

Sparrow & Snow brings you 16 fully customizable templates that work with any kind of business. Whether you're into food, fashion, or adventure, this kit is all you need to create amazing social media posts in just a few clicks.
Creative Market is a great platform to find independent, passionate creatives that provide design elements to make your social media stories stand out. These template packs are available for instant purchase and download. Get one pack – or two – and save yourself the time, money, and trouble.
Don't just make Instagram Stories – make a lasting impact with each moment you share on the Web.
Design a cohesive Instagram grid
Get your free grid template
Download this kit to quickly export Instagram shots that match your brand's visual style. PSD and AI files are included, as well as a moodboard to display your brand's assets.
Download it now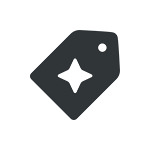 Creative Market