Introducing Andrew: Our New Head of Product Marketing
The Creative Market team is growing! This time around, we would like all of you to meet Andrew Hapke, our new Head of Product Marketing.
The Creative Market team is growing! This week, we would like all of you to meet Andrew Hapke, our new Head of Product Marketing.
Tell us a little bit about yourself and what you do for Creative Market.
I just joined Creative Market about a month ago, and I am the Head of Product Marketing. That means it's my job to understand our buyers and sellers deeply, and then ensure that what we are building as a company resonates with those audiences.  That means I'll be involved as we improve the seller experience, and as we work to bring more buyers to Creative Market. I live in Brooklyn with my wife and 1-year-old daughter who keeps me happy and busy!
What were you doing before you joined the team and how did you and Creative Market "find each other"?
I've been working in the startup world in New York for almost 10 years now, and I really believe in the impact young companies can have as they try to do something big and audacious. Previously, I worked at Splice, a marketplace for musical products and samples, and at Etsy, a Marketplace for handmade and vintage goods.
When not at work, what do you do for fun?
I have a LOT of hobbies.  I'd say my top 3 are – hanging with my daughter, surfing, and gardening.  I also love to cook, but these days, that's more of a keep the lights on activity than a fun on the weekends activity.
Do you have any go-to music when you're working?
I really love this weird band from Chicago called The Sea and Cake – they make simple jazzy rock and roll and I know it so well that it has just become the soundtrack to my work life.  Surprisingly though, I like listening to it outside of work hours too! My favorite album is The Biz.
Have you seen any products here on the site that you especially like?
I am a big fan of these beachy water colors.  Especially because of how cold it already is in New York! They keep me dreaming of summer and the beach – my happy place!
What inspires you creatively?
I have always been inspired by nature. From the greenery in the Brooklyn Botanical Garden near my home, to the empty beaches I've had the pleasure to visit over the course of my life, the great outdoors has always inspired me.  I've taken more landscape and sunset pictures than I care to admit 🙂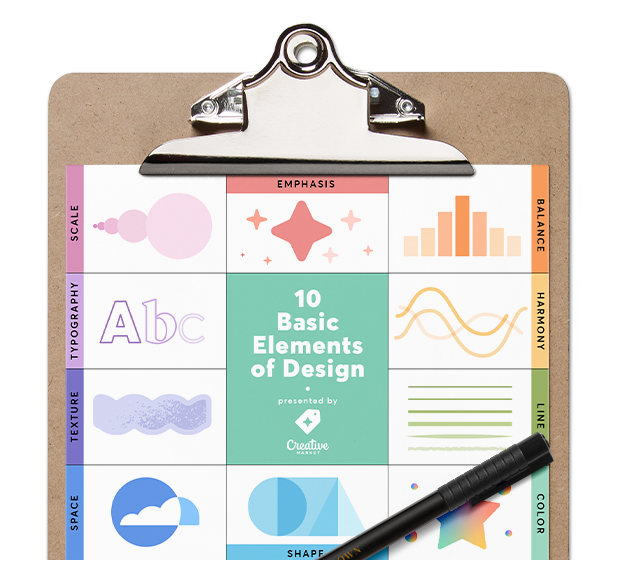 10 design fundamentals, summarized
Free Design Poster
Download this printable PDF poster and hang these 10 design principles on your favorite wall.
Get the file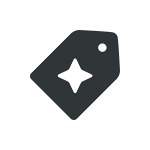 Creative Market