Setting Your Freelance Design Rates: 5 Key Aspects to Consider
This is a guest post by our friends at Bonsai, an all-in-one platform to manage your freelance business, from proposals to contracts to payments and reporting.
---
Congratulations on taking the exciting steps to establishing yourself as a creative entrepreneur! Or perhaps you've been on this journey for a while, and want to hone the new skills and knowledge needed to stay on top of the game. Wherever you are on the path of a creative entrepreneur, establishing your payment rates is one of the trickiest parts. This isn't an easy subject, and there isn't a one-size-fits-all answer to the question: "How do I set my rates as a freelancer?" At Bonsai, we're in the business of supporting freelance design businesses of all kind, so we've seen every aspect of this critical question for freelancers. So let's explore some of the considerations to establishing your freelance rates.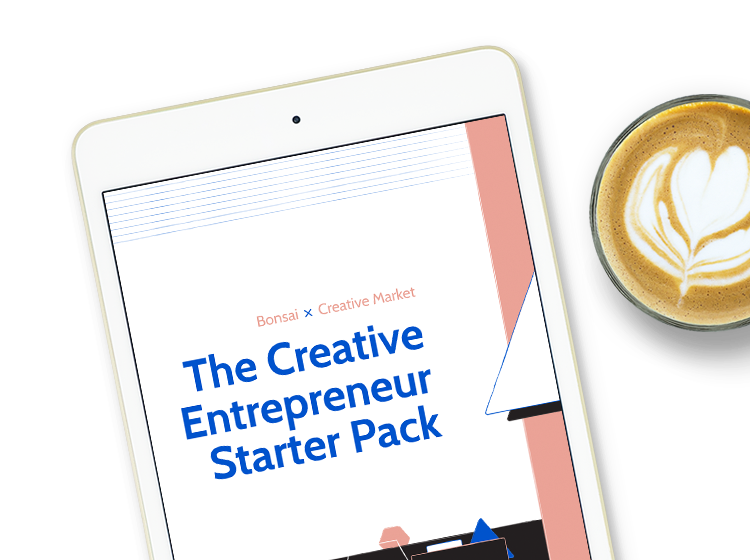 An ebook by Creative Market and Bonsai
Start and grow your creative business
Get a head start on your creative business with this friendly handbook.
Download our free guide
Consider your value
When you're employed by a company, your full-time salary usually includes costs such as licensing, taxes, health care and other business essentials. Even something as simple as Internet costs are covered for you. When you embark on your career as a freelancer, you have to cover all those expenses and more. Business development and finding clients takes time, and time is money. You'll also have to set aside time for administrative work like freelance invoicing, and you need to consider that as part of your workweek. You also need to be sure you put money away for taxes, into savings, to pay for health insurance, and other components of being a creative entrepreneur. Don't undersell your value. You need to set rates that allow you to thrive, not just survive, while still attracting clients. So you need to take into consideration the value you're providing to the client, by solving a problem for them. For instance, if you're designing a website landing page, you aren't just doing design work. You're actually helping the client convert those who arrive on that landing page into paying customers. It's a balancing act, because if rates are too high, you may not be able to attract clients. If you set rates too low, you may not make enough to be profitable. Even the most veteran freelancers still worry about the reactions of clients to their price quotes, or spend a lot of time thinking about how to justify their freelance rates. That's part of process.
Experiment with your rates and maximize your income
To start with, you can do research on typical freelance rates. You can use online resources to help you review average freelance rates, for instance. Get as specific as looking at freelance designer rates, for instance, in your specific area or country. You also need to understand your costs of doing business. You have to ensure you establish your minimum freelance graphic designer salary, for example, that you will pay yourself after all your costs are covered. After all, once you understand what your minimum is, everything above that is profit. You need to be clear and consistent with your worth – mention it in your proposal, and use your freelance contract for support. This holds true whether it's an hourly rate or per project, so that you can clearly explain to clients why the rate is set at those numbers, and what they can expect from the fee.
Factor in your experience
Good work has a price tag. If you're a new designer, for instance, and you want to gain experience, you may be willing to do work at a lower price in order to build your freelance portfolio website and gain experience. But remember that providing your clients with good design, or any form of freelance work, is a valuable service and you deserve compensation. The client is receiving a benefit by having quality work done without the expenses that come with having an employee on staff. So your freelance graphic designer hourly rate, or that established by any creative entrepreneur, needs to be fair and reasonable. Sell your clients on your dependability, responsiveness and unique skill set. Educate your clients about your value. Lawyers and architects don't do work for free, so you shouldn't have to either.
Be flexible
There are other factors that play into establishing freelance rates, and yours won't be the same for every job or every client. You can look at some work from a project perspective, and charge for the entire project. You can consider hourly rates. You can charge by the word or by the article, if you're a freelance writer, or if you're a designer, you can establish a freelance graphic design price list to cover all of the services you offer. How and what you charge may also evolve as you advance in your freelance career.
Consider retainer agreements
As you get more clients, and consistent work from those clients, you can also consider entering into a retainer agreement. Some clients may prefer that kind of arrangement, in which you are guaranteed to be paid a certain rate in exchange for a preset number of hours or projects per month. Depending on the agreement, you can be paid a lump sum up front, to cover work for an entire year. You can get monthly payments, even establishing a mechanism to automatically receive freelance recurring payments. You can also be paid a fee for being available to the client. Retainers can be a great way to ensure you have one form of consistent cash flow.
Other considerations
There are a few other factors that can weigh in to how and why you establish freelance rates:
Clients on a retainer may get a deal, because they provide guaranteed work and guaranteed revenue for your business.
Clients that are providing you with work that allows you to learn, or practice new skills, may be given a more lenient price. This is like an investment into your portfolio that will eventually allow you to charge more for the work.
You can think about charging more for work that must be done on an extremely tight timeline.
Final thoughts
Navigating your career as a creative entrepreneur involves many different facets, and we've built some resources to assist you. Together with our friends at Creative Market, we developed The Creative Entrepreneur Starter Pack, a step-by-step framework that both new and established creative entrepreneurs can use to launch (and improve) their own brand, and grow their freelance business. This guide will help you navigate the world of creative entrepreneurship and freelance. Besides establishing rates, we also cover the following topics:
Finding & balancing good work
Proposals that win clients
Protecting yourself with contracts
How to use your time better
How to manage your finances
We've already explored finding work, developing winning proposals and creating effective contracts, and establishing your freelance rates – we look forward to continuing this journey with you.
---
Products Seen In This Post: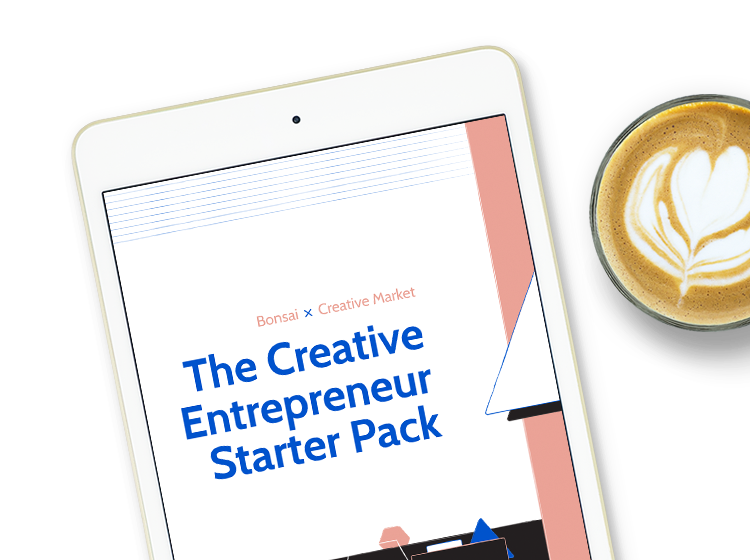 An ebook by Creative Market and Bonsai
Start and grow your creative business
Get a head start on your creative business with this friendly handbook.
Download our free guide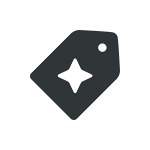 Creative Market