Introducing Kristen: Our New Marketing Operations Specialist
The Creative Market team is growing! This time around, we would like all of you to meet Kristen Vitale, our new Marketing Operations Specialist.
The Creative Market team is growing! This week, we would like all of you to meet Kristen Vitale, our new Marketing Operations Specialist.
Tell us a little bit about yourself and what you do for Creative Market.
I joined Creative Market as a Marketing Operations Specialist back in August. I have an incredibly fun role because I get to contribute to the variety of marketing initiatives we have going on at Creative Market. My job involves working with design & curation teams to optimize ongoing programs, assisting with our ad production process, helping our content team drive new initiatives forward, and ensuring that the Marketing team's acquisition efforts are always evolving.
What were you doing before you joined the team and how did you and Creative Market "find each other"?
Prior to Creative Market, I've been in marketing roles at various companies and industries. I started my career as an Account Executive at a marketing agency, where I gained a lot of experience in brainstorming and strategy. I then moved on to an asset management firm where I worked as a marketing associate and built my project management skills. I felt like I was craving a little more of a creative outlet, which is when I began my search. When I stumbled upon the opportunity at Creative Market, I felt like it was a win all around. There are a lot of new and exciting things happening at CM, and it's been a blast so far to be part of it all.
When not at work, what do you do for fun?
I love being active and spending a lot of my free time outdoors. I enjoy yoga, running, hiking, kayaking, and anything that involves the beach or lake. However, when the weather gets colder, I like to hibernate indoors and brush up on my cooking and baking skills by trying new recipes, and crafting (painting and DIY home decor, specifically!)
Do you have any go-to music when you're working?
I like to change things up based on my mood and what I'm working on. Most times, I need full focus, so I love any type of cool instrumental music. Right now I'm into this Productive Morning playlist on Spotify. I'm not really familiar with many of the artists on there, but I love the upbeat, energizing vibe. If I want to throw in some music with lyrics, I opt for anything indie folk (The Lumineers, Vance Joy, Hozier, Mumford & Sons, etc.)
Have you seen any products here on the site that you especially like?
It's hard to mention just one, because there are so many amazing products I've got my eyes on! I always find myself drawn to watercolor illustrations that use natural and earthy tones, but also have a modern touch, such as these:
What inspires you creatively?
I always feel so inspired whenever I see people take their passion or hobby and turn it into something good for the world. It makes me so happy to hear success stories from small businesses or entrepreneurs, and learning how someone turned their passion into providing a useful good or service for others. There are so many tools out there and creative ways to grow your business and it always inspires me to see what people do with them.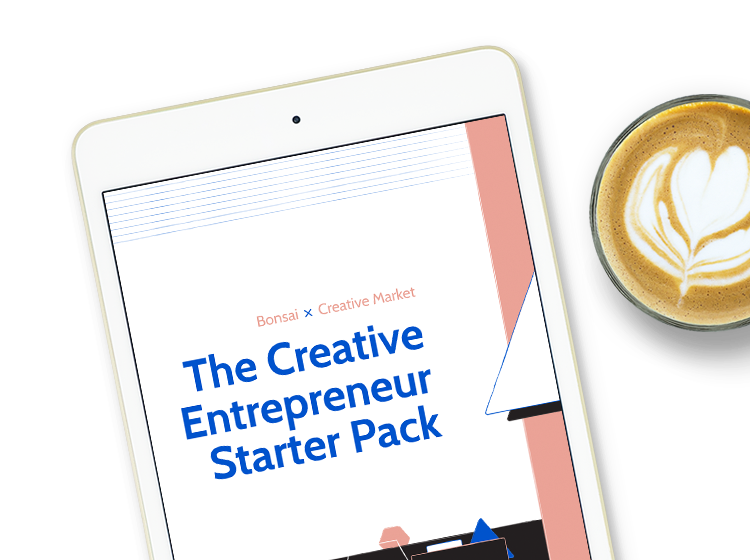 An ebook by Creative Market and Bonsai
Start and grow your creative business
Get a head start on your creative business with this friendly handbook.
Download our free guide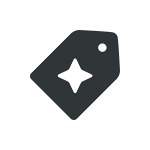 Creative Market