New: A Shortcut to Promote Your Creative Market Products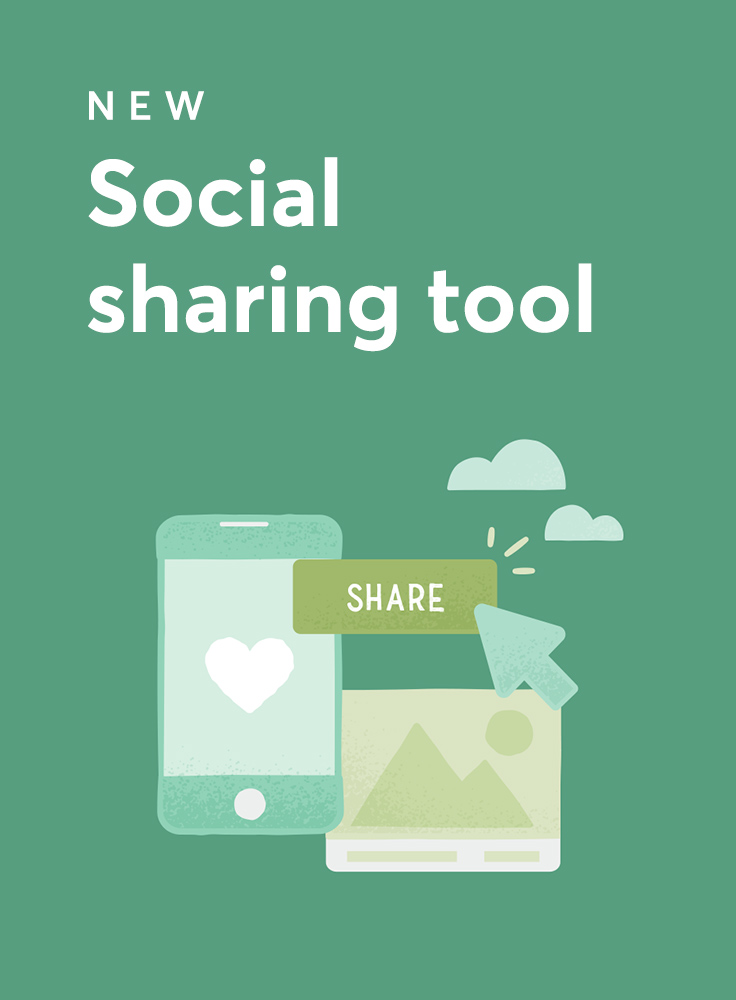 Are you interested in marketing the products in your shop, but running low on the time it takes to do it? Unfortunately, sharing your products means opening a seemingly endless number of browser tabs to open up your product pages and click "share." If this sounds like you, we've got some wonderful news: you can now share any/all of your Creative Market products on social media from one single Marketing Tools page within your dashboard!
A New Suite of Shop Owner Tools
Over the last few months, our Shops Team has been working hard to improve the marketing workflow for Creative Market shop owners. We heard from many of our shop owners that, while they know marketing their products is important, they lack the data, knowledge, and time to market their products effectively.
In an effort to arm shop owners with as much data, knowledge, and time-saving tools as possible in this area, we've spent the last few weeks releasing some new shop owner features:
Shop Traffic Tool: This new feature helps you see where your product views and sales are coming from. Interested in seeing how Pinterest drives views or sales to your shop? Spend the next month regularly pinning your products, then come back to your traffic tool and see how your views/sales from Pinterest have changed.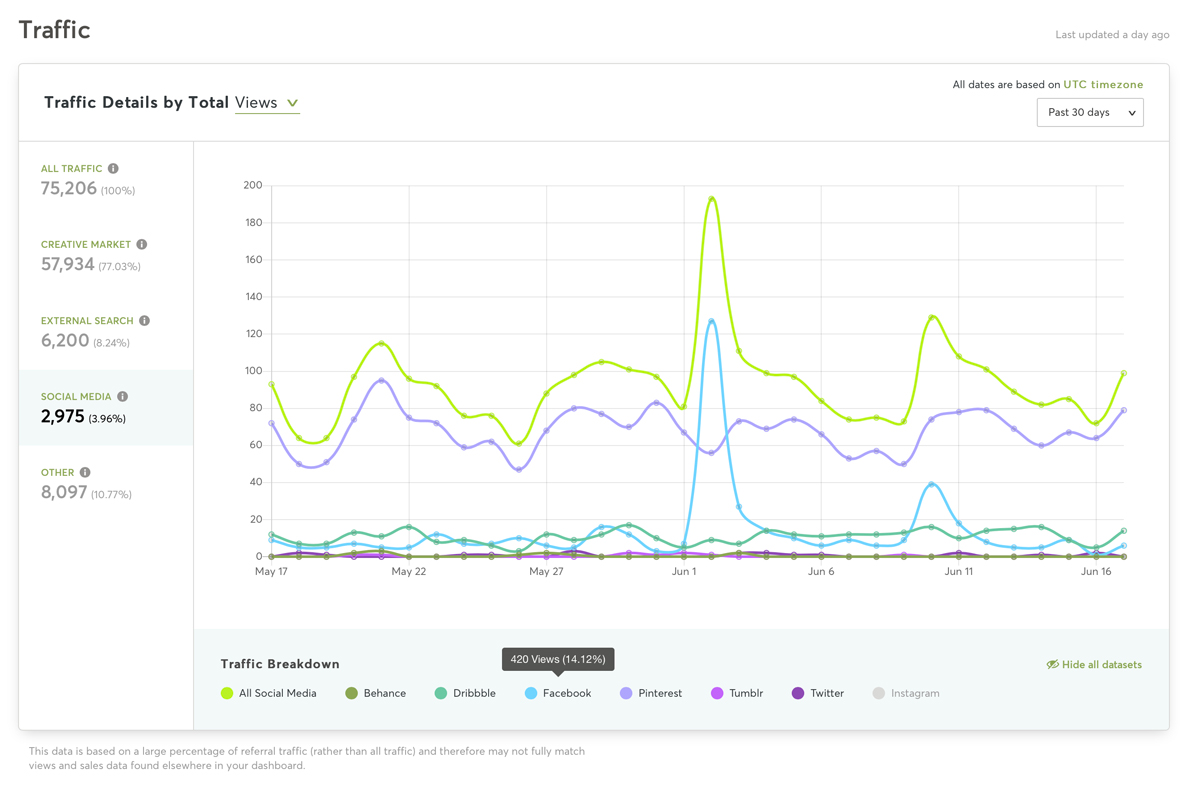 Share Data & Goals: How often do other people share their products and how do you stack up in comparison? Many shop owners told us they were unsure about how often they should be marketing their products. With this new tool, we give you data on how often shops share their products, and we help you set, track, and reach new marketing goals!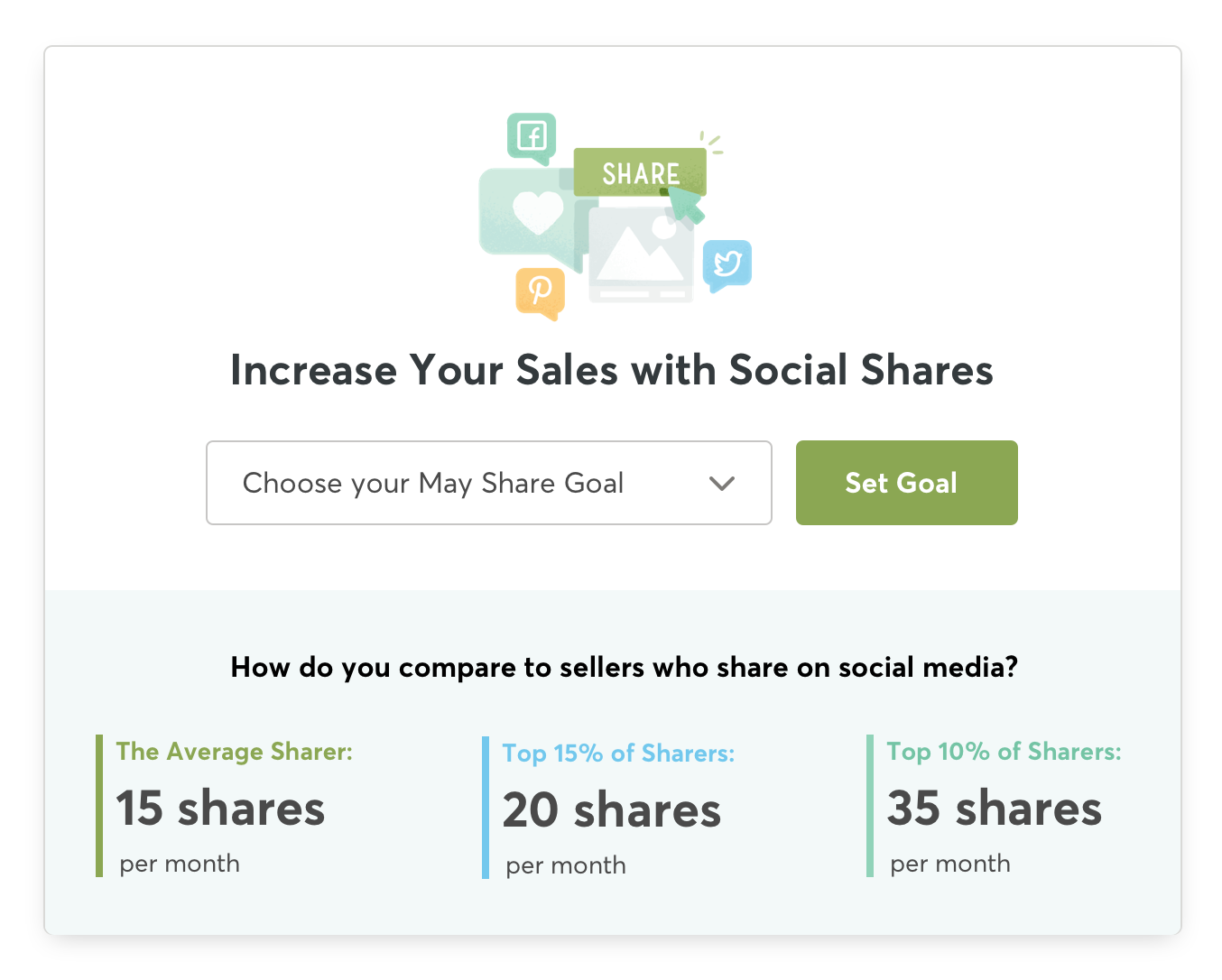 Save Time While Marketing
After chatting with shop owners about these new tools, we continued to hear that while this new data was helpful, another hurdle is the time it takes to actively promote products. So, with our latest shop owner tool, our aim is to help you more quickly and efficiently share your products with the world.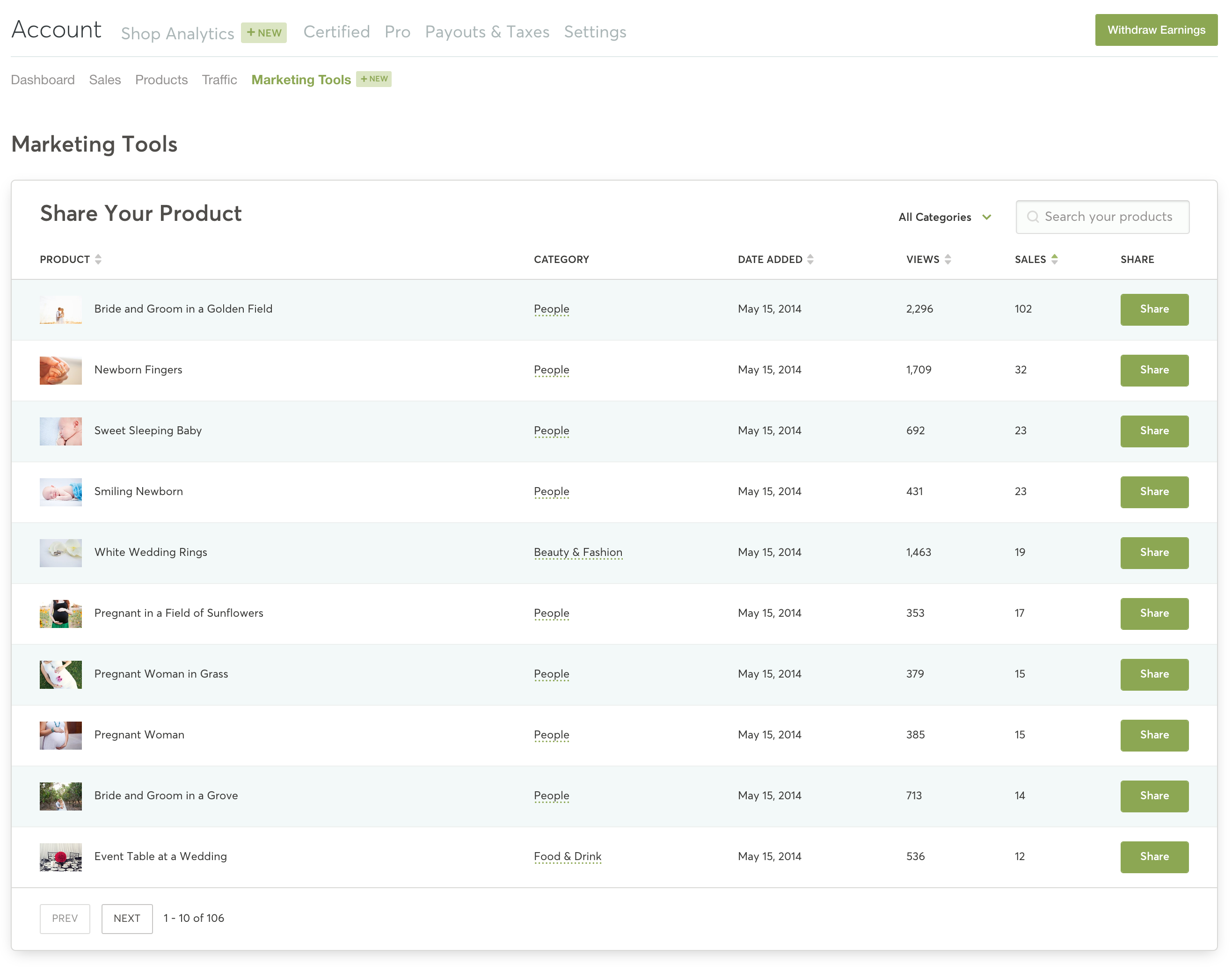 To use this new tool, simply head over to the new "Marketing Tools" tab within your Shop Analytics Dashboard or click "Marketing Tools" from the profile dropdown area. You'll find a table that allows you to easily sort and search through all of your products. In the very last column of this table, you'll also see a "Share" button. Clicking this button will open the Creative Market sharing modal, allowing you to share your product on Pinterest, Facebook, Twitter, and more — all without you having to navigate to that specific product page. Because the sharing action connects with your social platform of choice, you'll be asked to log in if you haven't already done so in this browser.
Head over to your Marketing Tools page now to see how quick and easy it is to share multiple products from a single page!
Let us know how it goes!
We hope this new feature can help remove some of the friction from your marketing workflow. However, we're sure this hasn't solved every problem you have in this area. For this reason, we'd love to hear your feedback! We've got plans to keep building on this tool, and other tools like it, so let us know if there are things you absolutely want us to keep or something else you hope to see in the next iteration. Share your thoughts in this quick form, and stay tuned for more features.
Getting started with hand lettering?
Free lettering worksheets
Download these worksheets and start practicing with simple instructions and tracing exercises.
Download now!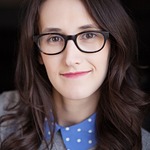 Kelley Johnson
I'm an ex-schoolmarm who is excited about all things creative. Photography makes me smile and when I find a new-to-me dress that fits just right, it makes my day.
View More Posts