How to Draft Successful Design Proposals & Contracts
This is a guest post by our friends at Bonsai, an all-in-one platform to manage your freelance business, from proposals to contracts to payments and reporting.
---
So you've made the leap into the entrepreneurial world, and explored the ins and outs of finding and balancing freelance design work. It's time to think about the next steps in this exciting challenge to become a successful freelance creative.
Just as you constantly learn new skills and refine your talent, you can improve the way you collaborate with your freelance clients. And we are here to help! That was the inspiration behind The Creative Entrepreneur Starter Pack that Bonsai and Creative Market put together — it's a framework to launch your brand and grow your business.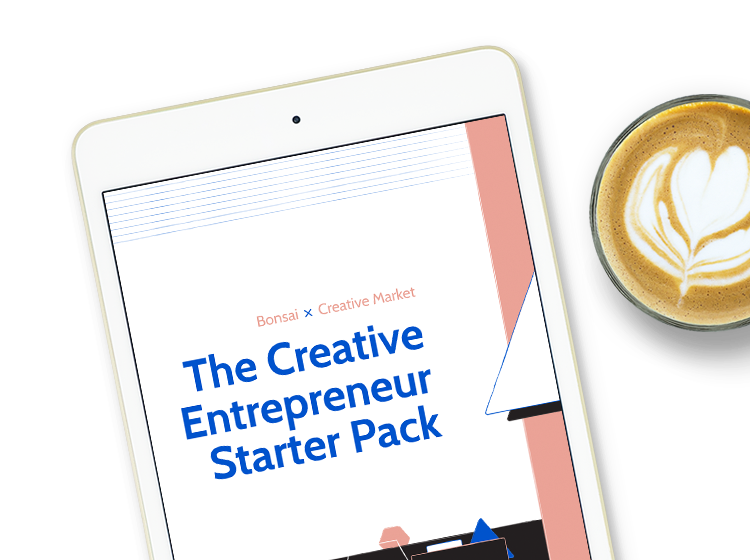 An ebook by Creative Market and Bonsai

Start and grow your creative business

Get a head start on your creative business with this friendly handbook.

Download our free guide


Here's a quick recap of all the chapters:
Finding & balancing good work
Proposals that win clients
Protecting yourself with contracts
Experimenting with rates to maximize your income
How to use your time better
How to manage your finances
Next up, let's look closer at two of the key documents that will be vital to your success as a creative entrepreneur:
Freelance proposals – to define your work to a client and build a good relationship with them.
Freelance contracts – to ensure you get paid for that work and protect yourself in many other ways.
Those are basic definitions, so let's dig deeper into each component.
1. Create proposals that win clients
Developing successful proposals is key to finding work, but it's much more than that. Proposals are really the building block of your relationship with a client. They create rapport and establish your professionalism in the eyes of the client. They also determine what work you will do, in what timeframe, and for what fees.
At the outset, freelance proposals can take a lot of your time. But as you figure out what works, or learn how to build effective design proposals, they become easier to develop.
Now let's look at three of the key facets of successful freelance proposals.
1.1. Feature what you can do for them
A proposal is a sales pitch, so you need to include why the client should choose you to do their work. But while you need to sell yourself, you also need to sell what you can do for them. Clients want to know how you can help them accomplish their goals, so be sure to provide detail that relates to what they need, and not just about your business in general.
As you build a repertoire of work, consider including a portfolio with your proposal. Sharing samples of work you've completed is a great way to introduce yourself to a prospective client, particularly if it's similar to what they need.
1.2. Flexible pricing
Giving the clients some options for pricing might make them more comfortable choosing you. It also allows you to build bigger packages with higher prices, without much risk, because there are also smaller packages available at lower costs.
You can also scale the work, with milestones along the way to the finished product. This allows the client to break down their payments as well, and provide feedback to you along the way to the completion of the work.
1.3. Consider using templates
Finding and using an effective template will allow you to save some time when building proposals. You can experiment with different types of proposals, and you can evolve your templates over time.
Just be sure you aren't cutting and pasting content for multiple clients. Proposals must cater to the needs of each client individually. You have resources available to you like the suite of professional freelance proposals and templates offered by Bonsai.
2. Protect yourself with contracts
Once you've got the job, it's essential to have a signed contract before beginning any work. After all, contracts aren't just for big corporations. Freelance contracts are a key part of your tool kit.
Contracts are the next step in your relationship with the client, building on the outline provided in the proposal. Contracts will clearly define the work to be done, with timelines and payment schedules.
A freelance contract sets clear expectations for you and your client. It also establishes your business as professional. If you take your business seriously, so will your clients.
So let's take a look at three key aspects of a freelance contract.
2.1. Always have a contract
It's important to use a contract for every project, even if:
You got the work without a proposal.
You know the client.
The project is small or has a short timeframe.
Even in those scenarios, a contract is essential. It doesn't matter if it's a long, complex project or a short, easy piece of work. A contract is your protection, so be sure the client has signed off before you start.
And once again, you can use a freelance contract template to save you time.
2.2. Include detail
Contracts should always include a clear description of the work to be done, when it will be completed, and how you'll be paid. As mentioned previously, this can include milestone and incremental payments.
Contracts should also detail who will own the intellectual property of the project upon completion.
It may seem time consuming. But if there isn't enough detail in the agreement, clients could come back to you for more work than you intended to do, or for endless revisions to the finished product. You don't want to be taken advantage of, so contracts help protect you.
2.3. Consider a retainer agreement
As you become more established and have repeat clients, you can consider retainer agreements.
These types of contracts can be structured in different ways. But basically they detail work that will be done over several months or even a year, with the freelancer getting paid regularly in exchange for doing the work, or even being available "on call" to the client. They can include a set number of hours per month for a set price, for instance.
Retainers can be very effective, as it enables both sides to establish a long-term relationship. You know you have a set monthly salary, and the client knows they are getting a set amount of work or hours of work each month.
Final thoughts
Your career as a creative entrepreneur means you get to do work you love. But it also means you have to master some essential new aspects of work, like developing winning proposals and building effective contracts.
This balancing act of skills will sometimes seem daunting. But with freelance tools like the suite offered by Bonsai, and The Creative Entrepreneur Starter Pack we created together, you'll be successful in the freelance world.
---
Products Seen In This Post: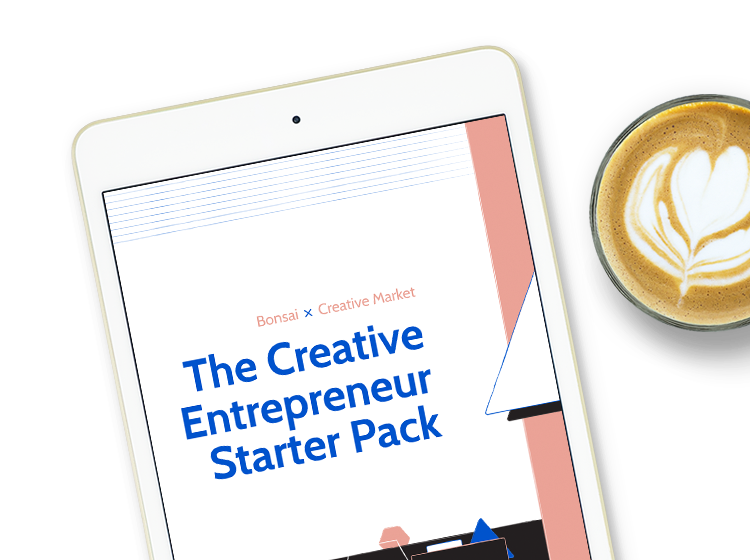 An ebook by Creative Market and Bonsai
Start and grow your creative business
Get a head start on your creative business with this friendly handbook.
Download our free guide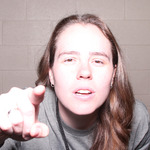 Lesley Yarbrough
Tinkerer. Maker of quirky fonts with a sprouty disposition.
View More Posts