Introducing Shannon: Our Senior Manager of Digital Marketing
The Creative Market team is growing! This time around, we would like all of you to meet Shannon Ashcraft, our new Senior Manager of Digital Marketing.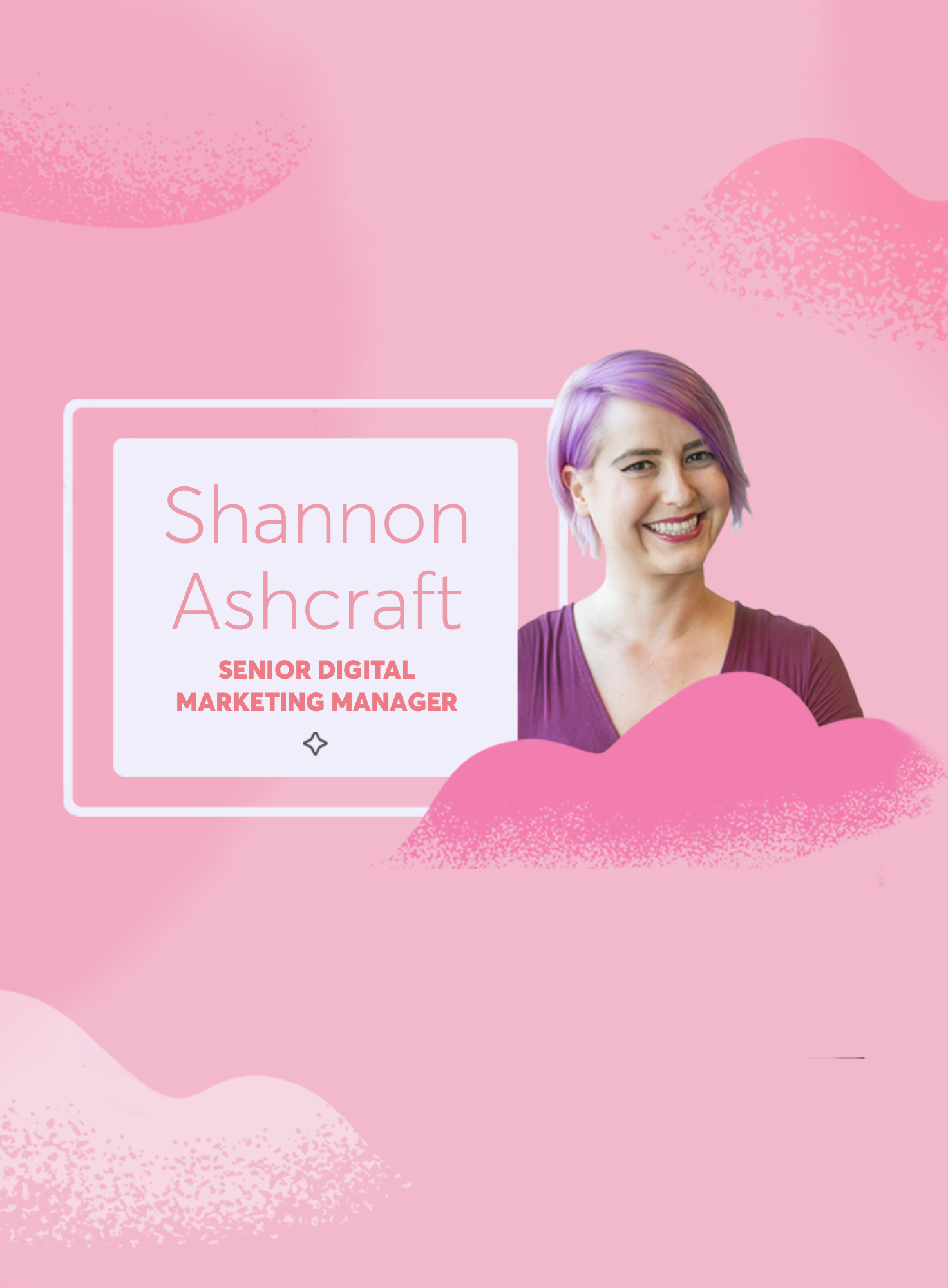 The Creative Market team is growing! This week, we would like all of you to meet Shannon Ashcraft, our new Senior Manager of Digital Marketing.
Tell us a little bit about yourself and what you do for Creative Market.
I love puzzles. Give me a problem to solve and I'll think of a hundred ways to approach the solution. But give me a partner or team to work alongside, and we'll think of a million. This is exactly why I'm so excited to have joined Creative Market in the role of Senior Manager of Digital Marketing. There are endless opportunities to grow this business and I get to do that with a team of incredibly smart individuals marketing products created by the most talented people from around the world. There's nothing more gratifying than that. 
What were you doing before you joined the team and how did you and Creative Market "find each other"?
I've been working in eCommerce and Digital Marketing for almost 10 years, primarily working with start-up apparel brands because I really believe in small businesses and love me a good success story. Previously, I worked at Alo Yoga, a contemporary yoga brand in Los Angeles, where I headed up the Ecommerce & Digital Marketing team, helping drive significant growth. Just as I was missing startup culture, Creative Market found me. I've always loved the idea of working at a marketplace because every sale is a win for the company, the buyer, and most of all, the seller. It's incredibly rewarding knowing that my work is supporting the creative community.
When not at work, what do you do for fun?
I'm getting married in April so right now I'm deep in wedding planning mode, although I can't say that's always the most fun (anyone want to choose place settings for me?). When I'm not doing that, I'm usually playing with my cute Corgi pup, Freddie (his Instagram is @freddiecmercury if you'd like cuteness confirmation) or buying entirely too many plants. Anyone else addicted to plants? Just me?
View this post on Instagram
Do you have any go-to music when you're working?
I have a very wide range of tastes when it comes to music, but I really enjoy electronic music while I'm working to keep me focused. There's a playlist called "Deep Focus" on Spotify I always listen to that helps me get "in the zone." 
Have you seen any products here on the site that you especially like?
I love everything, honestly. I'm not the most creative person so I'm really inspired by what our seller community is able to make. I recently downloaded this overlays set to design my own wedding Save the Dates, which was super fun and easy to use. I can't wait to send them out and hear what people think! 
https://creativemarket.com/BirDIY/1664689-Save-the-Date-Overlays-Set
.
And of course, I had to get this beautiful photo bundle of palms & cactus' since you know, I love plants…

https://creativemarket.com/floraldeco/2721590-Palm-Cactus-Bundle
What inspires you creatively?
Beautiful spaces. I really enjoy architecture and interior decorating and am constantly inspired by how transformative light, color, and texture can be. When I was growing up, my dad and I would go to open houses in different neighborhoods to look at how they would stage them. I think that nostalgia plays a big part in why interior design sparks something in me. Plus, HGTV amiright?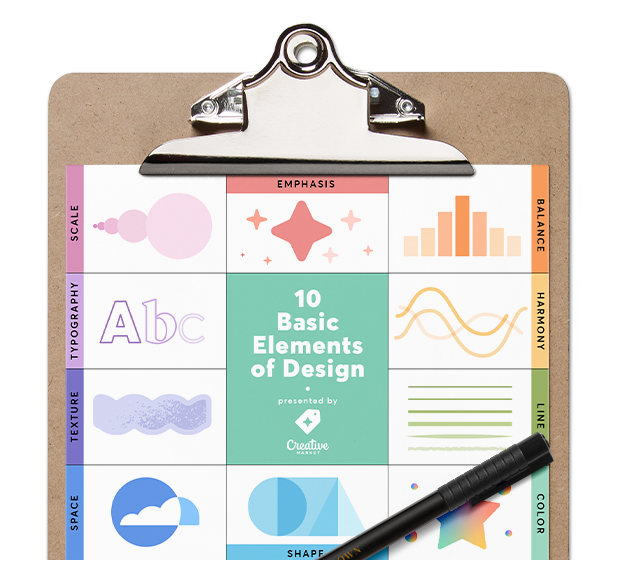 10 design fundamentals, summarized
Free Design Poster
Download this printable PDF poster and hang these 10 design principles on your favorite wall.
Get the file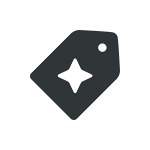 Creative Market