10 Tips to Create a Winning Graphic Design Portfolio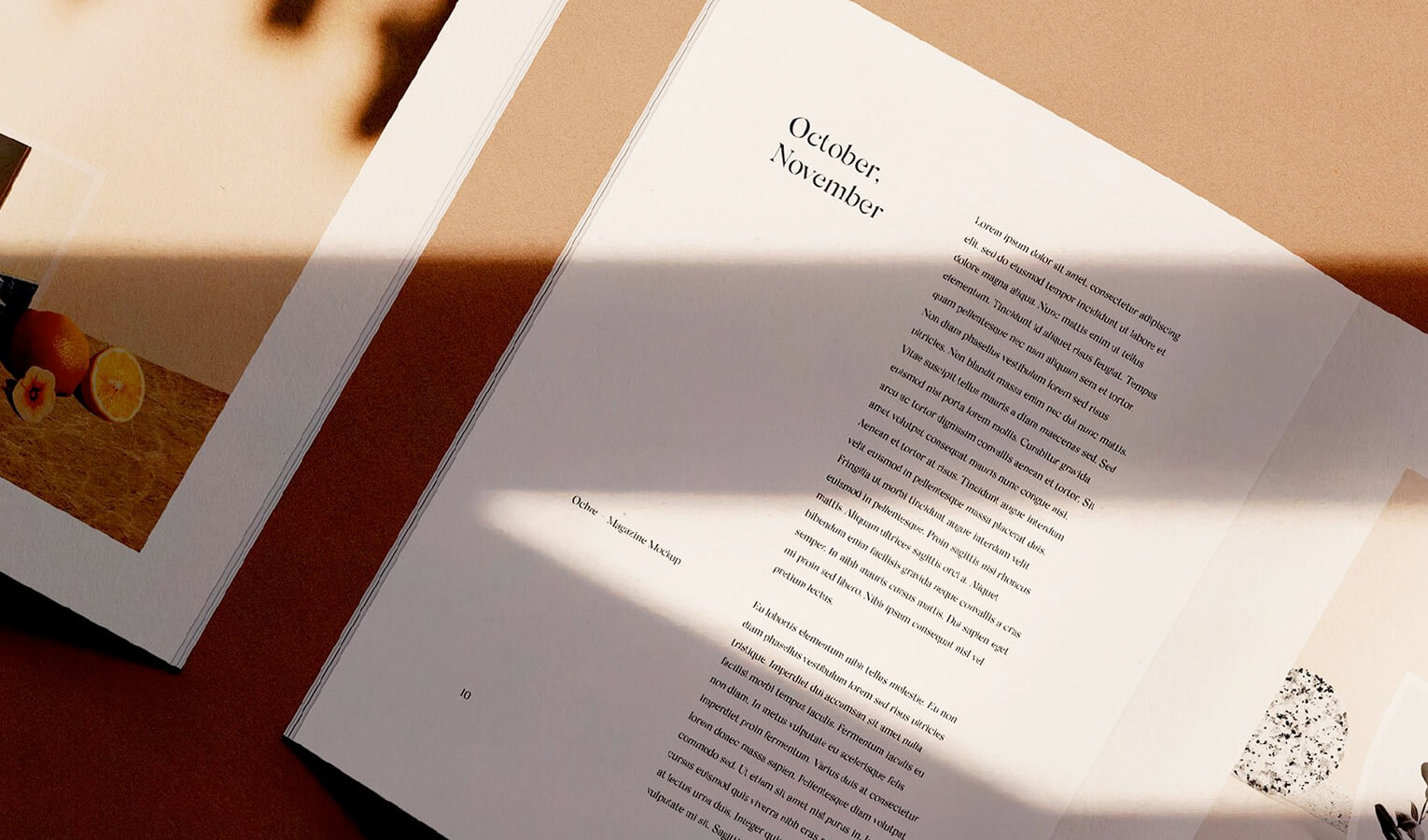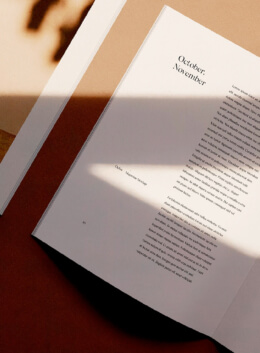 This article was created by our friends at Dribbble, the leading destination to find & showcase creative work and home to the world's best design professionals.
---
Is your graphic design portfolio in need of some serious TLC? Whether you're a seasoned design pro or just starting out in your career, you should never underestimate the power of a thoughtfully designed portfolio. Below you'll find some best practices for creating a portfolio that showcases you and your work in the best possible light!
1. Know your audience
Before jumping straight into designing your portfolio, you must know who your intended audience is. Are you speaking to prospective freelance graphic design clients? Hiring managers? What do you want them to do when they visit your portfolio?
If finding new work opportunities is top of mind, you'll want to consider including assets like your resume, list of services, case studies, and even a few testimonials. If the goal of your portfolio is to build your brand, then it can be a space to showcase passion projects and let your personality run wild. Understanding who your audience is will help make your portfolio much more intentional and impactful.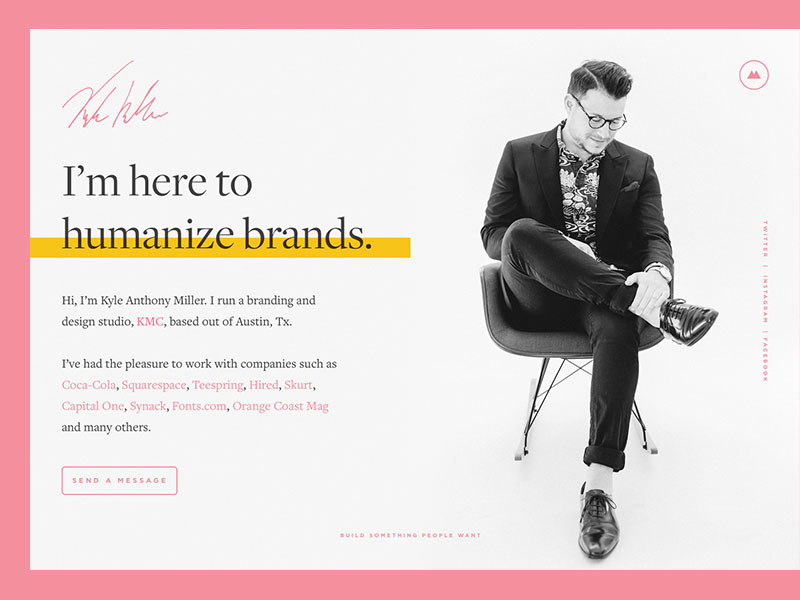 Personal Site by Kyle Anthony Miller via Dribbble
2. Incorporate your personal branding
Standing out in a sea of design talent can be tough. One sure-fire way to make your portfolio that much more memorable is to incorporate your visual branding throughout. This extends beyond your personal logo: keep colors, typography, and visuals consistent and on-brand throughout your whole site. As a graphic designer looking for work, this will also go a long way in building credibility with clients or employers—because you clearly know what you're doing!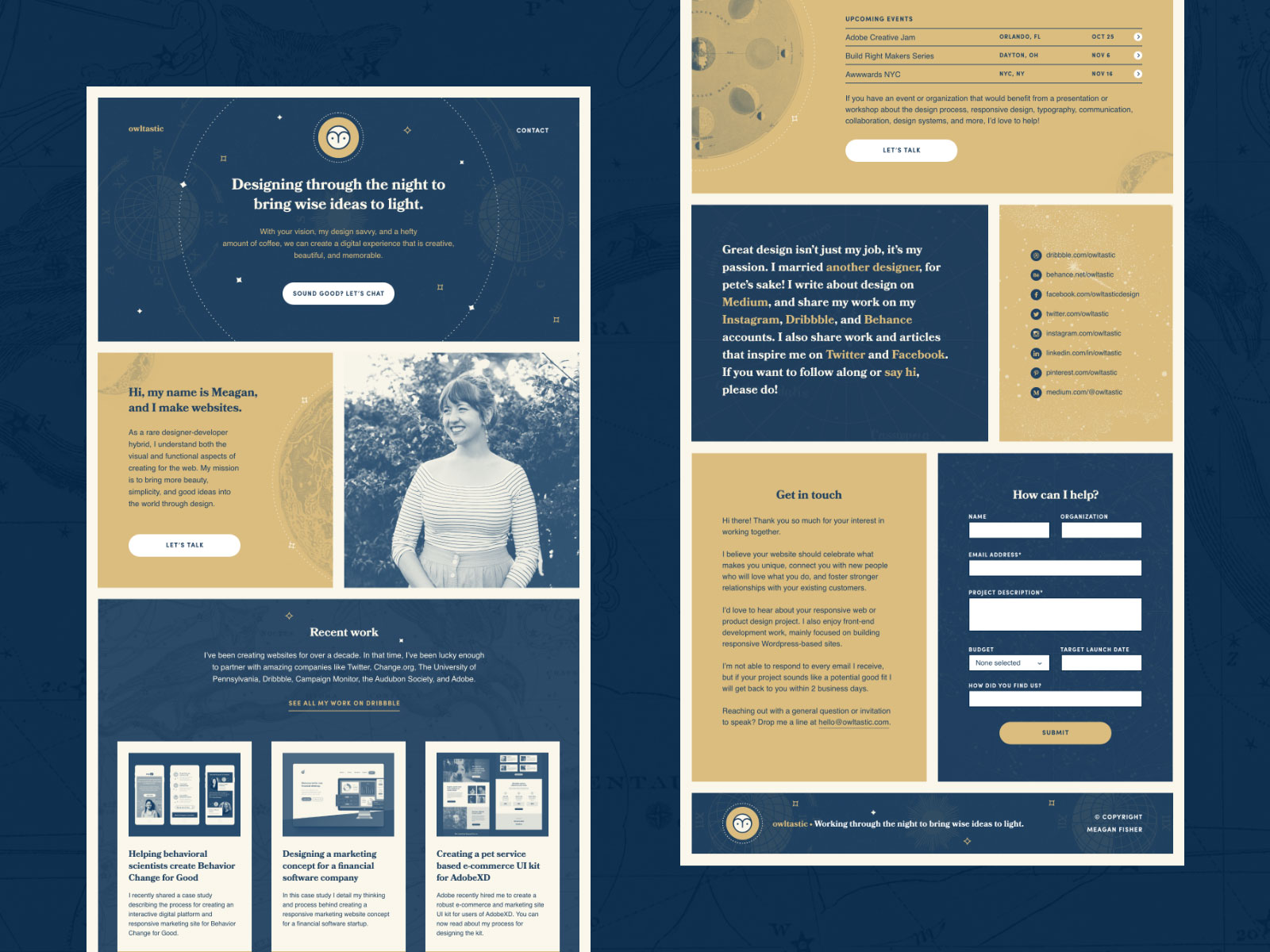 New Owltastic by Meagan Fisher Couldwell via Dribbble
3. Display the work you want to get hired for
This is specifically for graphic designers looking for new work opportunities. Before you go uploading every single design project you've ever worked on, hit the breaks, and take a moment to critically think about the kind of work you ideally want to get hired for.
What design projects were you most passionate about working on? What types of brands or industries do you enjoy working with most? Thoughtfully select which projects align with the kind of work you want to do, and strategically display these in your portfolio. This is critical for attracting the client work you want.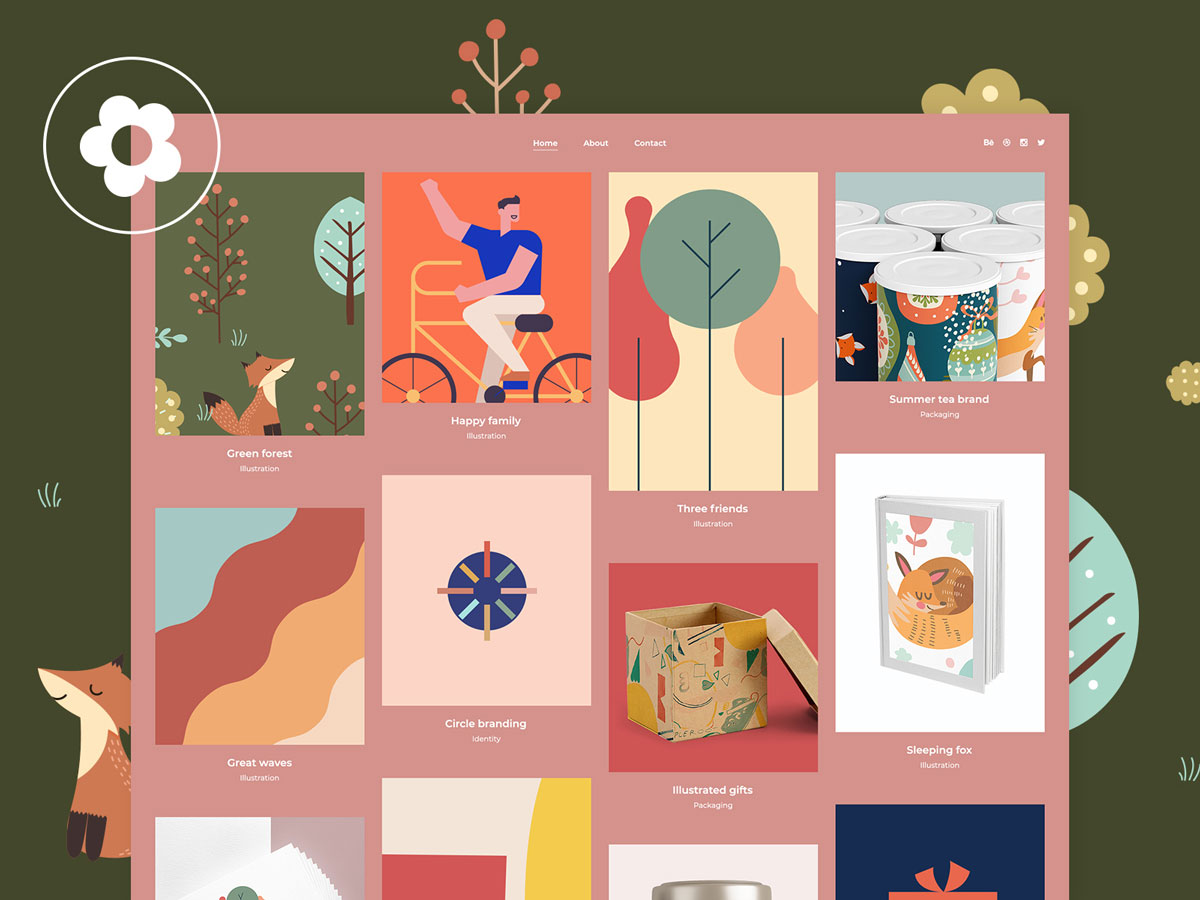 Illustration Portfolio by Stevan Ivic via Dribbble
 
4. Craft a narrative around your work
As a designer, your communication skills are just as paramount as the visuals you create. Humans are wired to connect with stories, which is why we always recommend crafting a narrative around your work. Don't just show off the finished product!
When showcasing projects, remember to explain the why behind your design decisions and what led you there. Aim to craft a story around each project to draw your visitors in. Not only will this demonstrate your problem-solving abilities as a designer, but it also gives potential clients and employers a better sense of how you work and what that process looks like. This doesn't need to be a long-winded essay—keep things scannable and accessible (more on that later on).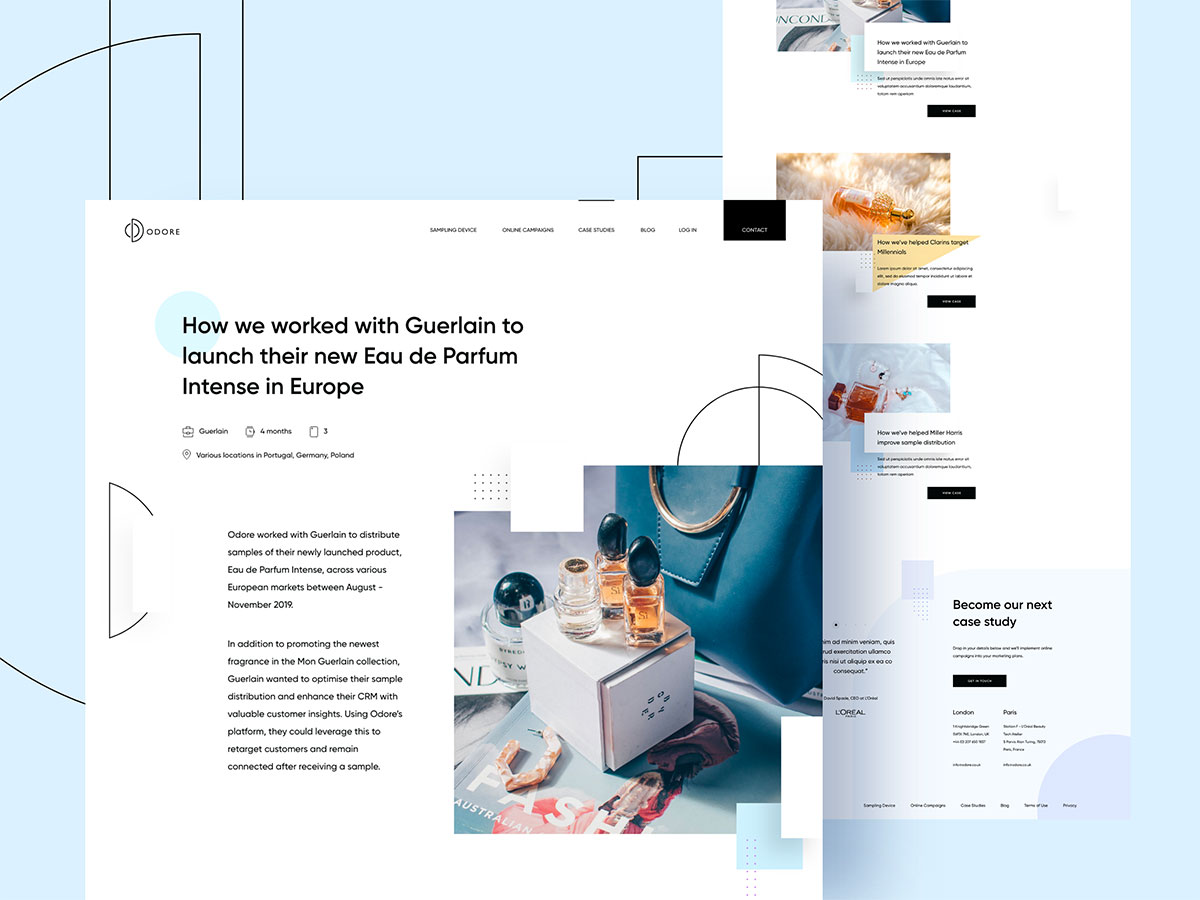 Odore Case Studies by Karlo via Dribbble
5. Use attention-grabbing imagery
When showcasing projects in your portfolio, we recommend (whenever possible) displaying images of your graphic design work being put to use in the real world—think product packaging, logos on a storefront, etc. Nothing looks more impressive than a design that transcends the digital screen. If this option isn't available to you, mockups are a great alternative for showcasing how your designs would be applied in the physical world.
"Work that actually gets produced into the world is attractive and stands out in a sea of comps and vector art." — Graphic Designer & Dribbbler Ryan Bosse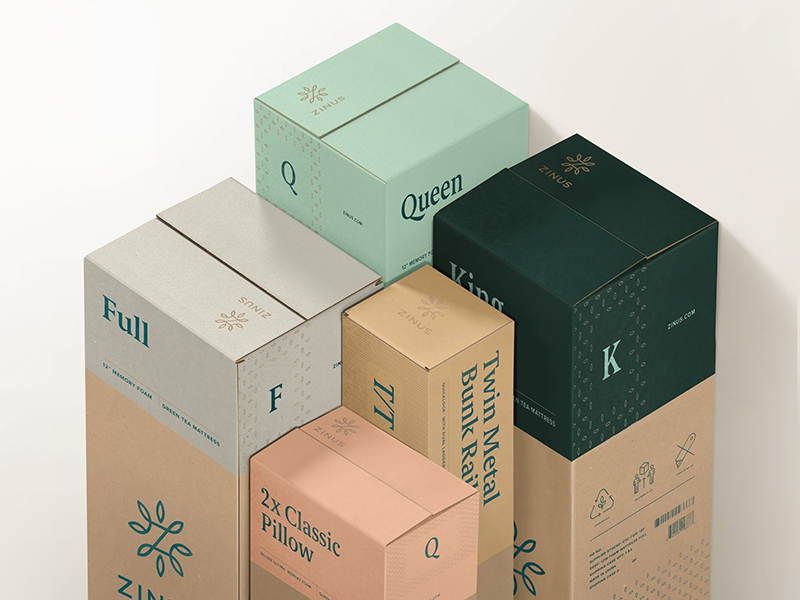 Zinus Packaging by Ryan Bosse via Dribbble
6. Keep it simple and scannable
For a more enjoyable experience, keep the content in your portfolio easily accessible and scannable to viewers. The last thing you want is a portfolio that's hard to navigate or filled with unnecessary content that drowns out the real purpose of your page—showcasing your work! Use clean and simple layouts to let your work speak for itself, and prioritize the information you want folks to see. Most importantly, make your contact info and other online presences easy to find.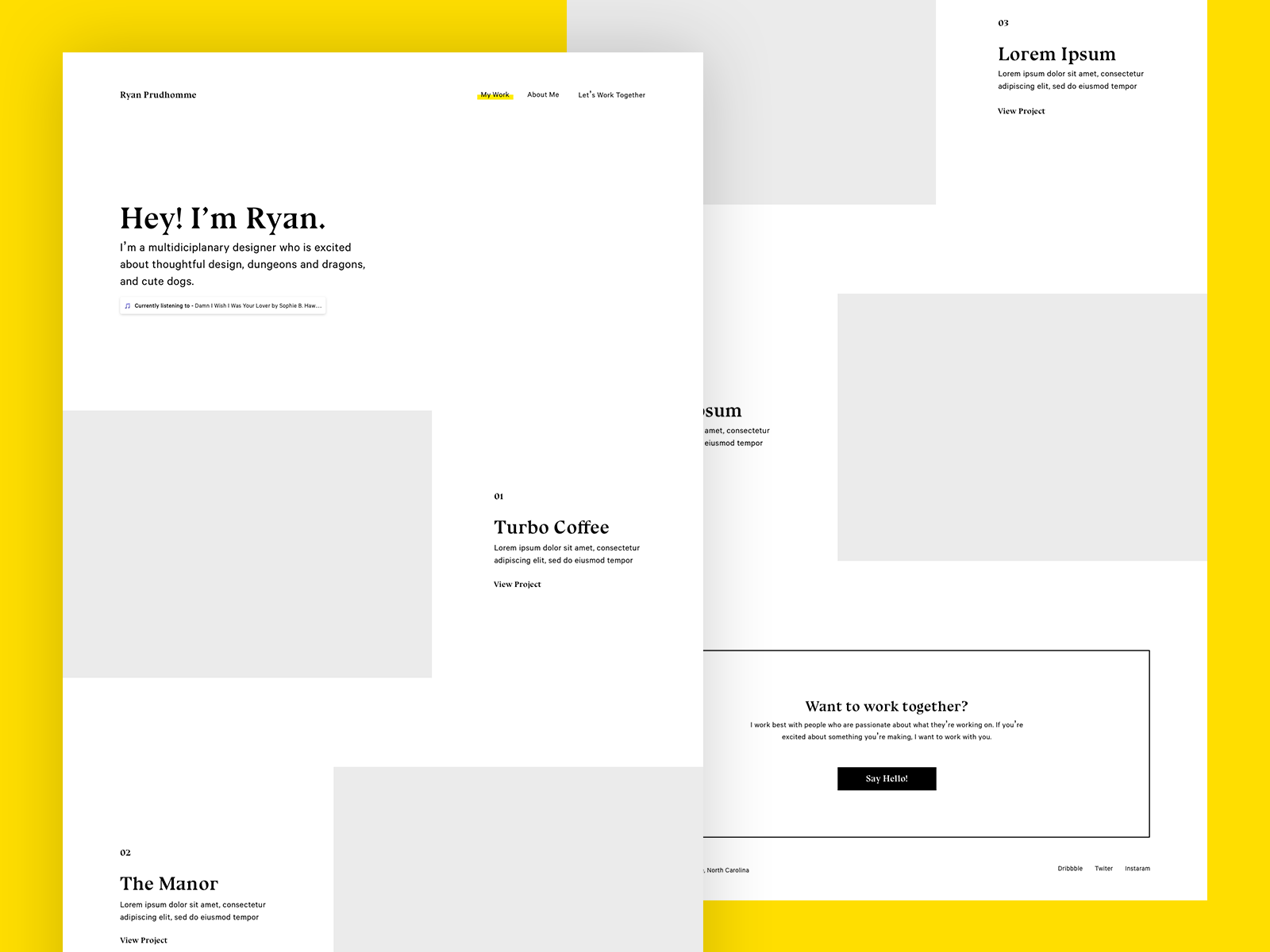 Personal Portfolio by Ryan Prudhomme via Dribbble
7. Inject your personality
Whether you're looking for clients of building your brand, don't shy away from injecting your personality into your portfolio. Use your 'About' section to tell folks what you and your work are all about. Why are you passionate about design? What makes you and your work unique?
Personal anecdotes will always help in making a profile more memorable—just avoid telling your entire life story. Give folks just enough of a taste of what it would be like to interact with you. Be authentic and keep your writing style natural, and never forced!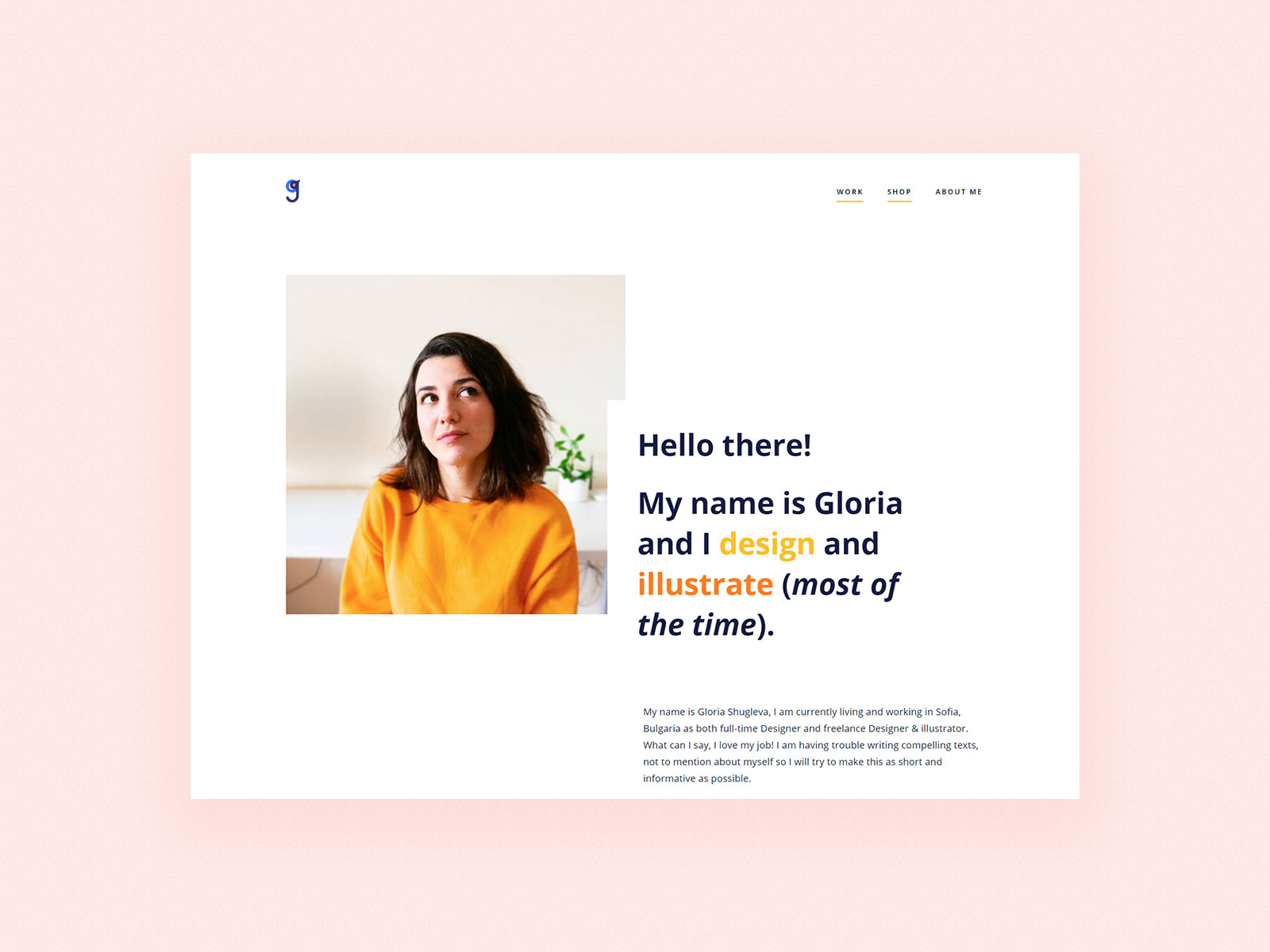 About by Gloria Shugleva via Dribbble
8. Make it mobile-friendly
Nowadays, it's more important than ever that your portfolio be responsive. Many visitors will reach your site via their mobile device, and there's no worse user experience than landing on a webpage that's difficult to read or navigate. To ensure you're putting your best foot forward online, make a mobile-friendly portfolio a priority.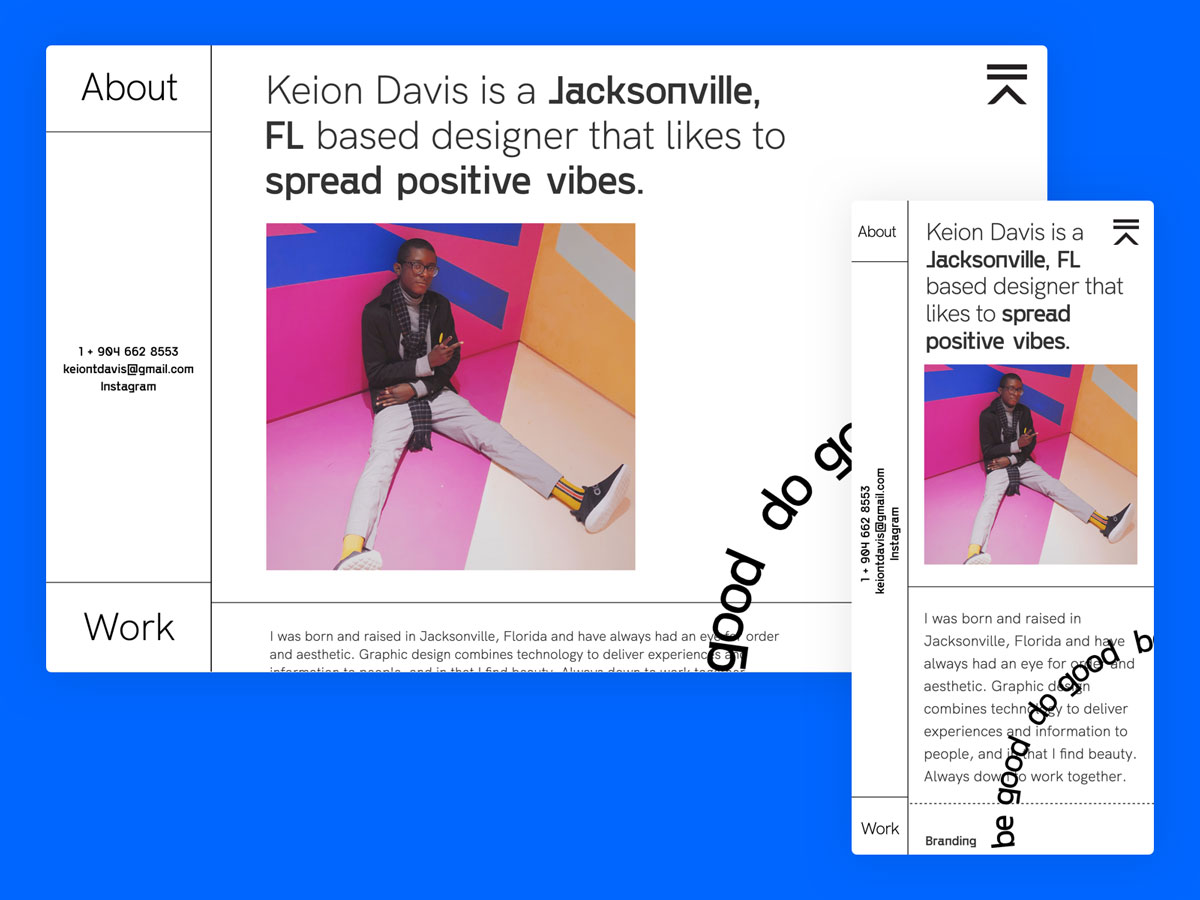 Personal Site by Keion Tremael Davis via Dribbble
9. Include a call-to-action
Remember our first tip about knowing your audience and the purpose of your portfolio? Think about the action you want your viewers to take when they land on your site. Do you want them to contact you for work? Follow you on all of your social channels? Whatever that action is, write up a concise call-to-action that directs folks to take that action. Place it at the end of each of your case studies, your about page, and/or front and center of your portfolio.

Hello World Agency Portfolio Website by outer via Dribbble
10. Keep it fresh!
You and your body of work will undoubtedly evolve over time. It's best practice to regularly update your portfolio as you continue to grow your body of work—ensuring the projects showcased still align with your goals as a professional graphic designer. If you're not sure whether it's time to give your design portfolio a refresh, ask yourself, "Does my portfolio authentically reflect who I am today?"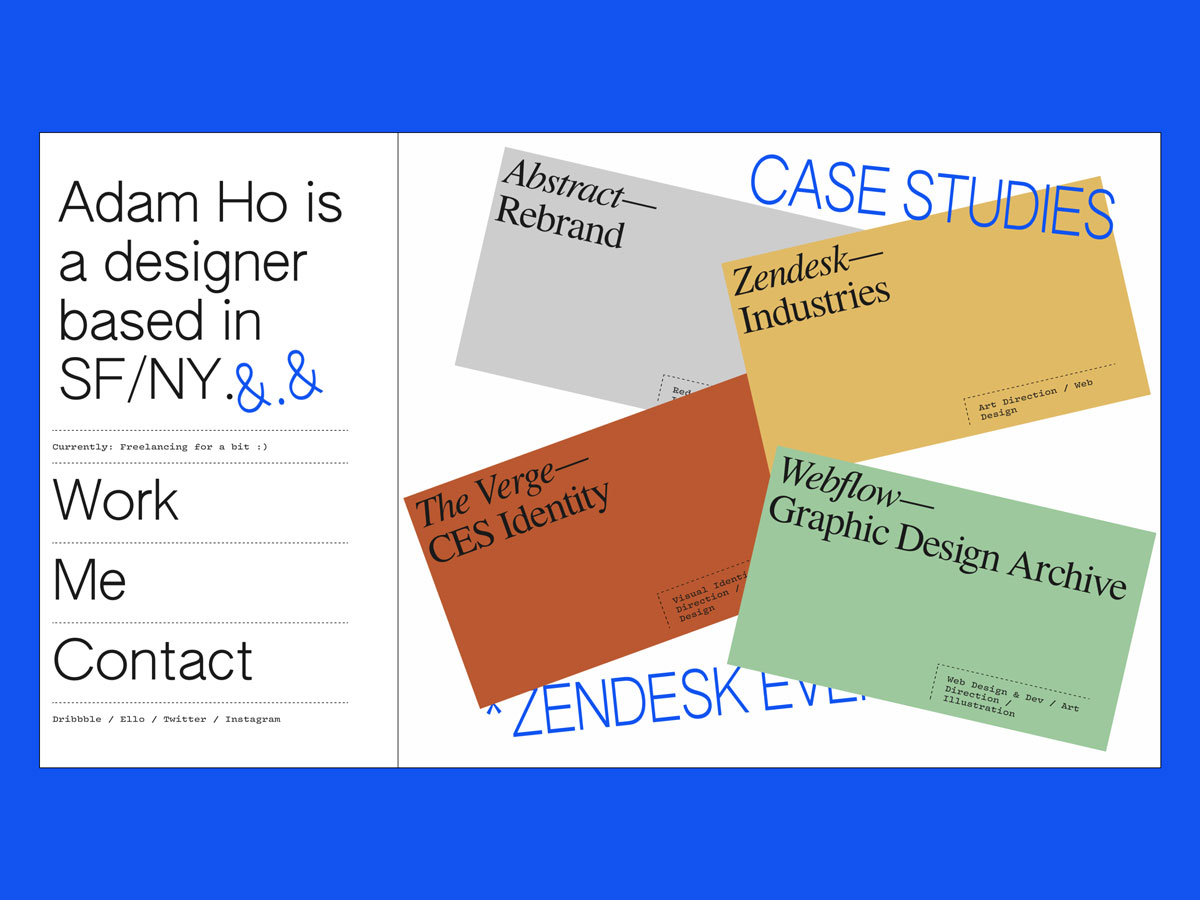 New website by Adam Ho via Dribbble
Over to you
Now that you're equipped with the tips to put your best foot forward online, it's time to put them into practice! Whether you're creating a design portfolio from scratch or updating your existing site, get out there, and show the world your talented, authentic self.
---
Products Seen In This Post:
Getting started with hand lettering?
Free lettering worksheets
Download these worksheets and start practicing with simple instructions and tracing exercises.
Download now!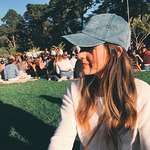 Renee Fleck
Content Manager at Dribbble. Design enthusiast who is passionate about helping creatives learn, grow, and get hired. Dribbble.com/reneefleck
View More Posts