How to Complete a Remote Brand Design Project in 5 Steps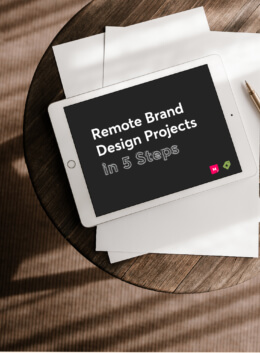 This article was created in collaboration with our friends at MURAL, an online tool for visual collaboration, inspiration and innovation anytime, anywhere, on any device.
---
Remote design projects allow talented creators to work with the companies and individuals that need their support, no matter where either party is located. Remote work, however, comes with unique challenges that our industry as a whole is learning to navigate. The good news is that the amount and quality of tools available to those designing remotely grows every day. As designers, we want to make sure our client projects develop with transparency, open communication, and a strong sense of accountability. The right processes and tools can help us live up to those values and deliver our very best work, despite the lack of in-person interaction. To help you navigate these design projects more effectively, I'm sharing five steps to facilitate the process of designing a brand for a client remotely.
Step 1: Kickoff
The main goal of this phase is to collect specific requirements that will determine the project's deliverables. If you constantly tackle similar kinds of design projects, it can be helpful to create a kickoff form or brief template to share with clients. Include questions that can guide your creative work; they can be as specific as file sizes and as general as the brand's long term vision. Here are some sample questions you can try:
How would you define your brand's target audience today?
How would you summarize your product/service's value proposition?
What's your brand's personality like?
What is this brand's vision? Where do you see it in 5 years?
Basically, you want to capture any kind of qualitative or quantitative data that can inform this brand design project. If you're just getting started, learn to feel comfortable with some lack of definition. With time, your kickoff sessions will get more precise and easier to lead.
Step 2: Brainstorm
The creative process starts out with a set of divergent ideas that are then sorted and refined by individuals or groups. And whether you conduct this brainstorming phase with your team, or with your client, you'll need a tool that enables real-time idea sharing. Therefore, the tool you choose to use must facilitate some kind of open idea exchange and collaborative sorting/organization features.
That's where MURAL comes in. With an interface that feels like an infinite whiteboard, you can add text, images, links, notes, and more to convey your ideas. To make it easy to facilitate a collaborative brainstorming session with your client, I've created a MURAL template that you can reuse and adapt to fit your own needs.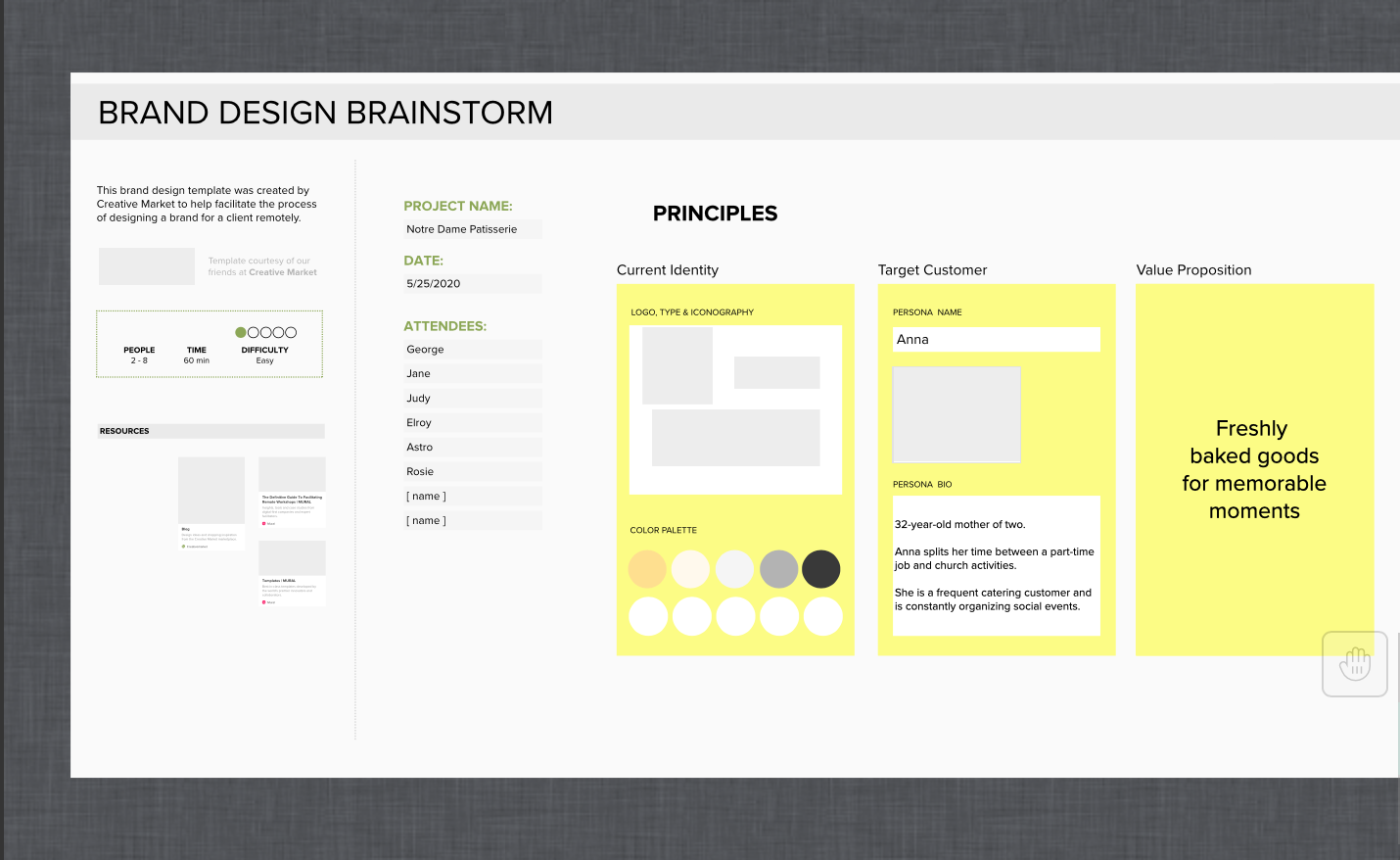 Here are the sections you'll find and how to go about filling them:
PRINCIPLES
Spend some time going through this brand's building blocks. What does it look like, who does it target, and what does it offer?
Identity: The brand's current logo, typographic scheme, and color palette. You can also include examples of collateral, stationery, or other applications that reveal the brand's current look and feel. MURAL offers a handy color picker where you can insert specific HEX codes, making it easy to reflect the brand's identity with precision.
Target Customer: The brand's target audience. Define and/or illustrate the "persona/s" this project should aim to influence or persuade.
Value Proposition: What is this brand about? How does it benefit the target customer you just defined or illustrated?
PREFERENCES
This is an opportunity to surface the client's visual preferences and establish clear directions around what to pursue and avoid.
Like: Add some ideal design styles the client would like to see incorporated in this project's deliverables. To facilitate this step, you can have the client use MURAL's image search to pull "(industry) logo" ideas. In this example, I ran a search for "bakery logo" and dragged in some graphics that captured the look the client was going for. Because you can edit this MURAL in real time, the client will be able to complete this action him/herself too.
Dislike: Design styles we'd like to avoid and would not like to see in this project's deliverables. Again, your client can use MURAL's image search feature to pull visual styles that seem unappealing.
Benchmarking: Include examples of competitors' executions of assets that are similar to the ones you're creating. This helps create a sense of context and industry awareness that will guide your own execution.
PROJECT
Lastly, define the key deliverables involved in this project. Discuss the narrative this new identity should convey and set clear expectations around results.
Message: Effective design is about visual communication and here's where you make a note of the key messages this brand needs to express. You can add verbatim marketing copy or general themes to be developed/sent to you/refined later.
Specifications: Desired sizes and formats for the visual asset/s being created. If there's a specific application to plan for, include images that illustrate the deliverables' end use (e.g. packaging, a specific device, etc).
Outcomes: The project's intentions, expressed as general goals, specific indicators, or qualities perceived by the target audience.
By the time you're done conducting this exercise, you'll have a clearer picture of the scope of the project. That information will come in handy in the next 3 phases: Agreement, Revisions, and Handoff.
Step 3: Agreement
Clear deliverables and due dates will build a sense of trust and transparency in your relationship with the client. Many companies have an established process around this that includes a document called "Statement of Work." Whether you're a solopreneur or agency, you'll want to attach this document to a contract, and have the client sign off on both agreements. On one hand, the contract establishes a standard set of expectations and provisions involved in working with you. On the other hand, the Statement of Work complements the contract with terms that are specific to this engagement.
Your Statement of Work can take many different forms. As an example, check out this clean, aesthetically pleasing template that can achieve the same goal when attached to a contract: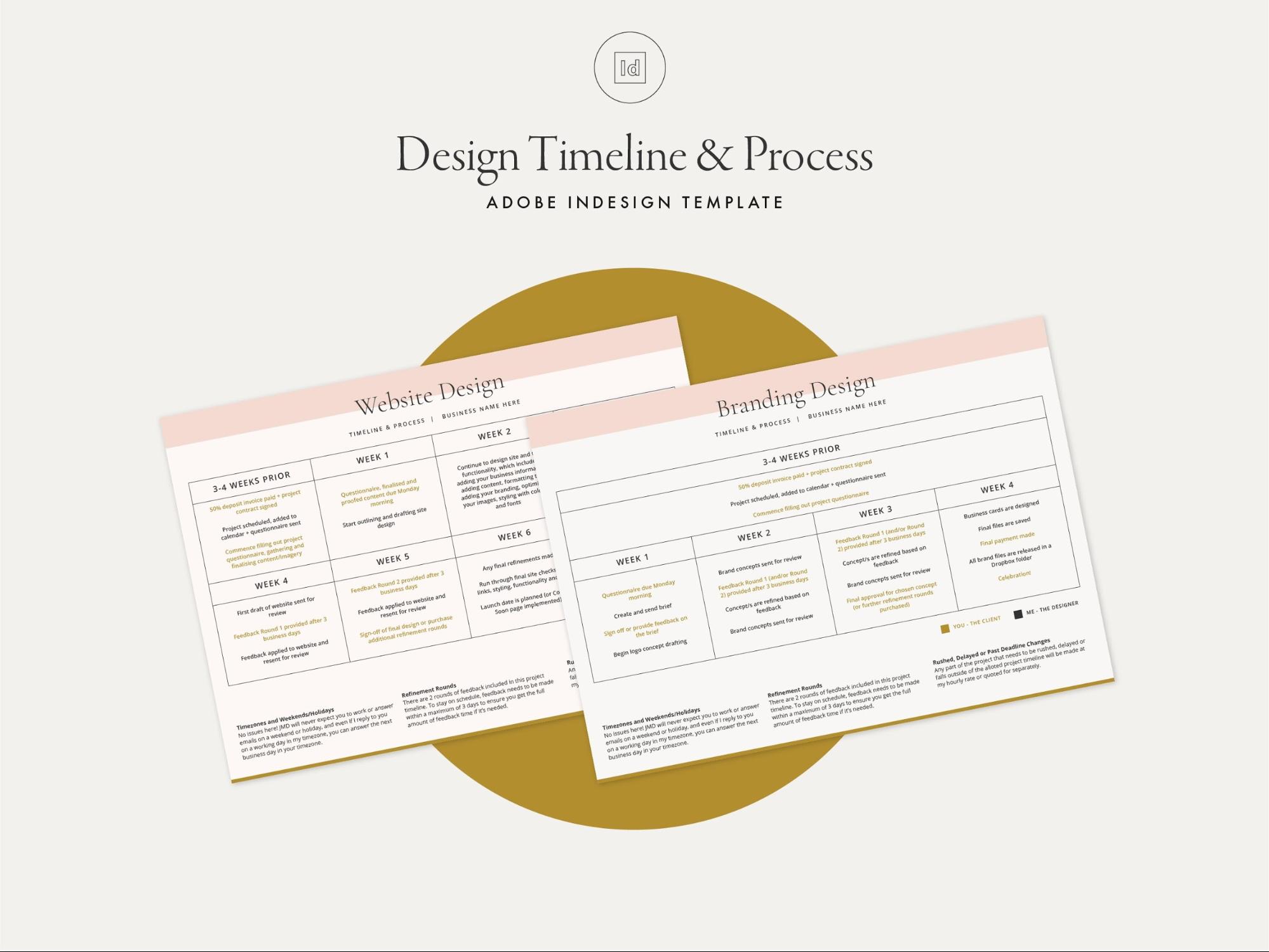 Step 4: Revisions
Feedback is key to any design project's success. You want to hear about each concept's strengths and weaknesses as early as possible, with as much candor as you can. To foster that kind of honest environment, you can schedule a series of calls after each revision round where the only rule is to react to the visual solutions presented.
Establish a set of rules for each session that encourage openness. Make sure there's also time to explain the rationale behind each of your proposals but make it very clear that, ultimately, they are subject to validation and modification. Presenting ideas that seem unchangeable won't benefit the quality of your work. These feedback rounds should be loud enough to break the echo chamber that we all find ourselves in while drafting a concept.
Here's an example of a ready-to-use template that can help you present logo concepts and gather feedback from your client in a professional, efficient way: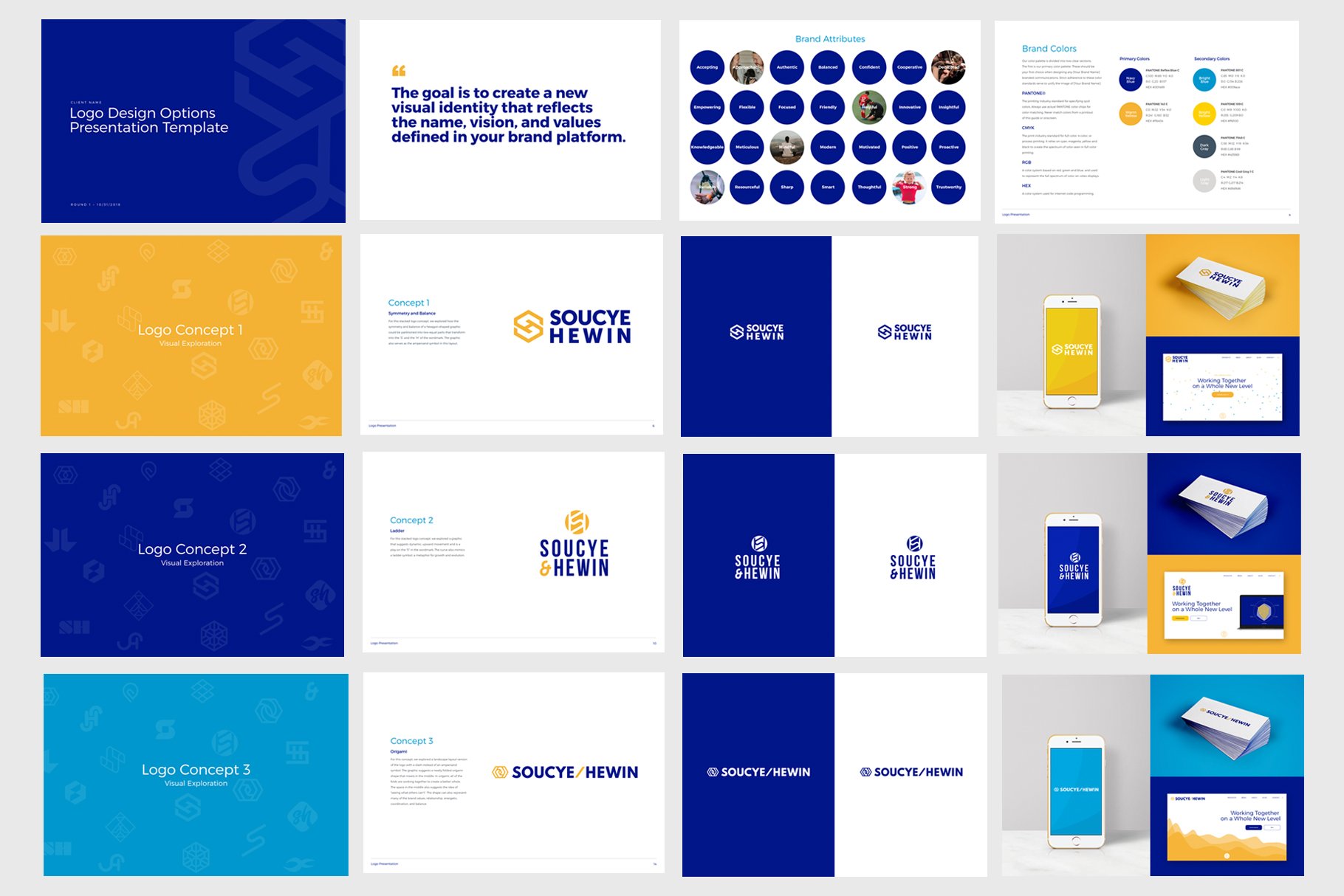 Step 5: Handoff
Once your feedback rounds have yielded a concept the client is willing to move forward with, make sure you hand off all deliverables in a way that guarantees their successful application. This could look like a PDF guide, a recorded handoff presentation, or (if time/resources allow) an online page where the client can retrieve the brand assets you've created. At a bare minimum, here are some items you'll want to make sure to include:
A thorough list and description of the brand assets included in this project
Notes on software compatibility, whenever possible
How the brand assets you've created can be applied for their intended use
What not to do with the brand assets you're handing off
Intellectual property information regarding the asset/s
Who to reach out to if you need to clarify something about the assets
Who to reach out to if you need to further extend the assets, in a phase 2 of the project
Share Your Brand Design Project Tips
Whether in-person or remote, design sessions can be challenging. Effective collaboration requires clarity of thought, an ability to present your ideas, and a willingness to incorporate others'. Tools like MURAL facilitate all three of those, making it easier to put your thoughts on a screen, share them with others in real time or asynchronously, and transform them based on their feedback. Do you have any other tips to make the process easier? We'd love to hear about your go-to apps and processes in the comments section below.
---
Products Seen In This Post: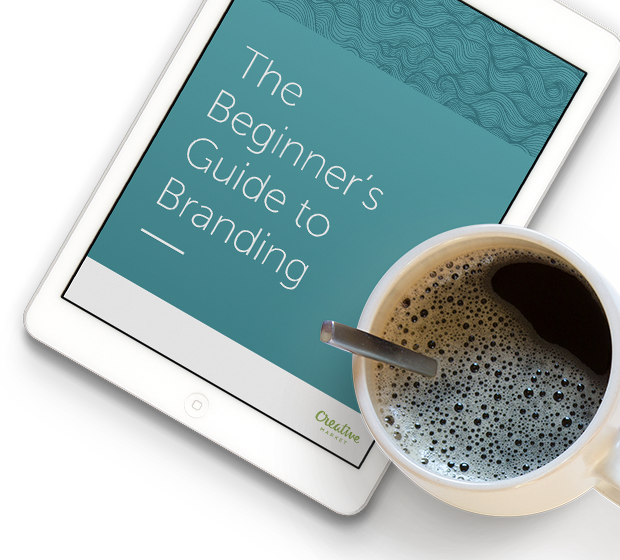 Free Beginner's Guide to Branding
Designing your own brand?
A fun, friendly, FREE guide to build a stellar brand identity.
Download now!
Laura Busche
Brand strategist. Creating design tools to empower creative entrepreneurs. Author of the Lean Branding book. MA in Design Management from the Savannah College of Art and Design (SCAD).
View More Posts