10 SEO Principles Every Web Designer Needs to Know Before Launch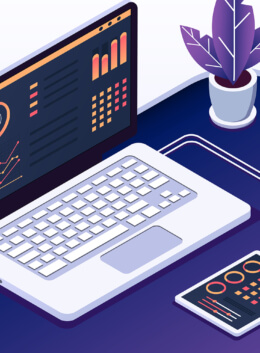 SEO, or Search Engine Optimization, is an important but often confusing and time-consuming process for those who are ready to design their own websites. Furthermore, the information required to help you make your website perform well on search engines is often scattered and can be difficult to find in one place. Here are 10 essential SEO principles every web designer should know before they launch their new website.
1. Site Structure
The structure of your site is important for visitors and search engine crawlers alike. Crawlers are bots whose primary task is discovering new or updated content and potentially adding it to its index. An index is the giant list of URLs that search engines store and serve to people searching through a search engine. This process of discovery and indexation is how your site can be displayed to people using a search engine. And as 93% of web experiences start with a search engine, it is essential that these crawlers can discover and therefore index your content.
There are four main things that you can do to ensure your site structure is helping visitors and crawls discover your content.
Create a structure that clearly leads visitors to where they want to go. If a visitor will have a hard time understanding how to interact with your web page or navigate to another page, chances are that crawlers will too.
Make sure all the pages you want visitors and crawlers to find are linked to from another page. Internal links is how visitors navigate around your site and how crawls discover content.
Organize the structure of your site around topics and information. Save the homepage for the big, overarching purpose of the site and break additional subjects into subpages.
Keep the hierarchy of the site down to three or four layers. Content is easier to find and manage when it is not buried deep under various layers.
Lastly, it's important to create a properly formatted and structured XML sitemap. This is a file that lives on your domain that lists out all the pages on your site you want crawlers to discover and index. This is not something a visitor will interact with, this is just for crawlers. After you have created the sitemap and uploaded it to your domain, you can then upload it to Google Search Console (an important monitoring tool we'll cover later).
2. Site Navigation
A site's main navigation provides a visual highway through your most important pages. It is an important factor in user experience and SEO.
There are three main things to account for when designing your site's navigation:
Ensure that the main navigation only contains links to your most important pages. You do not need to link to every single page on your site, focus on the main topic area, and potentially subtopic pages.
Use descriptive names for the pages so that users and crawlers know what to expect from visiting each page.
Through careful coding, ensure that crawlers can crawl your navigation. Most sites today have drop-down menus with nested links to deeper pages. If those drop-downs are coded incorrectly, bots will not be able to crawl it, thus unable to discover those pages.
There are three main types of navigation menus: single bar, double bar, and drop-down menus. Single bar menus are the simplest and the easiest for bots to crawl, but they can only contain a few links. Double bars are still fairly easy to crawl and can contain more links. Drop-down menus are best suited for large sites with many important pages. Note that the main navigation doesn't have to appear the same for your mobile site and desktop but it does need to have the same links.
3. URL Structure
Some people consider URLs to be the third most important factor in ranking in searches. Regardless of the exact rank, it is important to have short, readable, semantically accurate URLs. In other words, the URL should accurately describe the page and what it's about. Here are a few things to consider:
Make your URLs as short as is still readable and makes sense given the hierarchy of the page.

Use hyphens to separate words for readability. For instance, the following URL is to an article about url structure, which is in the category of technical SEO: https://www.searchenginejournal.com/technical-seo/url-structure/. You can see "technical seo" and "url structure" are broken up by hyphens to support readability while still being properly structured.

Include descriptive keywords where practical. While the URL is not a prominent ranking factor, keywords also contribute the visitors' understanding of the page.
4. On-Page Elements
On-page elements are considered one the most influential factors in SEO for a page, with title tags playing a prominent role for both search engines and visitors. Make sure on-page elements contain valuable information for crawlers and visitors, are the correct length, and above all accurately convey what the page is about.
There are three main things in this category that contribute to SEO: titles, meta descriptions, and proper headings:
Titles should be 50-60 characters, include strategically placed keywords, and contain a reference to the brand behind the website. Most importantly, titles should describe the content accurately.

Meta descriptions should be between 130 and 165 characters. A meta description is the brief intro to a page that you see when you search something on Google. This is your first chance to talk to your potential visitors so it should be a brief description that immediately captures the reader's attention.
Heading tags are used to give structure to the page with the most important for SEO being the H1 and H2. Each page should have a unique to that page H1 and H2 that contain descriptive keywords.
You should avoid duplicate meta descriptions or titles, even in a series of articles around a similar topic. This is because Google will generally only show one version of duplicate content, which means several of the articles may not even show up in search results. Branding in the page title would be the exception.
Lastly, readability is the most important thing to consider; these areas should never sacrifice ease of reading for keyword placement. While keywords are important, they should always be used in proper sentences that make sense to people, not robots.
5. Image Optimization
Images build a richer experience for visitors and search engines care about how people interact with websites. For example, blog articles with images get up to 94% more views than those without. Images can also contribute to SEO when appropriate optimizations are done.
Here are a few things to keep in mind when adding images to your website and optimizing them.
Use keyword-rich names for your image files, separating words with hyphens. Naming your image files with relevant keywords will give crawlers a useful hint about their content.
By adding relevant image title and alt attributes you add meaningful content for searching engines and improve the user experience. The image title can be displayed with a visitor hovers over an image and the alt attribute is read aloud for visitors using screen readers and other accessibility tools. Descriptions should be accurate, readable, and ideally should include relevant keywords.
The size of the images you use can dramatically impact how quickly your website will load. This is important because search engines care greatly about how fast a site is, along with it impacting visitors' experiences. Use the smallest file size that still renders correctly and explore different file types. For example, JPEGs are usually more SEO friendly than PNGs because of compression levels.
6. On-Page Content
Content is one of the most critical areas that helps visitors understand what your site is about. The same is true for search engines. Original, relevant and unique content on each page is a pillar of good SEO. Content length, structure, and using relevant keywords helps crawlers understand what your site should rank for. It is especially important to be mindful of these areas regarding the content above the fold. Above the fold refers to the content that a viewer sees when first landing on a page (before scrolling down). That content is the visitors first impression of the page so it needs to catch their attention and keep them on the page.
Here are some tips to get you started.
Clearly delineate the purpose of the content above the fold. Use industry-specific terminology and state your intended direction early in the article to grab the reader's attention.
Keep content to a length where it is all useful to the reader. Some topics will be more in-depth and require greater explanation and therefore length. Other types of content can be kept succinct and shorter in length. Allow the topic to dictate the length so that all the content is engaging to the reader.

Do keyword research to ensure that your content is as relevant and easy for people to find. Think of the words someone might use to ask the question you are answering with your content and include them. Using SEO tools like Ahrefs or SEMrush can help you discover not only main keywords but also related words and phrases people use to search.
7. Structured Data
Structuring your website's data using markup vocabularies is similar to highlighting parts of your content for the search engine. Through the use of schema markup and Open Graph tags, you can create enhanced results on search engines called rich snippets. Schema is a micro-data vocabulary used to structure your website's data in such a way that search engines can understand the semantics. Open Graph tags perform the same purpose for social media.
Rich snippets are the goal of structured data, and can include a variety of elements depending on what schema types are being used. For example, if your site sells products, there is a specific schema that will show the price, rating and availability on your result snippet.
Since not everyone uses schema to mark up their pages, this can be a real competitive advantage. According to one source, clicks increased 43% on a page just after adding schema markup.
One of the best ways to discover what schema will work best with your site is by using a tool like this schema generator. This will help you identify the types of schema relevant to the content on your site. Then you can mark up your HTML accordingly. Once you have your schema in place, or the code written, you can use Google's Structured Data Testing Tool to make sure it is error-free.
8. Mobile-Friendly Design
Many websites are not optimized for mobile, either in appearance, for load time, or in a variety of other ways. However, mobile-friendly design and performance does have a large impact on SEO and user experience. Google predominantly uses the mobile version of sites for indexing and ranking which began in 2019. This means the way your site functions and appears on mobile will decide how it performs in organic search.
Here are some places to get you started on optimizing your website for mobile users and search engines.
To begin, you can ensure that your site is mobile-friendly by using Google's mobile-friendly test. This will help you identify areas that need improvement for your mobile visitors.

Make sure that all of your desktop content is also available on mobile. In some industries, like Food and Beverages, mobile search can account to up to 72% of all searches. This might be different for your audience but mobile-first is a good target to set.

Ensure that your main navigation performs well on mobile and that all links are accessible to mobile visitors as desktop. Extensive drop-down menus are not as effective for mobile as single or double-bar navigation.
9. Site Speed
Site speed is an increasingly important factor, both in SEO and in retaining visitors. The difference between 19 and 5 seconds load time is 70% longer average sessions. There are a variety of factors that influence how fast your site loads. Checking your site through Google's PageSpeed Insights tool will help you gauge how your site is performing and what needs to be improved. Remember, test a variety of pages on your site to see how each is performing.
Page speed is looked at through a mobile and desktop lens. As mentioned above, Google uses the mobile version of your website for indexing and therefore improving mobile page speed should be your primary focus. 53% of visits of mobile visitors abandon the website if it takes more than 3 seconds to load and with the average mobile load time being over 15 seconds. With this in mind, improving load times is highly important to how visitors engage with your site.
Here are a couple factors of page load speed to get you started.
Eliminate errors and extra tags in your code. For this, you can use the World Wide Web Consortium's Markup Validator.

Use compression to reduce the size of HTML, CSS, and JavaScript files. Where possible, simplify and eliminate unneeded code.
Reduce redirects to only what's necessary and keep it to one redirect, opposed to chains of redirecting URLs.

Browser caching is another factor. A browser can cache information so that the next time a visitor comes to your page, the browser only has to partially reload the page.

There are also many other methods of improving your page speed however, each site is unique so you'll need to establish what will have the biggest impact for your site.
10. Analytics and Tracking
Launching your website is just the beginning of success. Understanding how people find and engage with your website will help you make changes to increase visibility. Also understanding how the changes you make to your site impact visitors and your organic search is important to keeping you on track. Google offers various analytics and tracking tools, many of them free to use.
Here are some tools and notes to get you started.
Set up tracking right away so that you can view trends over time. The more data the better when starting out.
Google Search Console and Bing Webmaster Tools are tools that help you understand how people find your site and how search engines are interacting with it. Check them both regularly to catch and fix errors or potential problems.
Google Analytics is another free tool that will help you understand more about the people who visit your site and how they engage with it. It's a useful place to track changes over time as well.
Being mindful of these 10 SEO principles as you build and launch your website are important for setting it up for success. They can help you bring your website to the attention of a larger audience through organic search and ensure that your business gets the web traffic you need to succeed.
---
Products Seen In This Post:
A handy checklist for your new site
Launch with confidence.
Check off these items before you go live and make sure that your visitors get the best possible experience.
Download your checklist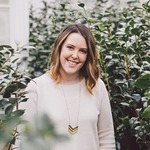 Emily Winslow