Kawaii Icons, Characters & Vectors for Your Print & Web Projects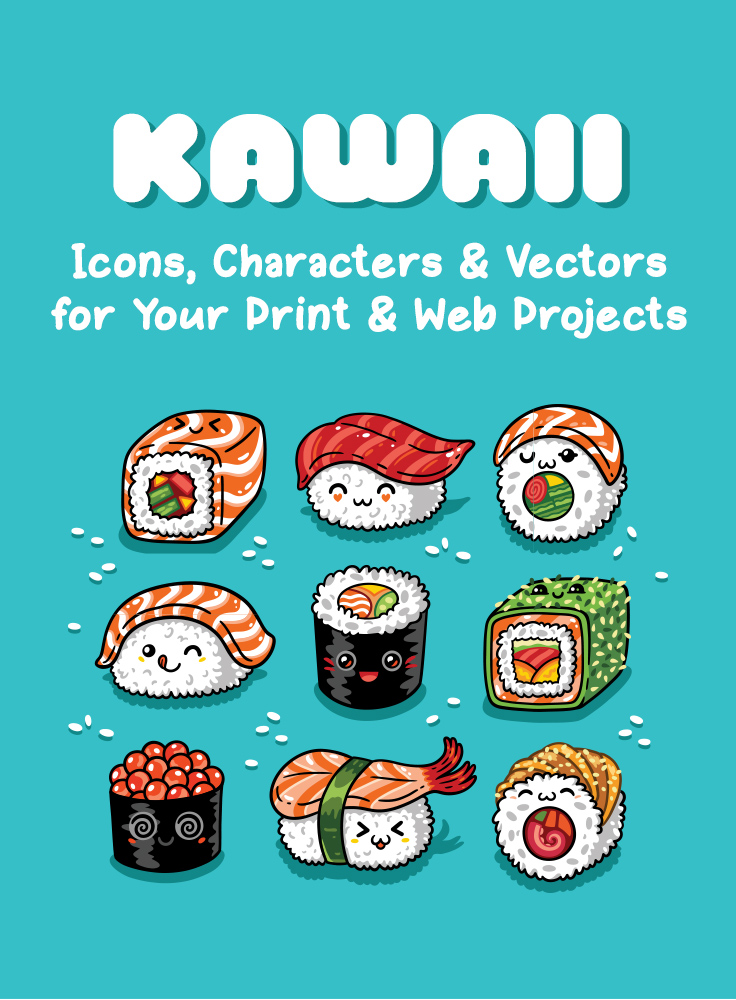 Kawaii is Japanese for "cute," "lovable," or "adorable." Today, an entire culture of cute exists, and many designers are adding charming details to their print designs, web pages, and apps with childlike glee. Incorporating Kawaii characters and motifs into your projects can attract interest and accolades. If you're eager to add a splash of whimsy to your next project, here are some graphic packs you can use.
Hand-Drawn KAWAII Doodle Cats
Designed by Paperly Studio, the eight fancy felines that make up this pack of Kawaii cat graphics have an organic appearance for an added dose of quirkiness. The images come with a number of bonus graphics to use in scrapbooking, party supplies, and more.
Kawaii Pug Clipart
In this DigitalArtsi illustration set, some rotund pugs enjoy life's greatest moments: eating, sleeping, and eating again. If you love dogs and need some cuddly canines for a special occasion, these ten clipart images serve as the perfect way to add man's best friend to any project.
Kawaii Succulents
Plants are pets too — at least to some people. And these sweet-faced succulents make it easy to see why so many folks have a soft spot for vegetation. CockatooDesign created a garden full of delightful cacti, aloe plants, and other potted pals.
Kawaii Cartoon Food Stickers
Food with a face? Yep! Kawaii means anything can be cute, even your meals. In this sticker pack by Barkova Nadya, add one or more of eight delicious stickers to your Snaps, texts, and Instagram stories. Choose from smiling smoothies, radiant ramen, silly sushi, eager avocado, and more.
Kawaii Sushi Illustration Pack
Prettygrafik Design expands on your sushi selection with pieces of winking nigiri, joyful rolls, and blushing bottles of soy sauce. Pair the graphics with a pun for a satisfying combo.
Kawaii Face Clipart
With over 150 kinds of five-to-eight inch tall clipart styles, you can make an entire adorable army of emotive beings perfect for cards, blog posts, or banners. Little Red Fox Shoppe, the designer of these pouts, even included extras.
Food Pairs Clipart
Sushi is only one form of savory item that can benefit from the Kawaii treatment. Emily Peterson Studio developed a line of eager edibles that are perfect if you hanker for more than fish-only fare. Breakfast, lunch, dinner, and snacks are all represented — including an adult beverage or two.
Kawaii Tea Party Clipart
Elegance and enchantment combine in this precious set from our friends at DigitalArtsi. Ten Kawaii tea party clipart images can help you host a proper event. Satisfied scones, perky pots, and cheerful teacups surround tiers of sandwiches and petit fours. Each one, naturally, is cute enough to eat.
Avocado Emojis
If you find yourself speaking exclusively in emoji, you'll likely be first in line for these avocado emoticons. Kanga & Moose put together a set of fifteen editable vector images of expressive fruit halves that you can mix and match with ease. Couple them with a pun and create enticing posters or invitations for your next avocado-themed event.
Set of Kawaii Facial Expressions
Endlessly expressive, Kawaii clipart faces make everything more fun. This mini pack from Incomible gives you the power to communicate reactions, from mischievous to flirtatious and everything in between, by applying a doodle to your project.
Kawaii Sushi Pattern Collection
Elevate your project backgrounds by adding a colorful and Kawaii pattern. PrettyPatterns offers twelve scrumptious sushi-inspired design elements to freshen up décor, party supplies, and other products with cheery faces and modern repeating shapes. Your events will be the talk of the town with these easy-to-use prints.
Kawaii Cat Lady
Current and aspiring cat ladies (and gentlemen) take note! CockatooDesign has your back with this collection of high-quality Kawaii graphics. Choose your favorite kitty: calico, tabby, ginger, white, or grey — and watch them frolic on towers, in boxes, and in bed. All of the 27 files are editable and make an excellent addition to any project.
Kawaii Cloud Clipart
You'll see the silver lining in a cloudy day with these emotional images of mist from Little Red Fox Shoppe. Happy or sad, tearful or jubilant, these cumulus puffs can help you see the beauty in a rainy day. Add these clipart images to web pages, banners, or even your business card for a unique spin on branding.
Kawaii RT Fonts
Make your words pop with kawaii-style font families. Rodrigo Typo riffs on some of the most popular typefaces, including Mona and Dingbats, with bubbly lettering that instantly conveys the fanciful feelings of the Kawaii aesthetic. You can even make your own emoticon faces with the Layer Line series.
Kawaii Food Vectors and Clipart
Hungry for more food with faces? PinkPueblo fills out your pantry with bread, fruit, desserts, and lip-smacking faces that can be added to virtually any kind of project. Forget gold stars; give your students, children, and friends a piece of watermelon or a cupcake when they've done a great job.
Like a silly cat video or a dog GIF, Kawaii images have a way of making you smile. This explains why so many people favor the Kawaii aesthetic. Whether you want to send a single greeting card or to rebrand your business, Kawaii icons, characters, and vectors can give your project the good "feels."
---
Products Seen In This Post: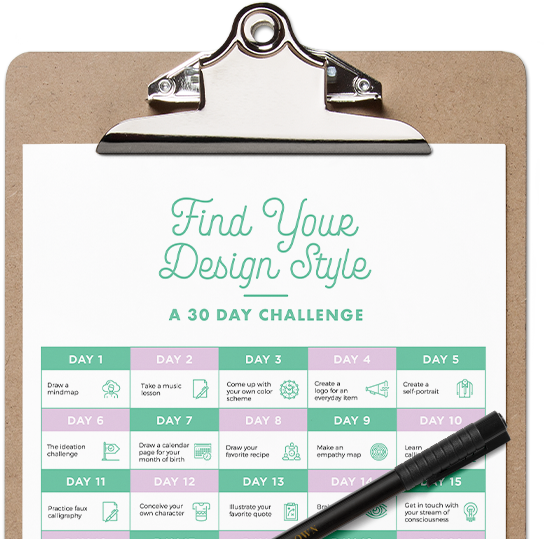 Find your design style in 30 days
Free Challenge Calendar
Having a hard time finding your unique design style? This creativity challenge will get you on the right track.
Download it here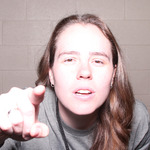 Lesley Yarbrough
Tinkerer. Maker of quirky fonts with a sprouty disposition.
View More Posts