Kill Some Time (Productively) with Games for Designers
Ready to lose your afternoon? Of course you are, you've already started reading this post, and so you know what's coming. Folks, let me introduce you to Games for Designers.
Just like the name of the site says, they collect links to games for designers, and some of them are just plain old awesome. I've played some of them myself, and they range from quite challenging to a ton of fun and everywhere in between. Here are a few highlights.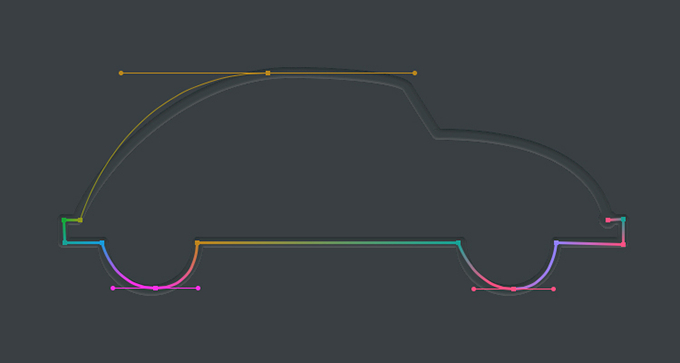 I only recently became proficient in Illustrator, mainly because I spent most of my time in Photoshop, what with editing photos and all that. But now, I use Illustrator all the time, and that meant starting off by getting frustrated with the pen tool. To upgrade my skills, I played this game until my eyes bled, and it certainly helped. Well, it didn't help my vision obviously, what with all the bleeding, but I'm better at Illustrator now.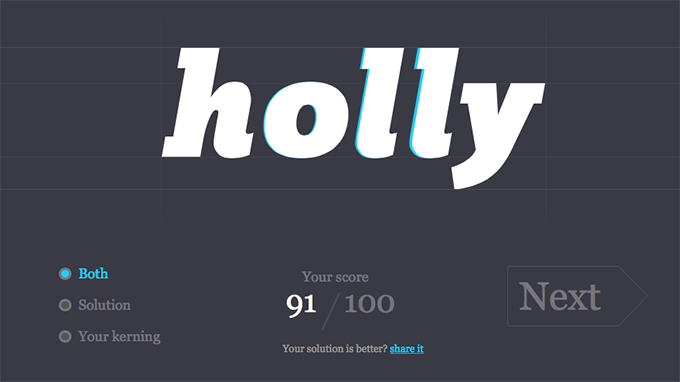 You know how kerning works obviously, and this game plays off that concept. You're given a word, and with the knowledge that both the last and first letters cannot be moved, you have to adjust the remaining letters so that the word has the correct kerning. There are all sorts of different fonts to work with, so the game is just a ton of fun. Go lose some time in that one.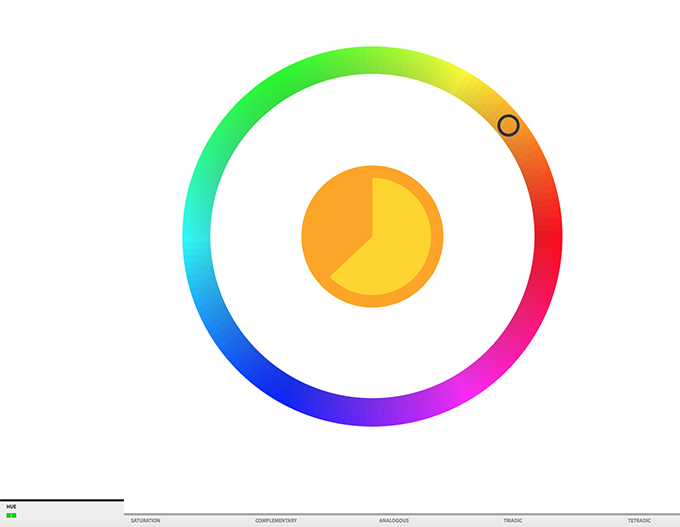 Our first four entries come from the same company, Method of Action, and they're on a roll. Color continues that trend with a fun game about, well, colors. You use the mouse to whirl the color picker around a color wheel, and you have to match the displayed color in the middle. It gets harder as you go, but is just a blast.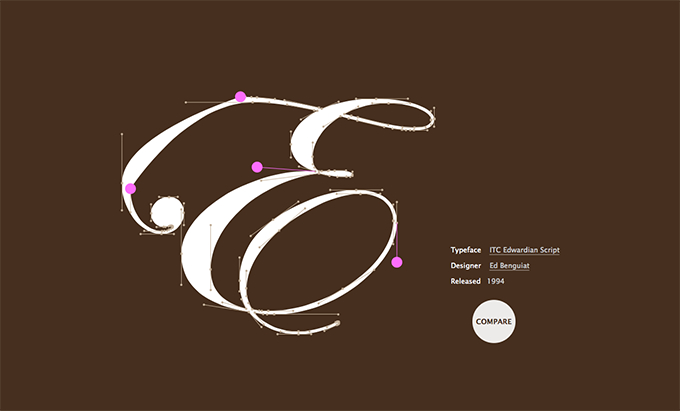 Back to Illustrator and vector work again with Shape Type. You're given a letter, and you have to drag the handles to ensure that the shape of the letter is accurate with the original. If you don't know your fonts that well then you're going to have issues, for sure. But if you're a font pro, you'll knock this one out for sure.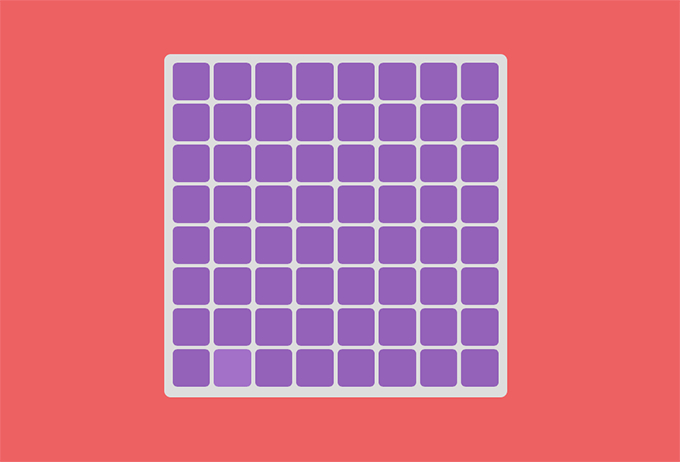 At first, this game is pretty easy. You're presented with a grid filled with colorful blocks, and you have to pick out which block is a different shade from the rest. However, once you get going, the differentiations between the colors become almost imperceptible, and then you're in a bind. Good stuff, for sure.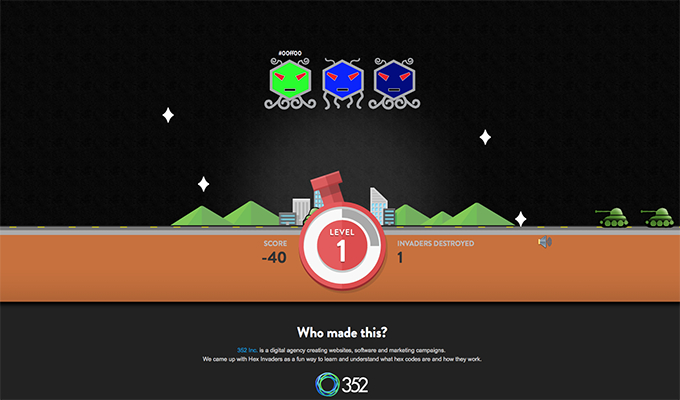 Do you have the ability to pick out hex codes on the fly? Try Hex Invaders. Similar to Space Invaders, you shoot a gun at rapidly descending aliens of different colors. As you hit one, a shield pops up, and it shows a hex code. Match the hex code to the alien of the same color, and you can knock them out. Cool, right?
---
Here's a little insider info: this post took me four times as long as usual to write. I'd like to say it's because I had to "test" the games — you know, for quality — but I just was having too much fun to do anything else.
---
Kevin Whipps is a writer and editor based in Phoenix, Arizona. When he's not working on one of the many projects in his queue, he's looking for fun and irreverent things online to share with his friends.
Getting started with hand lettering?
Free lettering worksheets
Download these worksheets and start practicing with simple instructions and tracing exercises.
Download now!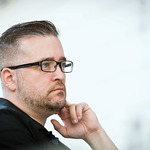 Kevin Whipps
Hi! My name is Kevin Whipps, and I'm a writer and editor based in Phoenix, Arizona. When I'm not working taking pictures of old cars and trucks, I'm either writing articles for Creative Market or hawking stickers at Whipps Sticker Co.
View More Posts